Himalayan Lakes - Chandratal Lake, Spiti Valley, India
Himachal Pradesh in India is one of my favorite states when it comes to travel, hospitality, weather and of-course Mountains.
I usually try traveling here twice a year. The beauty about exploring the outdoors in Himachal Pradesh is that there's something for everyone. Most of the stunning places in these mountains are accessible by Jeep tracks.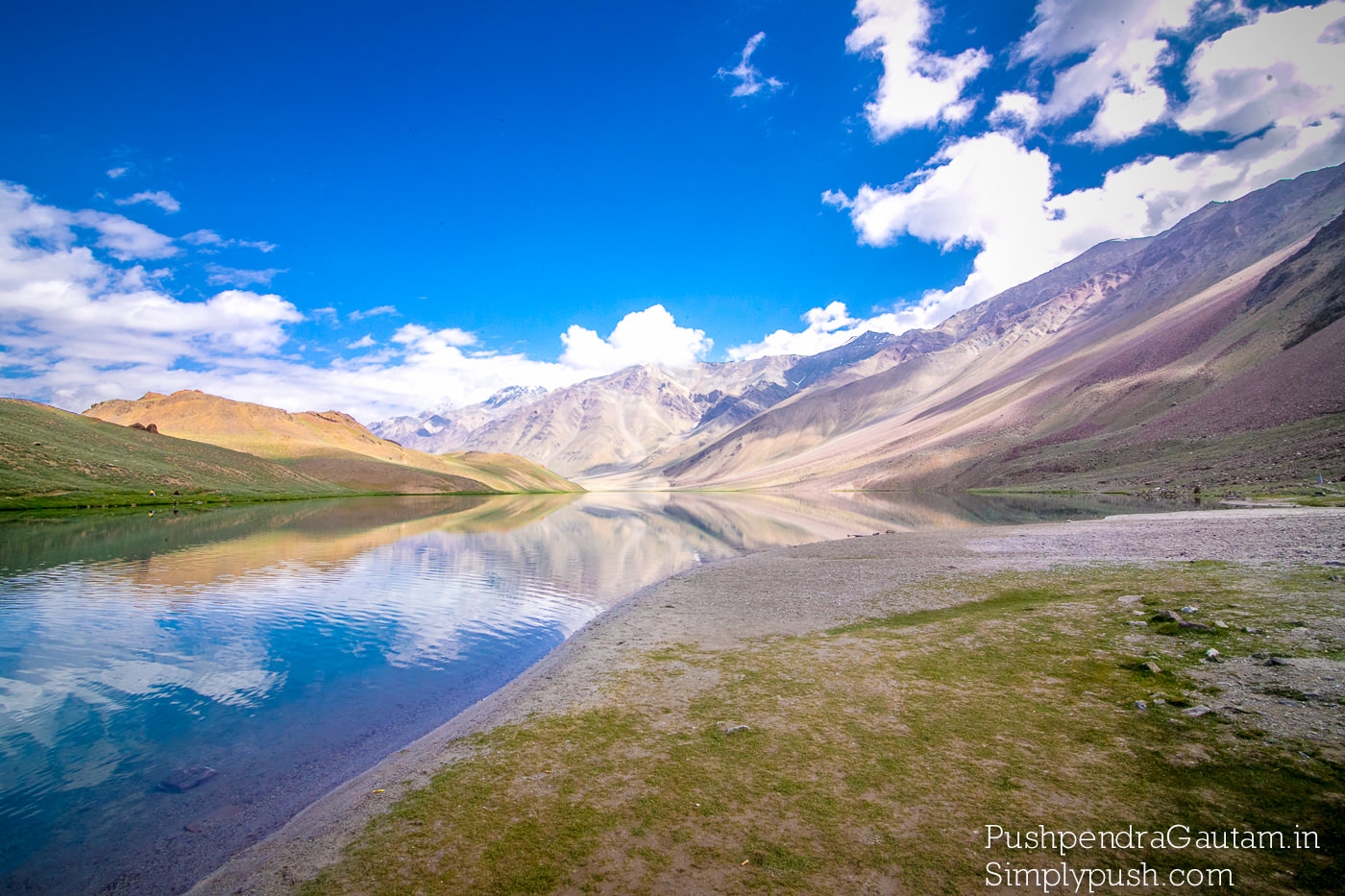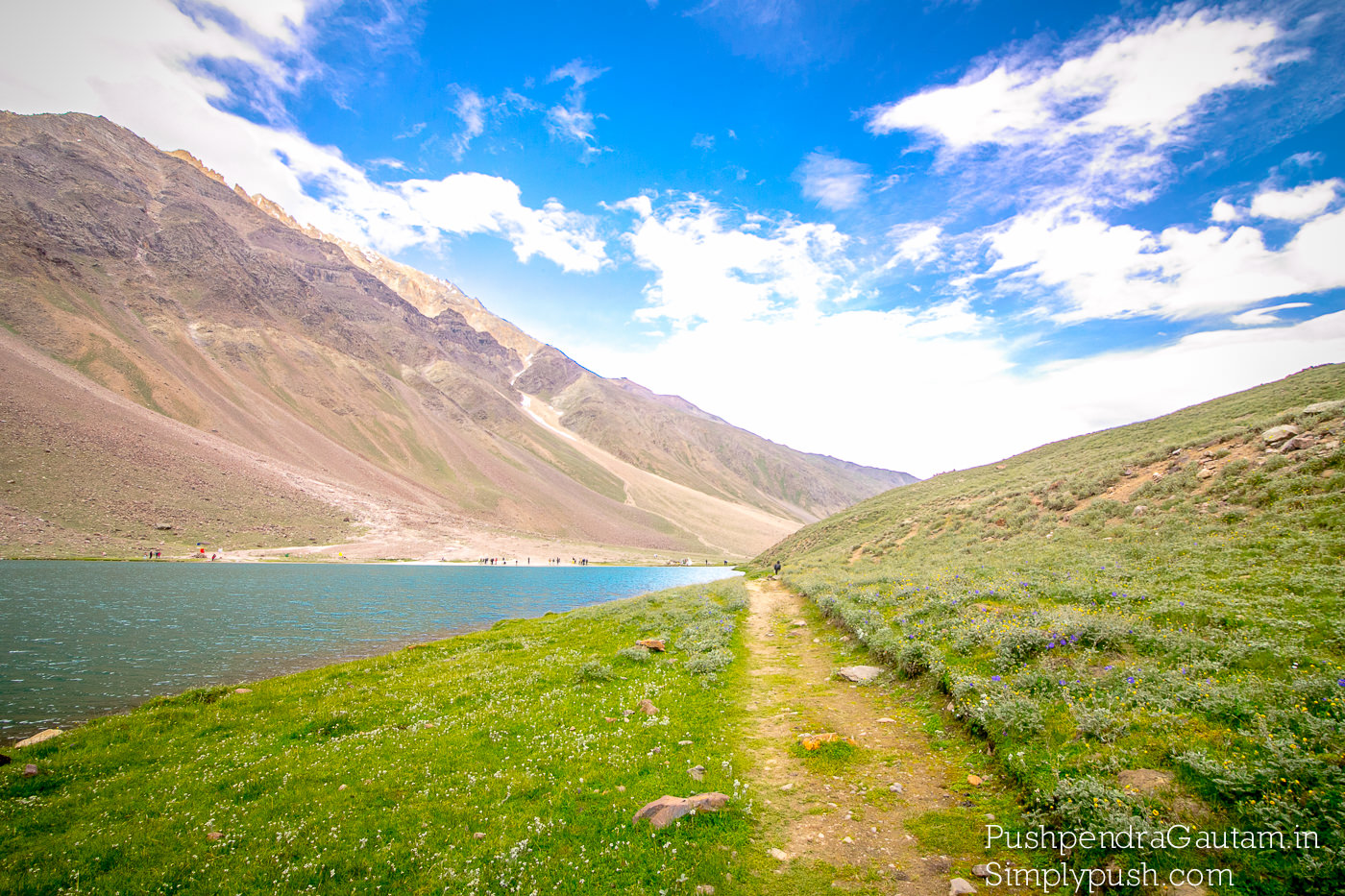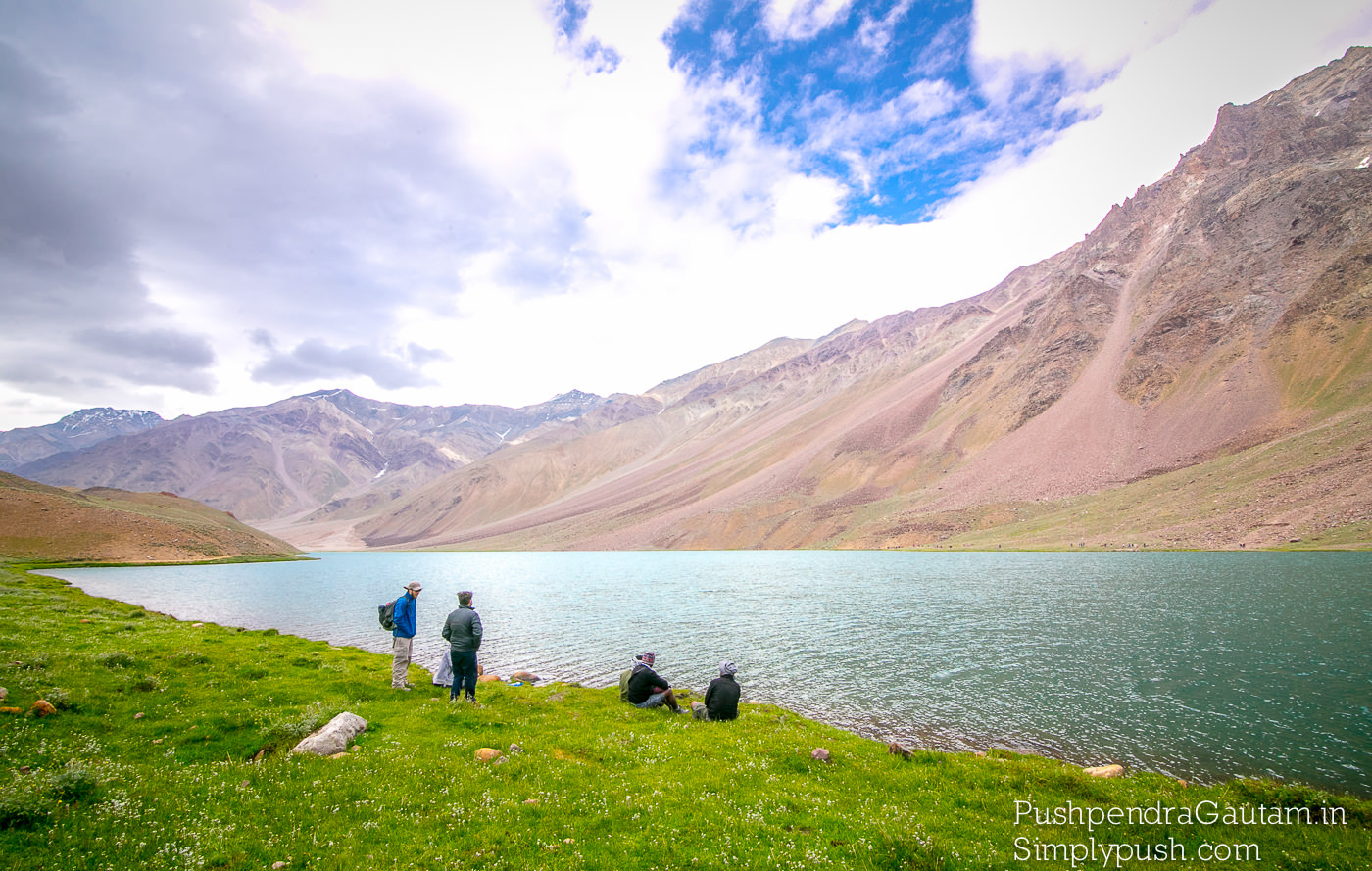 Chandrataal lake , a high altitude lake, deep in Himachal Pradesh is one such beautiful lakes in the mountains. The lake gets its name from its moon like shape.
Alake situated at approximately 13500ft above sea level and surrounded by dozens of snowcapped peaks is stunning round the year. The lake has many legends associated with it and one can feel and experience each of them as you approach the lake either from the Rohtang pass or Kunzum pass.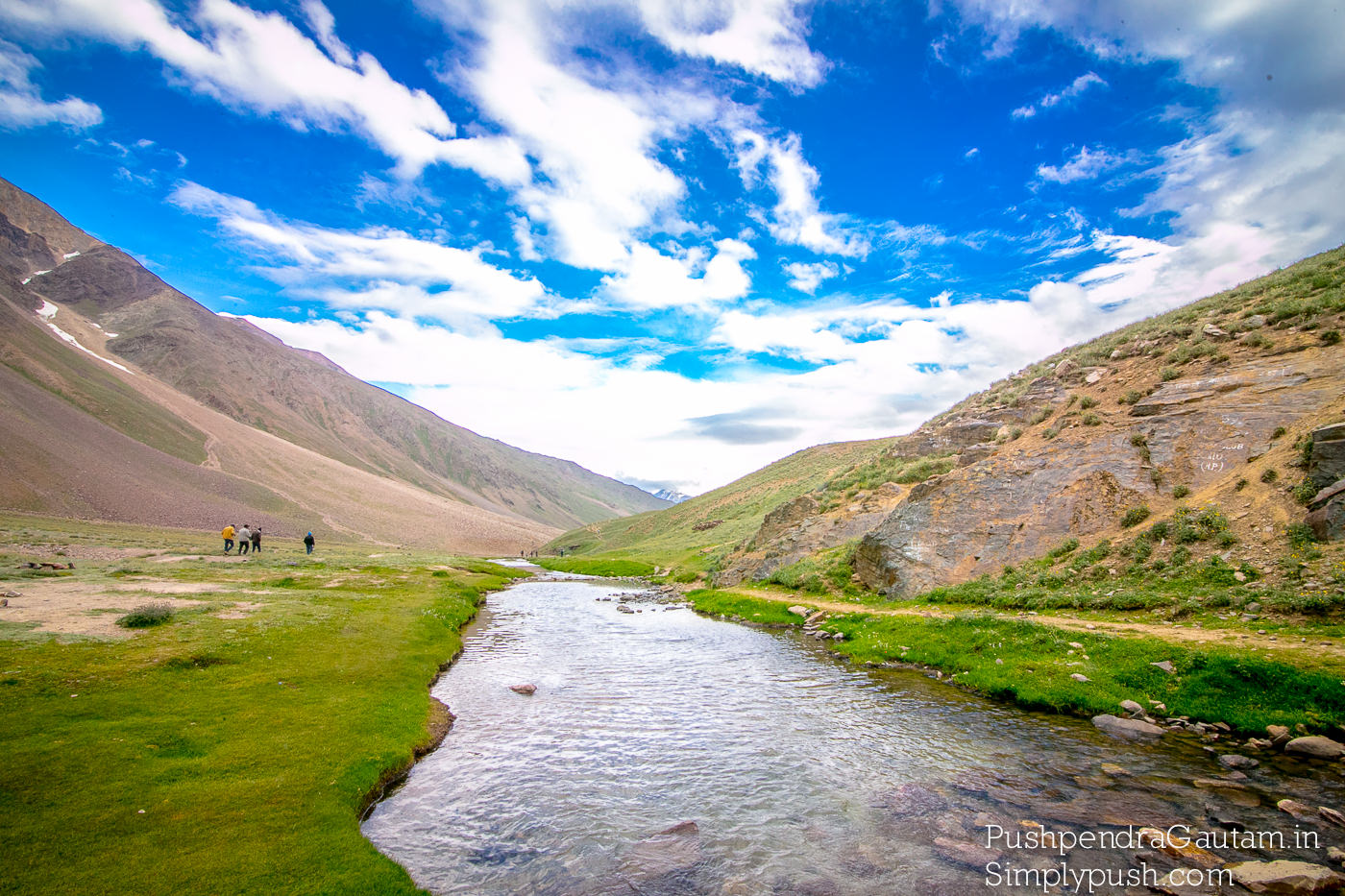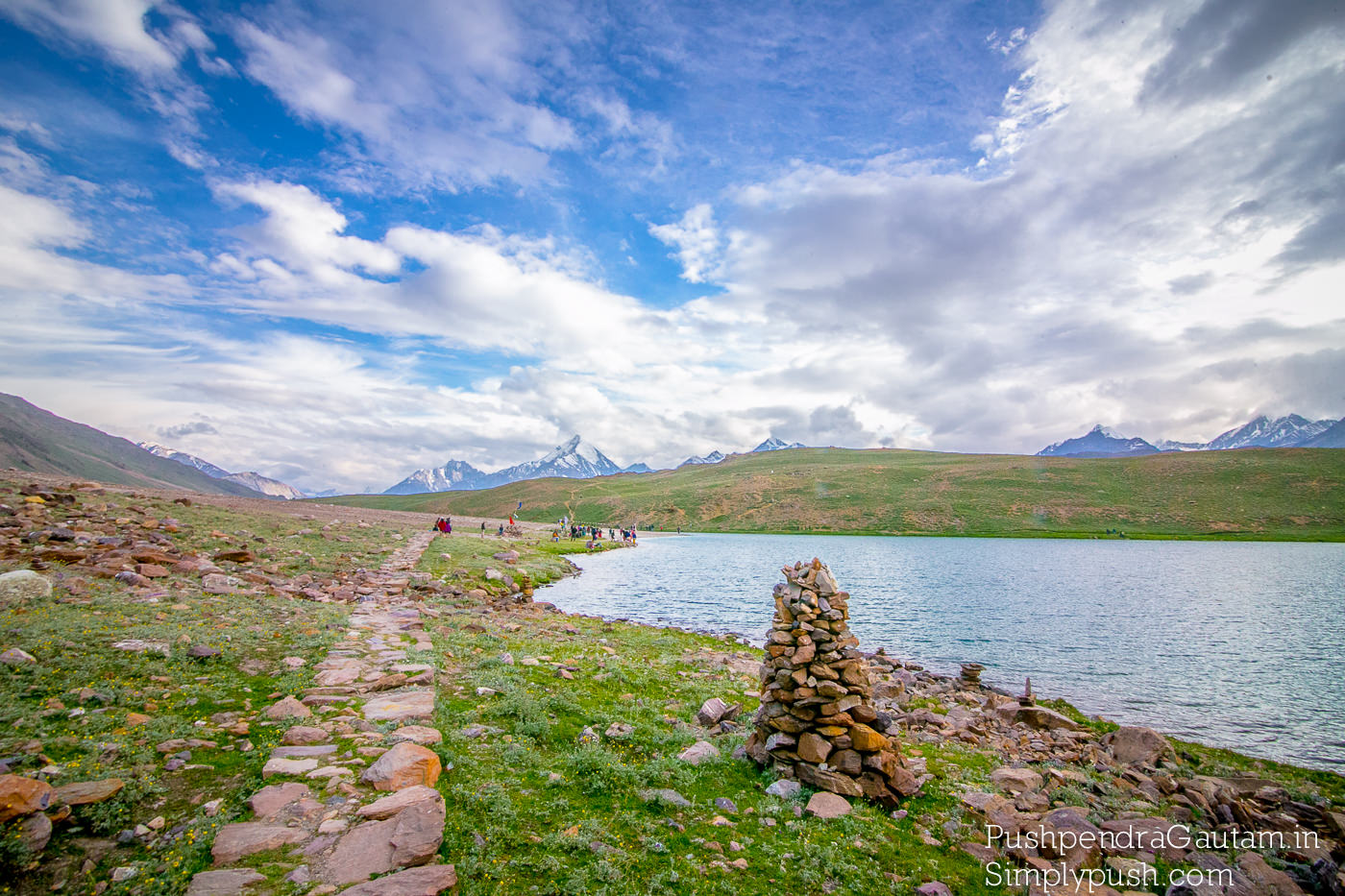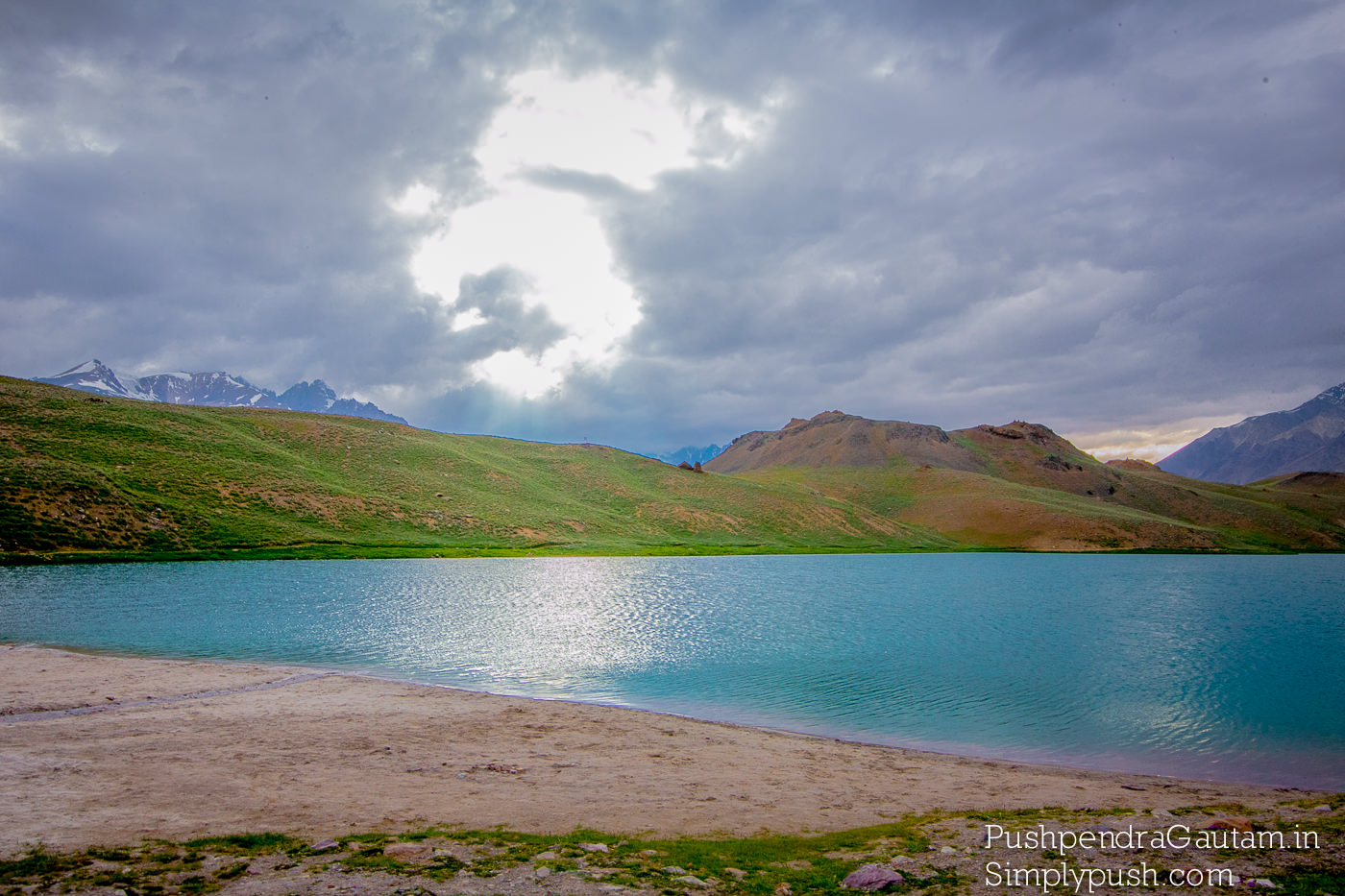 The place really justifies the feel of "In the middle of nowhere'. Far from the hassle bustle of the city and good for hiking.. Chandra Tal has a jeep track, which is an adventure in itself and can give the uninitiated a good first taste of what it feels like to be in the upper Himalayas. For trekkers, a 3 hour trek from Kunzum pass right to Chandra Tal is exciting and beautiful and is recommended for naturel lovers.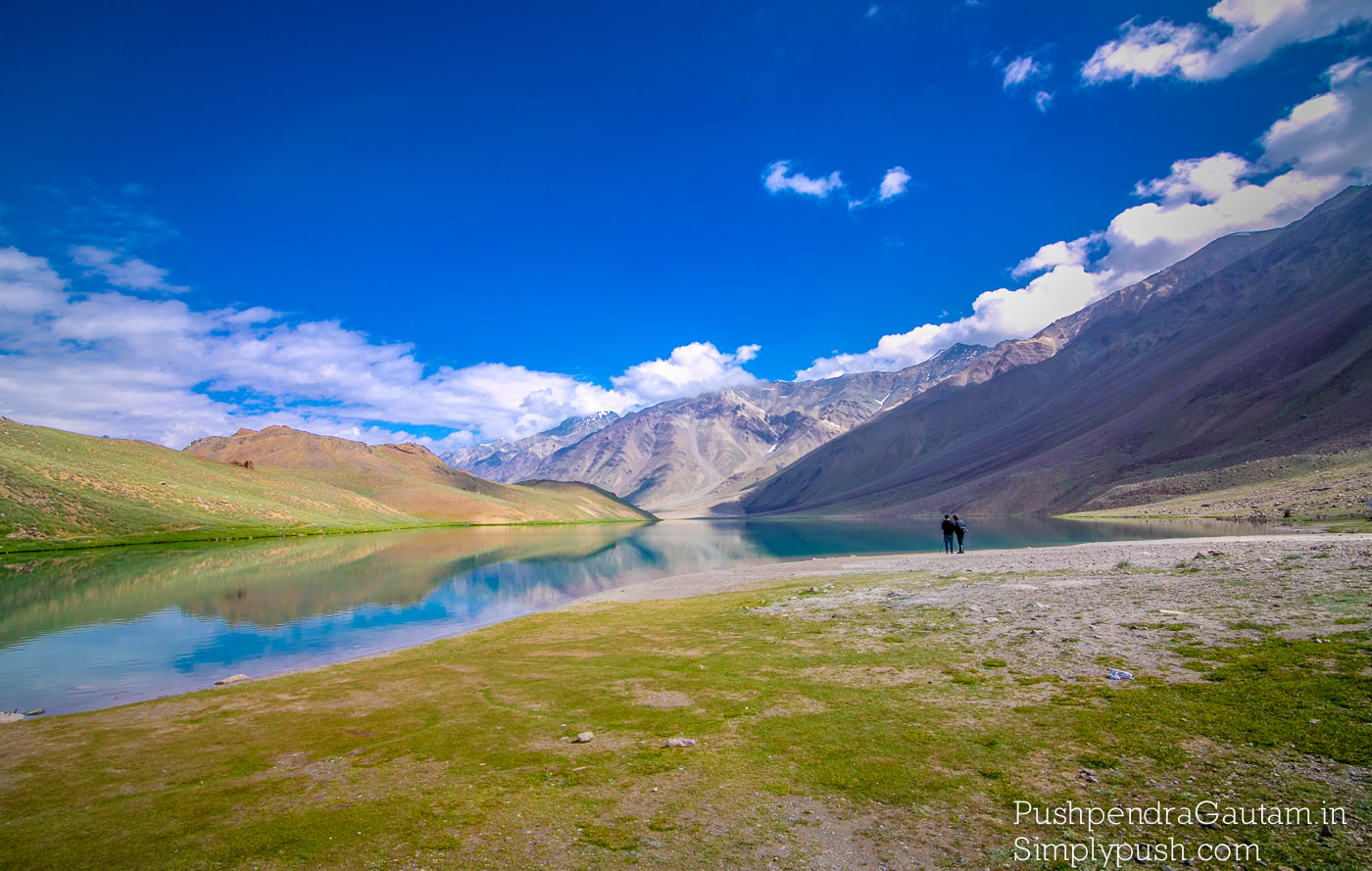 The lake can be visited from Manali or via Shimla ( both ways one can enter Spiti Valley) in summers.
No one is allowed to stay at Chandratal. There are tents which are set before 2-3 kms away from the lake. These tents cost some 400-500 Rs and with food and travel (from and back to Batal) can cost up to 1000 Rs as well. A cheaper option can be to stay in Dhaba at Batal which is around 200 Rs.
The lake looks completely different in the different times of the day. Vehicles have to stop about a km before the lake hence hiking is must if you want to visit the lake from your tents.
You can also circle the lake if the weather conditions are good. Mountains reflection in the lake makes the lake look more stunning.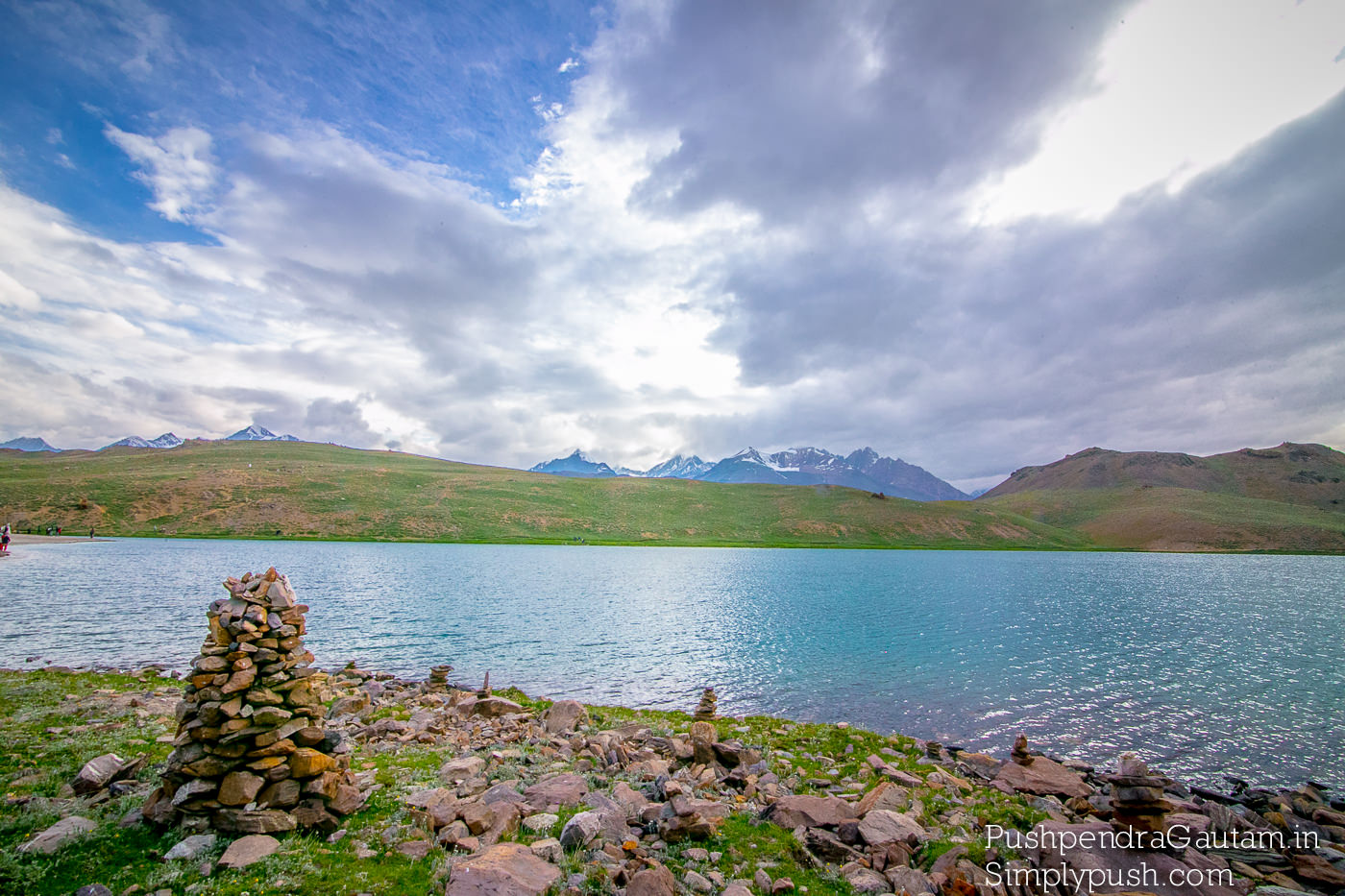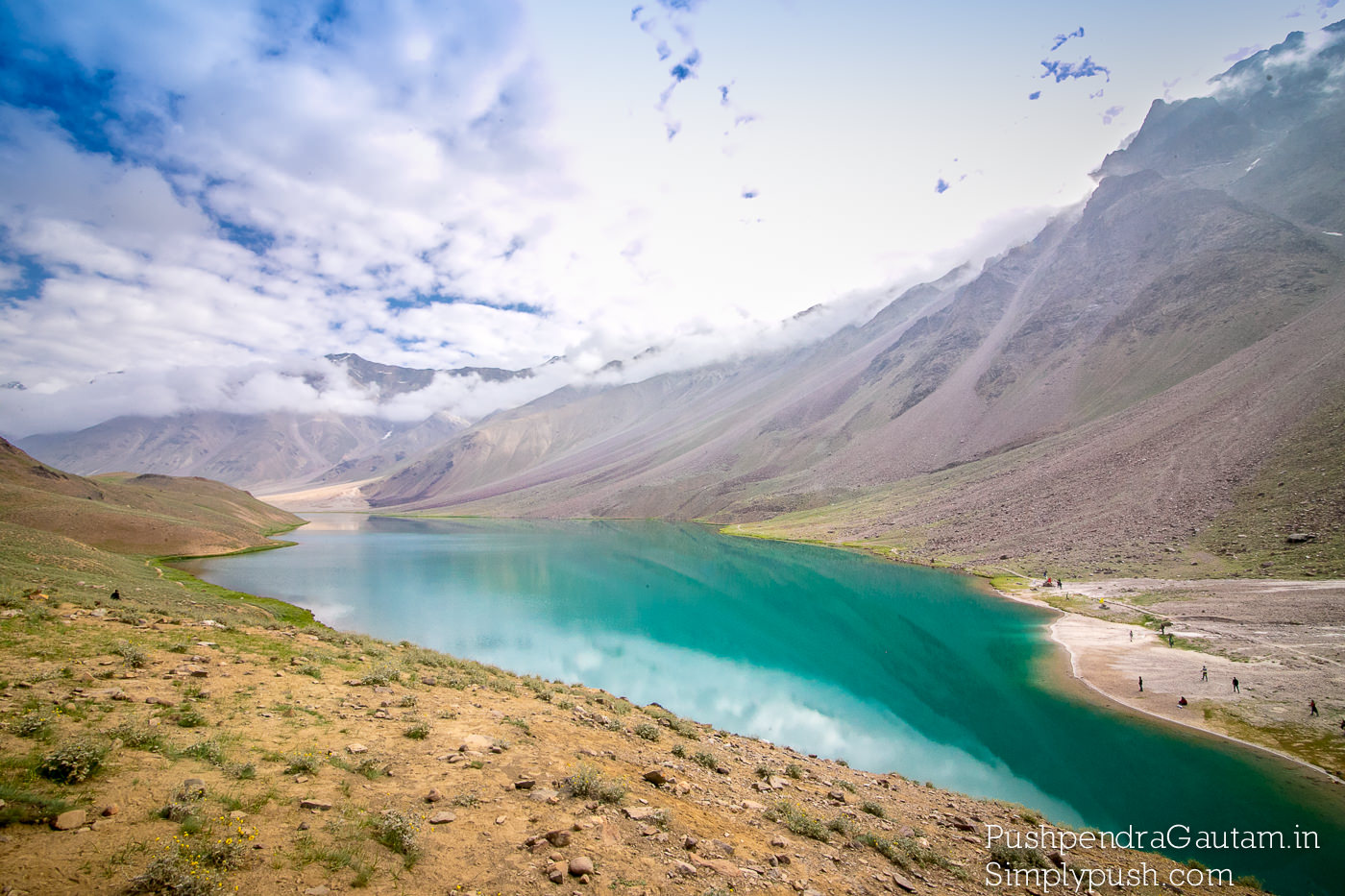 Things to keep in mind when planning…
1. Start early in the morning so that you have a lot of time and you can see lakes in different time and also get accustomed to AMS. If you're visiting from Rohtang pass- early morning is a necessity so that you don't get stuck in traffic jams. For my Leh trip –we started at 1.30 in the night to avoid traffic jams that can last hours.
2. There are two trekking routes to go to the lake. One starts at Kumzum La and the other at Batal. The Kumzum La route is shorter but more challenging; We recommend doing this stretch when going to the lake and only in good weather. The Batal route is a gentle rolling climb and a nice walk on return. ChandraTaal is about 14 km from Batal. If the roads have been cleared, you can take a jeep for the first 12 km.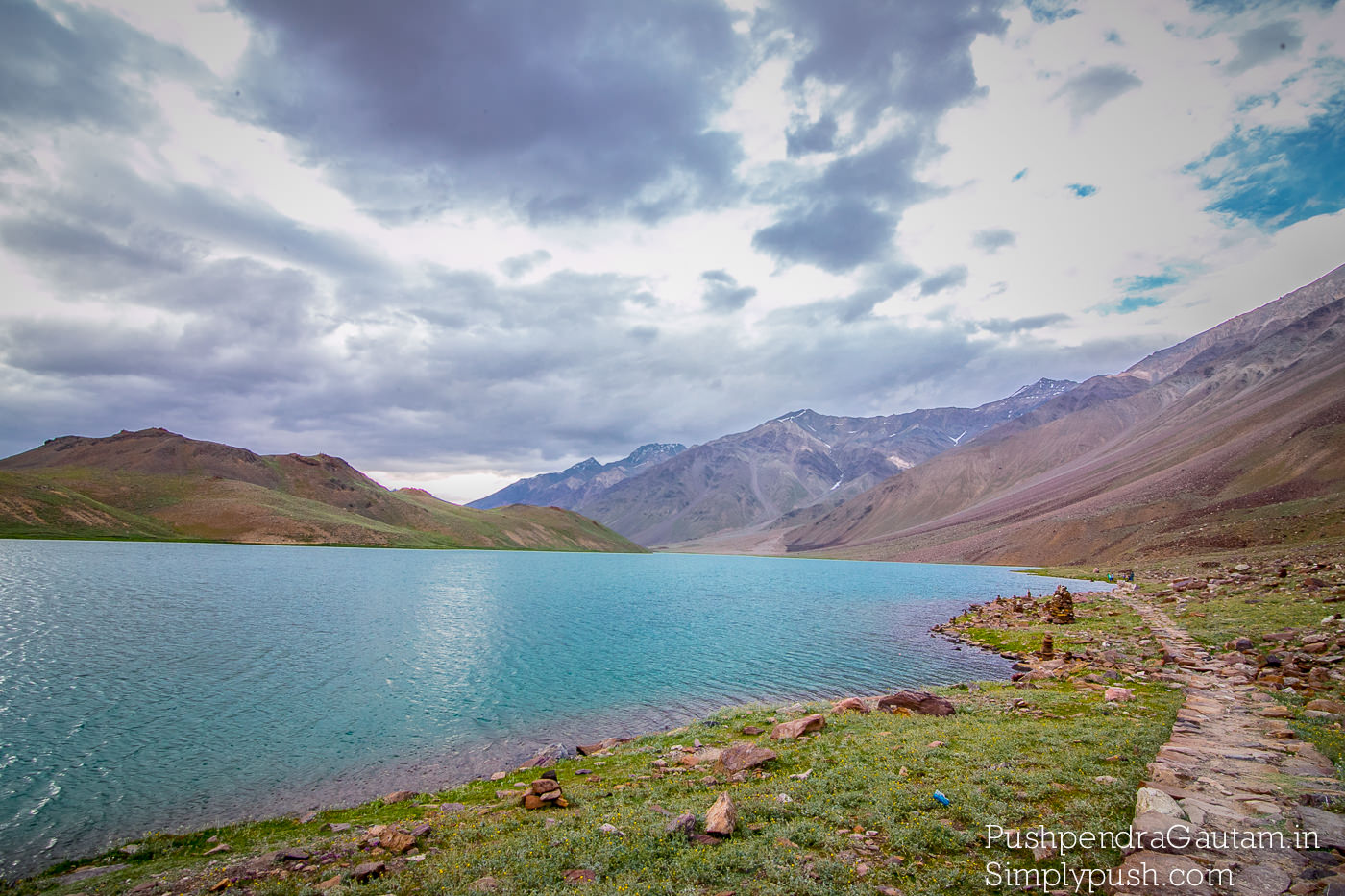 3. Himahcal busses/ Jeep go till Batal and many times you can get a ride share from Batal too Lake.
4. Carry warm clothes. Layering is the trick. Wear thermals, then tee and jeans and follow that up with a warm and wind-proof jacket. Gloves will be a requirement along with head gear. Carry extra pairs of socks, wet feet can kill your trip and you will most definitely get your feet wet.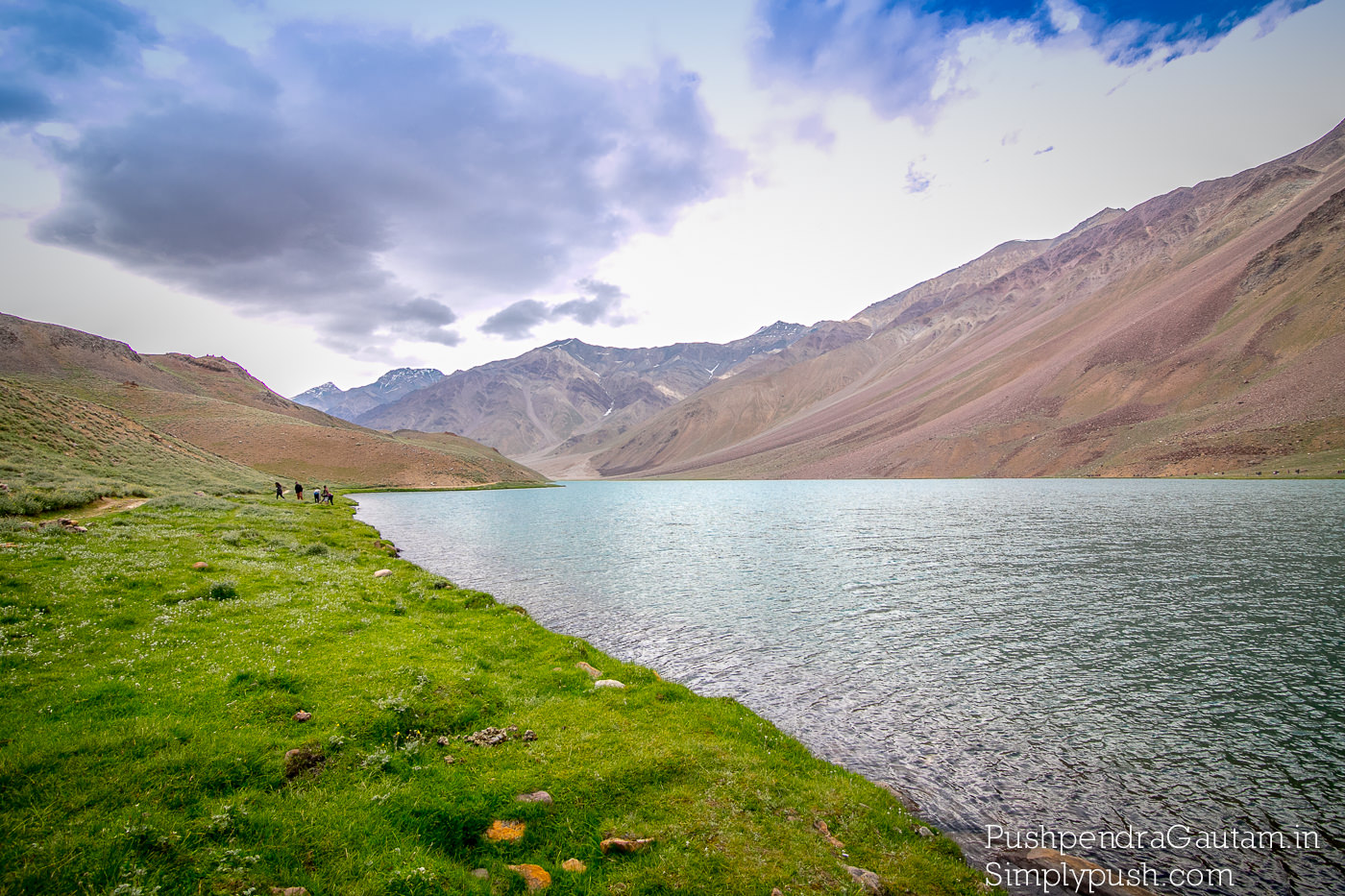 Have you been to ChandraTaal, what was your experience? Do you have recommendations for other travellers? Please feel free to add your tips and experiences in the comments. I'd love to hear from you.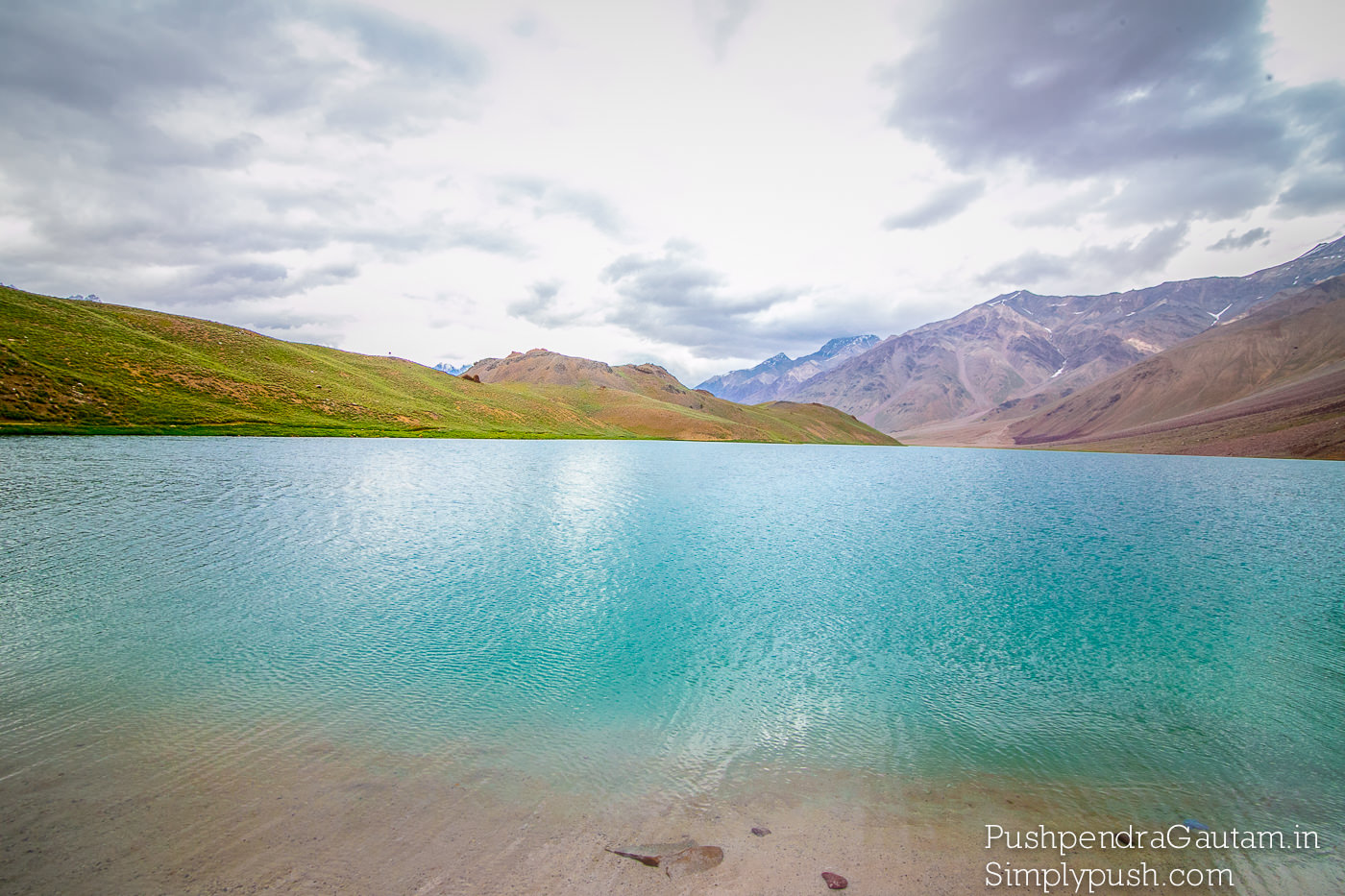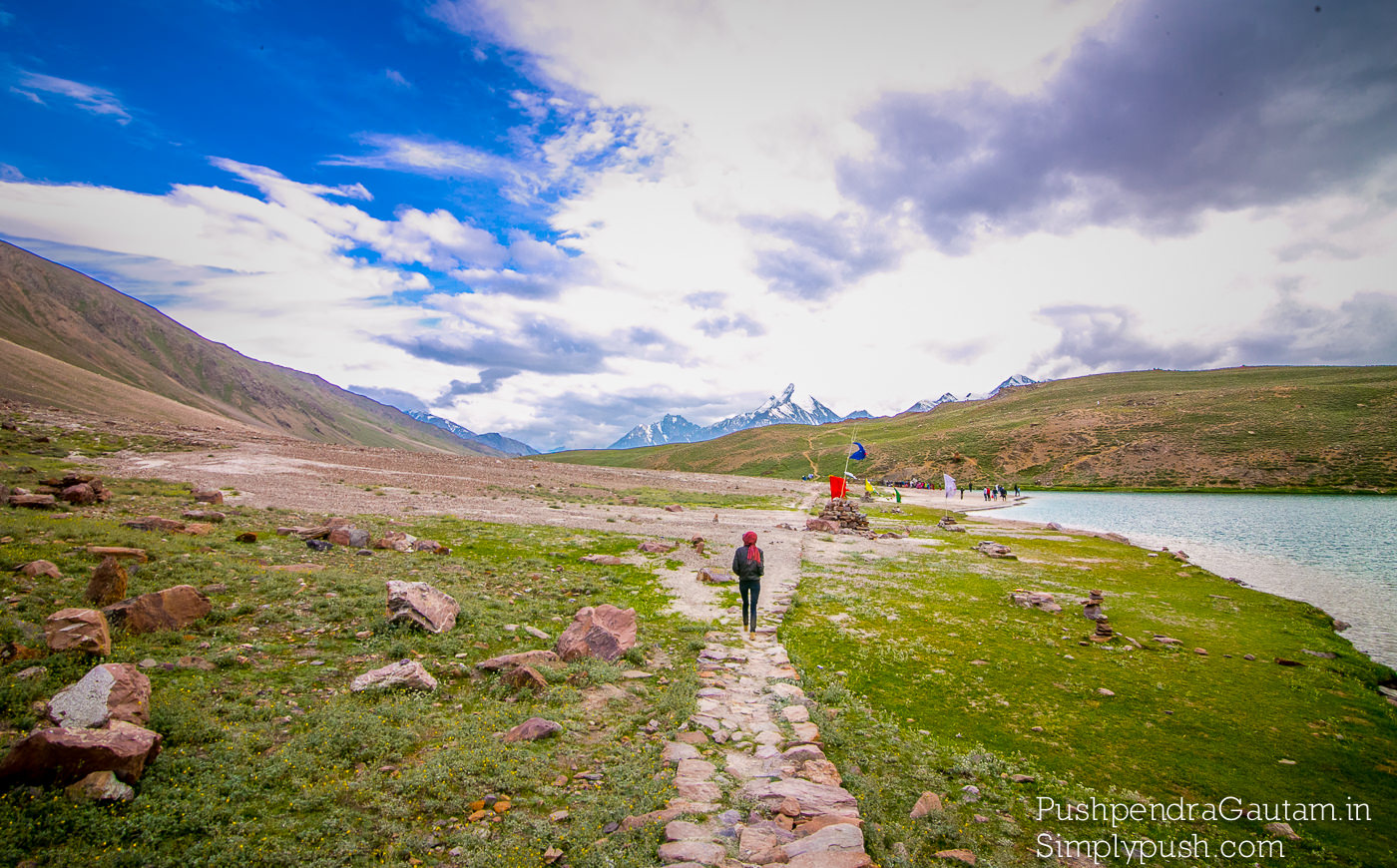 Join My journey on on Facebook,Instagram and Twitter for more musings on life as a digital nomad around the world.
Subscribe to my monthly newsletter to receive travel inspiration in your inbox!