Gokarna, Karnataka, India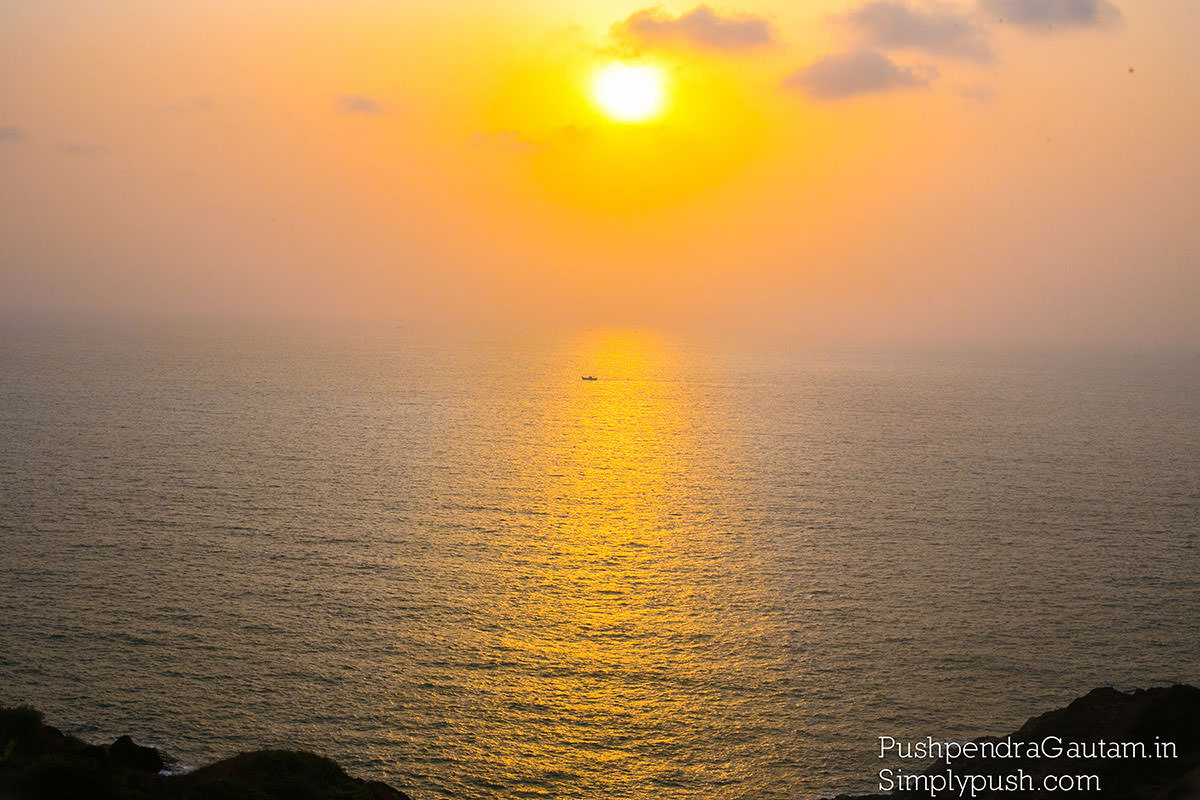 Until few years ago or so, almost everyone young would simply packed their bags and headed to Goa for a beach vacation. And why won't they? Goa has everything that makes an awesome beach vacation. Great beaches, fun tourist crowd, late-night parties, shacks with cheap beer and water sports. Then there's the other part of Goa with churches and imposingly beautiful Portuguese and Gothic architecture.
Sunburn, the internationally renowned music festival, then picked up like wildfire. It takes place every year in Goa at the end of the year, and that really drew in millions of tourists and youngsters from India to this beach paradise. But Goa for me is crowded and loud, and has achieved a monotony of events that happen. Then I came across this place Gokarna in Karnataka.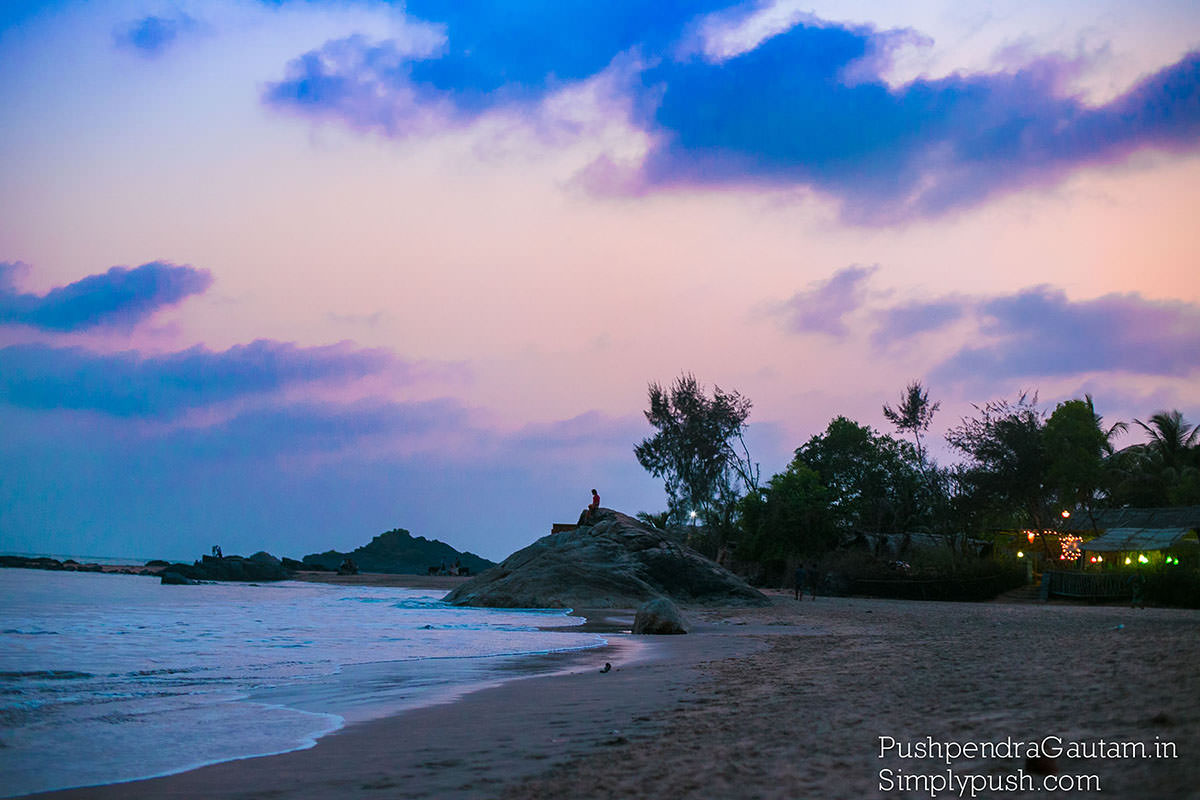 It's a wonderful place to be. Especially for those who love the coast and the beach. It's not as crowded as the beaches of Goa are, which are only a few miles away (this is place very close to the Goa border). It's also much cheaper than a Goa trip. The experience is unforgettable.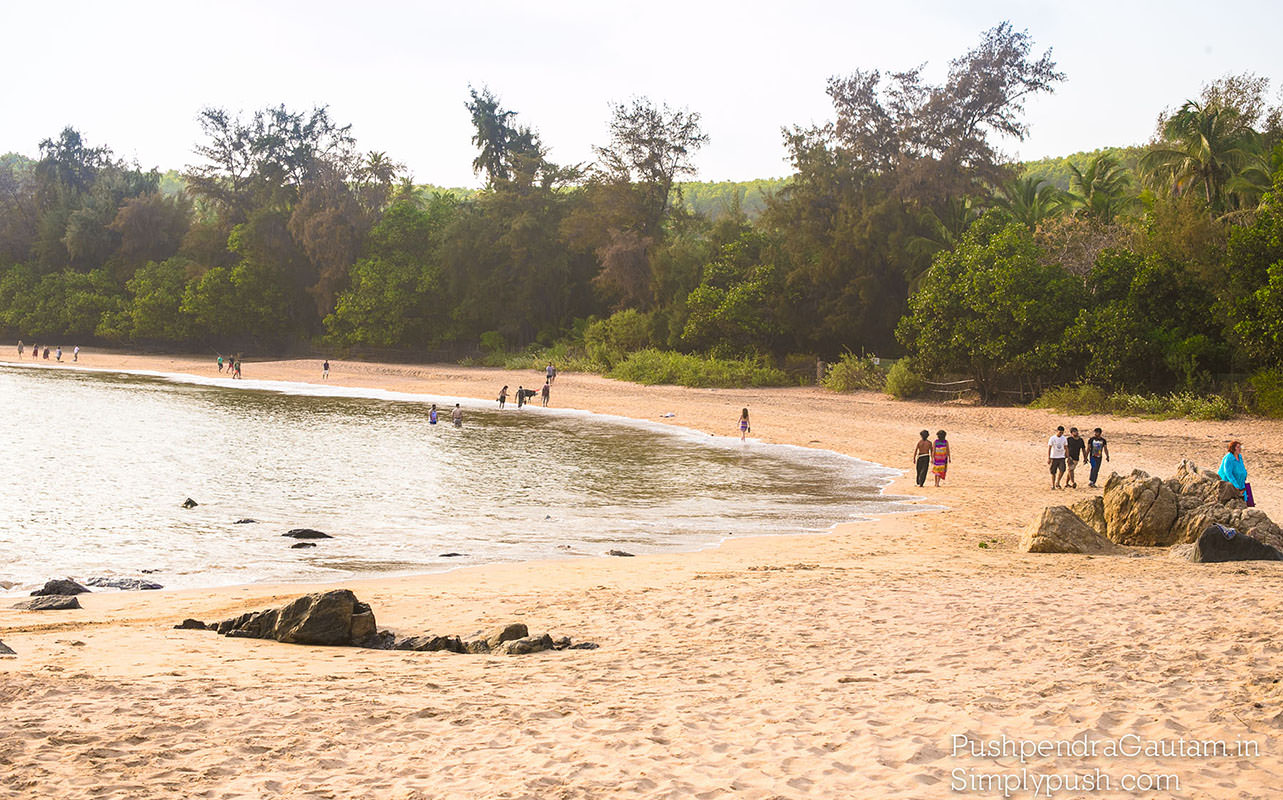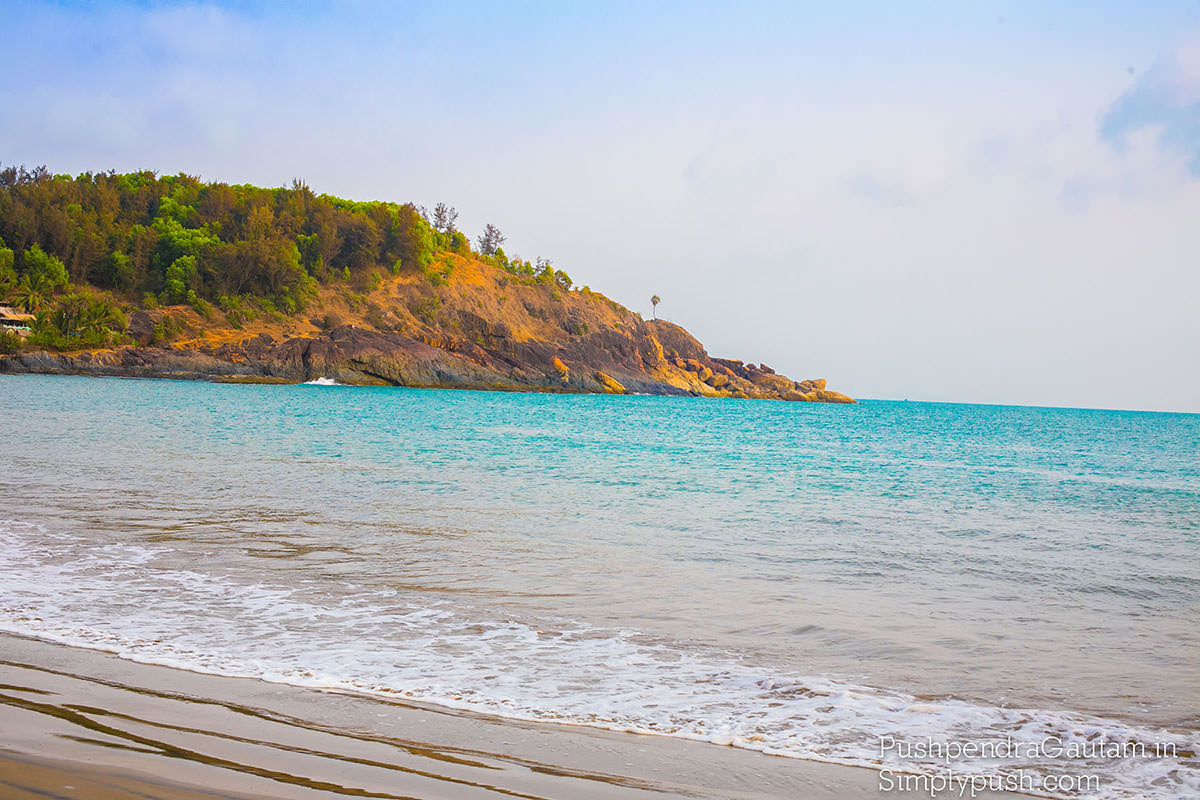 ABOUT GOKARNA
Gokarna is a small temple town on the coast of Karnataka, known for it's holiness and several temples. Millions of Lord Shiva devotees visit this little beach town every year. The main temple and deity are called Mahabaleshwara and it is said to house the original image of Shiva'slingam, known as the Atmalinga. It is said that this was even to Ravana by Lord Shiva himself.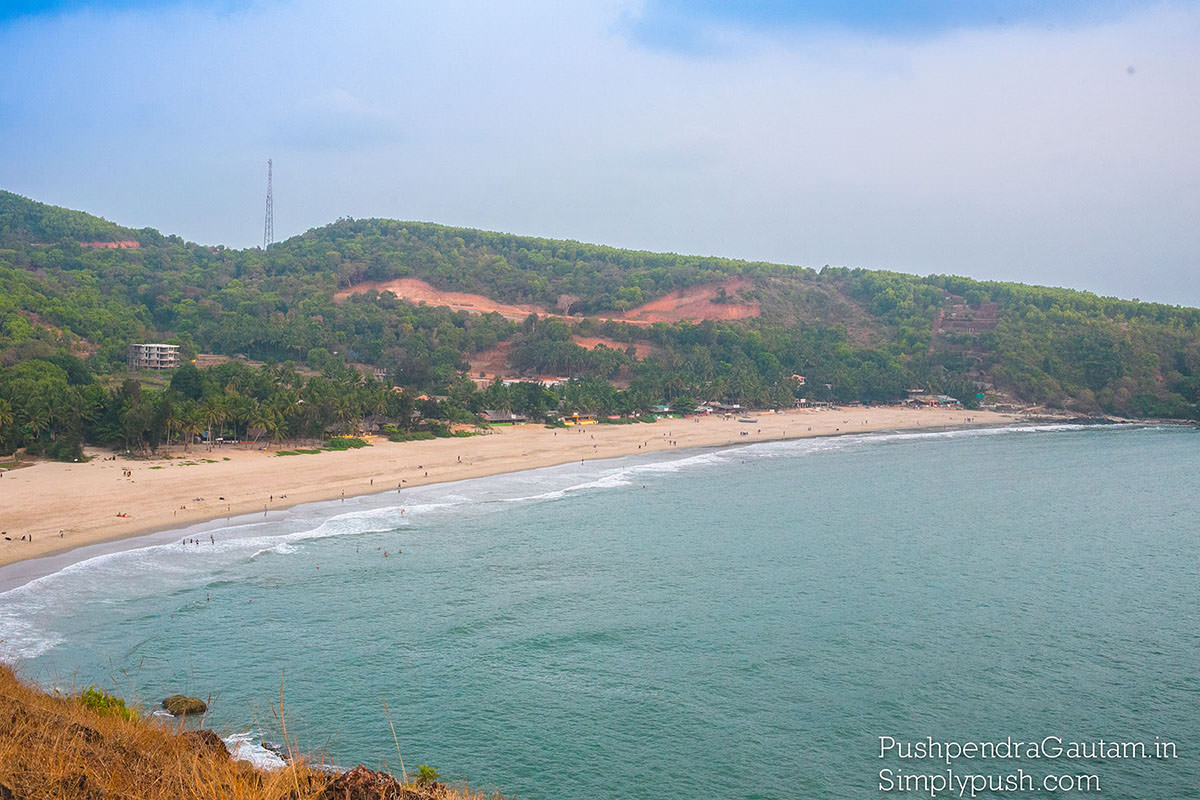 Framed by the majestic Western Ghats, the beaches are clean and sparsely crowded. Kudle(super duper awesome beautiful beach), Om beach (where boat rides and lazy relaxing is prescribed), Half Moon Beach (hippie galore), Paradise beach (flea markets and curios, fun place) and Nirvana beach (just as the name says, Nirvana with stretches of white sand, taking us into another level altogether) are the beaches here. You can see tourists simply meditating as the waves kiss their feet, while other sit and have conversations in shacks over a chilled beer.
Did you know that you can trek over hills, rocks and secret passages from one beach to another in Gokarna?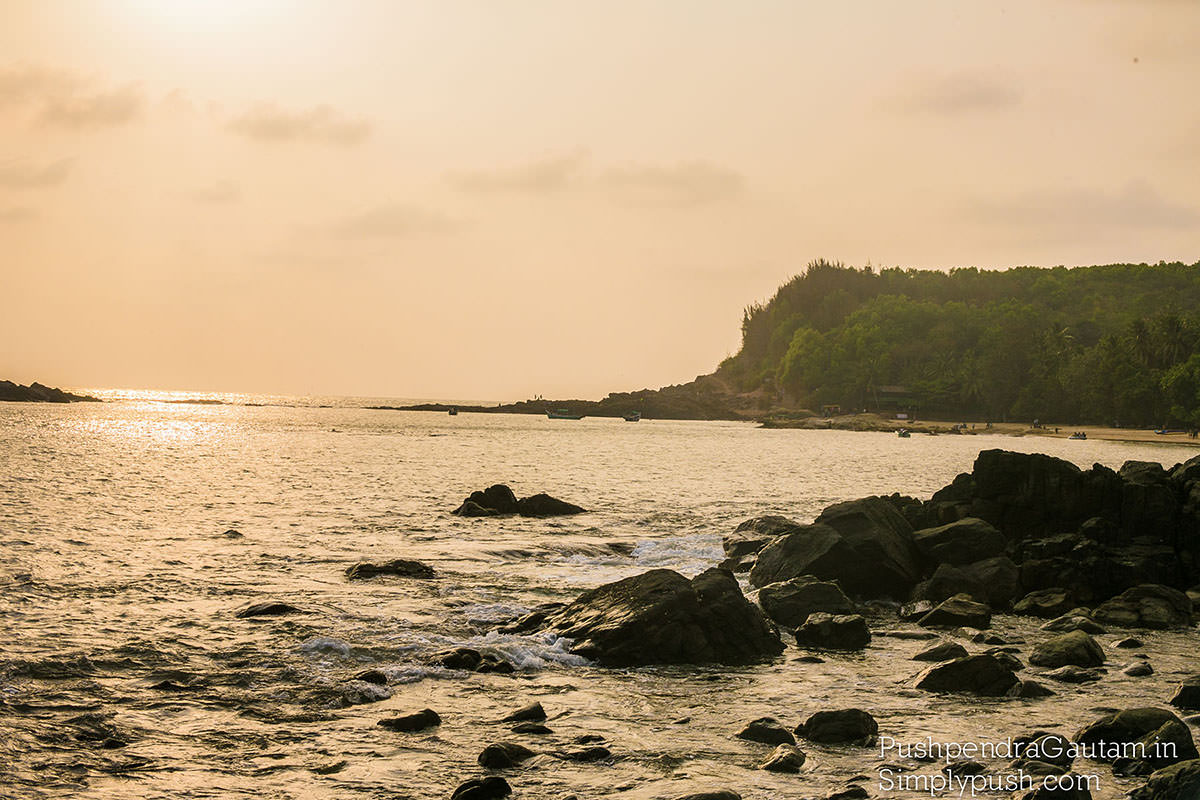 BEST TIME TO VISIT GOKARNA
Almost as if blessed by the Gods, Gokarna can be visited through the year, since it enjoys a great weather always, averaging at 18 degree Celsius. December to February is more than ideal, to get a whiff of pleasant sea breeze, without the crowd!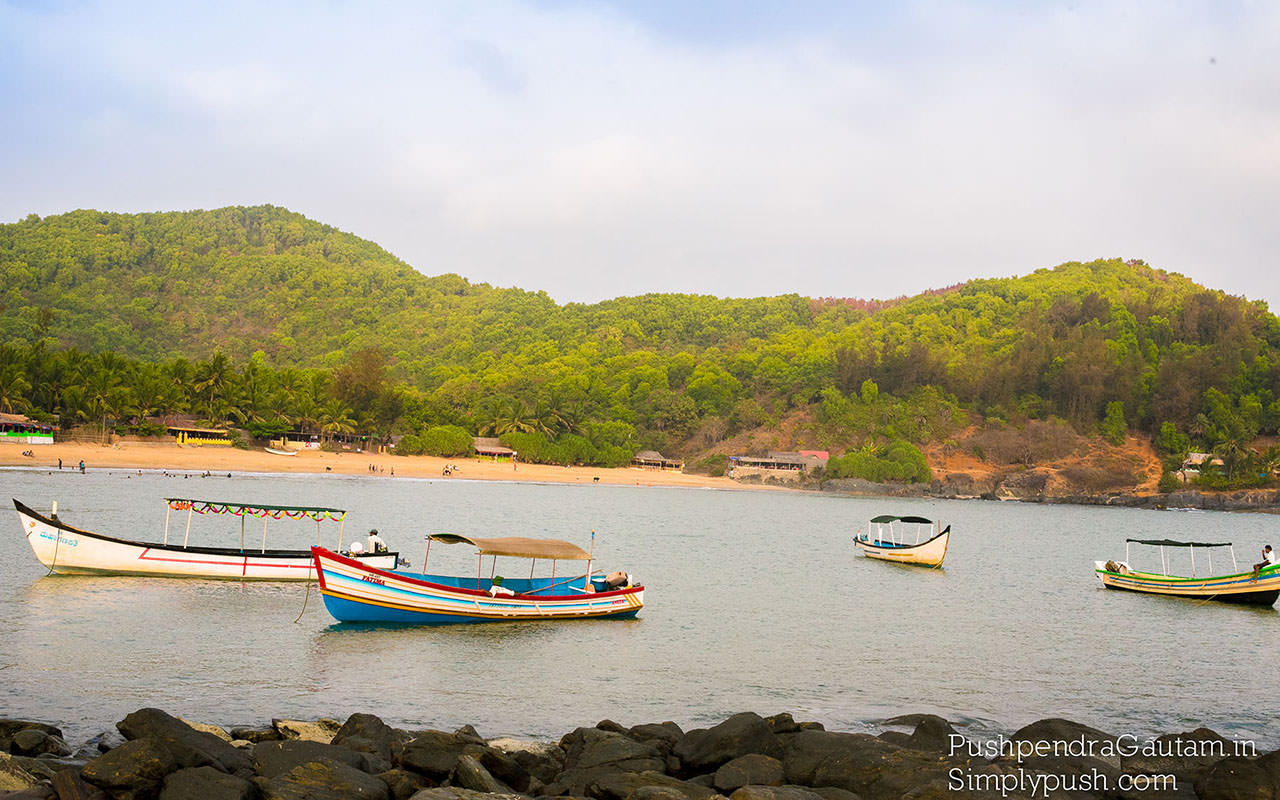 THINGS TO DO IN GOKARNA
1. Laze on the beach: Trek from beach to beach (do visit all; they all have a different vibe and the trek is a part of the experience!), spend the day lazying by the waves, have seafood and beer at the many shacks on every beach (Namaste Cafe on Om Beach is a favorite among tourists), and be blown away with the peace and serenity that surrounds you in this quaint beach town. Heck, get a tan!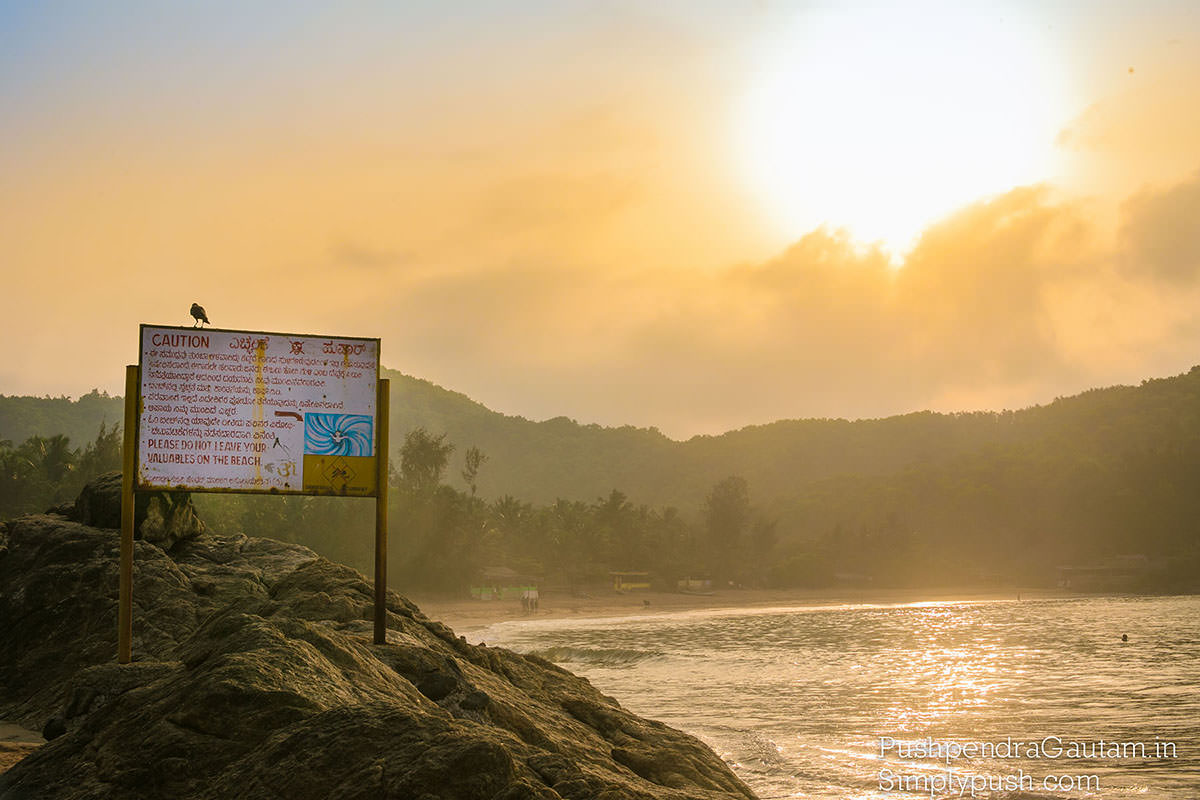 2.Meet new people: If you're doing Gokarna right, you'll definitely end up making friends from all over the world with a crazy amount of extraordinary stories. Keep traveling in Gokarna with the people you find, and have your own party at the end of your trip with your new friends. You'll see many of these Christmas and NYE parties- go ahead and live your dream of brining in the new year at a beach. You'll make great memories, and more importantly, have a better perspective of life.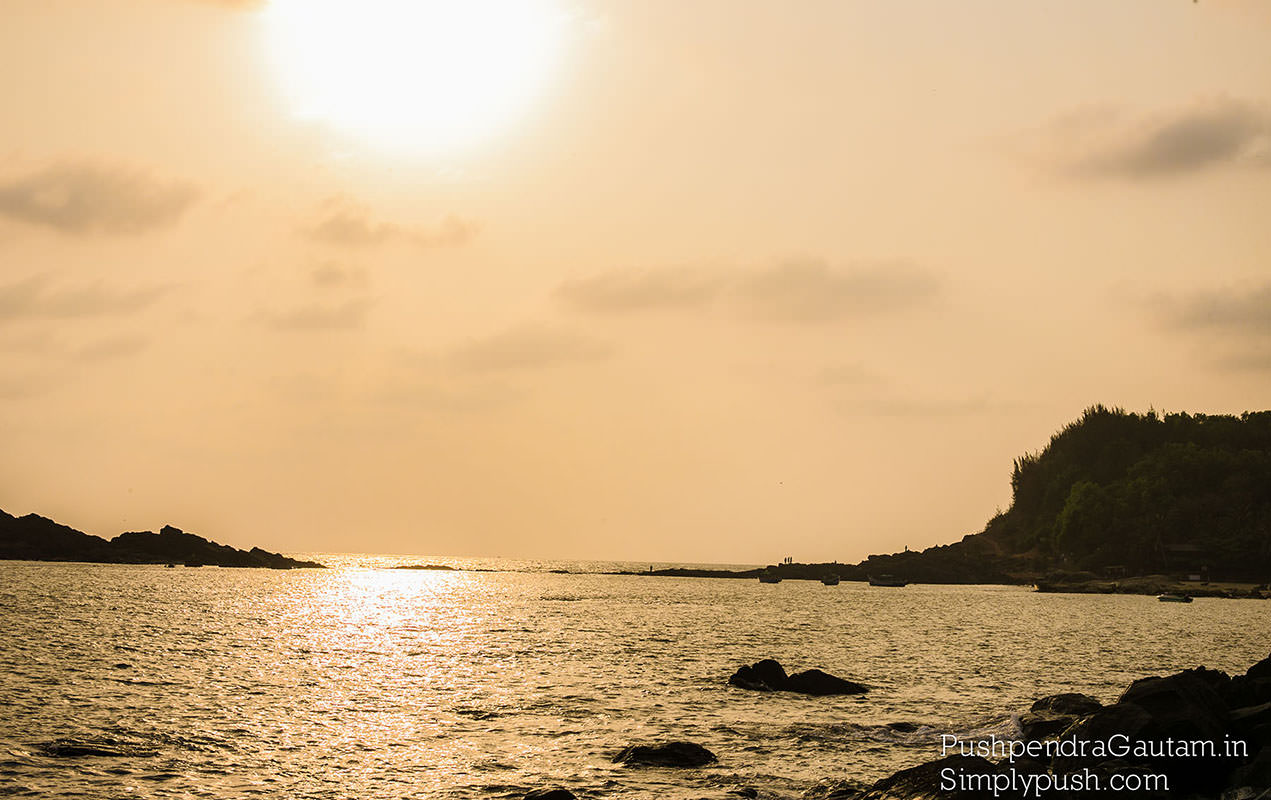 3. Discover the town: Be sure to put on conservative clothes and spend a day inside Gokarna. Visit the temples, especially the Mahabaleshwar temple, and see the vibe completely change inside the lanes with the resident's daily lives. Head to the local market to get a mix of religious and tourist-y things; from hair braids to intricate miniature Shiva idols- you'll find it all!.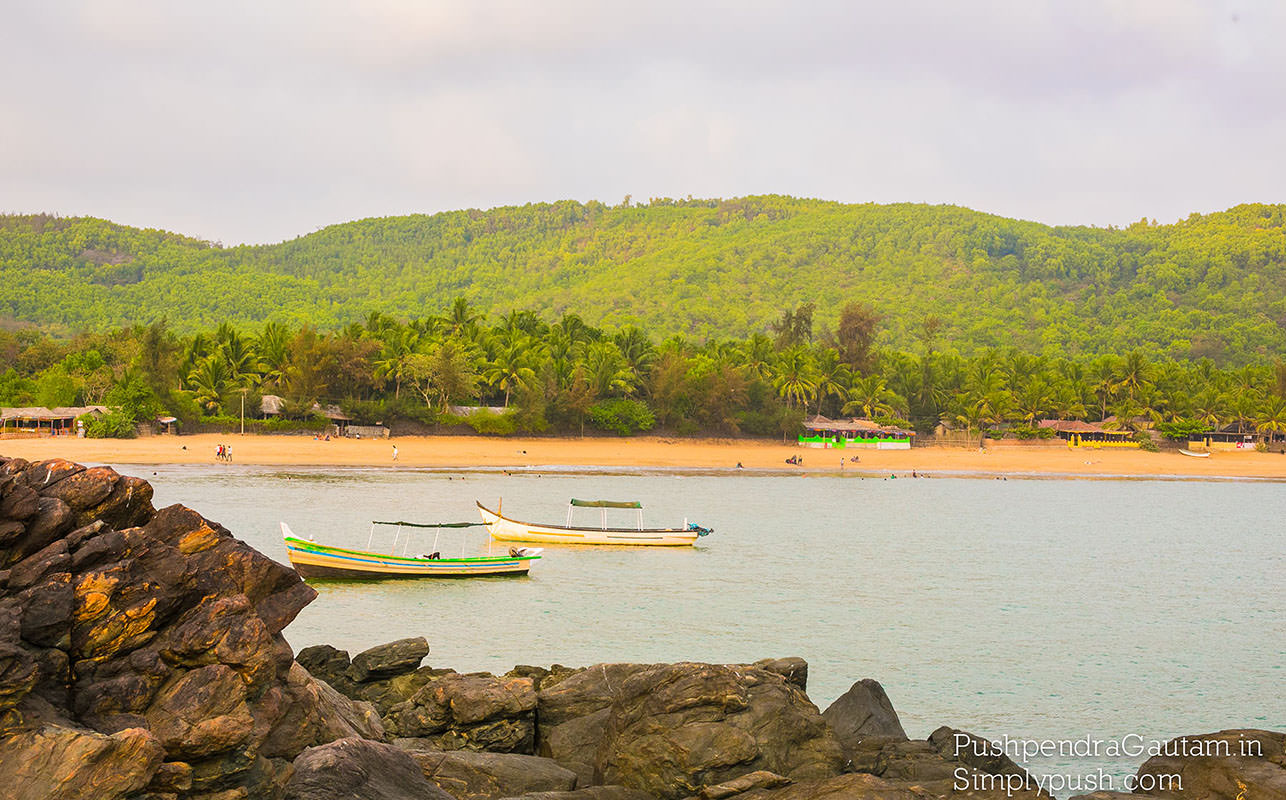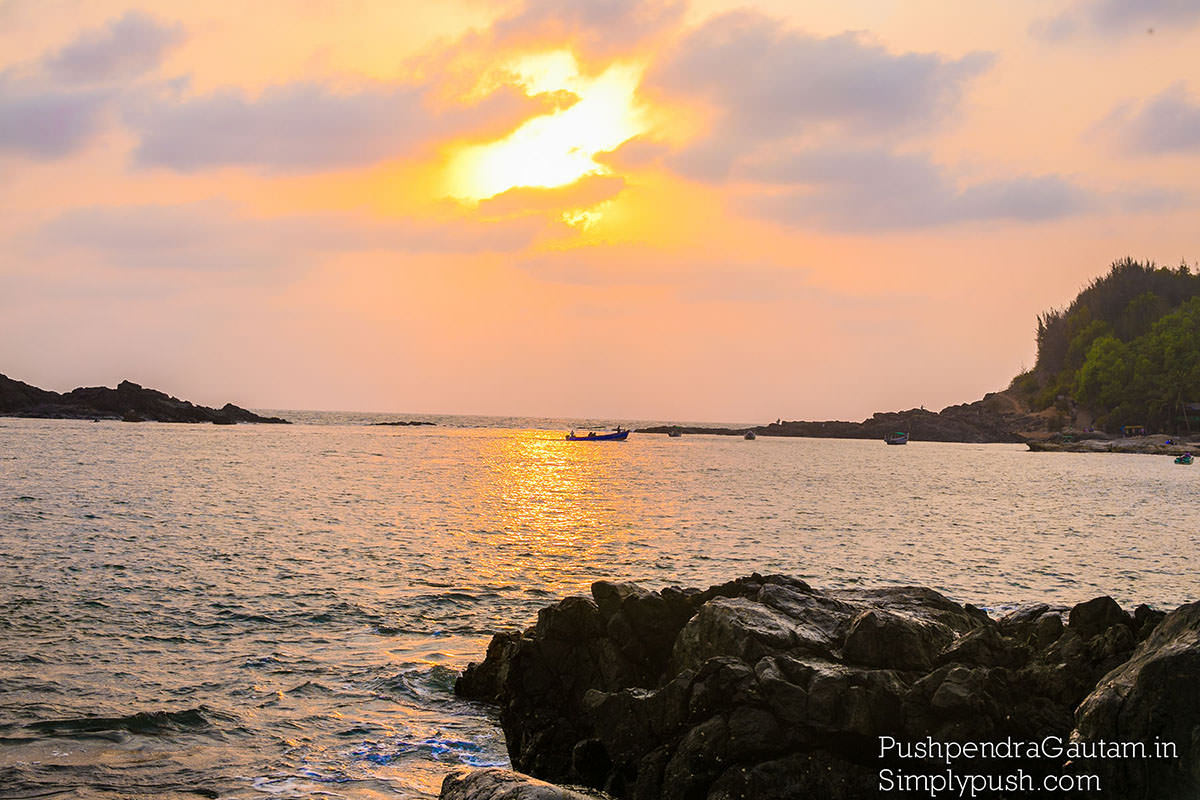 4. Water Sports!: Go for a banana boat ride in the ocean and try your hand at parasailing and snorkeling in the clear waters. If not here, then where? If not now, then when?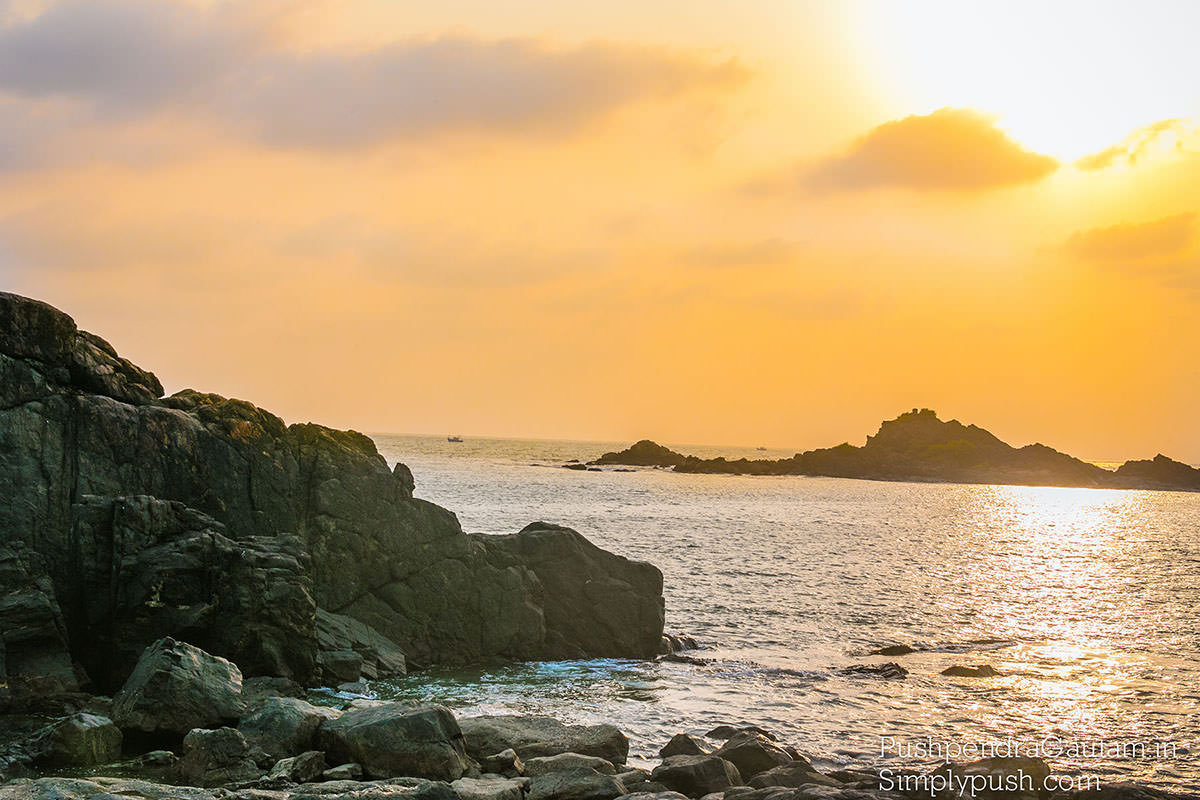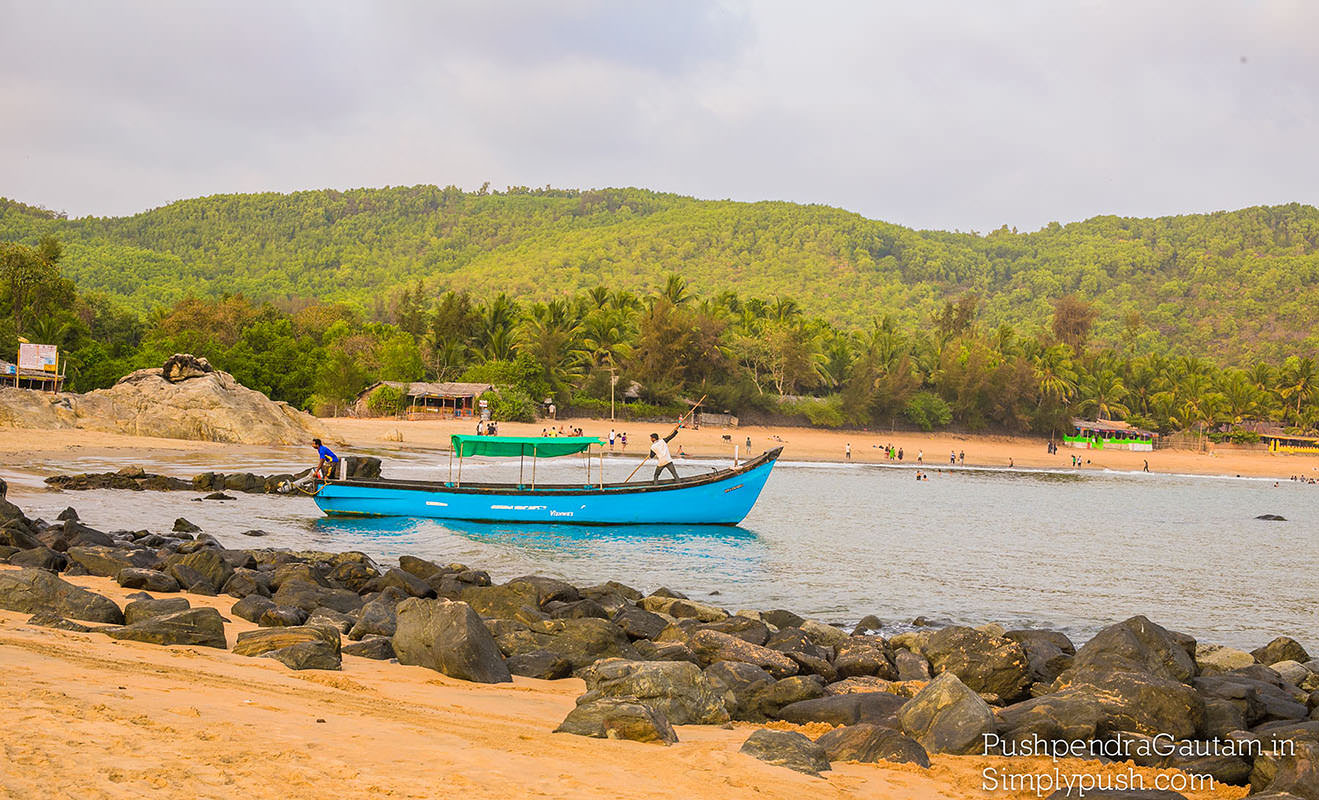 5. Have breakfast there and start your trek to Kudle. If you choose to put your stuff in Sunset cafe there, do so and play in water the rest of the day and have lunch there. In the evening walk to the Om beach, have dinner and walk back in the moon-lit night (with torches) , or else you can play in Kudle beach and then goto Om beach and stay in the rooms in Namaste cafe.
The next day, get up early and trek to half moon and paradise beaches, and return to Om beach so that you can have lunch at Namaste cafe.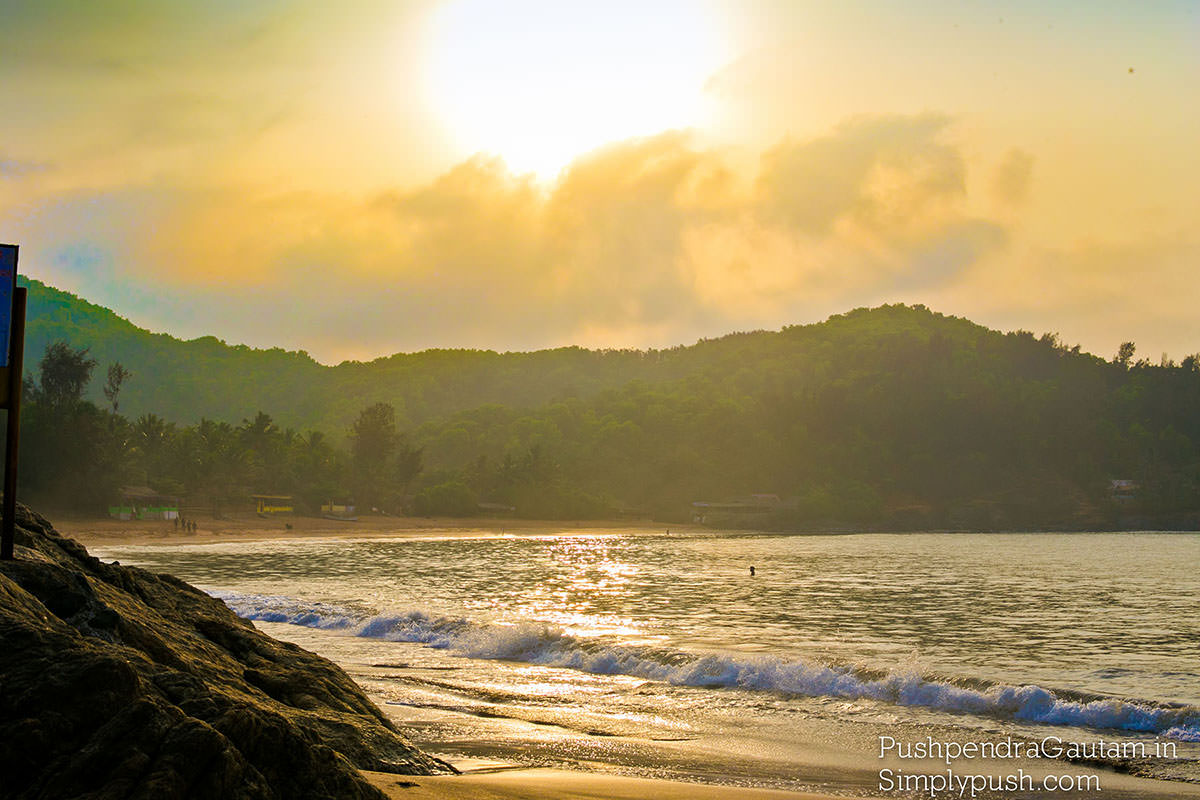 Things to carry

- A sleeping bag
- Lots of change of clothes
- A bottle to carry water
- Sun-tan / sun-screen lotion
- A small umbrella
- Liquid soap / your own soap bar
- Good powerful torch lights.
- Caps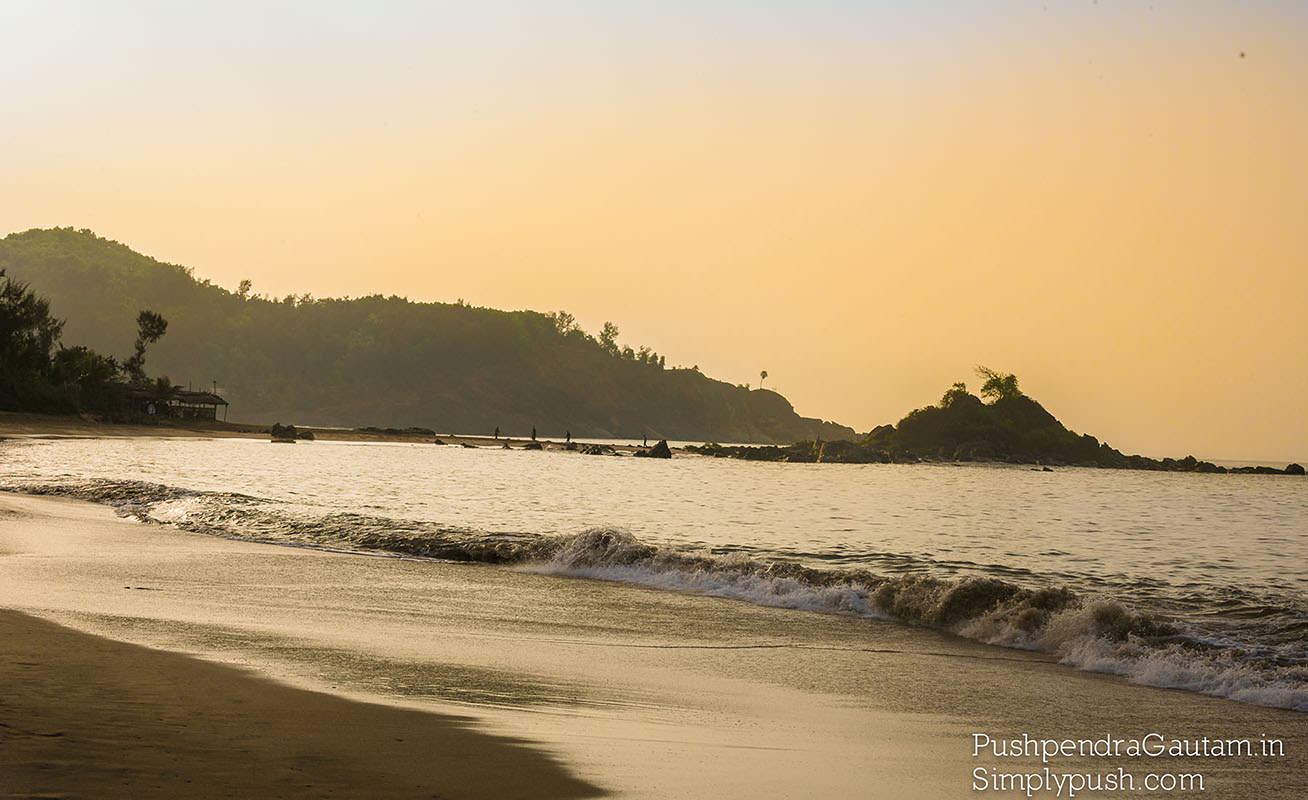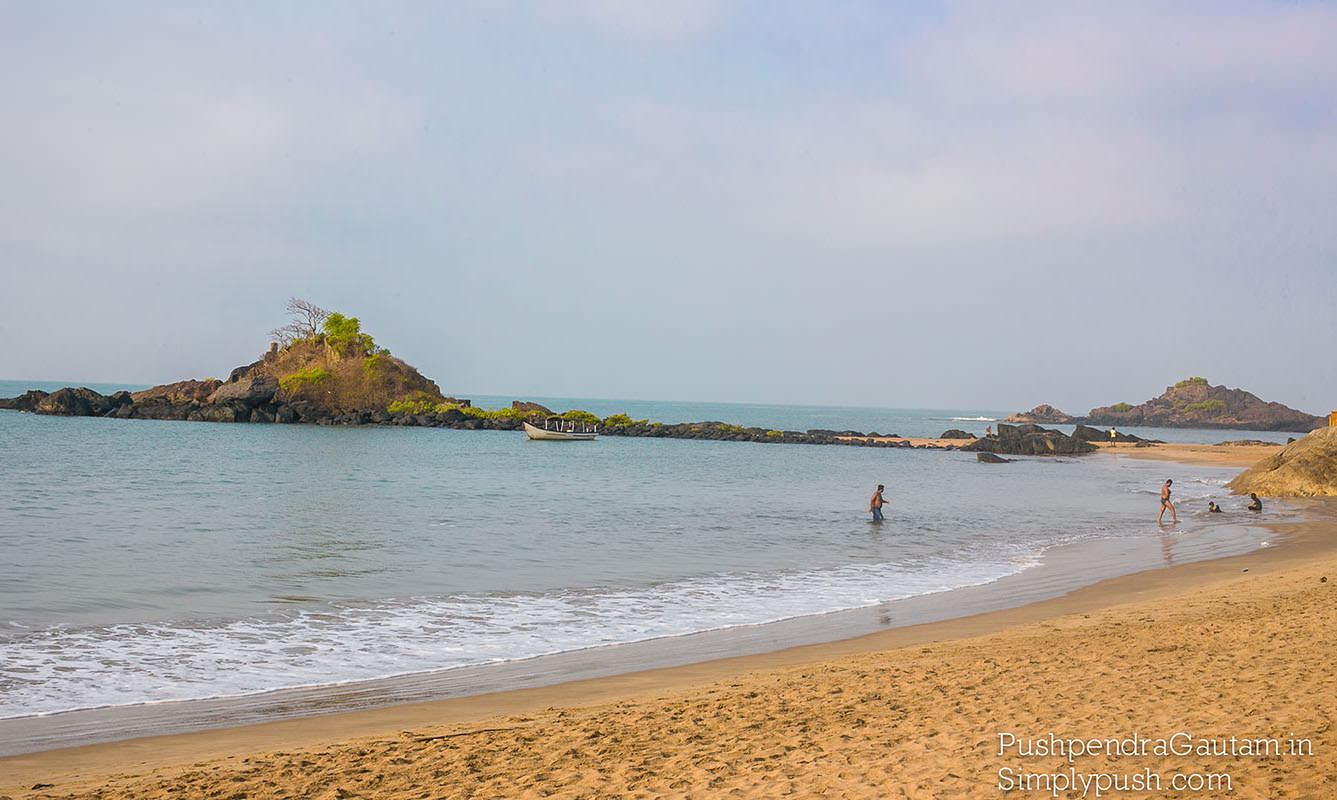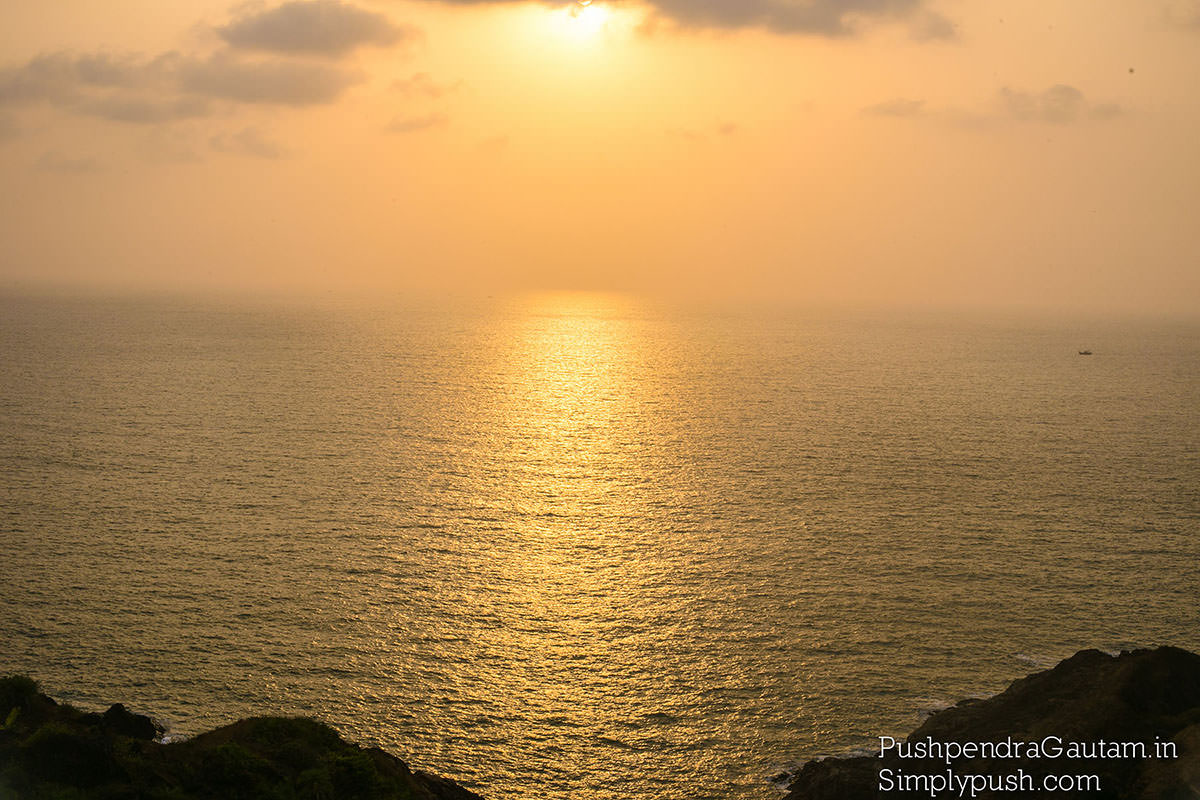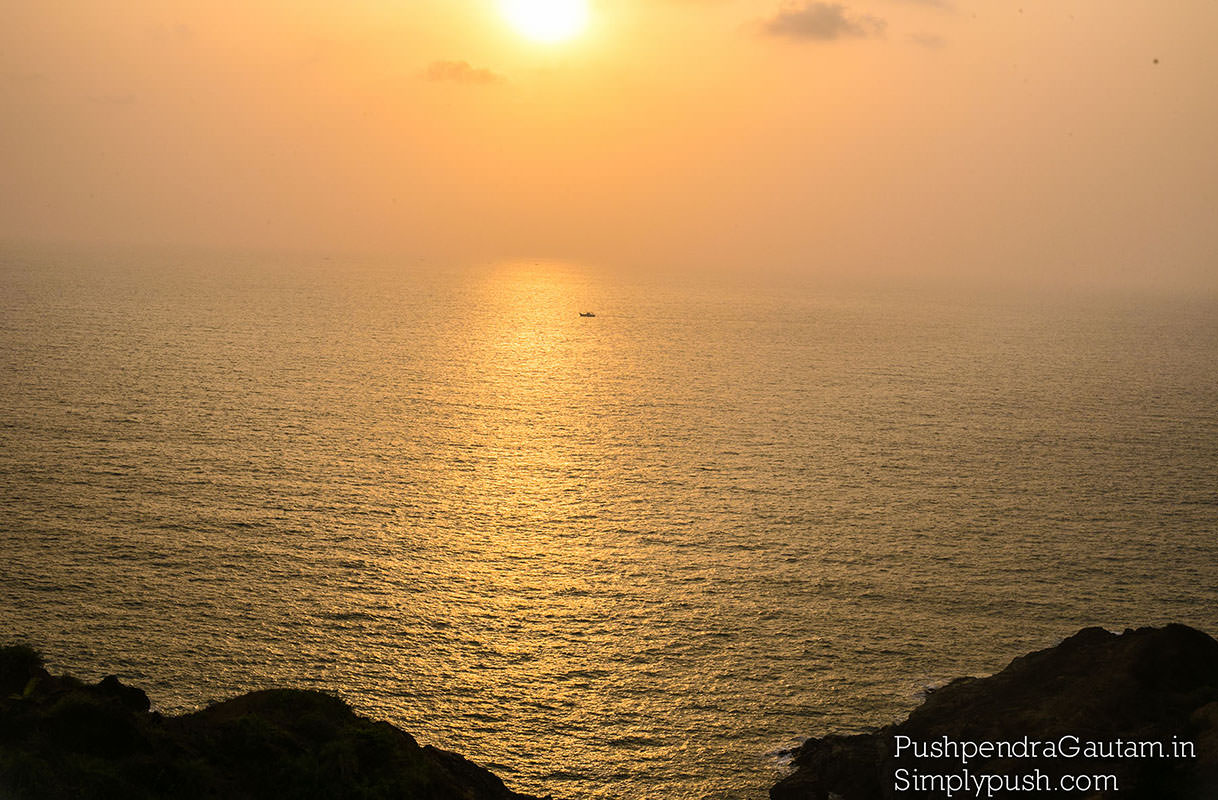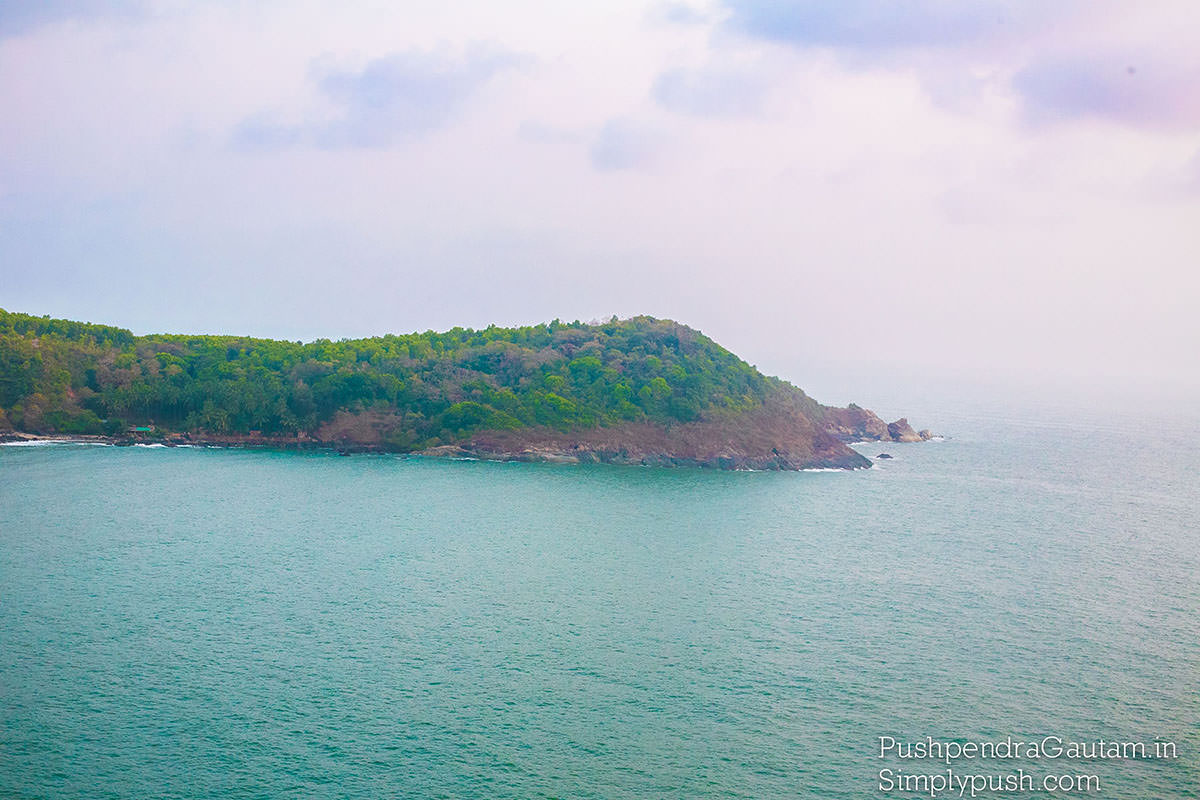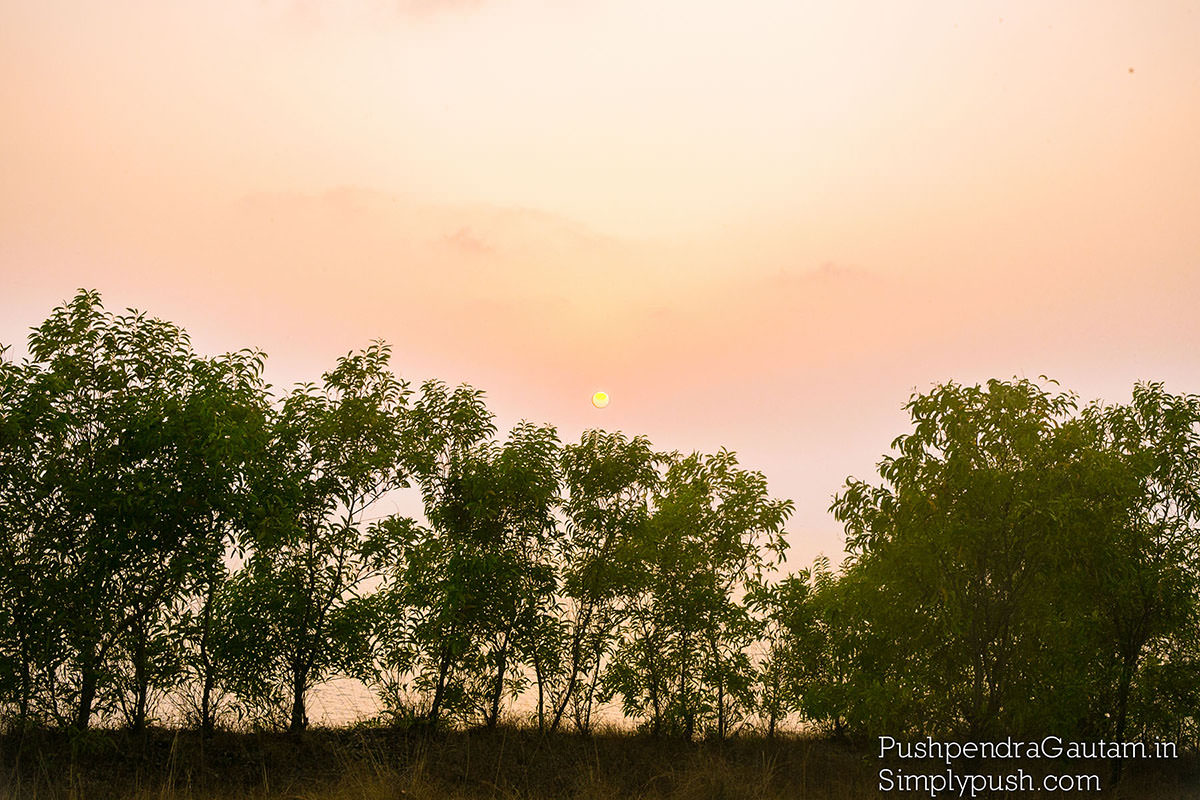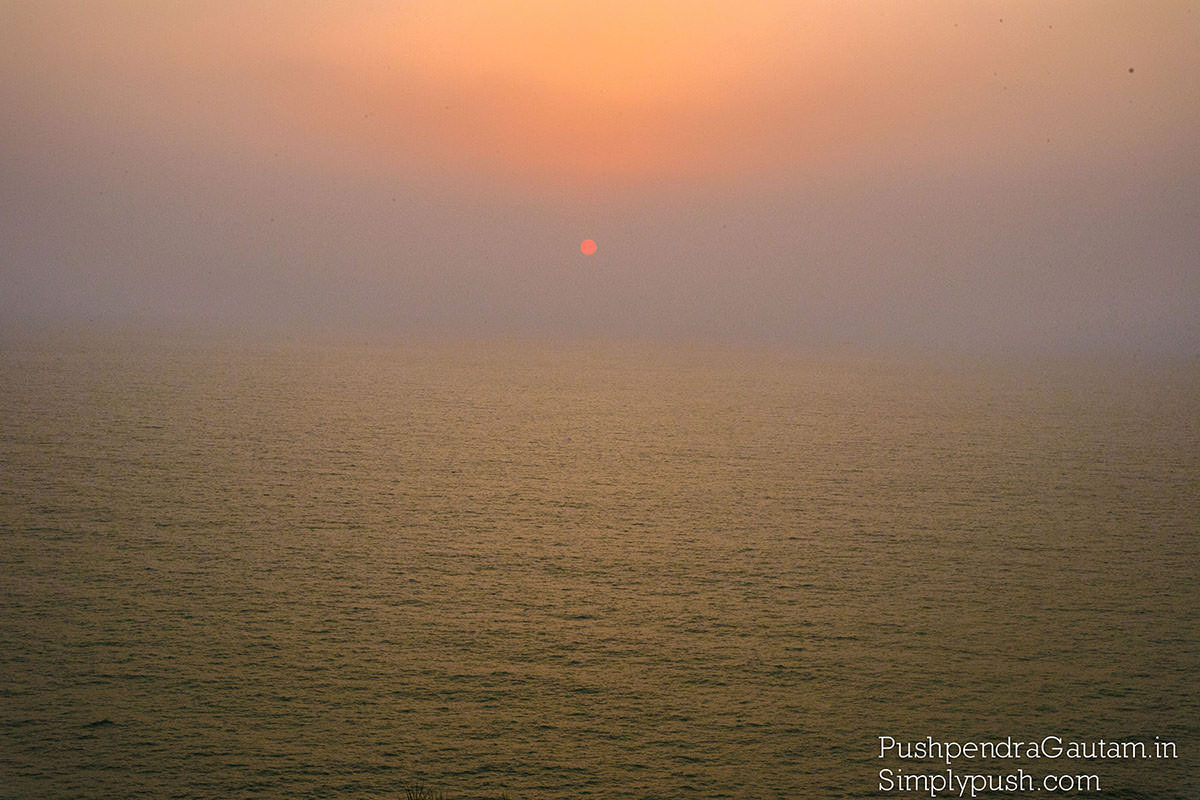 ---
How, where and what in the city ?
Gokarna is located in Karnataka just a few hours from Goa and overnight from Bangalore.
By Air: Dabolim airport in Goa is the nearest airport about 140 km away. The airport is well connected by flights to Indian and international cities. From the airport, taxi services are available.
By Train:The nearest railway station is at Gokarn Road. Trains from several cities including Mangalore, Mumbai, Thiruvananthapuram, Veraval halt at the station. From the station, taxi services are available for Gokarna beach/town.
By Road: Gokarna is well connected by road. KSRTC buses do ply regularly from Bengaluru, Mangalore, Hubli, other cities of Karnataka. One can also board a bus from Madgaon and other cities of Goa for Gokarna. Gokarna is just 10 km off the NH 17 connecting Mumbai to Kochi. Buses, including AC luxury, ply regularly between both the cities.
Buses from Bangalore to Gokarna reach Gokarna the next morning at around 0700 hrs (app 9-10 hrs journey). (if you miss the bus then u have to catch a bus to Mangalore and then go from there to gokarna. This extends the journey by another 3-4 hrs).
Almost as if blessed by the Gods, Gokarna can be visited through the year, since it enjoys a great weather always, averaging at 18 degree Celsius. December to February is more than ideal, to get a whiff of pleasant sea breeze, without the crowd!
I would recommend to say on the beach in shacks in "Sunset Cafe, Kudle Beach" or Rooms in"Namaste Cafe at Om Beach. That way you will spend more time on the beach as well.
Where to Stay?
I suggest you either
take up shacks in "Sunset Cafe, Kudle Beach" or Rooms in"Namaste Cafe on Om Beach".
Everything else is at least a 5 minute walk from the beach. In these 2 places, you can actually live on the beach.
From budget hotel to fancy beach resorts, Gokarna has it all! For an authentic, hipster and peaceful experience, head to one of the beach shacks for a cheap room, friendly tourists and interesting stories to spice up your vacation. For a posher vacation, check out Om Beach resort and Kudle beach resorts. You can see more hotels
---
Hope everyone loved this post. Please do comment if you have questions, suggestions or feedbacks.Happy to respond.