JJ Valaya
In a hall of about a hundred of pillars, with hanging moroccan lamps, JJ Vallaya unleashed his take on Bridal Couture 2014 which was a melange of moroccan magic meets Indian silhouettes.
JJ Valaya's collection for India Bridal Fashion Week married the design sensibilities of ancient Morocco with the musical heritage of India's nautch girls (musicians who danced for royalty).
Titled 'The Nautch of Fez', the clothes were coloured in rich reds, rust and orange,balanced by starker shades of ivory and black.
Valaya travelled the Moroccan timeline and divided it into six parts – Phoenicians, Romans, Arabs, Spanish, Turkish and Ottoman.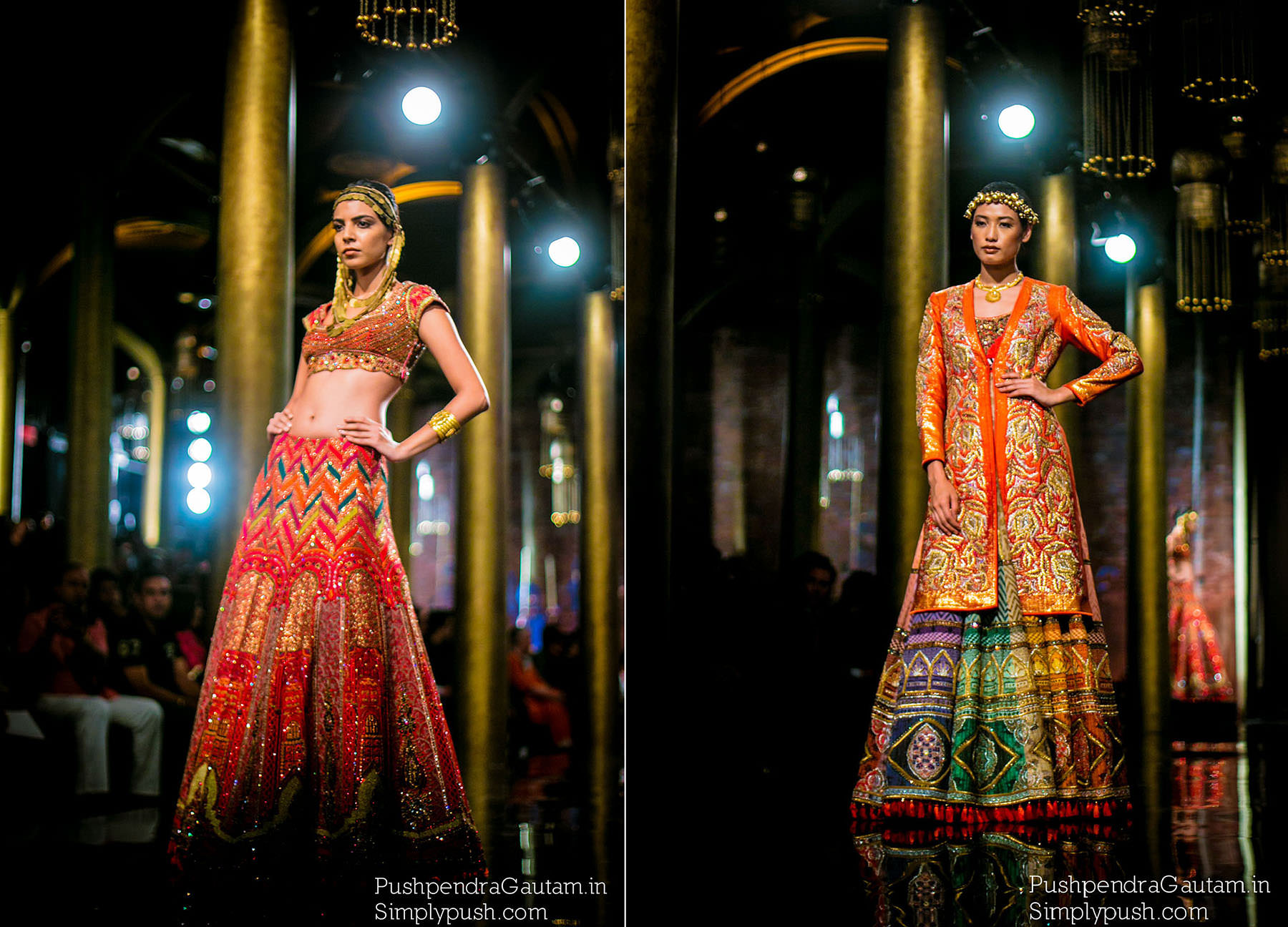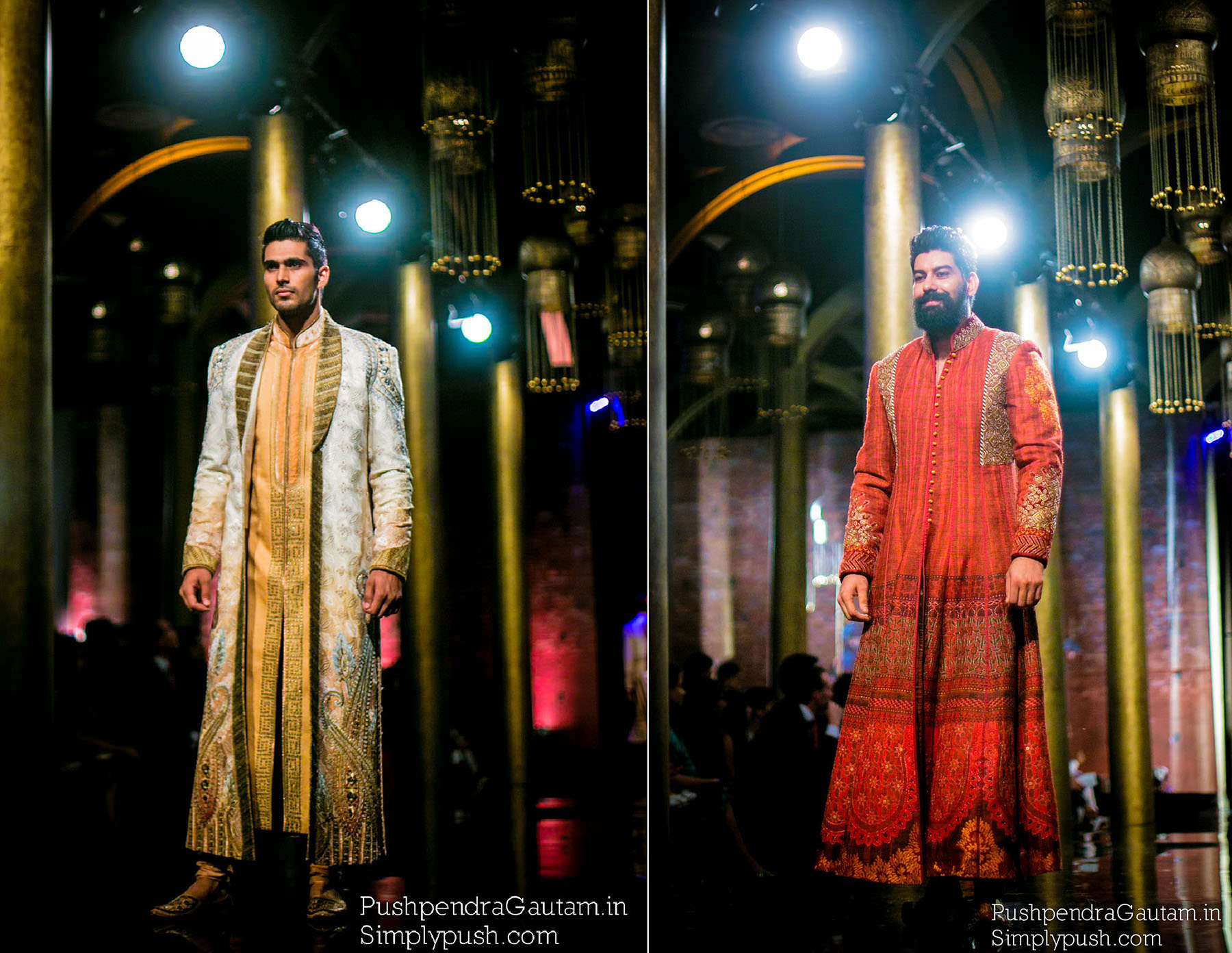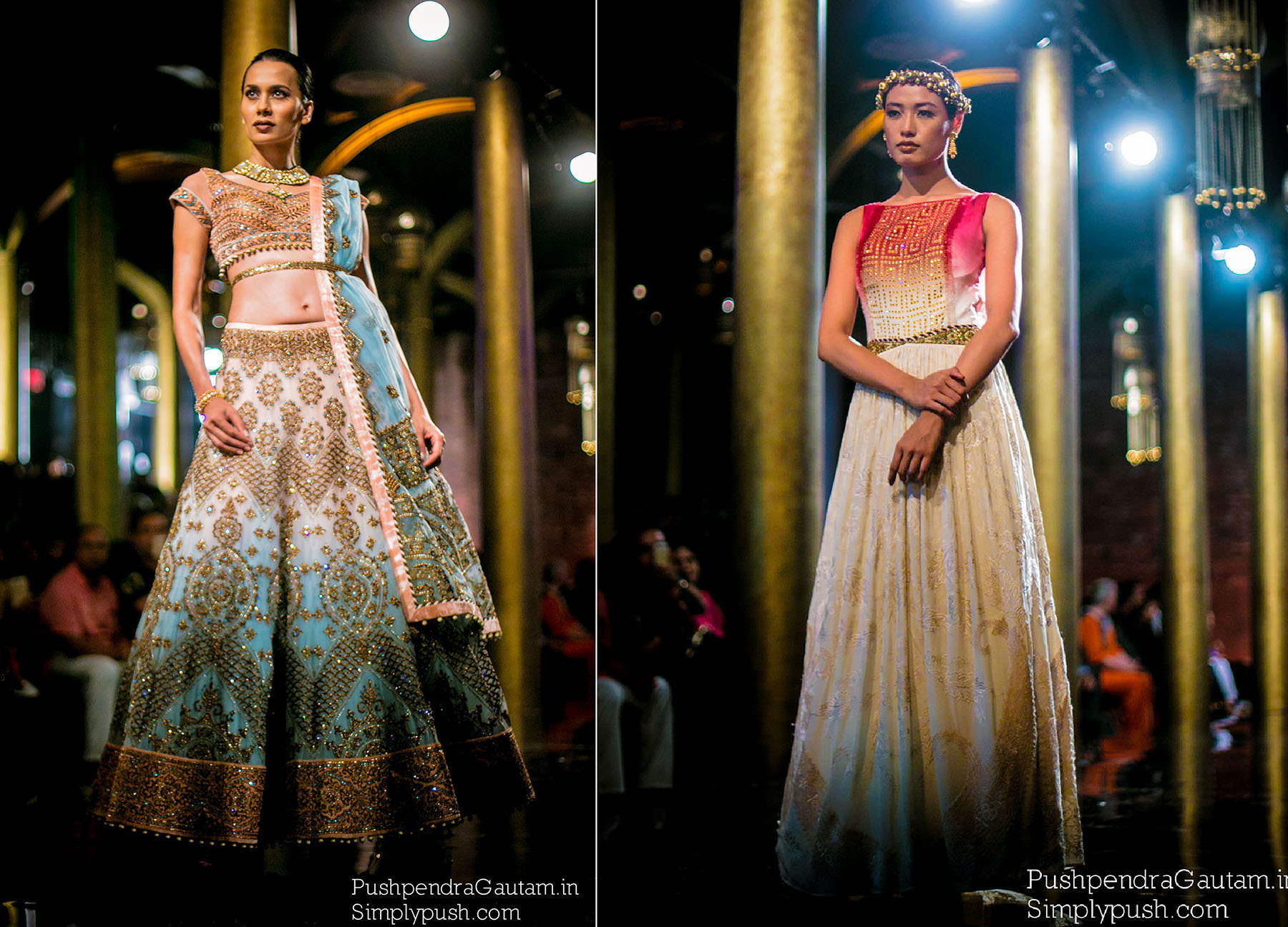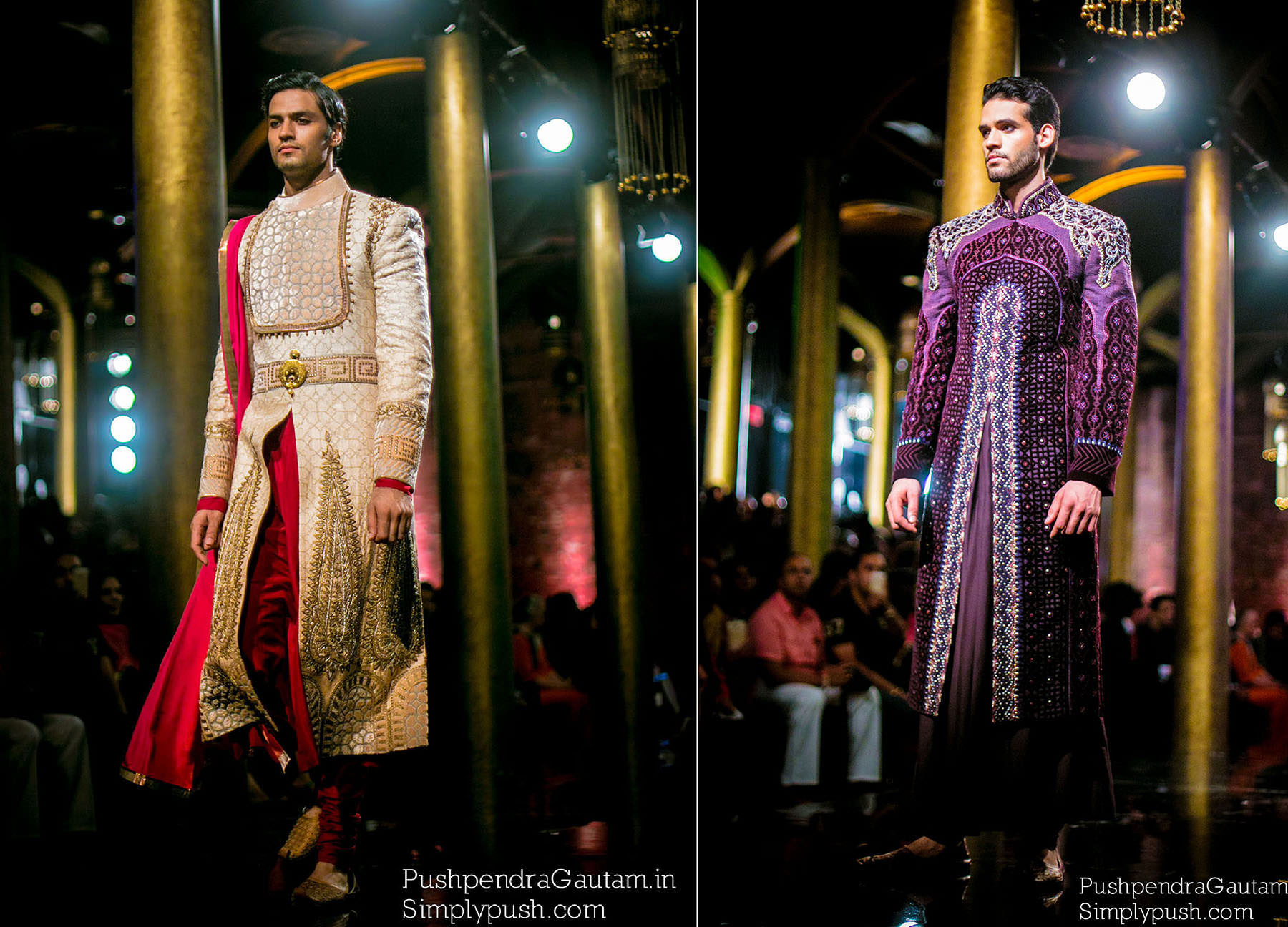 The setting should come as no surprise. JJ Valaya, who has designed Indian wedding wear since 1992, accepts the titles of 'czar' and 'maharaja' of bridal couture the media bestows on him.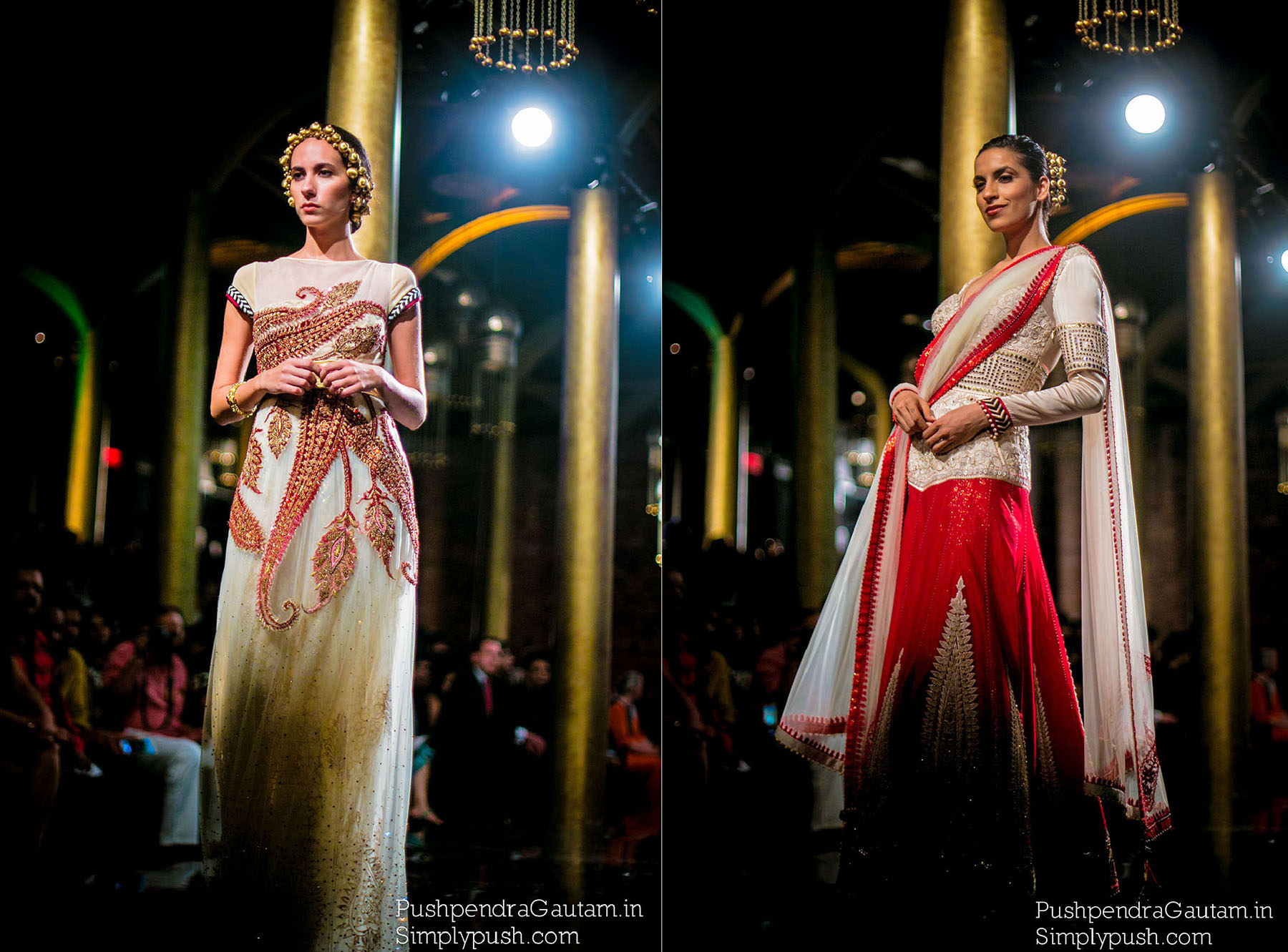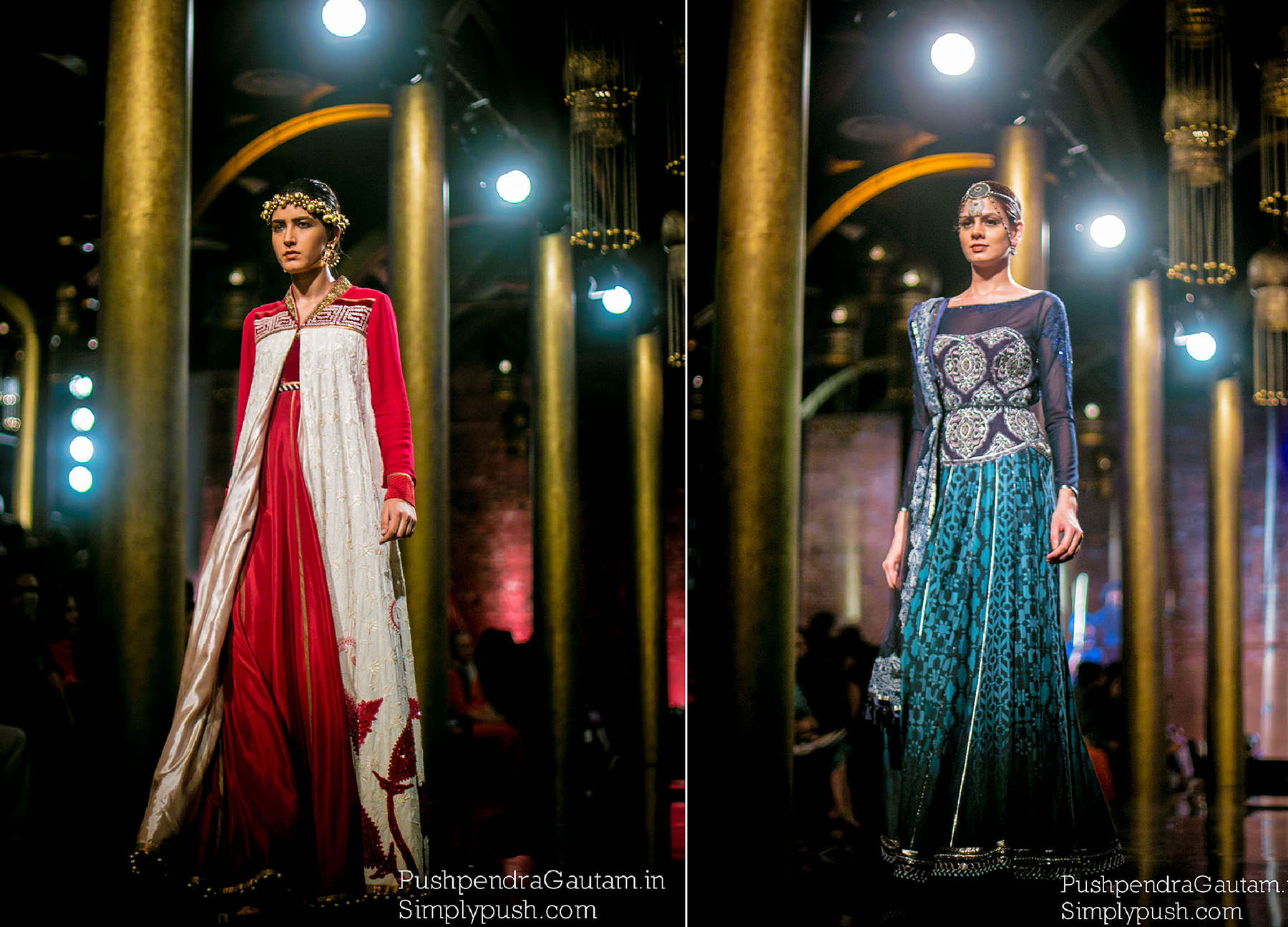 Using cutting edge techniques such as digital printing, appliqué and laser burning, Valaya perfectly blended the past with contemporary chic.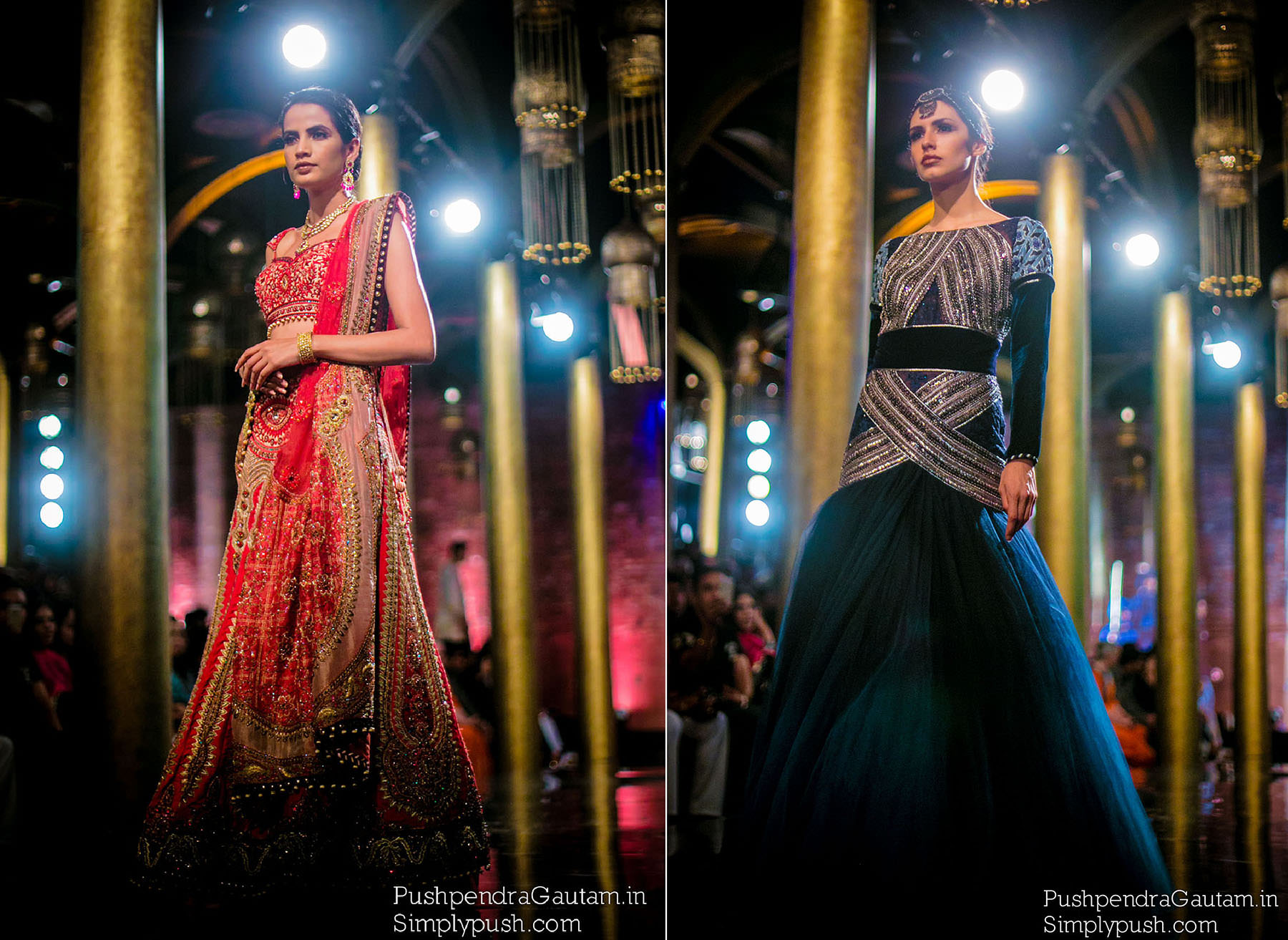 His crisp signature crepes, dupion, georgettes and fine velvets embellished in antique,metallic and neutral tones were showcased in an intriguing fashion medley.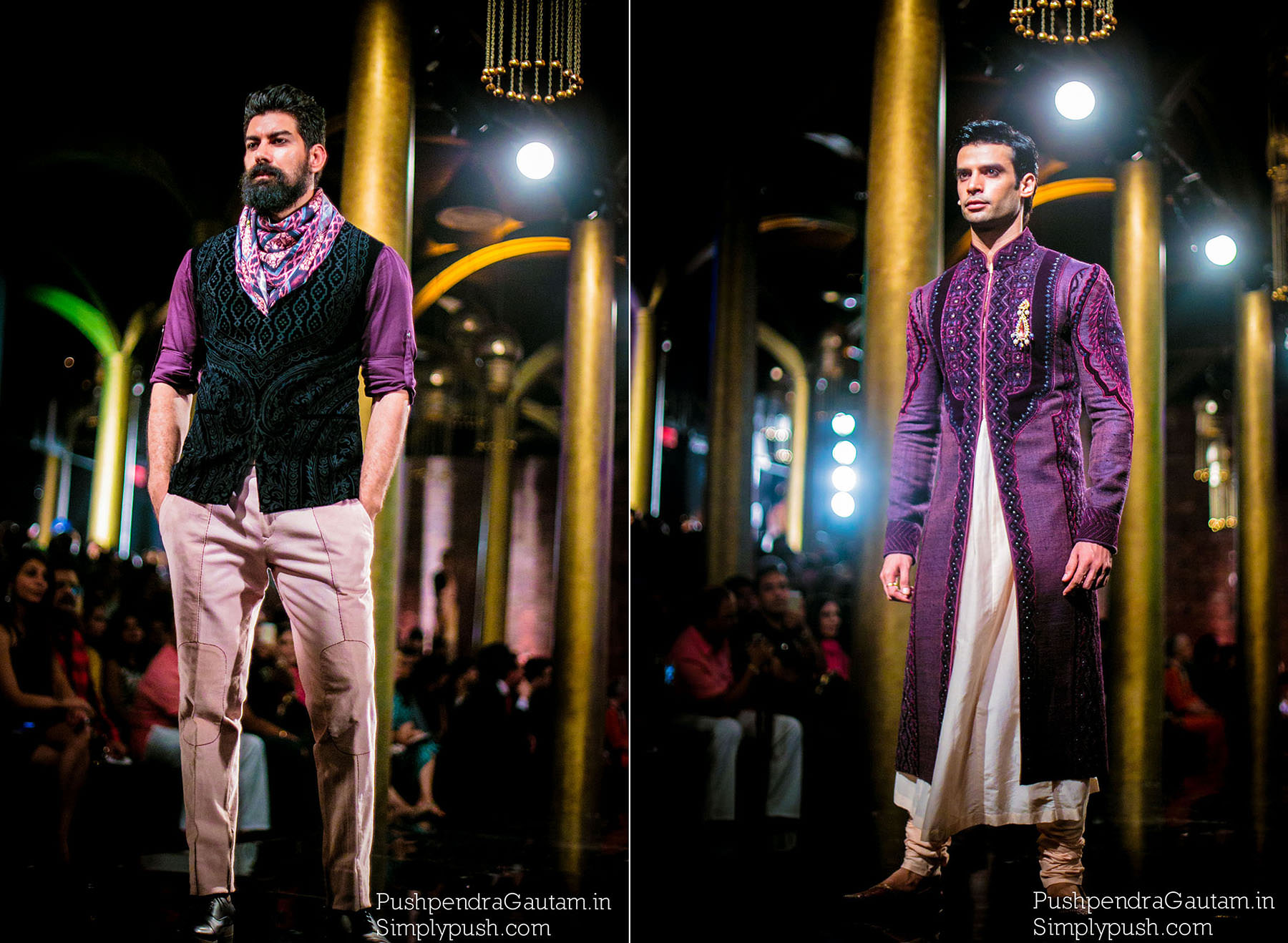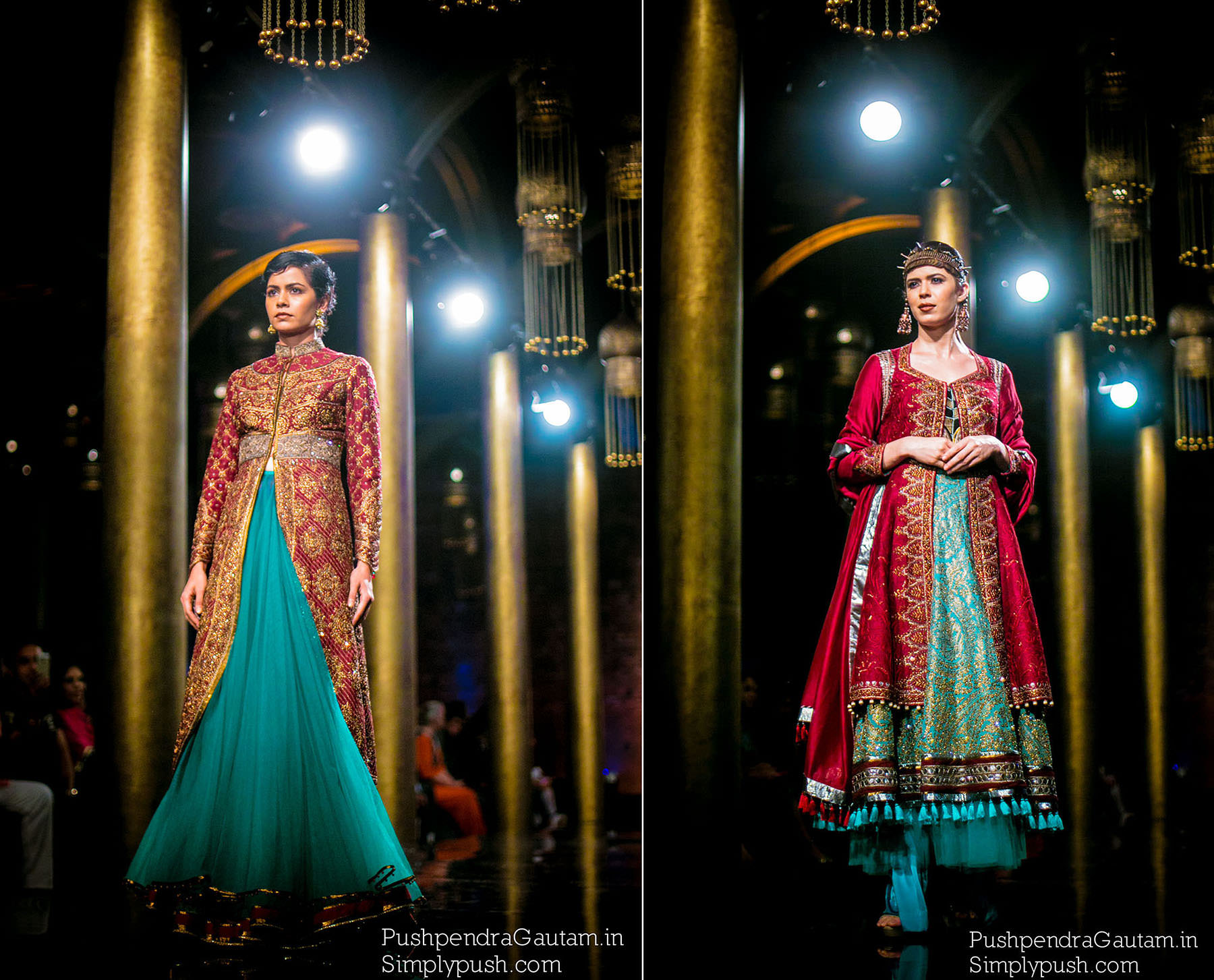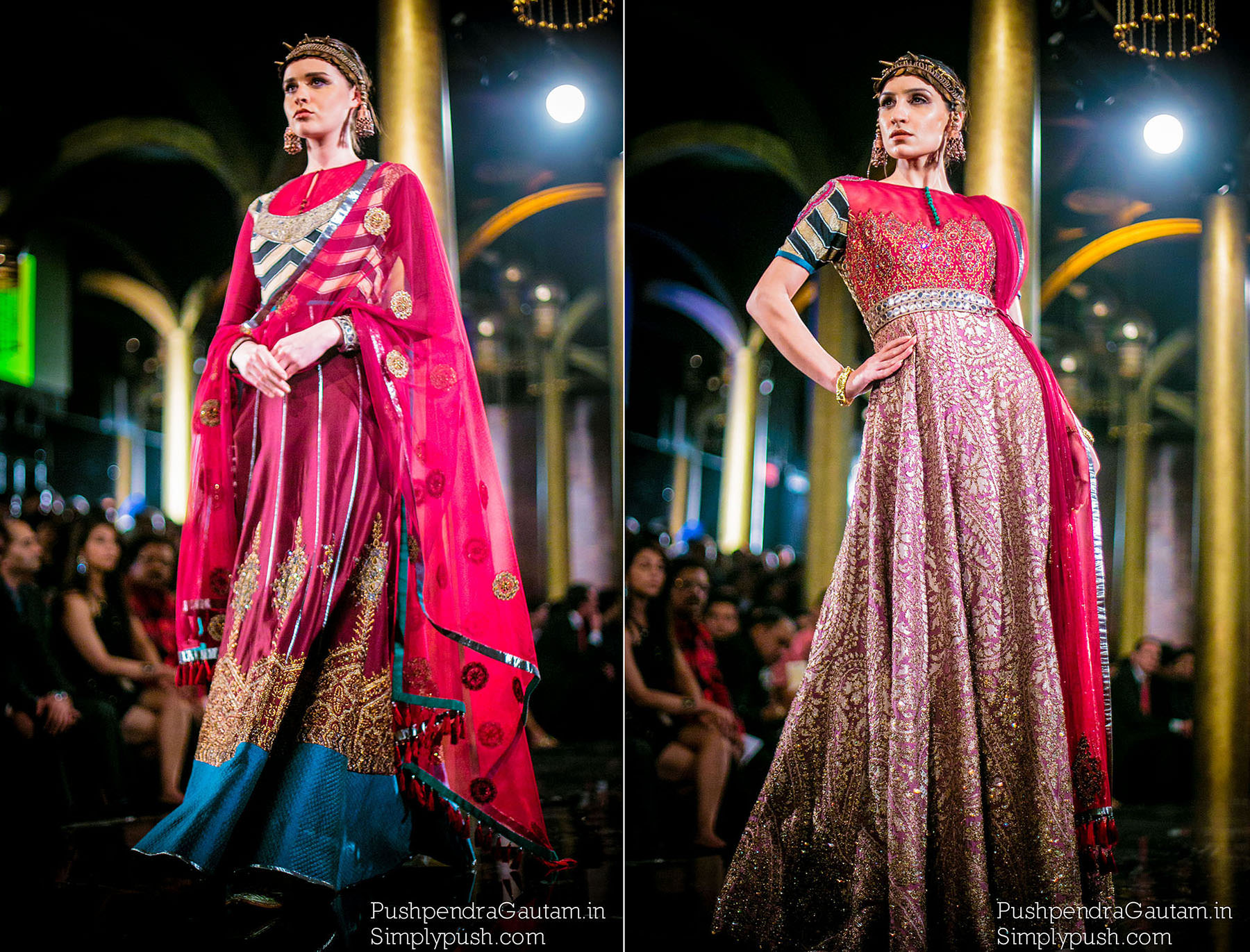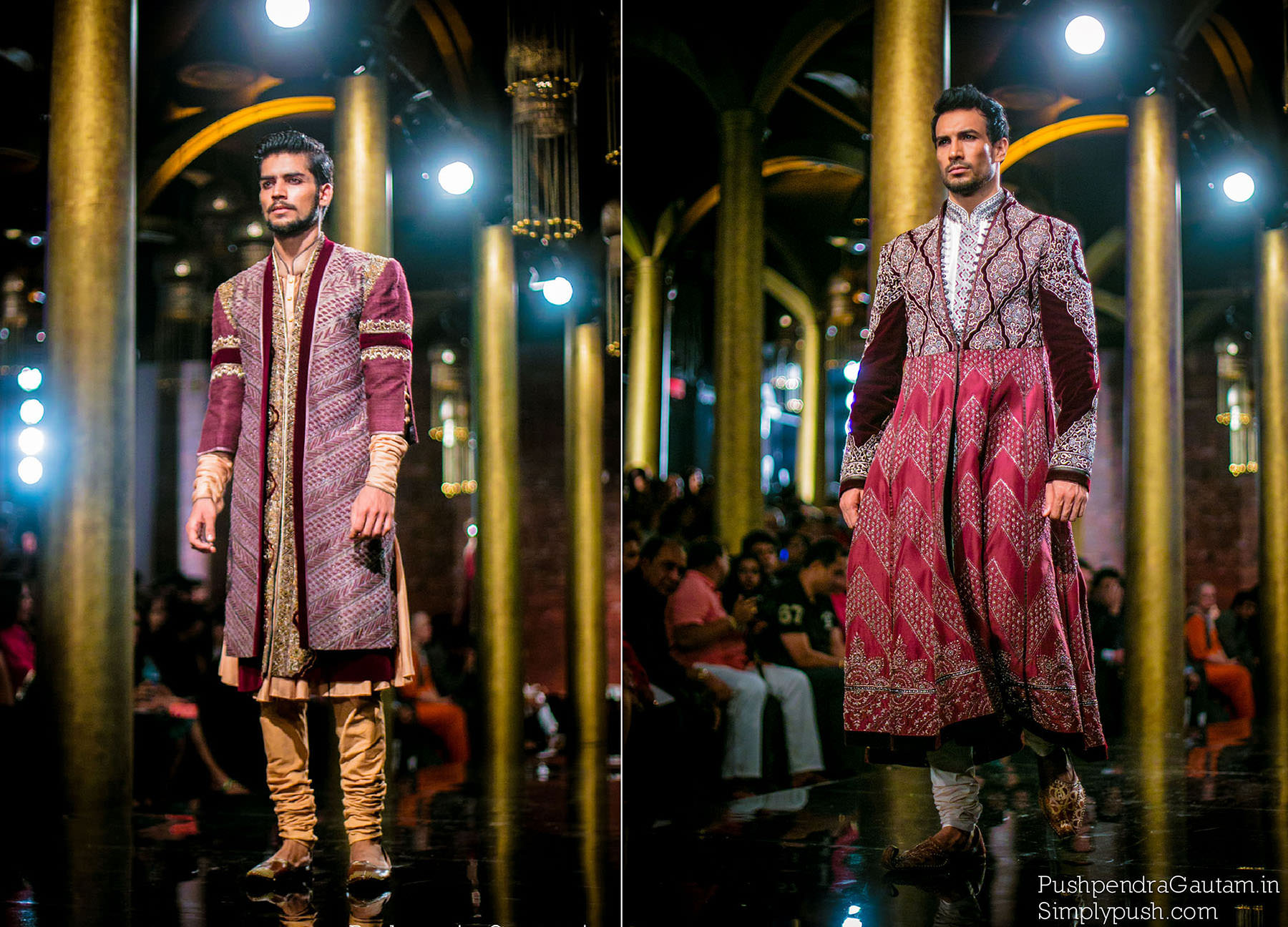 >b>Shraddha Kapoor closed the show in a multi-coloured yellow printed sari with a matching gilded jacket as a nautch girl, highlighting the sensuality and artistic skills of these trained performers.