THE LEGEND OF GHOST OF GHATA LOOPS
I t is said - No one stops unnecessarily on the Gata Loops. Gata Loops is a name that is almost unknown to everyone except for a few people who either have traveled on the Manali Leh highway or have been a resident of any nearby village. Twenty one hairpin bends up a mountain on the Himachal Pradesh-J&K border make for a good panoramic shot and takes you to the top of the 3rd high altitude pass on this highway, Nakeela.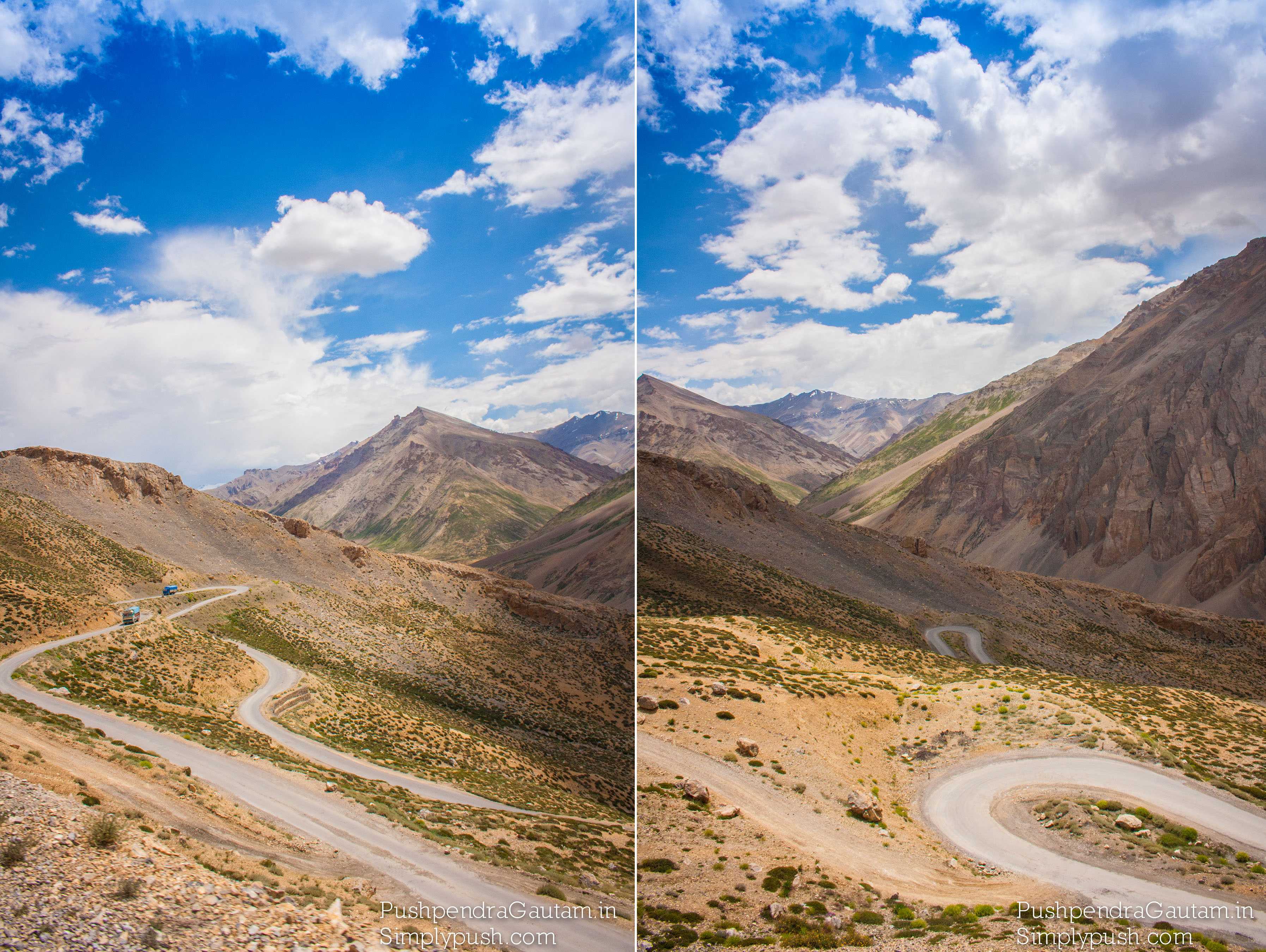 Loops at Manali-Leh highway
---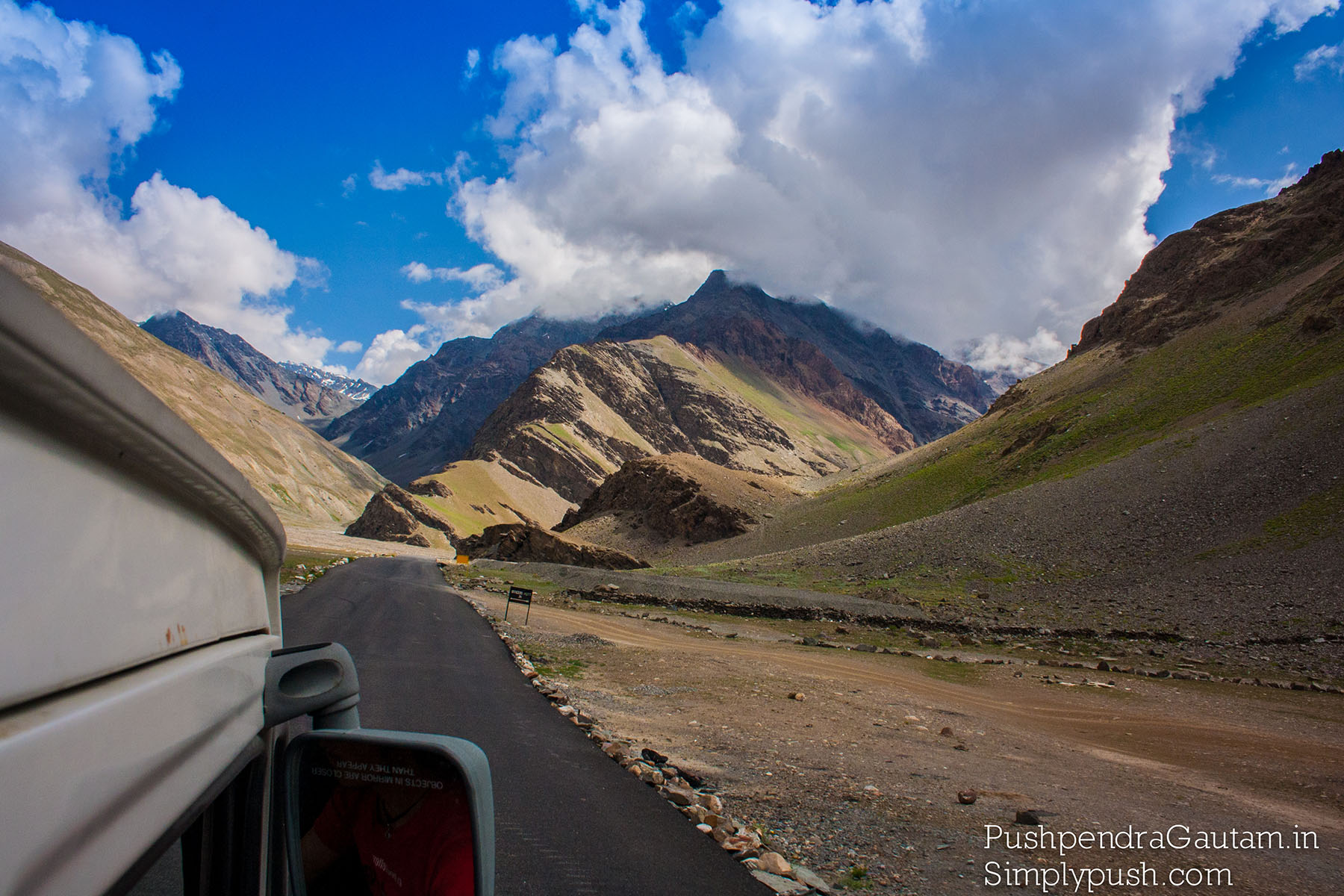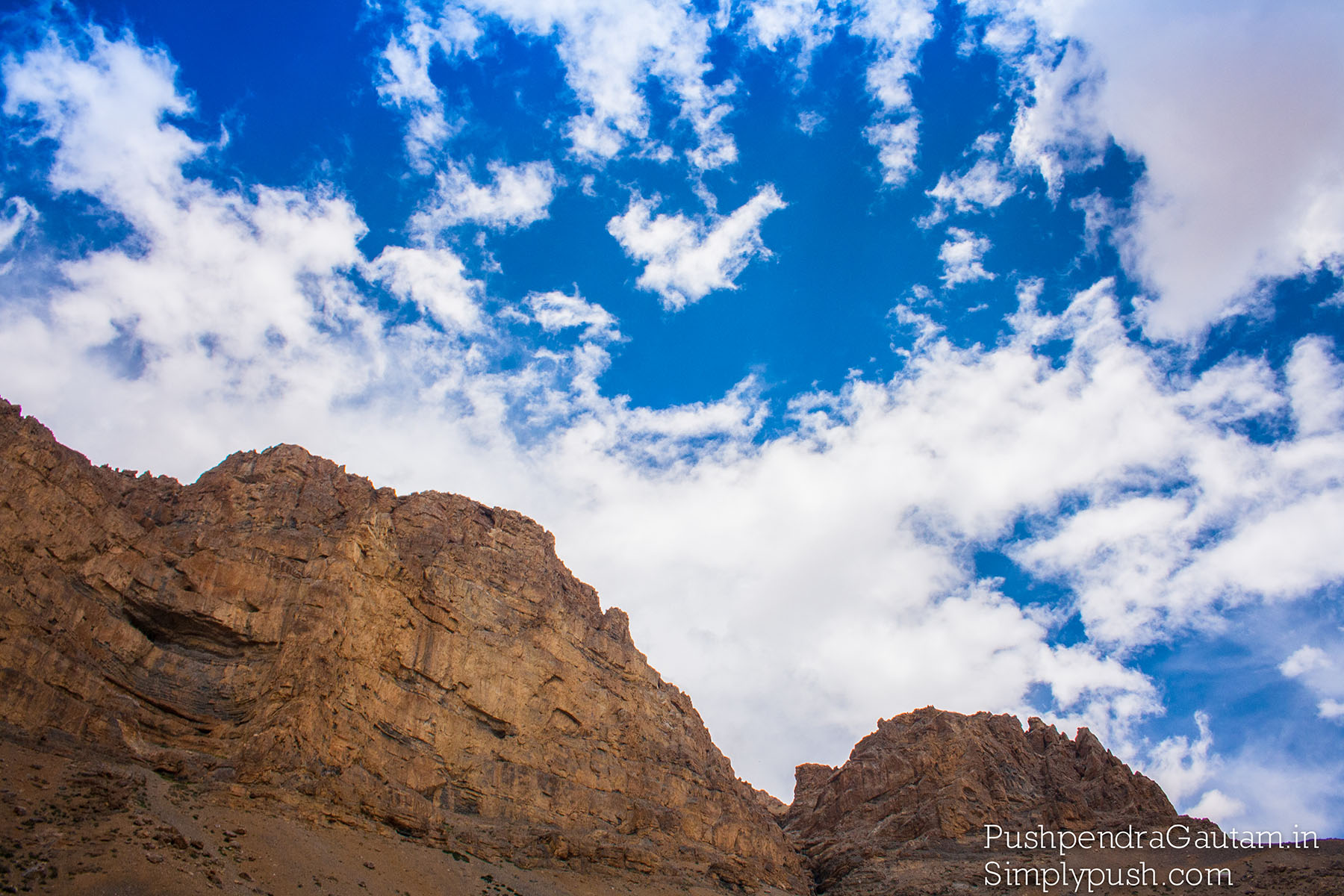 ---
As per legends- several years ago , during late october a truck with its two travelers, the driver and a cleaner, crossed Rohtang and moved on its way towards Leh.
Since it was late October- It had already started to snow at a few places and the driver was warned but he had a time limit to reach Leh; which meant that it was too late for him to turn back. It was the last truck to cross Rohtang as it snowed heavily the very same evening at the top and the pass closed. Kunzum Pass was already closed weeks ago and there were no vehicles coming from Kaza as well which means that it was the last truck plying on Manali Leh highway.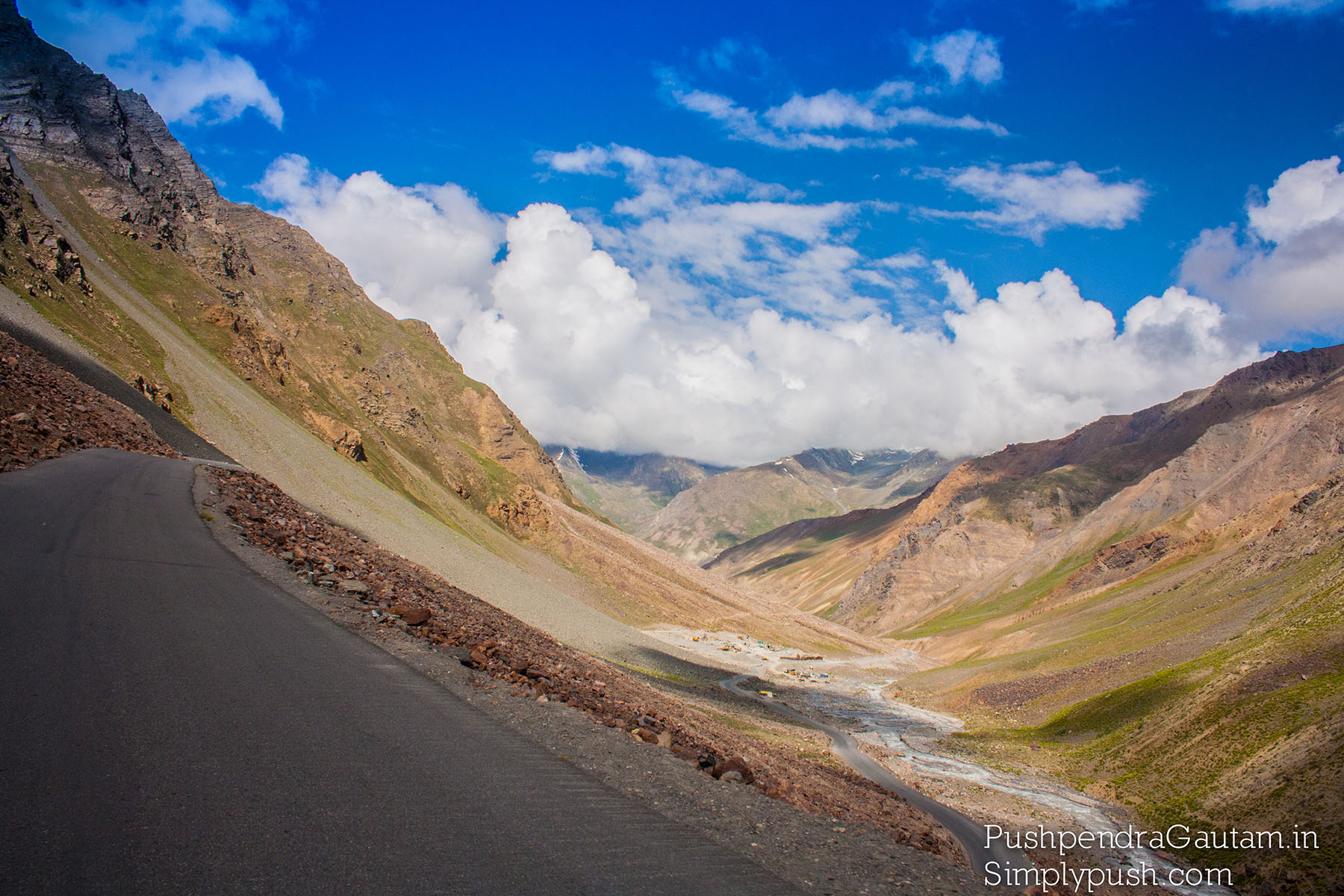 ---
The truck was loaded and it broke down and came to complete halt.Since it was probably the last truck on the route with no help passing by the driver decided to walk to a nearby village and get some help asking the cleaner to be in the truck.
After several days when the weather was cleared the driver returned with help only to found that the cleaner had died in freezing temperature, in poor health, with no water and nothing to eat.
It is said that the body of the cleaner was buried at Gata Loops by the villagers, right at the spot where he died.Next year when the highway reopened, people started noticing a person would waive at the passing vehicles to stop and begged them for water. The ones who did and offered the beggar some water saw the bottles drop right through his hands.
This got people terrified. In order to pacify the ghost; the locals set up a small temple at the spot where he was buried and made offerings of water.
You will find a small enclosed cave like thing between the bottles, made by putting bricks together. Due to the legend of the ghost of Gata loops people still stop and make offerings of water.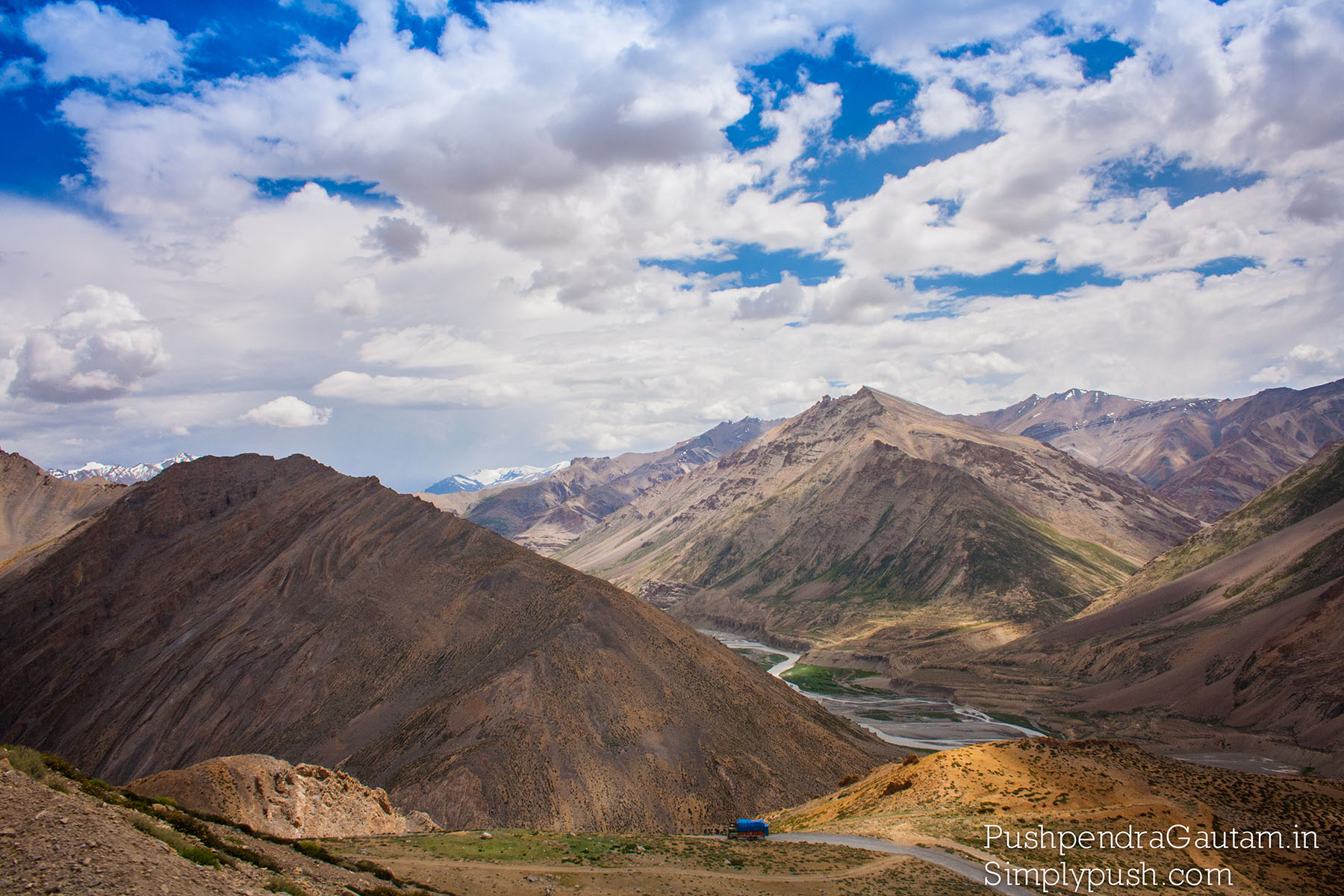 Truck on Leh-Manali route, Leh-Ladakh
---
So have you been on Manali-Leh Highway ?
And tell me more about your experiences in the comments below !
---
For more travel inspiration, join my journey on Facebook,Instagram and Twitter. and subscribe to my Newsletter .
---
Also see : How to plan a trip to Leh-Ladakh
Also see : How to Plan a Trip to Spiti Valley
Share the wanderlust