Sri Harmandir Sahib/ Golden Temple - Amritsar- Punjab
SSri Harmandir Sahib/ Sri Darbar Sahib/ Golden Temple is the holiest Gurdwara of Sikhism, located in the city of Amritsar, Punjab, India.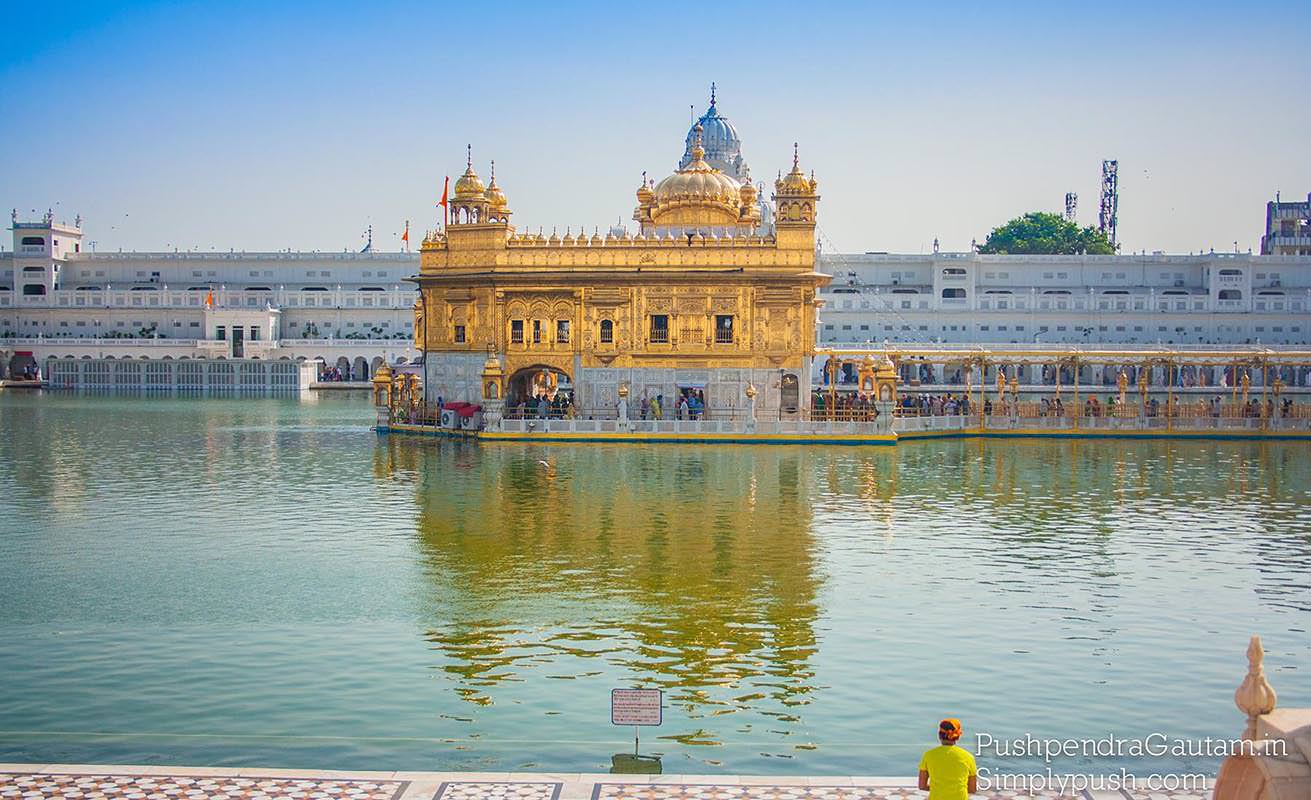 Amritsar (means - the tank of nectar of immortality) was founded in 1577 by the fourth Sikh guru, Guru Ram Das. The fifth Sikh Guru, Guru Arjan, designed the Harmandir Sahib to be built in the centre of this holy tank, and upon its construction, installed the Adi Granth, the holy scripture of Sikhism, inside the Harmandir Sahib.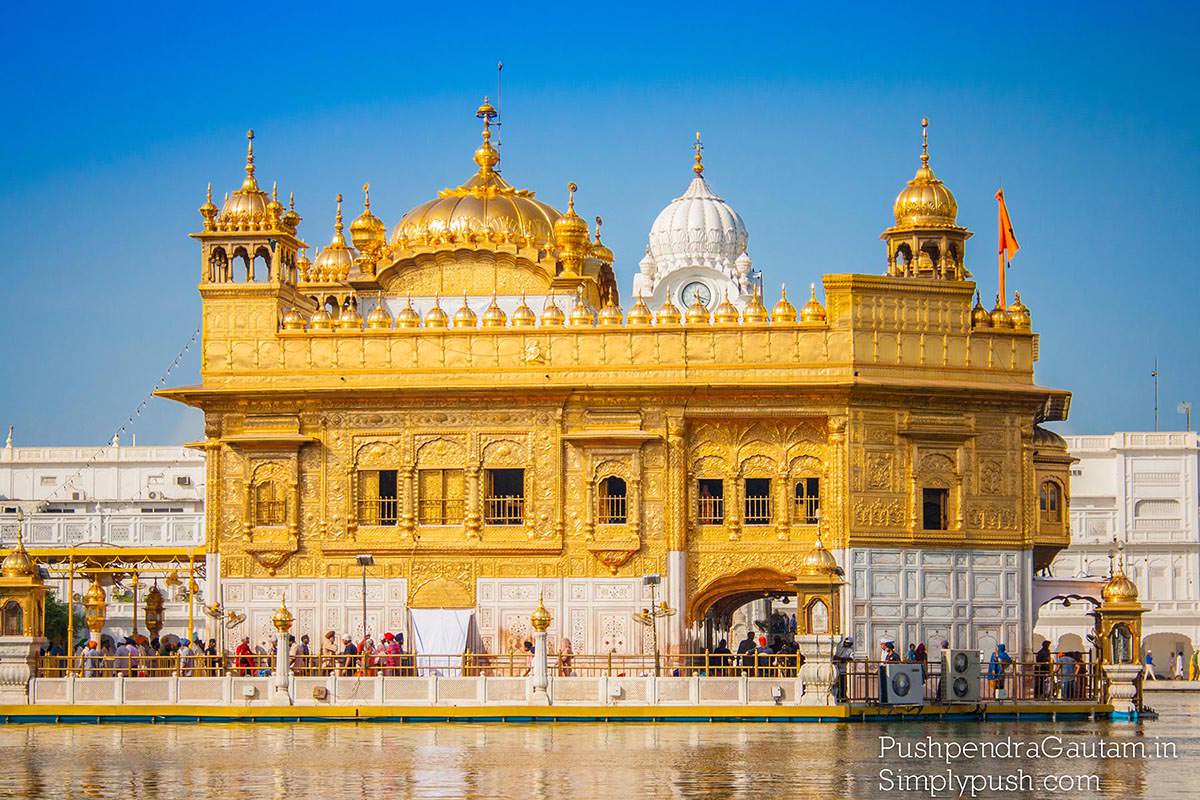 The temple is surrounded by a small man-made lake which has a lot of fish in it.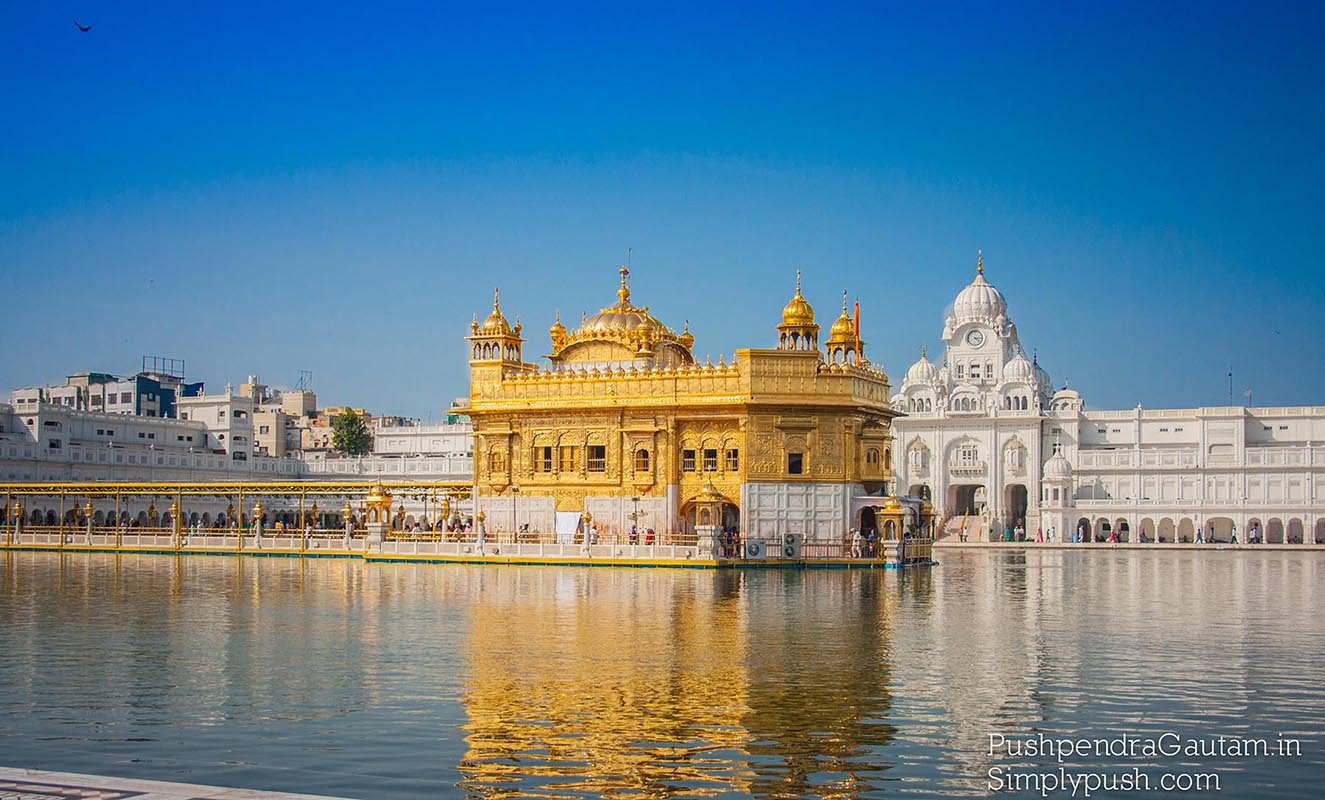 Accordingly, as a gesture of this non-sectarian universalness of Sikhism, Guru Arjan had specially invited Muslim Sufi saint, Hazrat Mian Mir to lay the foundation stone of the Harmandir Sahib. The four entrances (representing the four directions) to get into the Harmandir Sahib also symbolise the openness of the Sikhs towards all people and religions.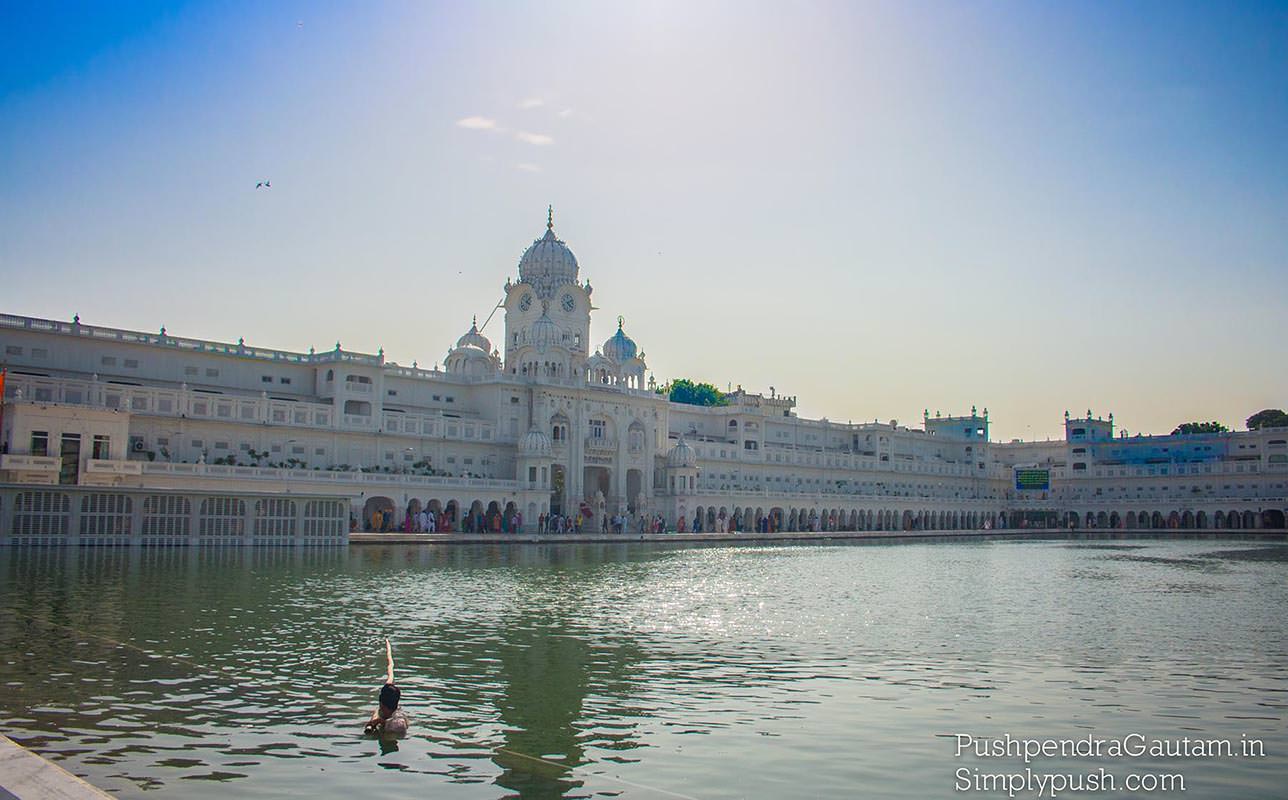 The Golden Temple stands in all its glory in the middle of a holy tank called the Amrit Sarovar, which is a man made tank. Pilgrims who visit the shrine usually take a dip in the sarovar, which is believed to bear special healing powers.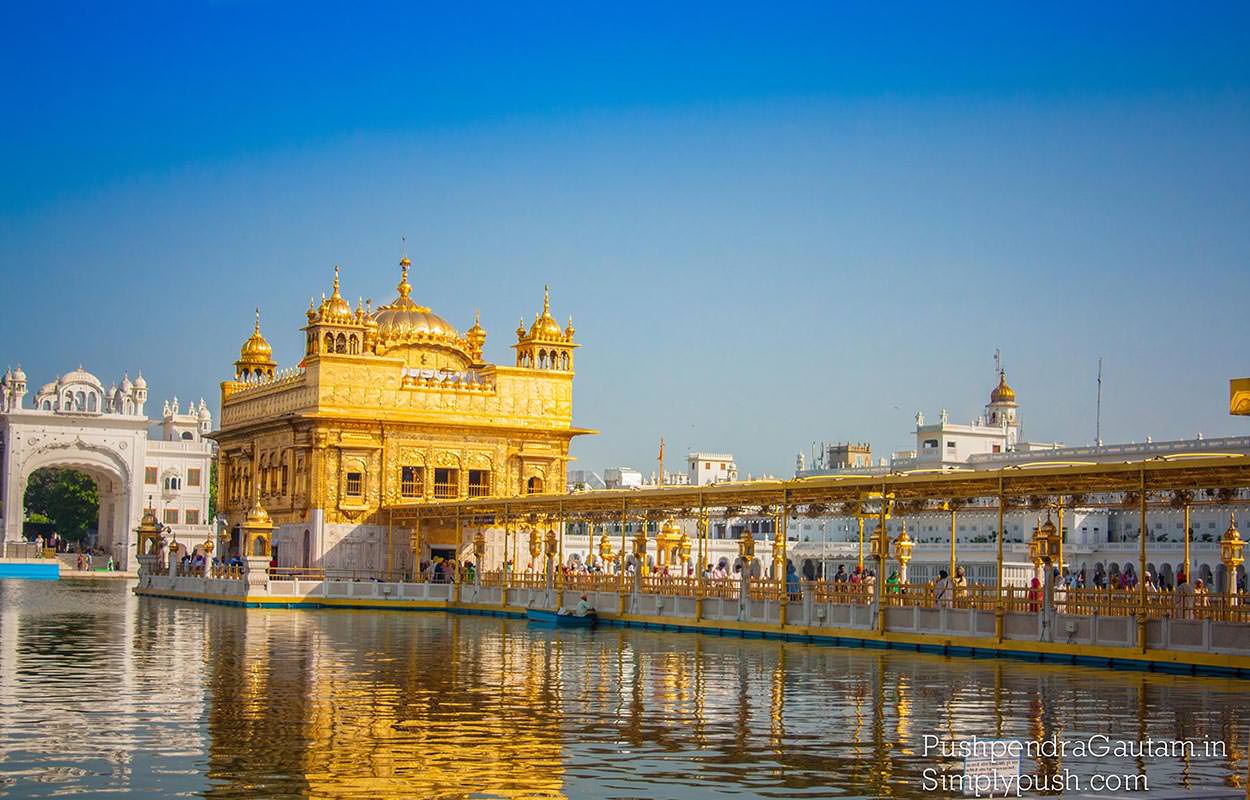 Structurally, the temple is located on a level below the ground level as it signifies that one must be humble and go down to reach the temple of God. This design is quite opposite to that of the Hindu temples, most of which are built at an elevated level.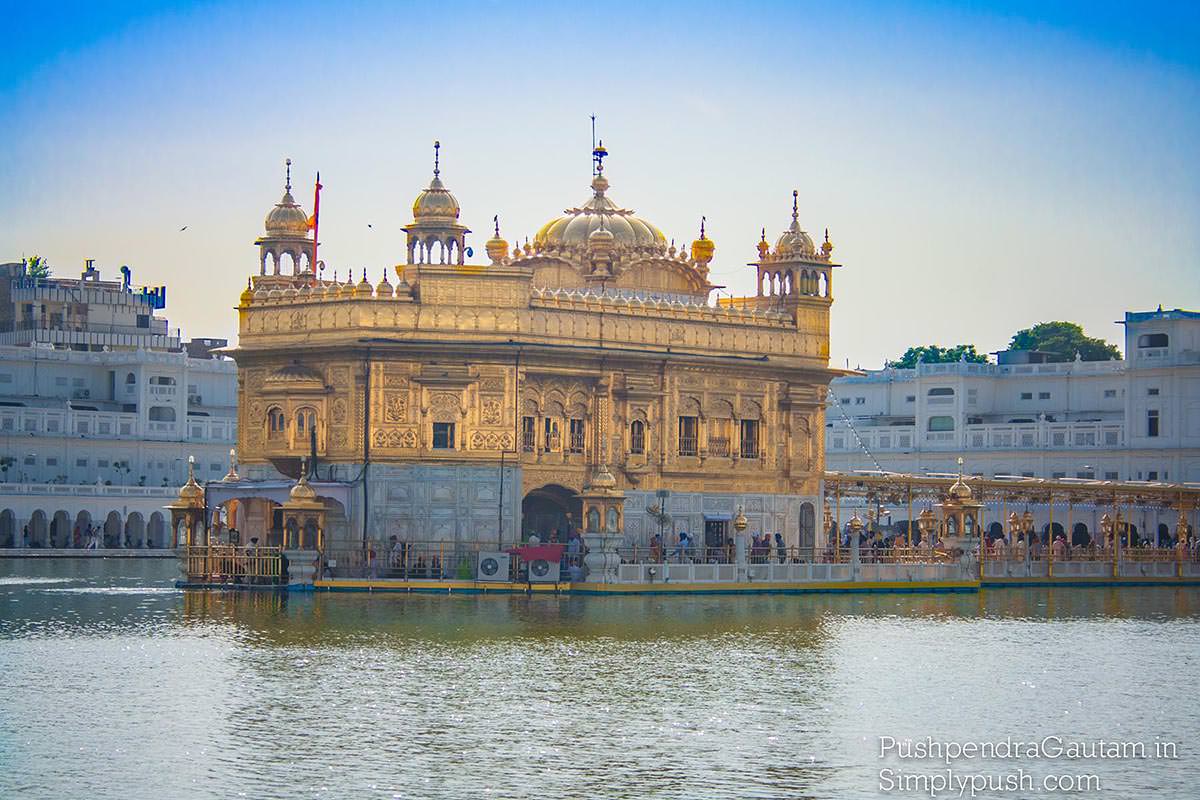 The Golden Temple has been a monument of worldwide fame on account of organizing the largest langar sewa in the world, where more than 35000 people are fed on a daily basis.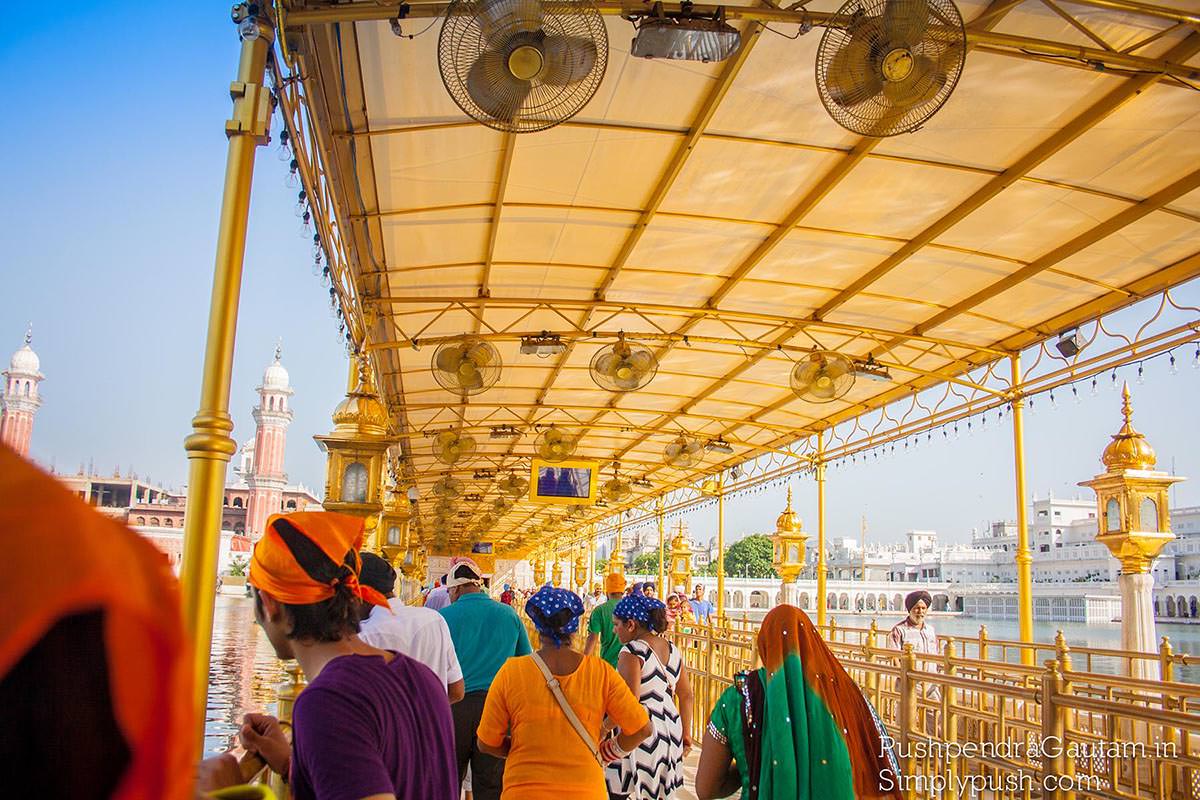 Initially Temple built without any Gold Coating. Maharaja Ranjit Singh, the leader of Punjab renovated the temple in the earlier 19th Century and made into what is look currently.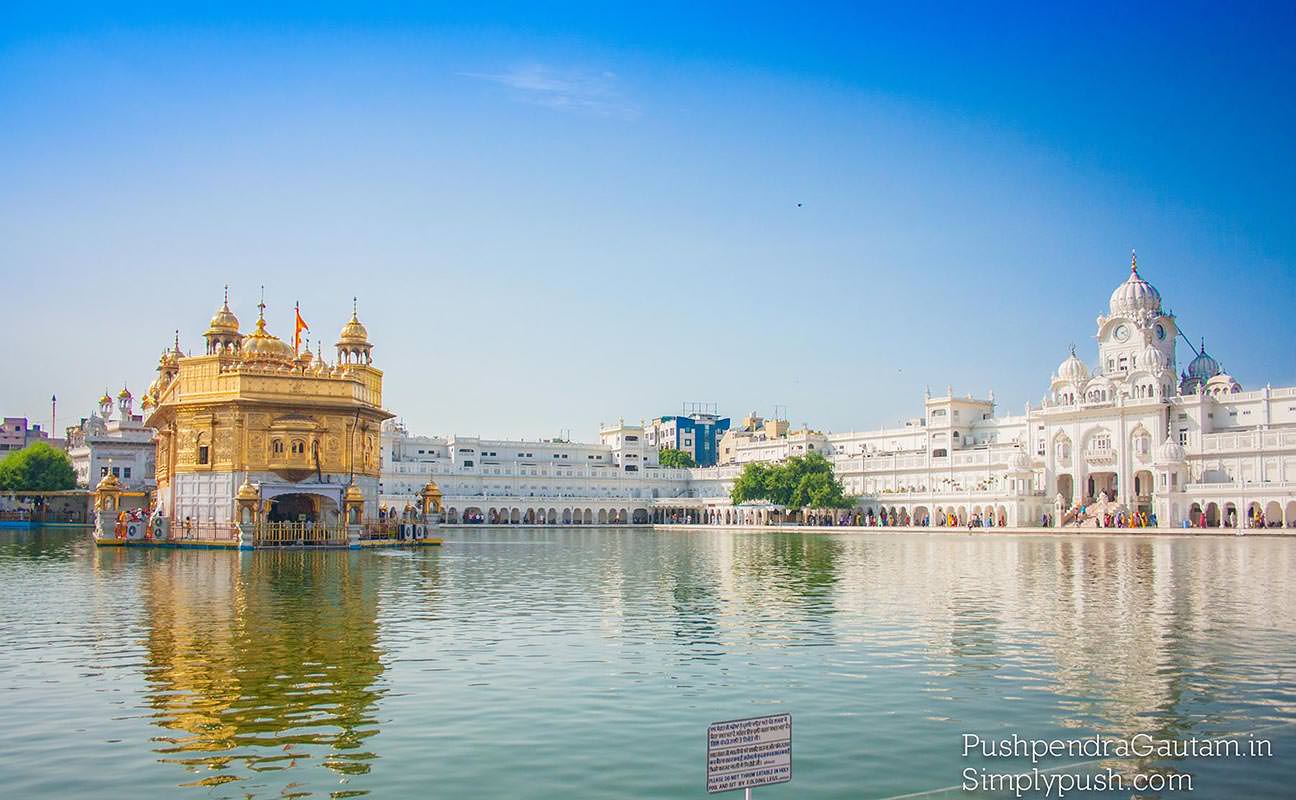 Temple is made up with pure white marble and gets its current status with real Gold, That's why Temple is also known as Golden Temple.
Amrit Sarovar, which means 'The pool of nectar' is one of the main attractions of the Golden Temple. The pool is believed to have medicinal properties. Devotees wash their hands and feet, and sometimes take a dip in the pool before entering the temple.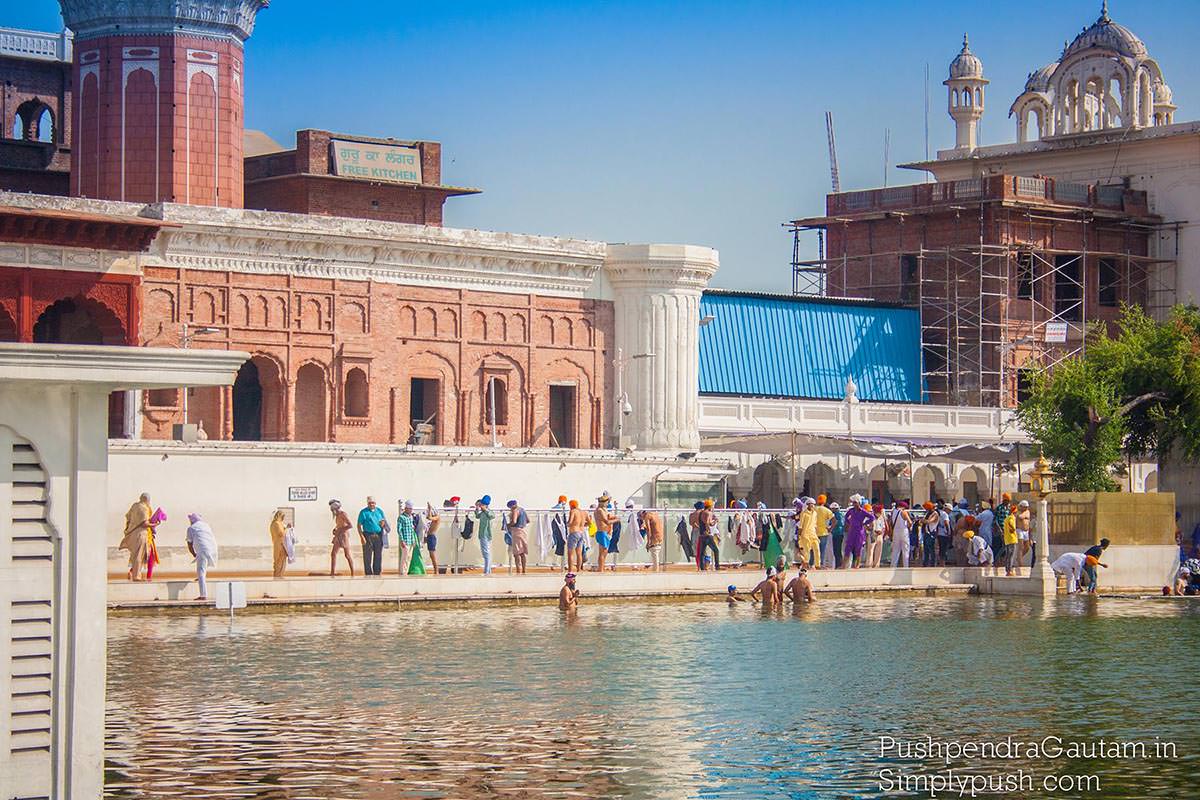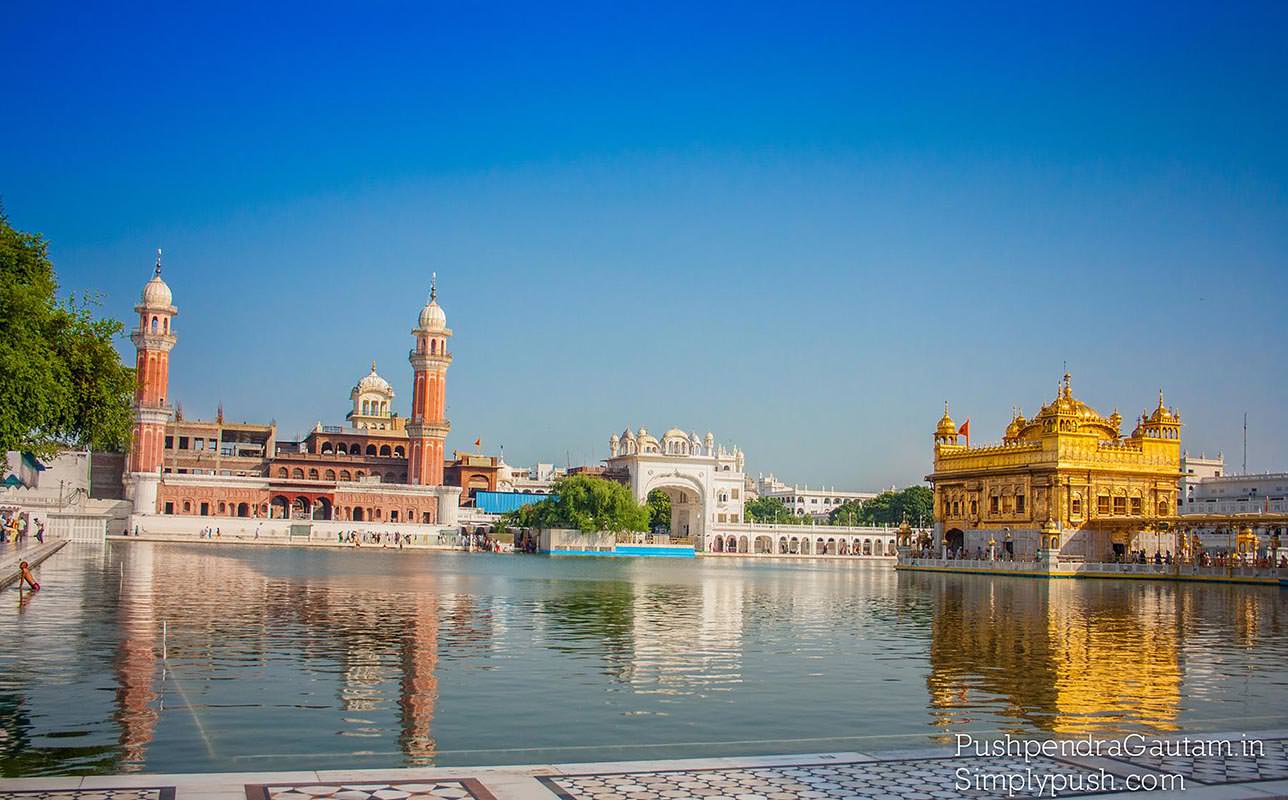 Hope everyone liked the post. Do leave your comments and feedbacks, would be happy to respond.
Go, conquer the world. Life is meant to be lived. And come back and tell the world your fabulous stories.