THANJAVUR BRIHADESHWARA TEMPLE – Big, Beautiful and Divine!
A Part of UNESCO world heritage list, Thanjavur or Tanjore's Brihadeshwara Temple is one of the best of Tamil Nadu's temple towns. Built by Raja Raja Chola I between 1003 and 1010 AD , the temple is dedicate to Lord Shiva and is also referred to "Dhakshina Meru of south"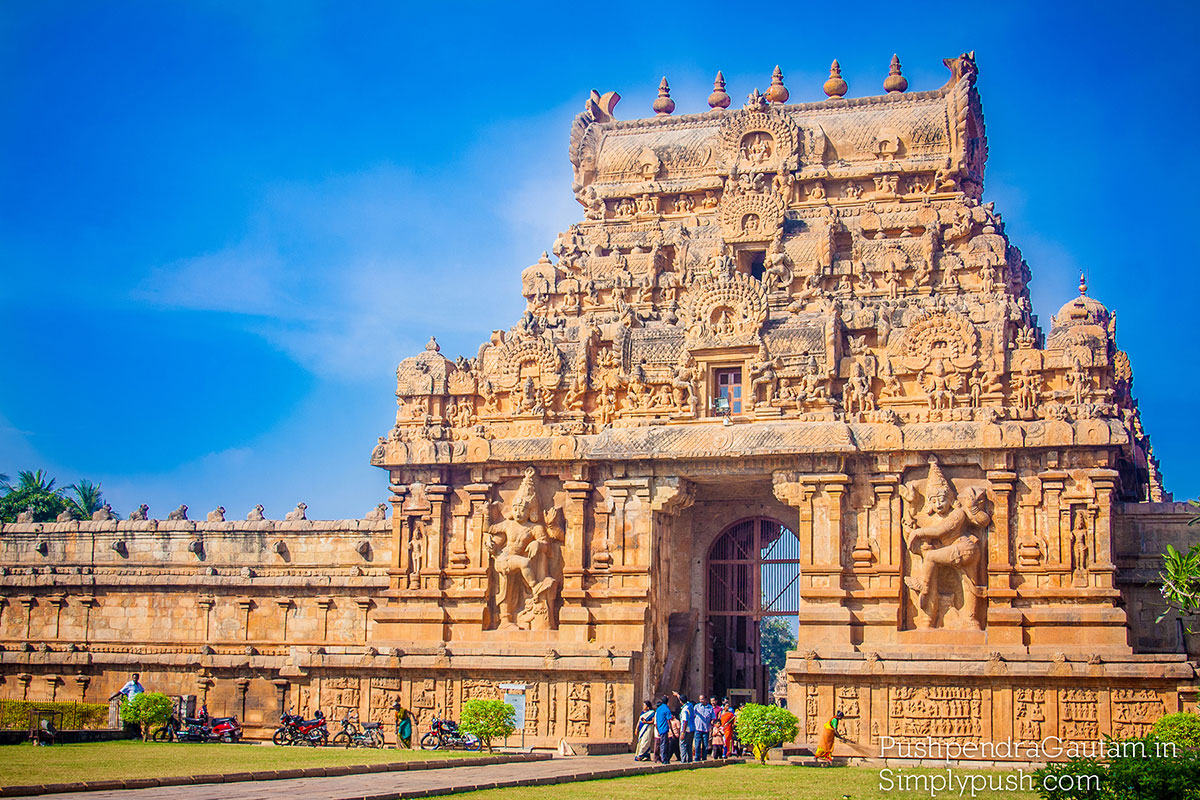 The mighty enterance at Brihadeshwara Temple, Tanjore
---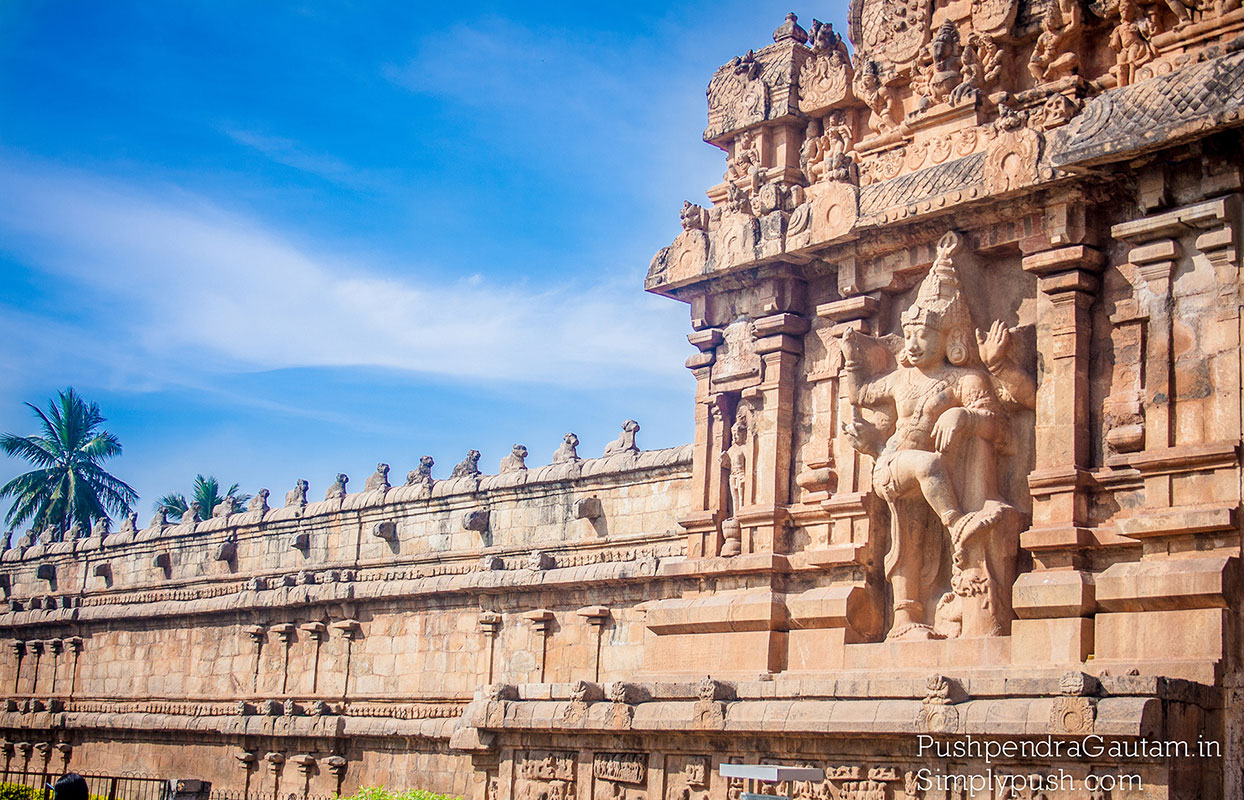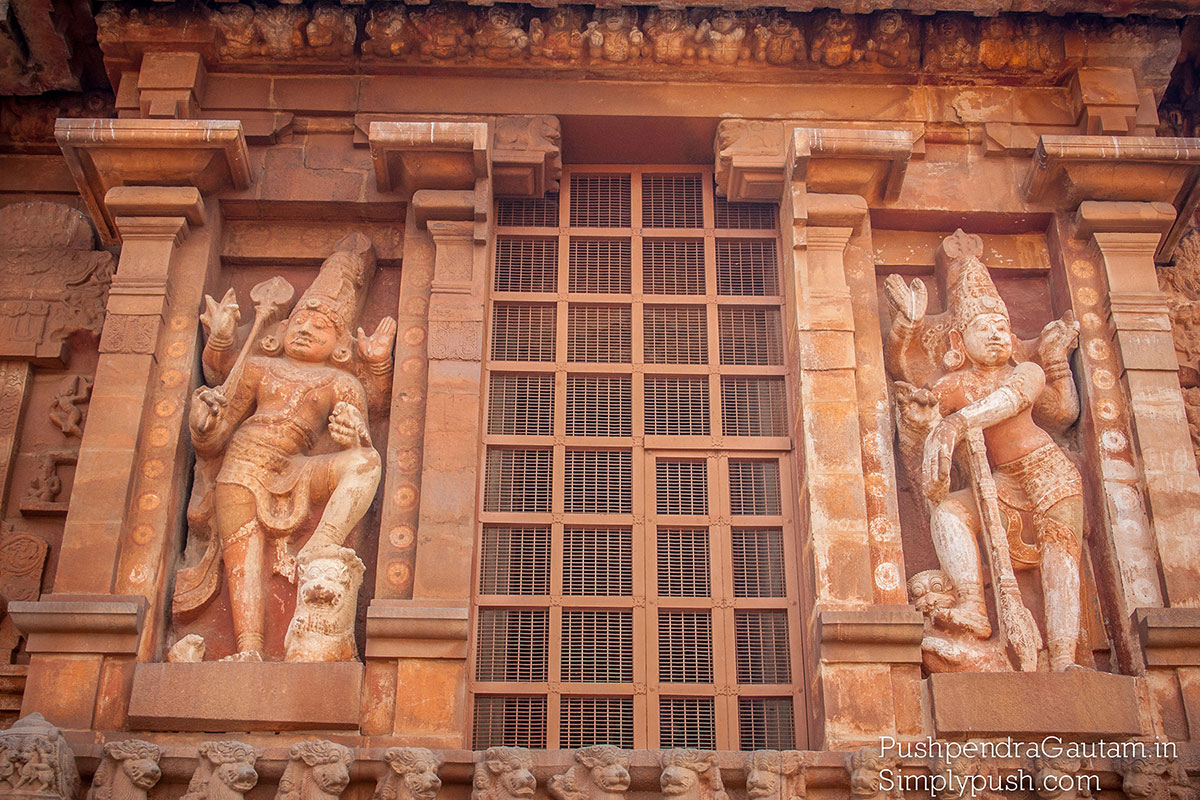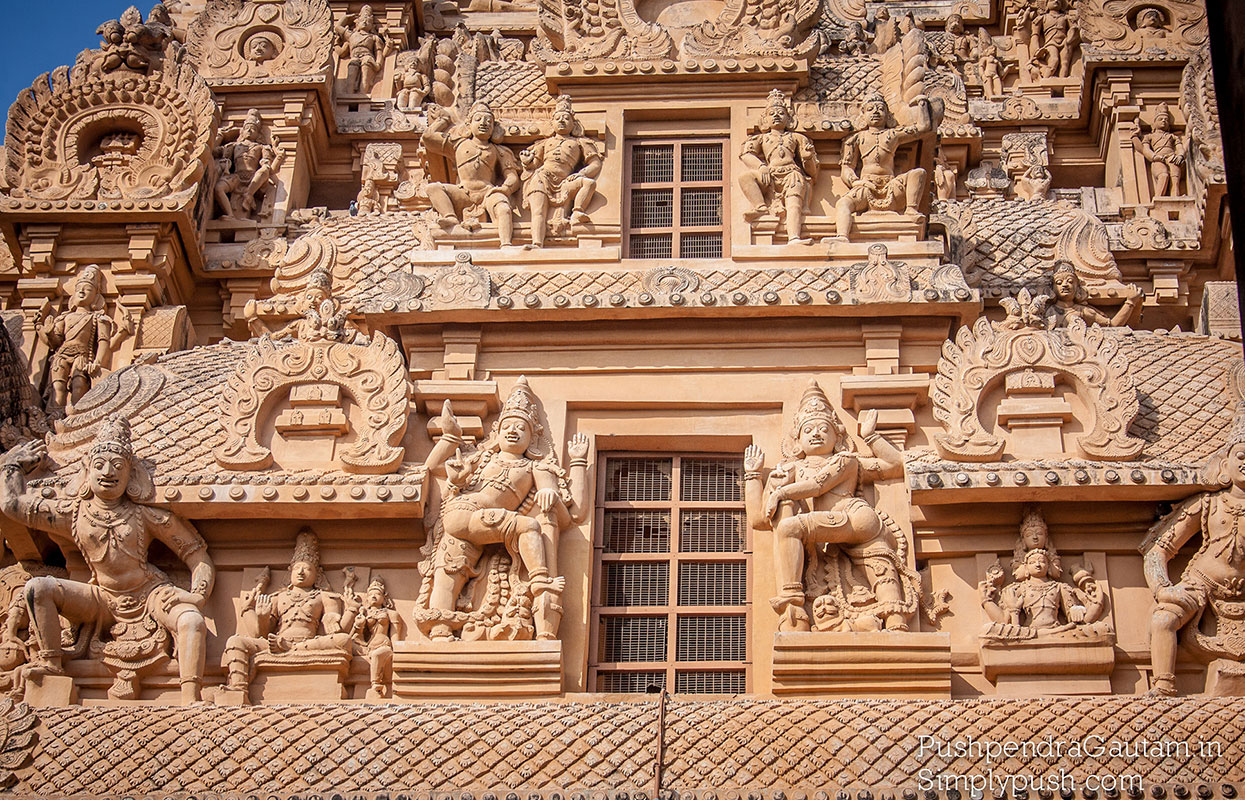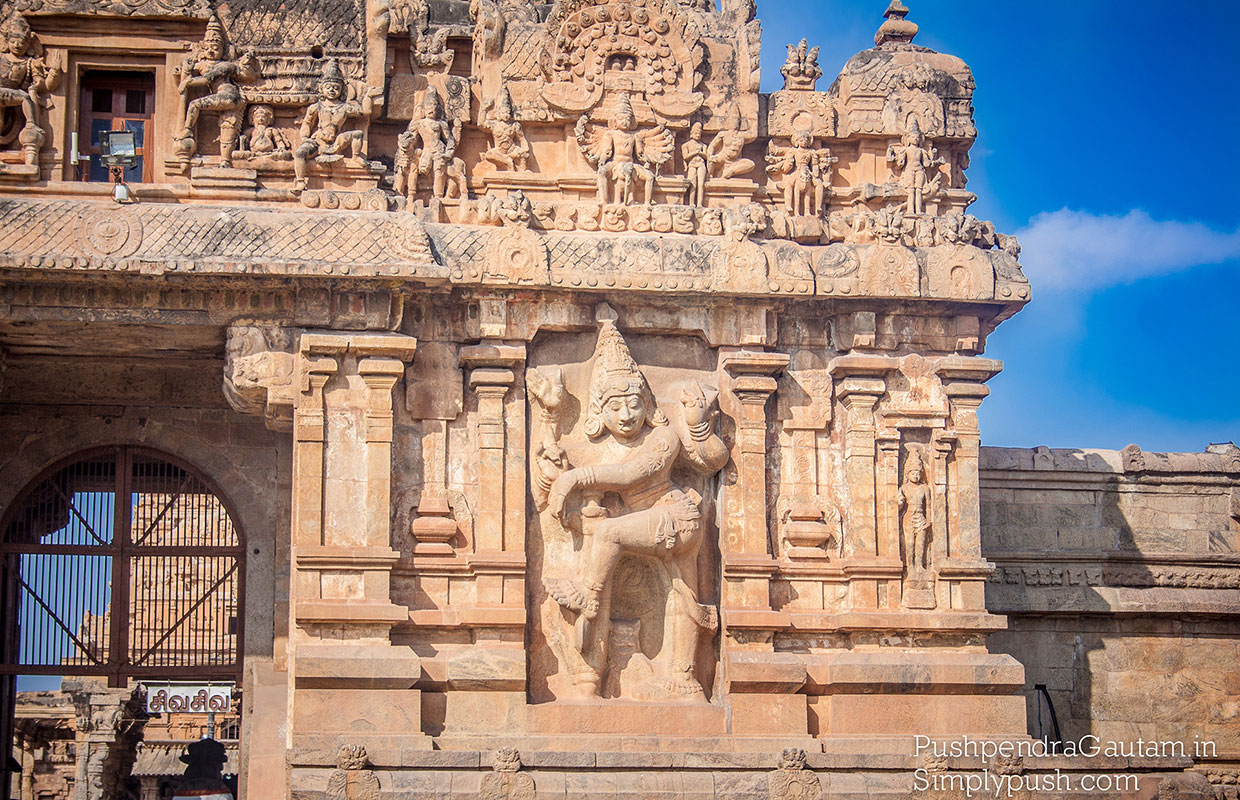 ---
This temple along with temples at Darasuram (check my previous post on Darasuram Temple ) and Gangai Konda Cholapuram (check my previous post on Gangai Konda Cholapuram Temple ) form the cluster of Chola temples which is now a UNESCO world heritage site.
The place can be very hot in summers hence best time is to visit just after monsoons or during the end phase of the monsoons.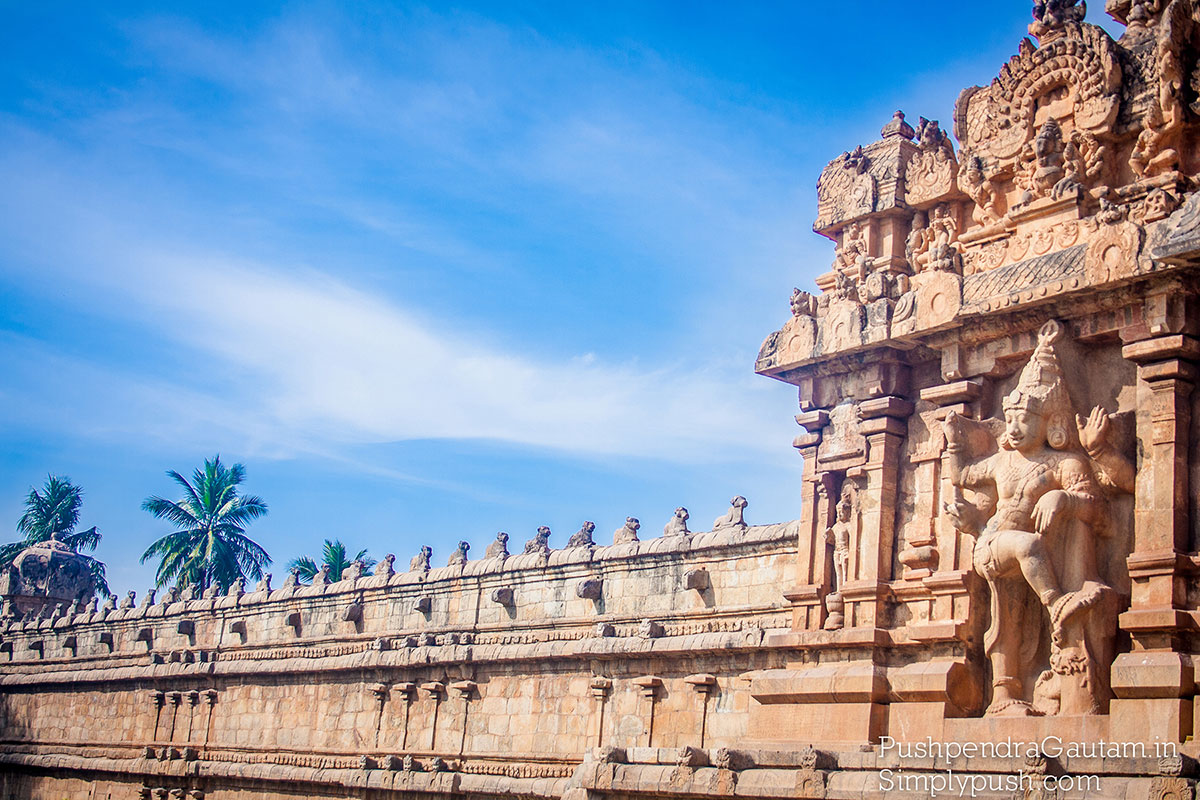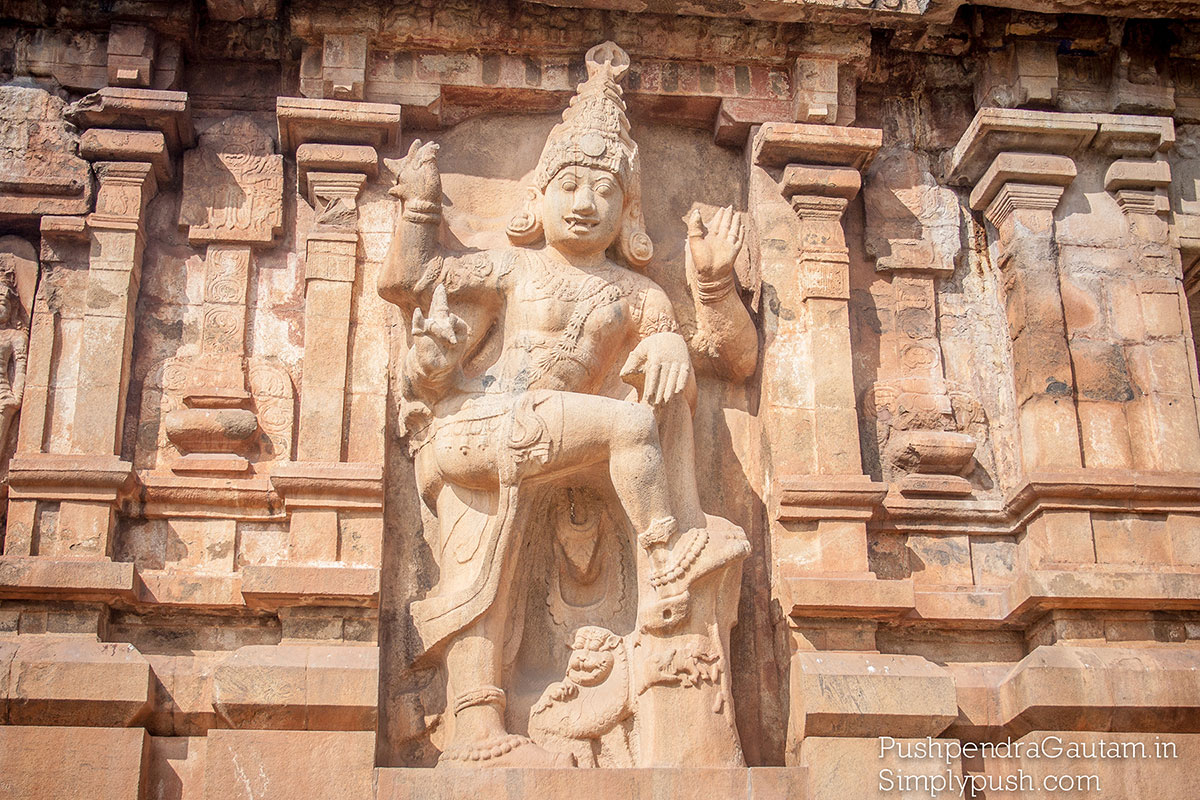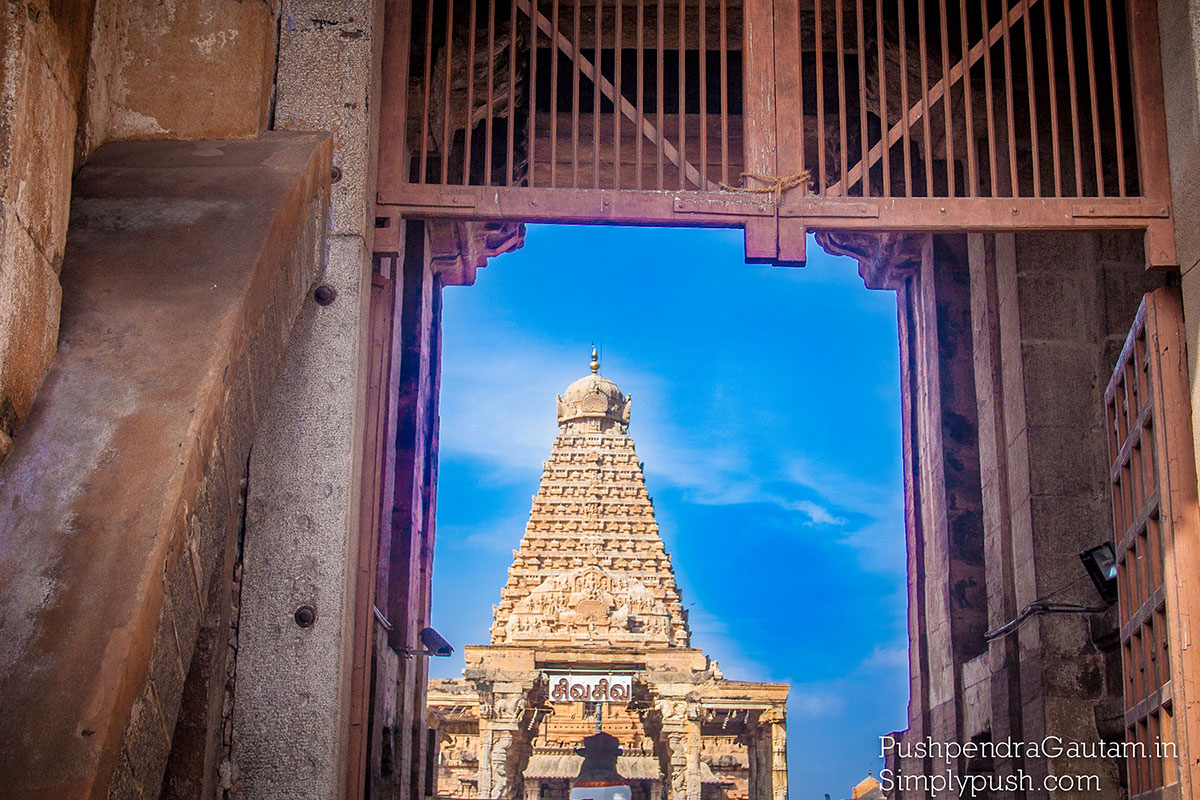 ---
We travelled from Chennai to Tanjore and it was a quick journey for us during October since the weather was good. A good spell of rain in the region had ensured we saw green and only green everywhere.
We decided to reach Tanjore by late night so that we visit the temple next early morning. At first glance when you see the temple, its sheer magnificence will leave you spellbound and will make you wonder how it could have been possible one thousand years ago.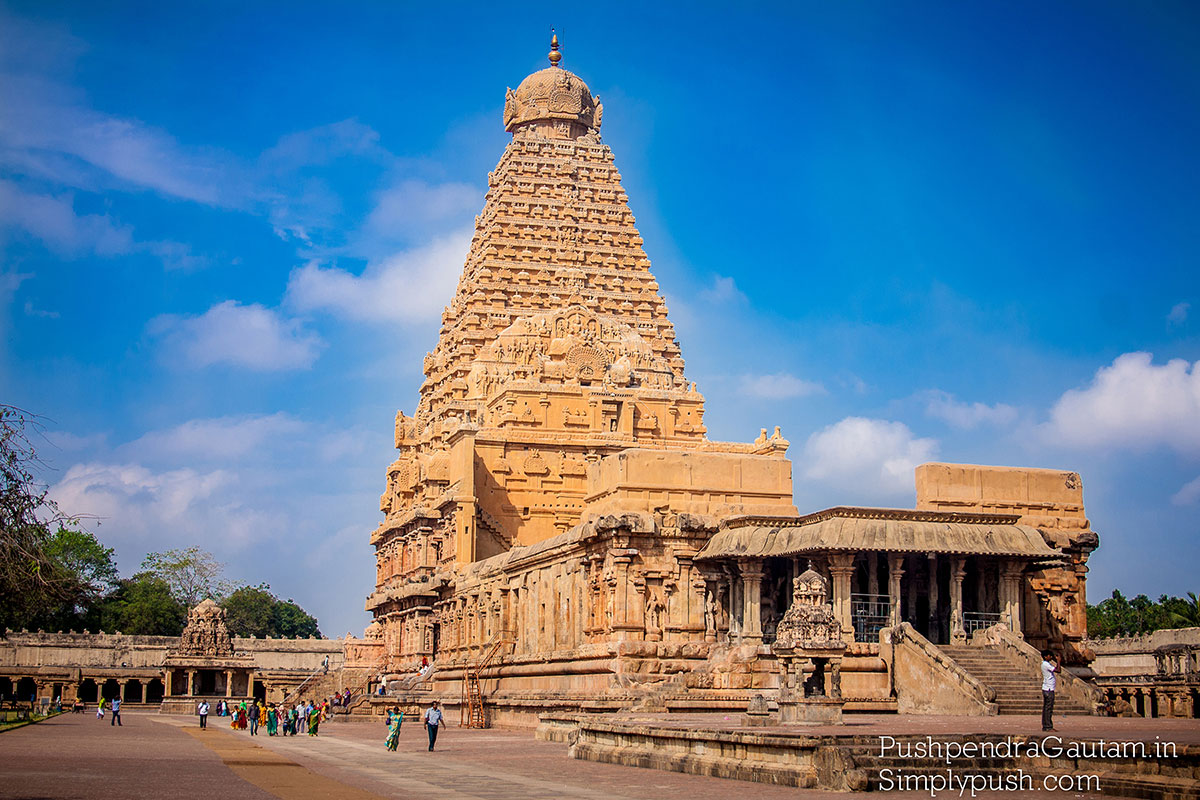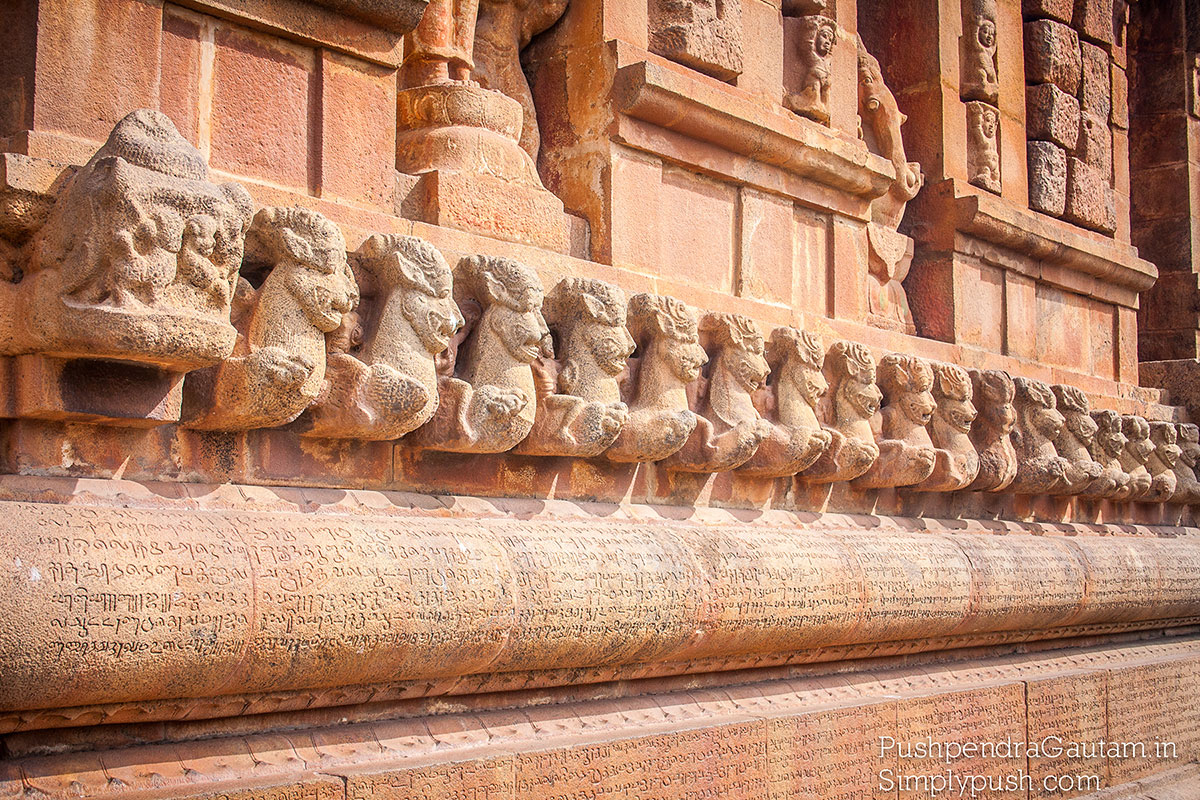 ---
The grandeur of the sculptures start at the entrance itself. We marvel at the life size sculptures of dwarapalakas or divine guardians. The Brihadeeshwara temple or the Big temple as it is known depicts the zenith of Chola architecture and sculptural tradition.
The temple is bound by huge wall with a moat which is dry. The tower at the entrance is small but elegantly carved. As we were entering the temple, a bass relief next to the dwarapalakas strike our eyes. This is a beautifully carved scene of Girija Kalyana or Lord Shiva's marriage to Parvati.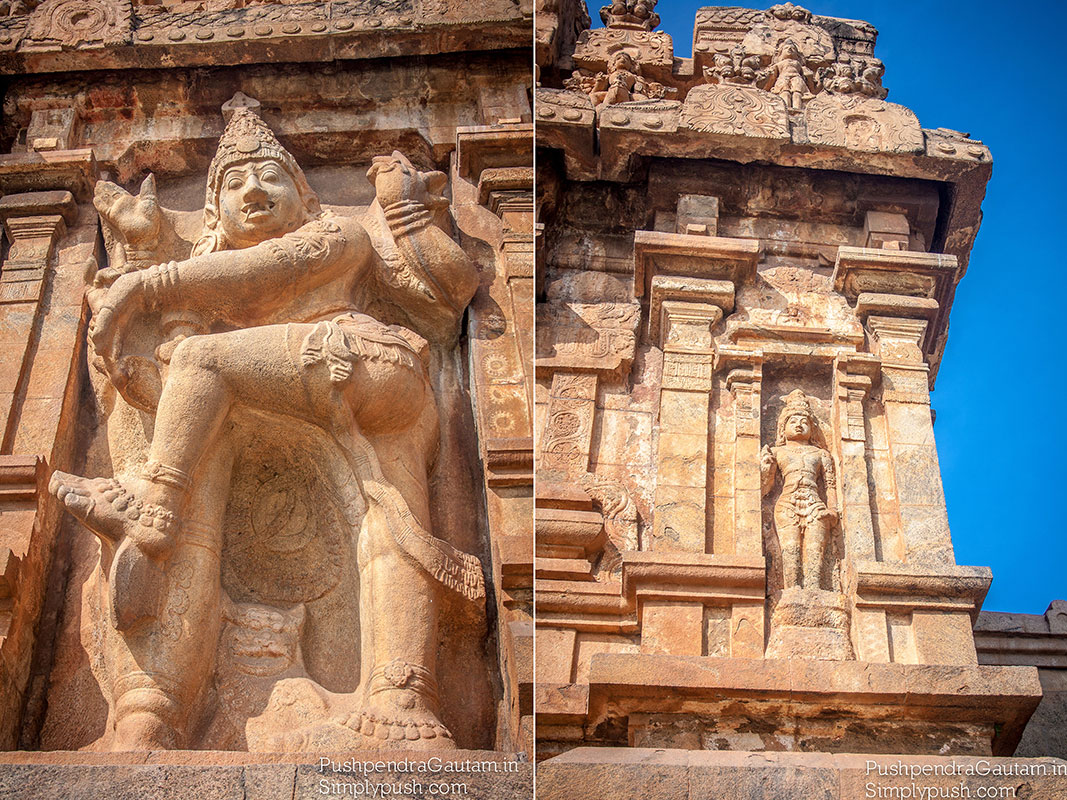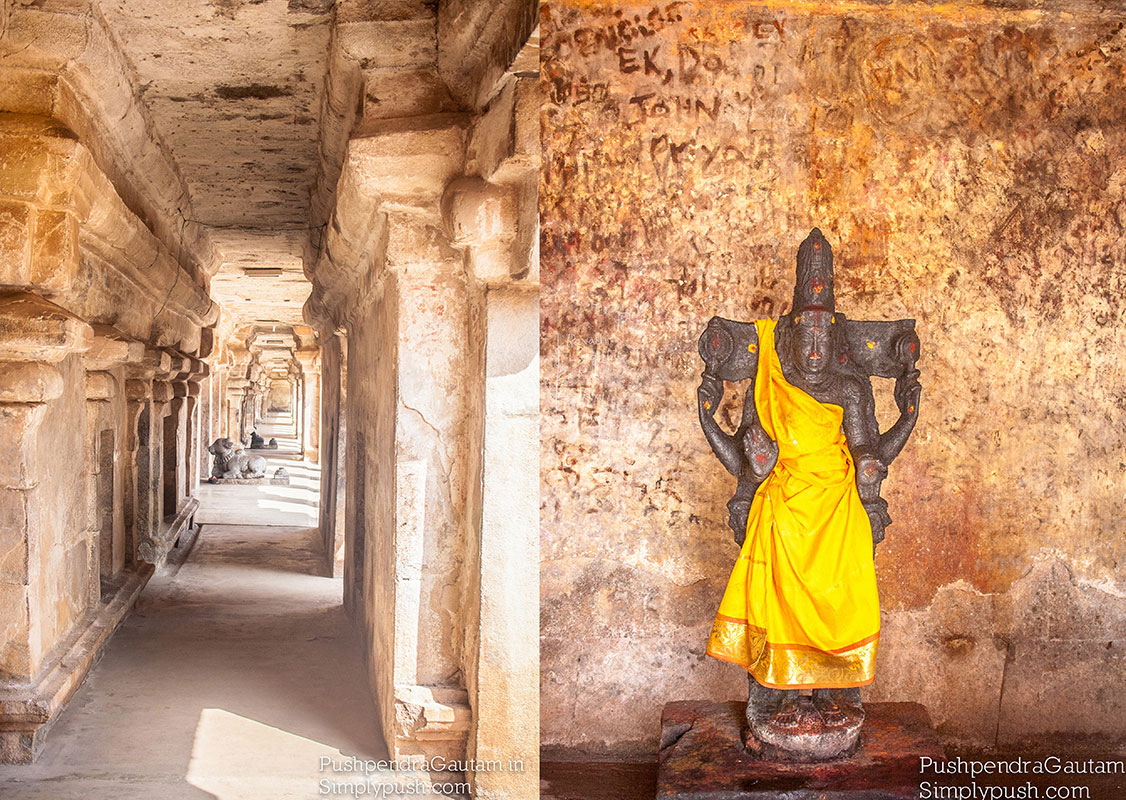 ---
Getting There
By Road : Thanjavur is well connected to different parts of Tamil Nadu by bus. If you plan to drive from Bangalore or Chennai, the roads are excellent.
By Train : Thanjavur is well connected to other parts of the country by Train.
By Air : The nearest airport is at Trichy which is at a distance of 40 Kms.
Visit the temple when it opens in the morning. It is tranquil and divine. No crowds. No noise. Since the temple faces east, it glows in morning light. It is also the coolest time of the day to visit the temple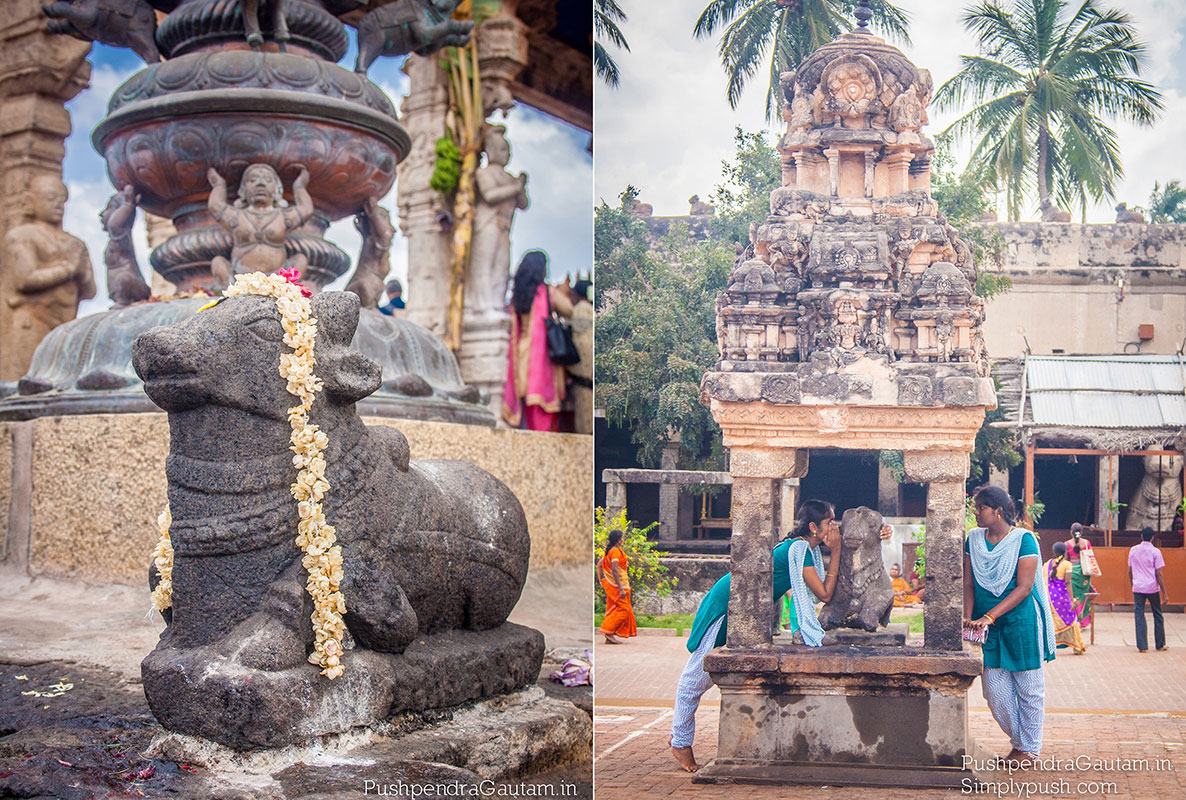 Bull God Nandi in Brihadeshwara Temple, Tanjore Tamil Nadu
---
So do you want to visit these great temples?
And tell me about the most beautiful place you have been to in the comments below !
---
For more travel inspiration, join my journey on Facebook,Instagram and Twitter. and subscribe to my Newsletter .
---
Also see : Darasuram Temple : Great living Chola Temple Part 2
Also see : GangaiKondaCholaPuram Temple : Great living Chola Temple Part 1
Share the wanderlust