Best Travel Movies
These are the best travel movies ever (in my opinion). You can watch these films over & over again, and never get sick of them. Which ones are your favorites?
I started to realize I had a travel obsession when all my favorite movies were based on crazy travel adventures.
Once I've finished watching any of these films, I feel the instant urge to pack up everything and head out to explore the world. Great travel movies like these have helped inspire my own personal travel goals over the years. So here is my personal list of the best travel movies of all time.
1. The Motorcycle Diaries (2004)
Directed by Walter Salles. Stars: Gael García Bernal, Rodrigo De la Serna, Mía Maestro .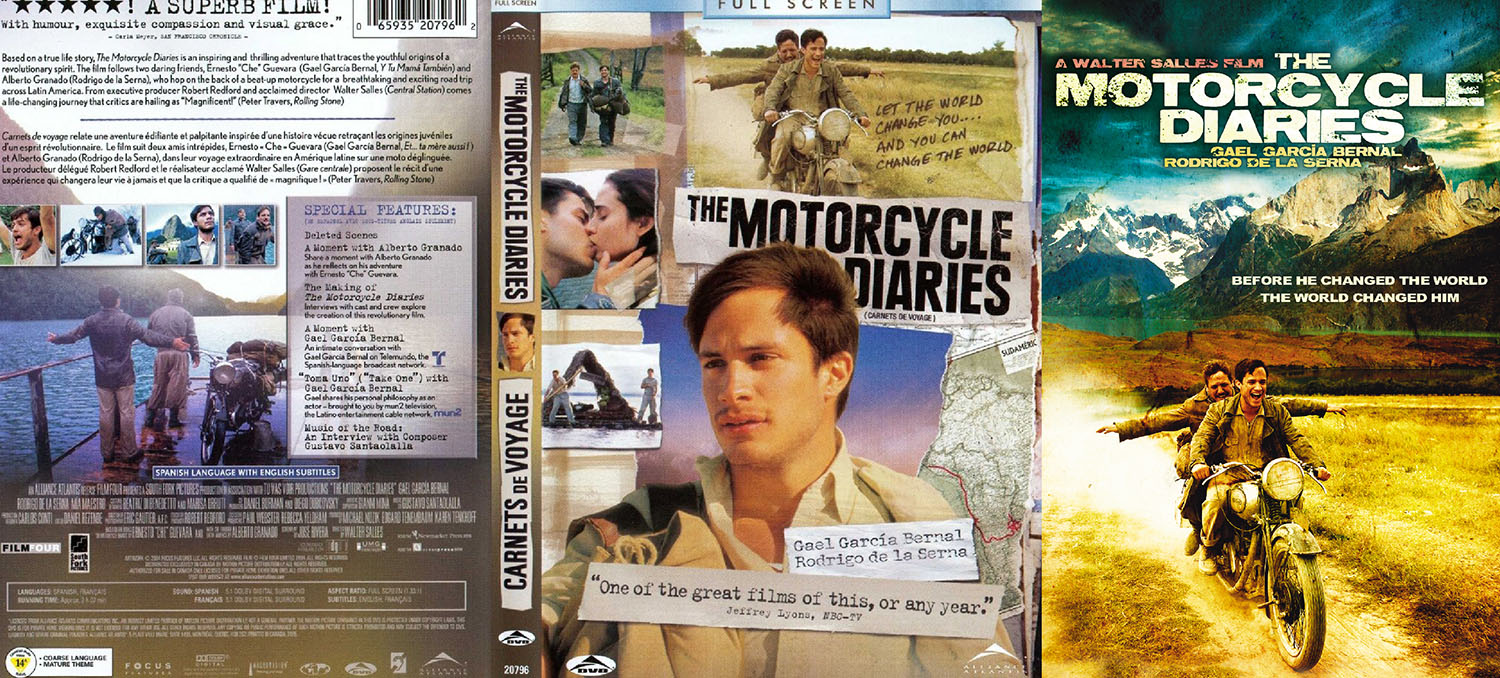 This awe-inspiring film is based on the memoirs of Che Guevara, from a time before he became an iconic Latin American revolutionary. Guevara (Gael Bernal) and his friend Alberto "Mial" Granado (Rodrigo De la Serna, Guevara's real-life second cousin) climb atop a motorcycle and ride across South America for eight months and over 14,000 kilometers. The trip inspired the rest of Guevara's incredible life. The movie will inspire you to learn more about the incredibly beautiful continent.
More here.
2. Into the Wild (2007)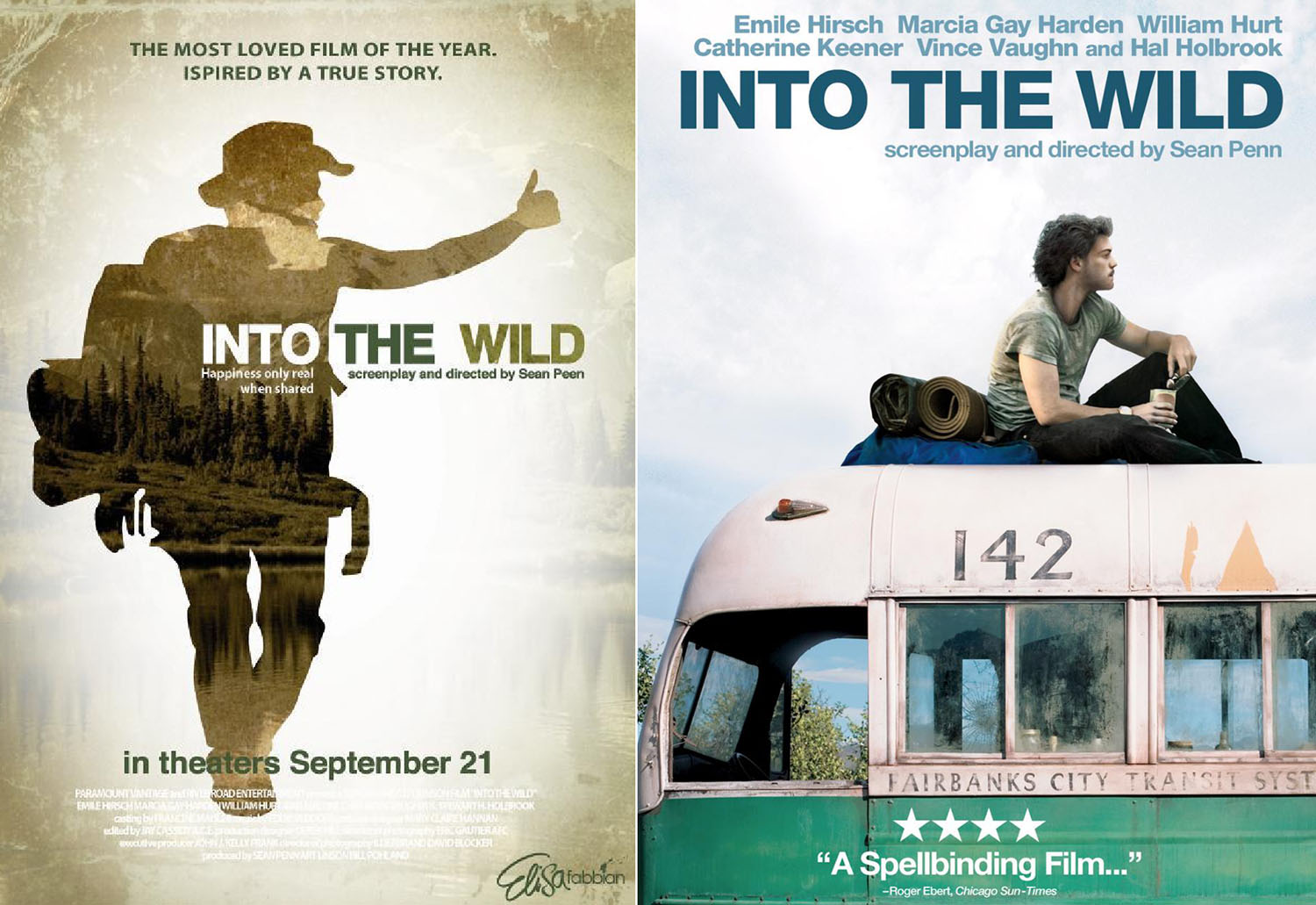 This movie is the true story of Christopher McCandless, a college graduate who gives away his live savings and hitchhikes to Alaska. He meets all kinds of people along the way, each with their own stories. In Alaska, he heads out into the wilderness to live on his own. His life is filled with random adventures and experiences while he makes his way up to "The Last Frontier". This is what travel is all about to me. Experiences, good and bad, make you who you are. And long term travel is FULL of new experiences. The key is to not completely get in over your head.
More here.
3. Seven Years in Tibet (1997)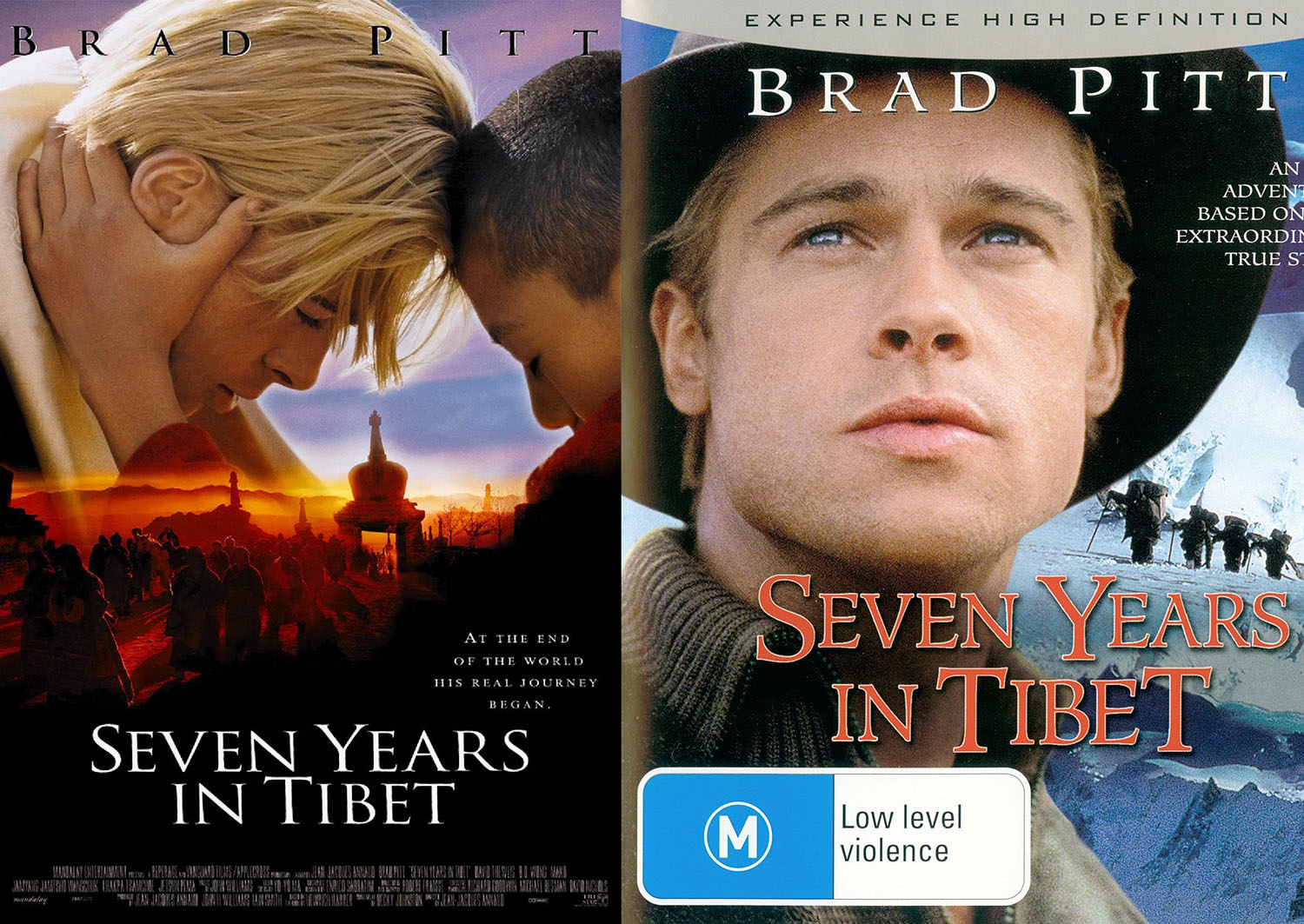 True story of Heinrich Harrer, an Austrian mountain climber who became friends with the Dalai Lama at the time of China's takeover of Tibet.
More here.
4. Before Sunrise (1995)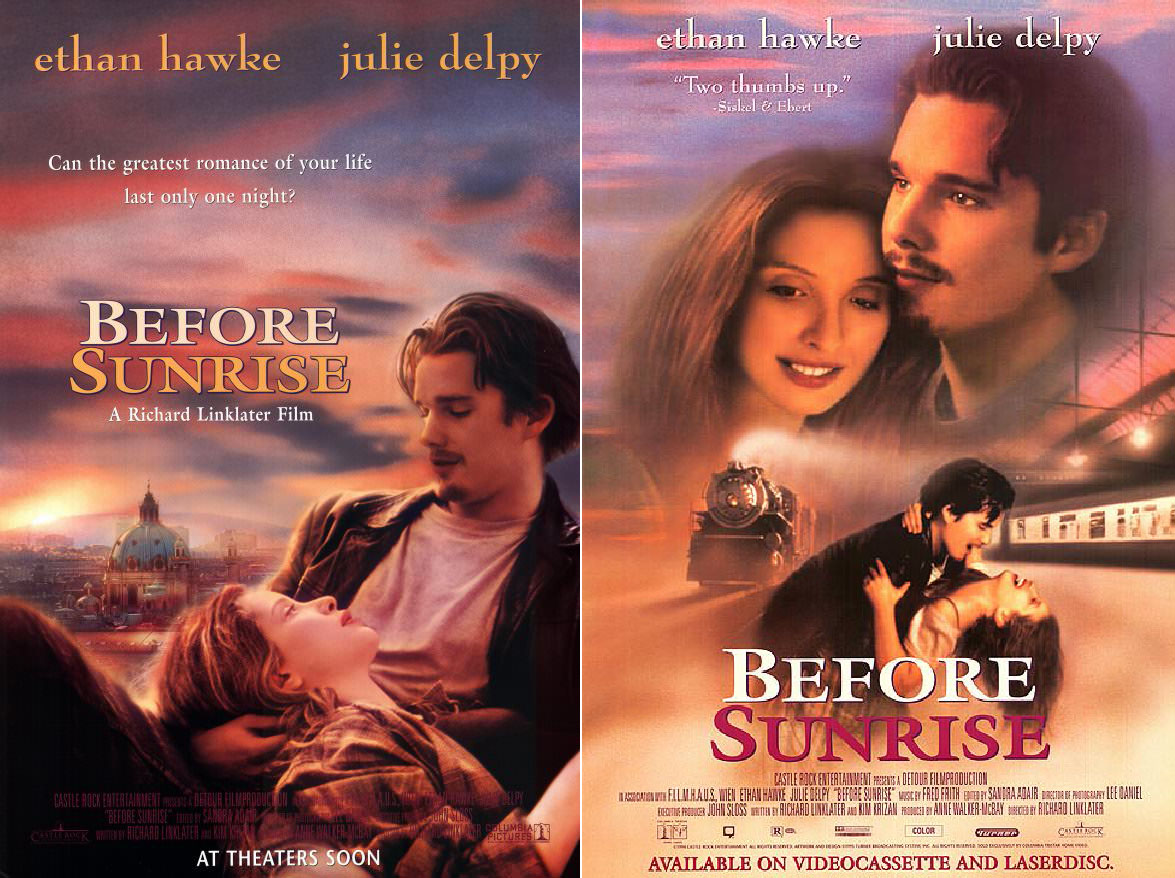 A young man and woman meet on a train in Europe, and wind up spending one evening together in Vienna. Unfortunately, both know that this will probably be their only night together.
More here.

5. Before Sunset (2004)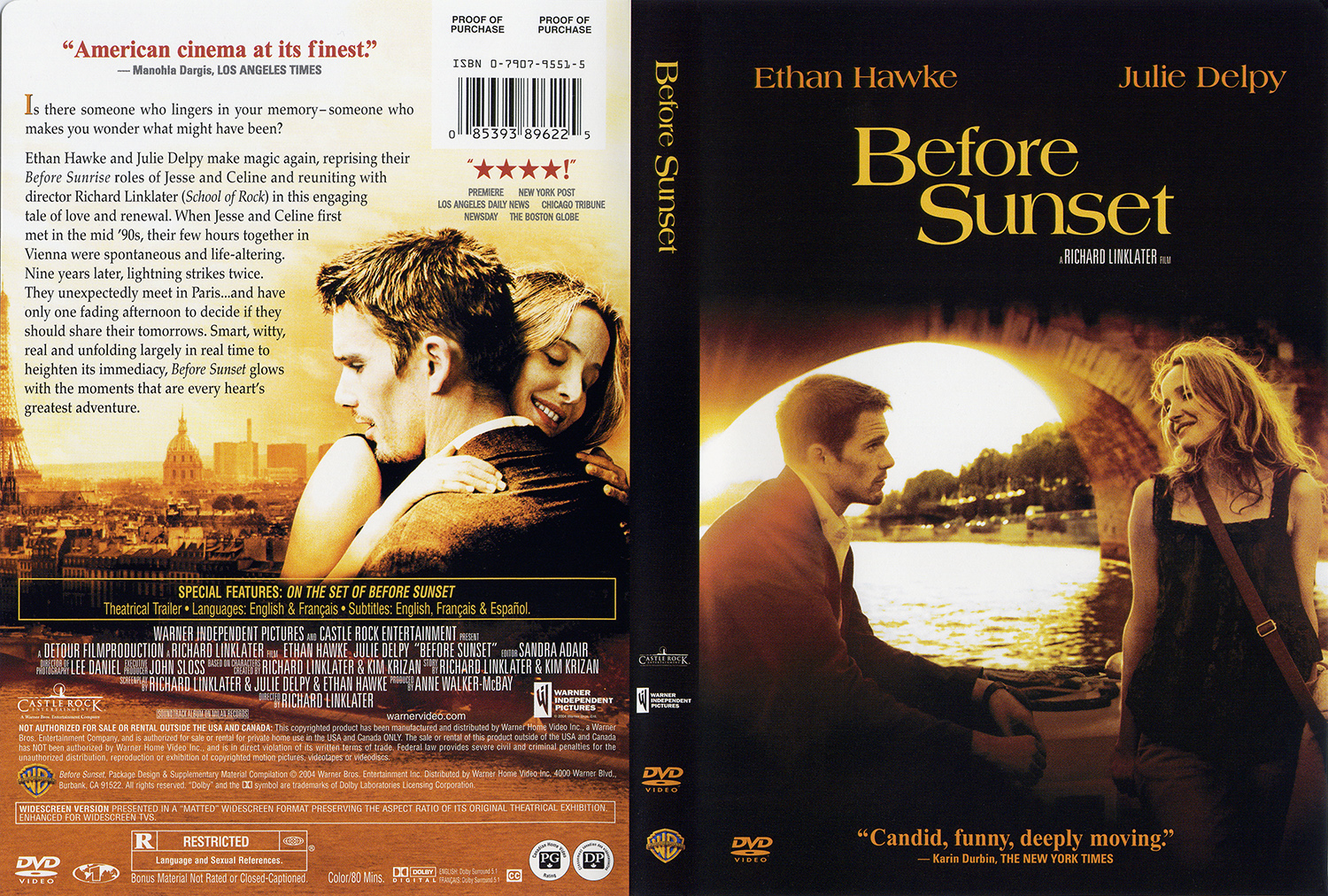 Nine years after Jesse and Celine first met, they encounter each other again on the French leg of Jesse's book tour.
More here.
6. Before Midnight (2013)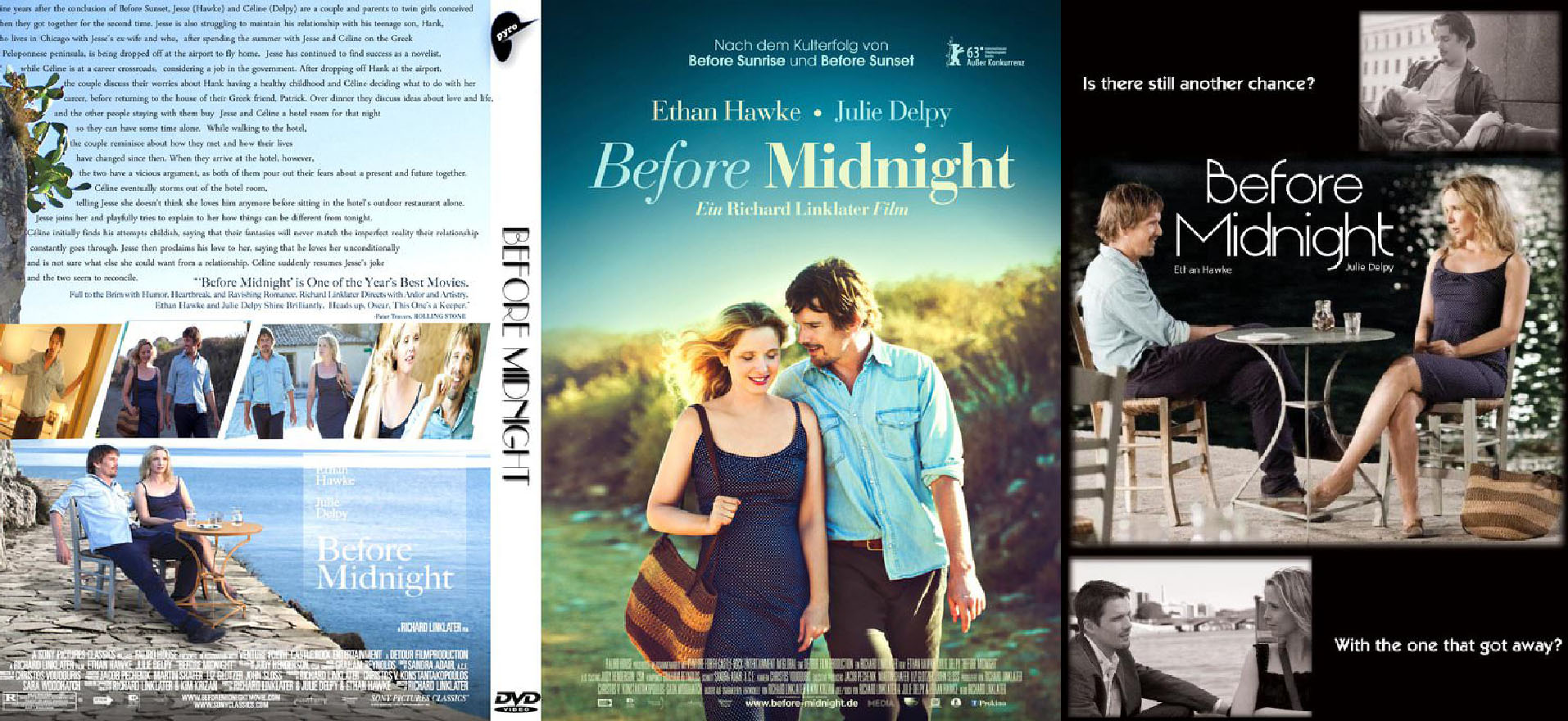 We meet Jesse and Celine nine years on in Greece. Almost two decades have passed since their first meeting on that train bound for Vienna.
More here.
7. The Secret Life of Walter Mitty (2013)
Directed by Ben Stiller. Stars: Ben Stiller, Kristen Wiig, Jon Daly .

When his job along with that of his co-worker are threatened, Walter takes action in the real world embarking on a global journey that turns into an adventure more extraordinary than anything he could have ever imagined.
More here.
8. Amélie (2001)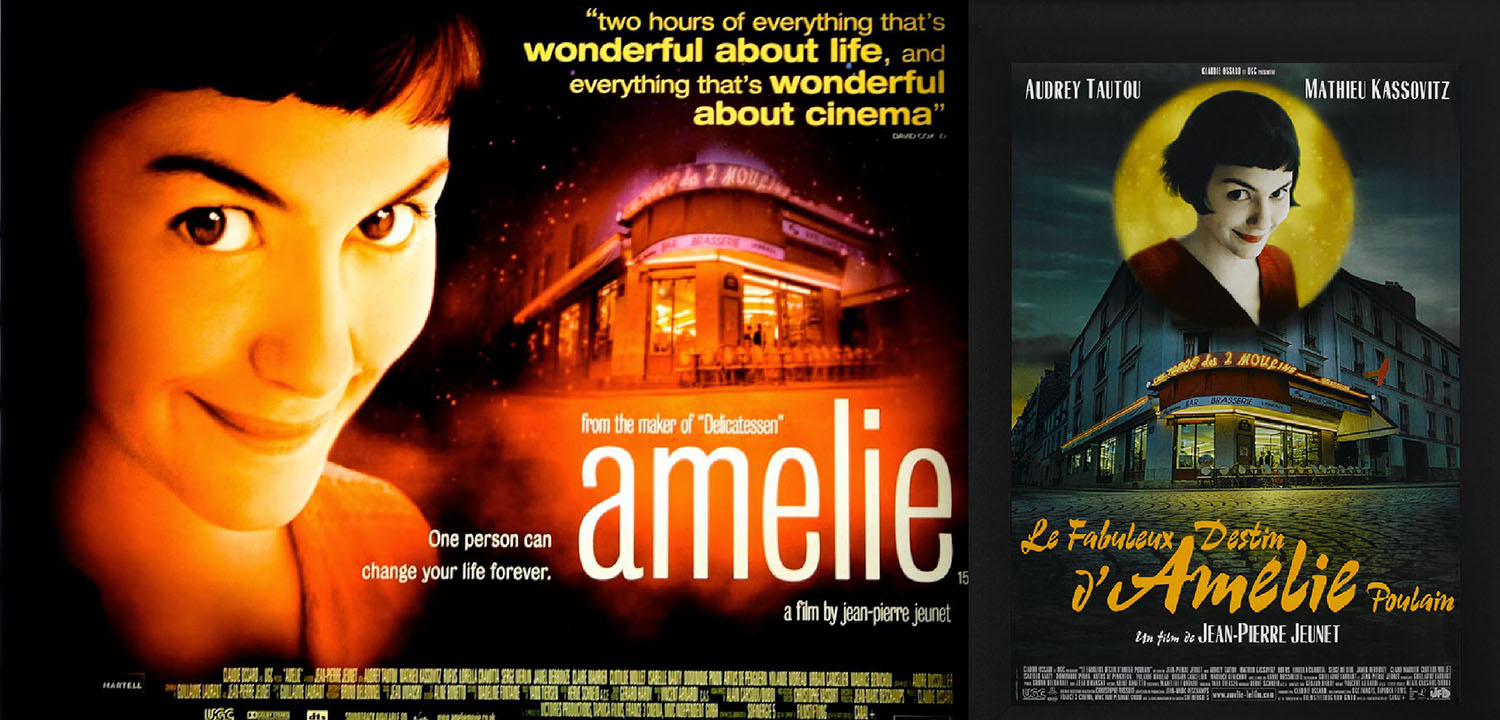 Amelie is an innocent and naive girl in Paris with her own sense of justice. She decides to help those around her and, along the way, discovers love.
More here.
9. A Map for Saturday (2007)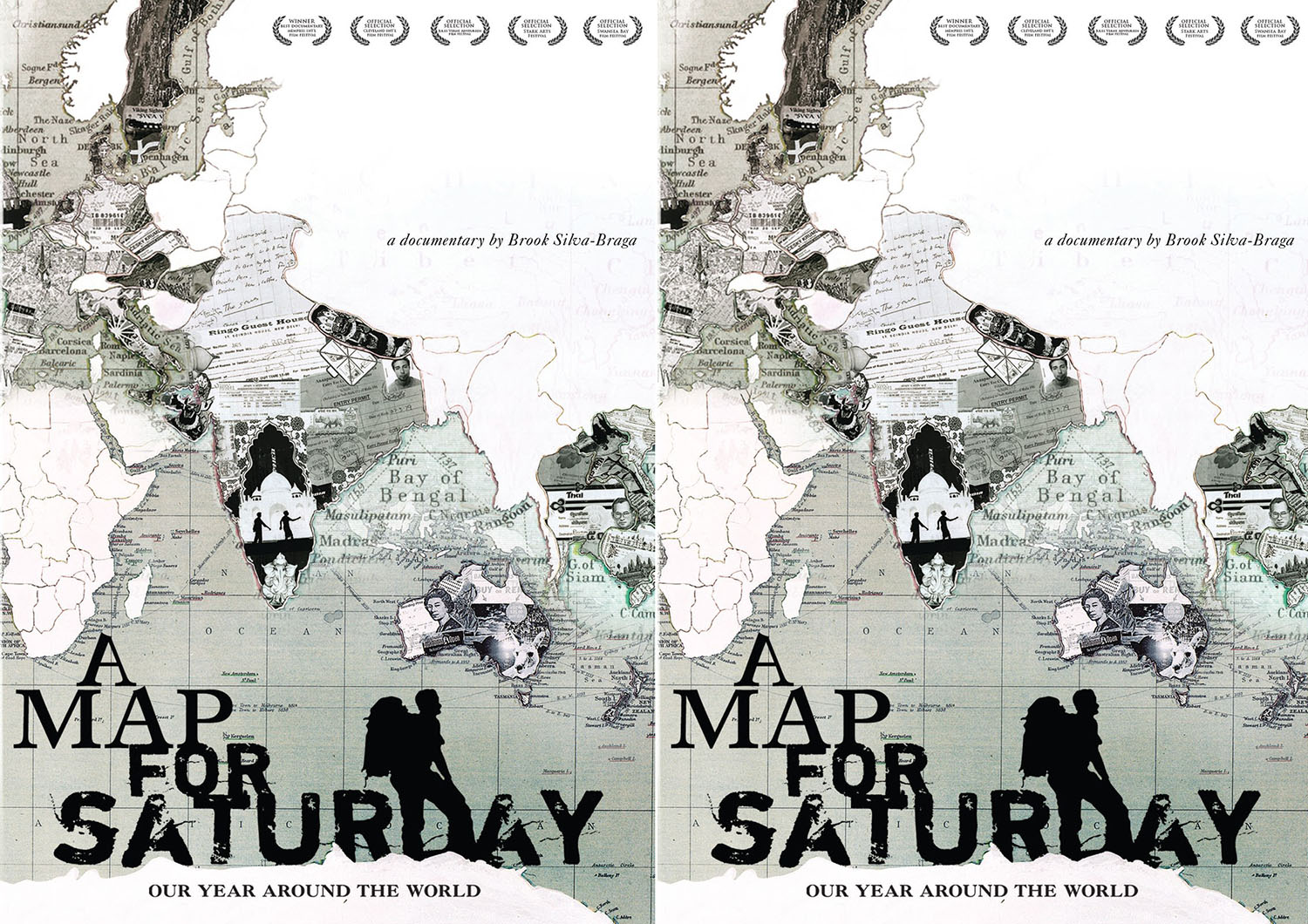 A travel documentary that follows one man as he quits his cushy job with HBO to travel around the world for a year and live out of his backpack. It shows the different ways people travel, and gives an accurate picture of what it is like to vagabond around the world long term. You get to experience both the ups and downs of his trip at a very personal level. If you ever thought of doing something like this, the movie will show you what the experience is really like. It also shows you that anyone can travel cheaply if they really want to. The only thing stopping you is, well, you.
10. In July (2000)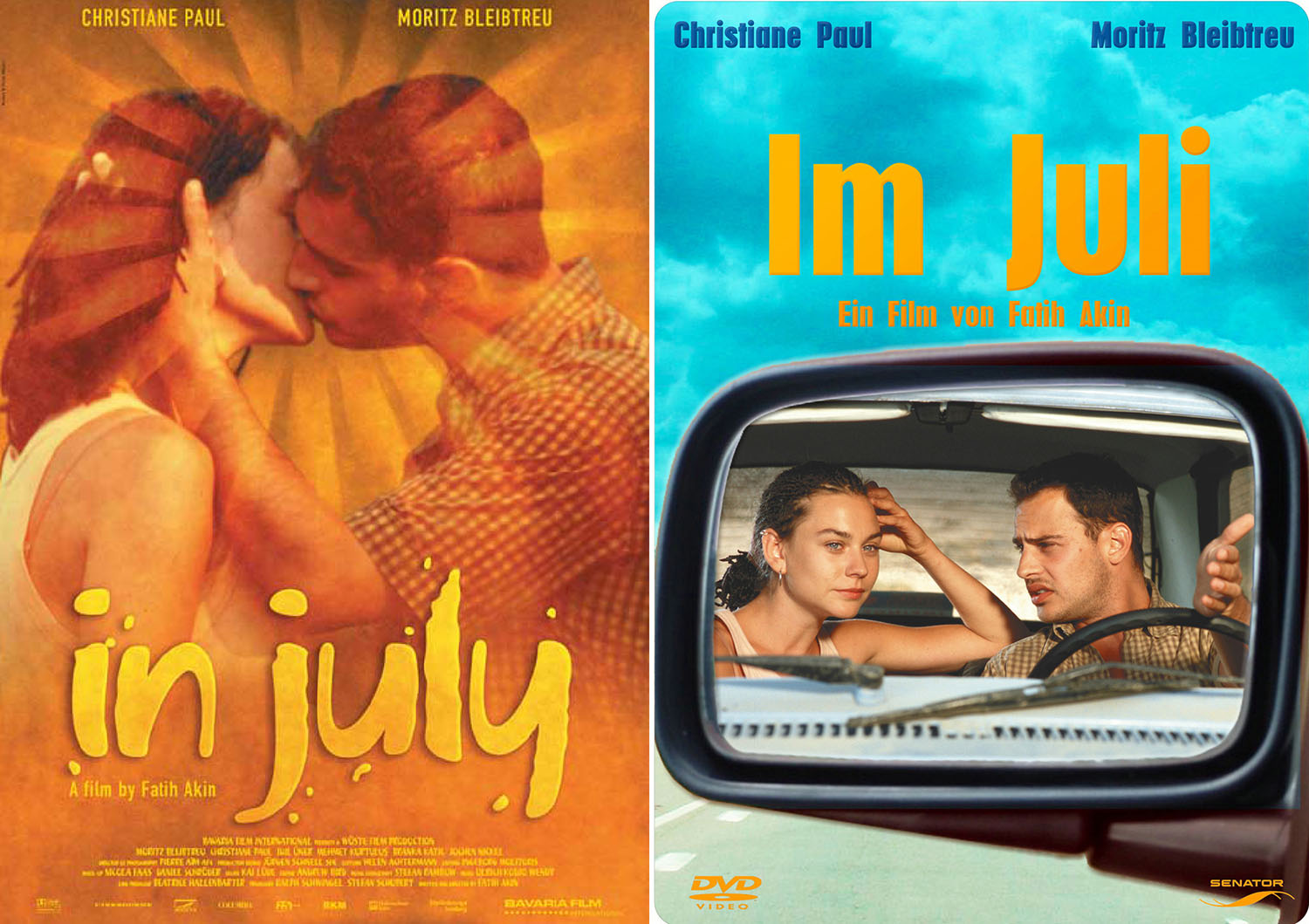 Movie about a road trip through eastern Europe and all the adventure that goes along with it. Daniel is a shy & boring young school teacher who never really does anything fun & exciting. He decides to break out of his shell while chasing a girl from Germany to Turkey on a crazy road trip that will change his life forever. His travel partner shows him what he's been missing as they drive, hitchhike, walk, swim, get robbed, steal a car, get in fights, escape from jail, and bribe border guards to get to their ultimate destination. By the end of the adventure, he's a changed person.
11. The Darjeeling Limited (2007)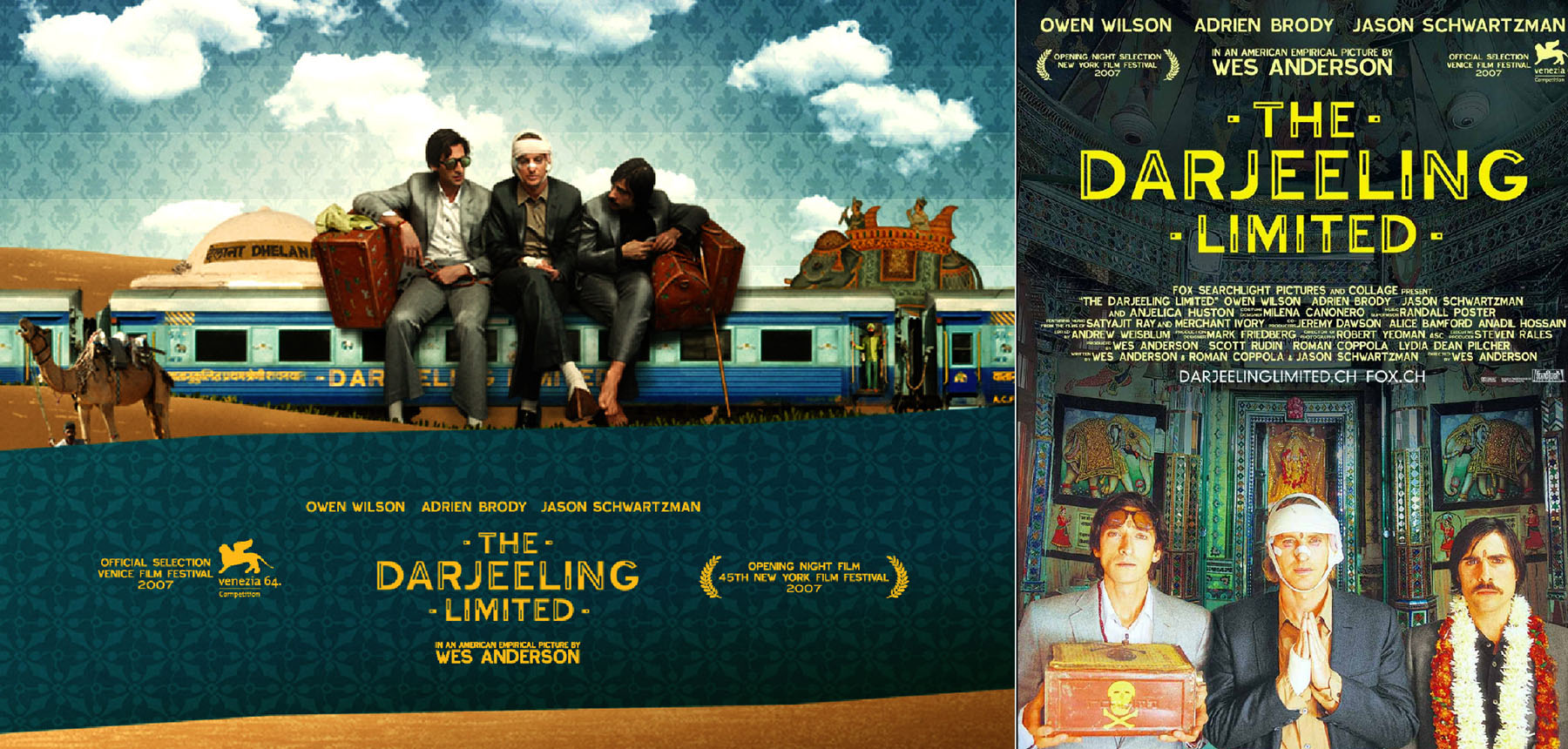 A film about three wealthy, spoiled brothers taking an overland train trip through India. They haven't spoken in a year, and the trip is supposed to heal and bond them again. Initially it all goes wrong as they bicker and fight with each other. They are all suffering from depression, and pop pain killers like candy. When it seems like nothing is going right, their crazy experiences along the way finally put things into perspective. The ultimate goal of healing and rejuvenation starts to happen. They finally start to grow up and turn into men.
More here.
12. Lawrence of Arabia (1962)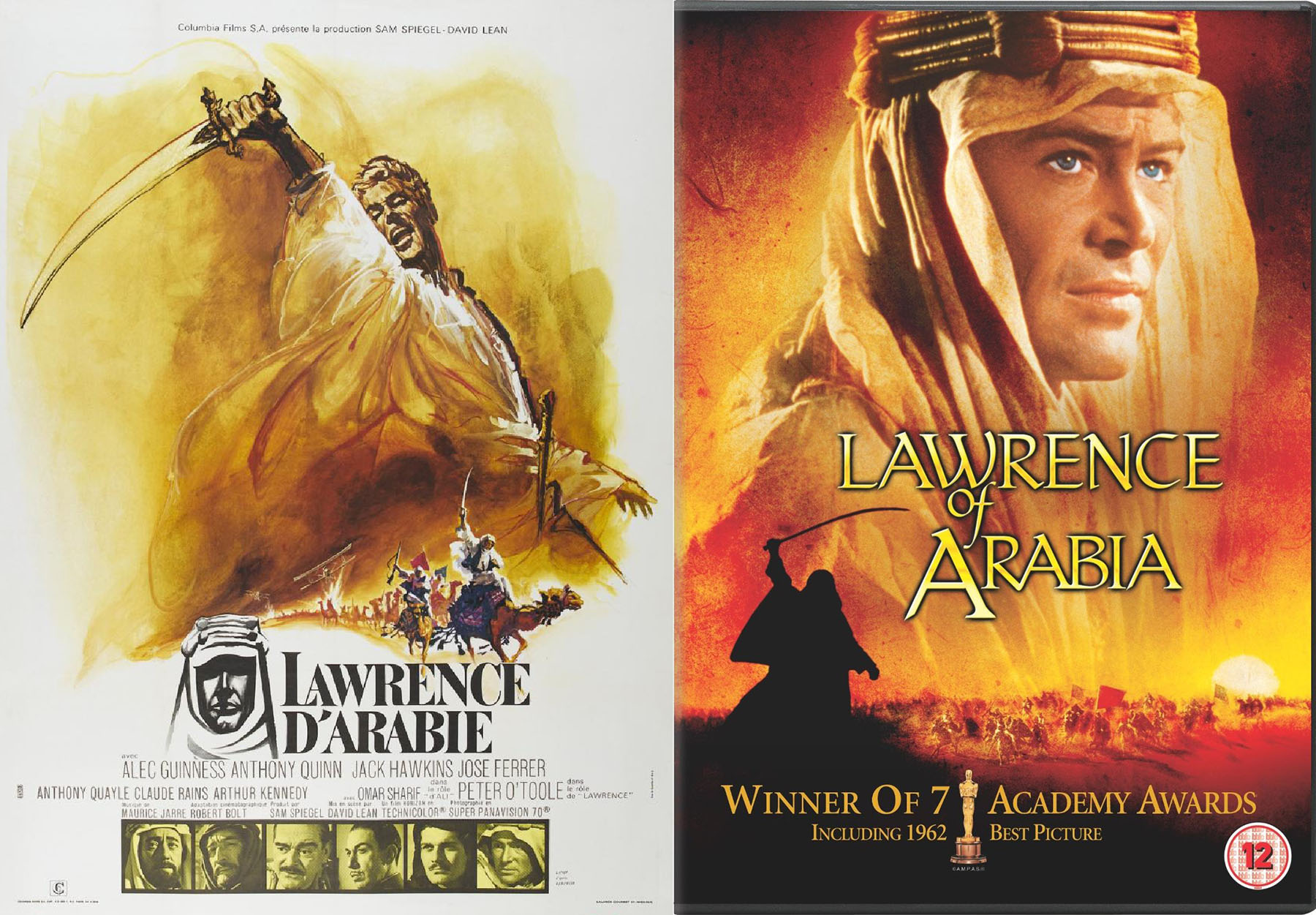 The classic story of a young, eccentric British army officer who heads into the Arabian desert to gather intelligence about the Arab revolt against Turkey during World War 1. He ends up leading a guerrilla force of them to attack the Turks. The setting of the film is fantastic, and it follows Lawrence as he learns about the people and starts adopting some of their customs. I think this is one of the benefits of travel. You learn from other cultures, and adapt your lifestyle around what you've learned.
More here.
13. Eat Pray Love (2010)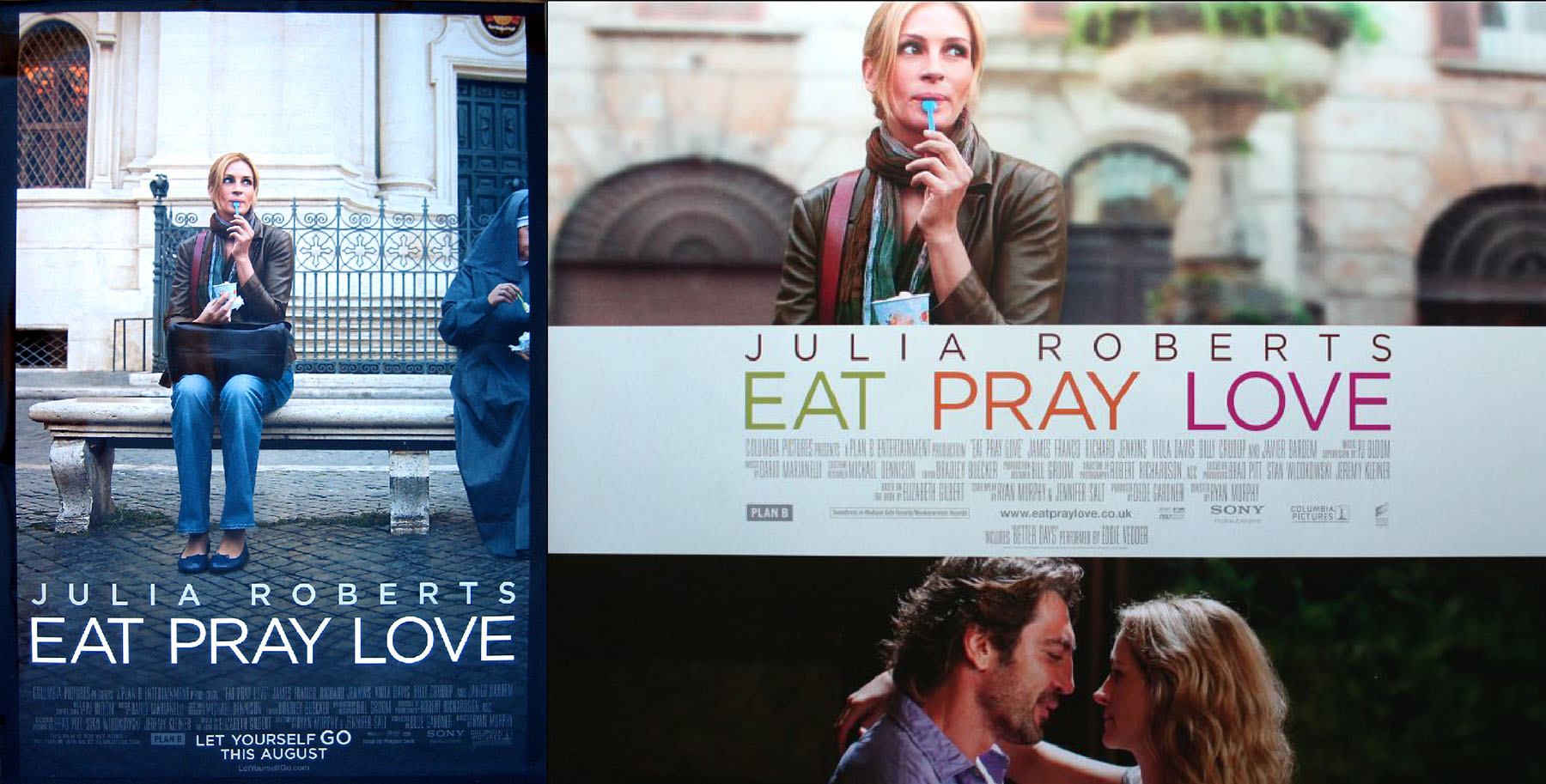 A married woman realizes how unhappy her marriage really is, and that her life needs to go in a different direction. After a painful divorce, she takes off on a round-the-world journey to "find herself".
More here.
14. Midnight in Paris (2011)
Directed by Woody Allen. Stars: Owen Wilson, Rachel McAdams, Kathy Bates.

While on a trip to Paris with his fiancée's family, a nostalgic screenwriter finds himself mysteriously going back to the 1920s every day at midnight.
More here.
15. Y Tu Mamá También (2001)
Directed by Alfonso Cuarón. Stars: Maribel Verdú, Gael García Bernal, Daniel Giménez Cacho.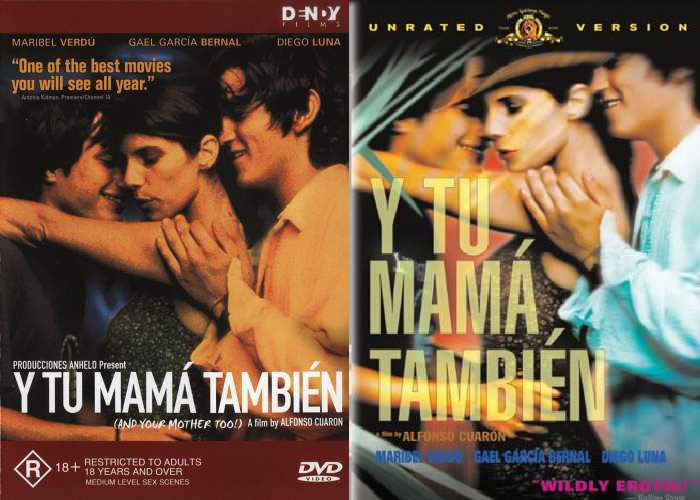 In Mexico, two teenage boys and an attractive older woman embark on a road trip and learn a thing or two about life, friendship, sex, and each other.
More here.
16. Life of Pi (2012)
Directed by Ang Lee. Stars: Suraj Sharma, Irrfan Khan, Adil Hussain .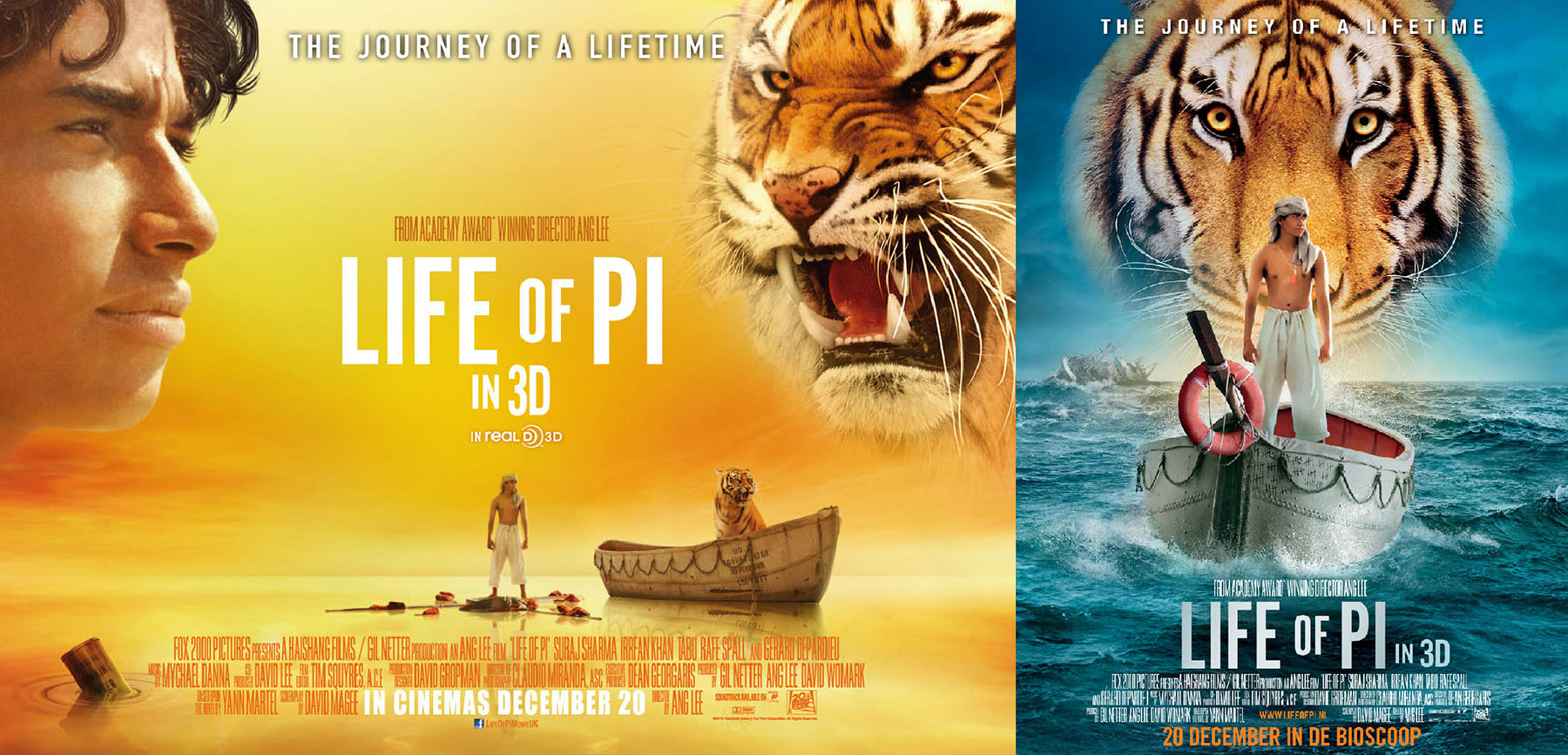 A young man who survives a disaster at sea is hurtled into an epic journey of adventure and discovery. While cast away, he forms an unexpected connection with another survivor: a fearsome Bengal tiger.
More here.
17. 127 Hours (2010)
Directed by Danny Boyle. Stars: James Franco, Amber Tamblyn, Kate Mara .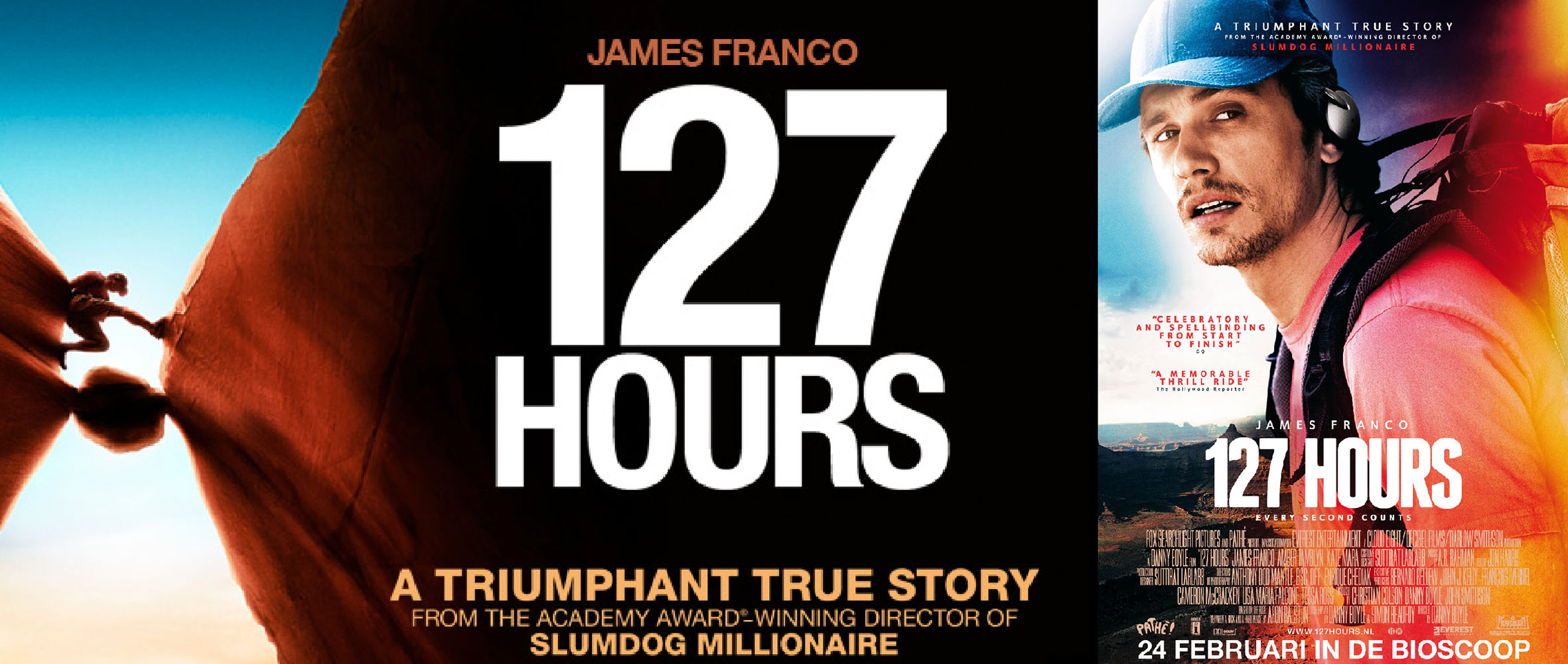 An adventurous mountain climber becomes trapped under a boulder while canyoneering alone near Moab, Utah and resorts to desperate measures in order to survive.
More here.
18. Que Tan Lejos (How Much Further) (2006)
Directed by Tania Hermida. Stars: Pancho Aguirre, Tania Martinez, Fausto Miño .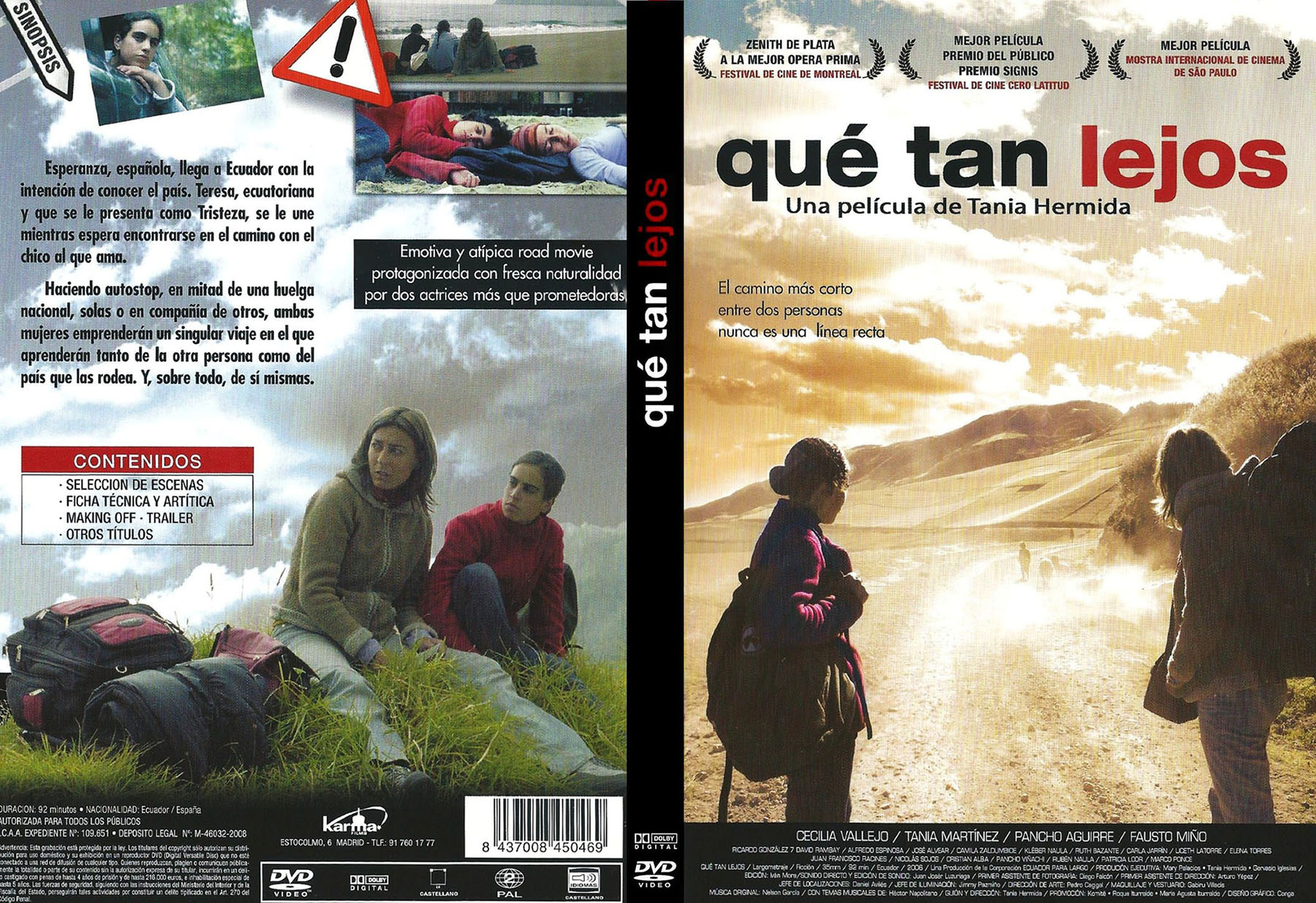 Esperanza and Tristeza both have to get to Cuenca. However, by an unlucky turn of events, the bus they are on gets delayed due to a worker strike. Taking their journey into their own hands, they decide to hitchhike to Cuenca. Along the way they meet interesting characters who help them re-evaluate the purpose of their journey.
19. The Straight Story (1999)
Directed by David Lynch. Stars: Richard Farnsworth, Sissy Spacek, Jane Galloway Heitz .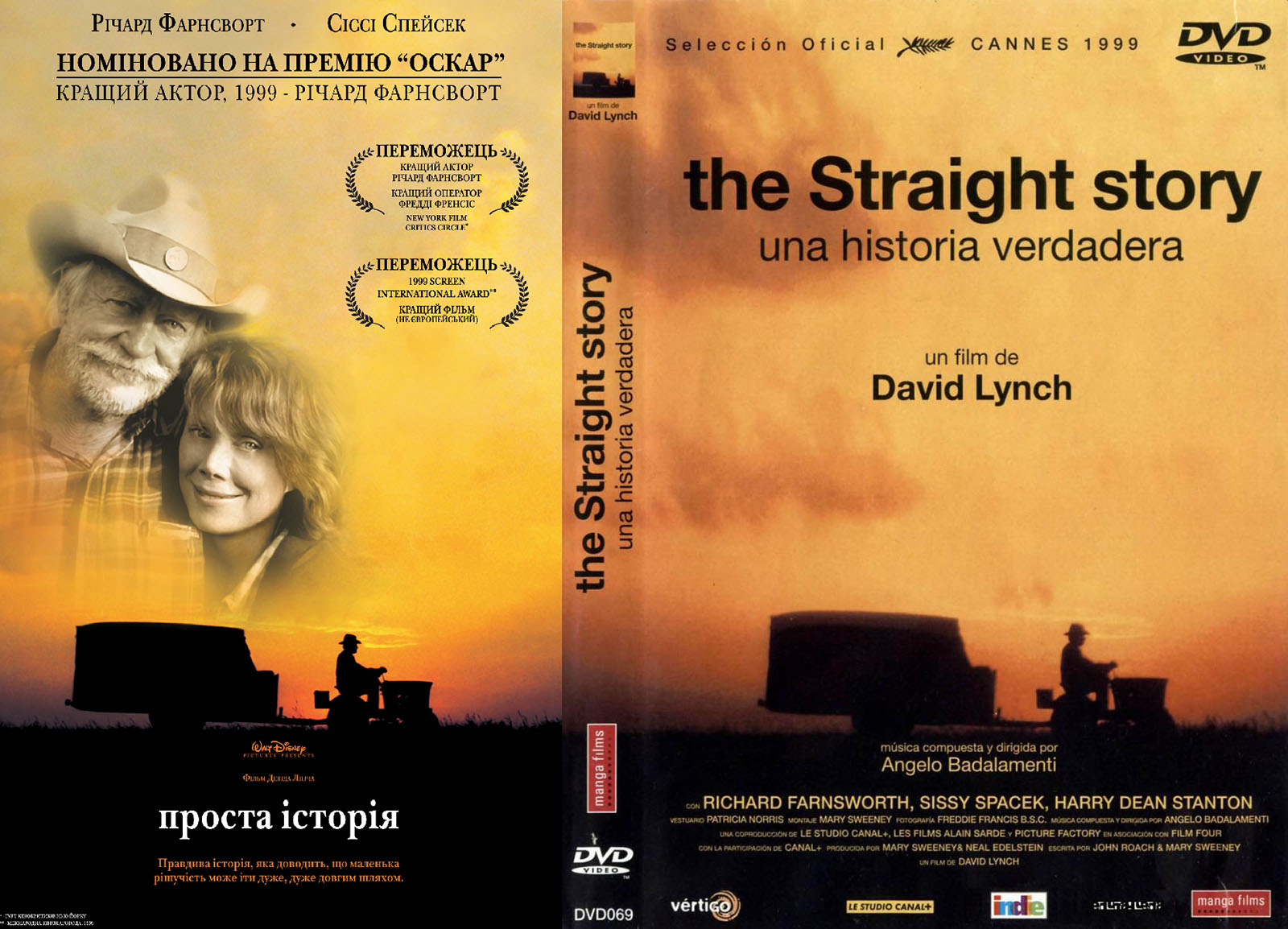 An old man makes a long journey by lawn-mover tractor to mend his relationship with an ill brother.
20. Easy Rider (1969)
Directed by Dennis Hopper. Stars: Peter Fonda, Dennis Hopper, Jack Nicholson .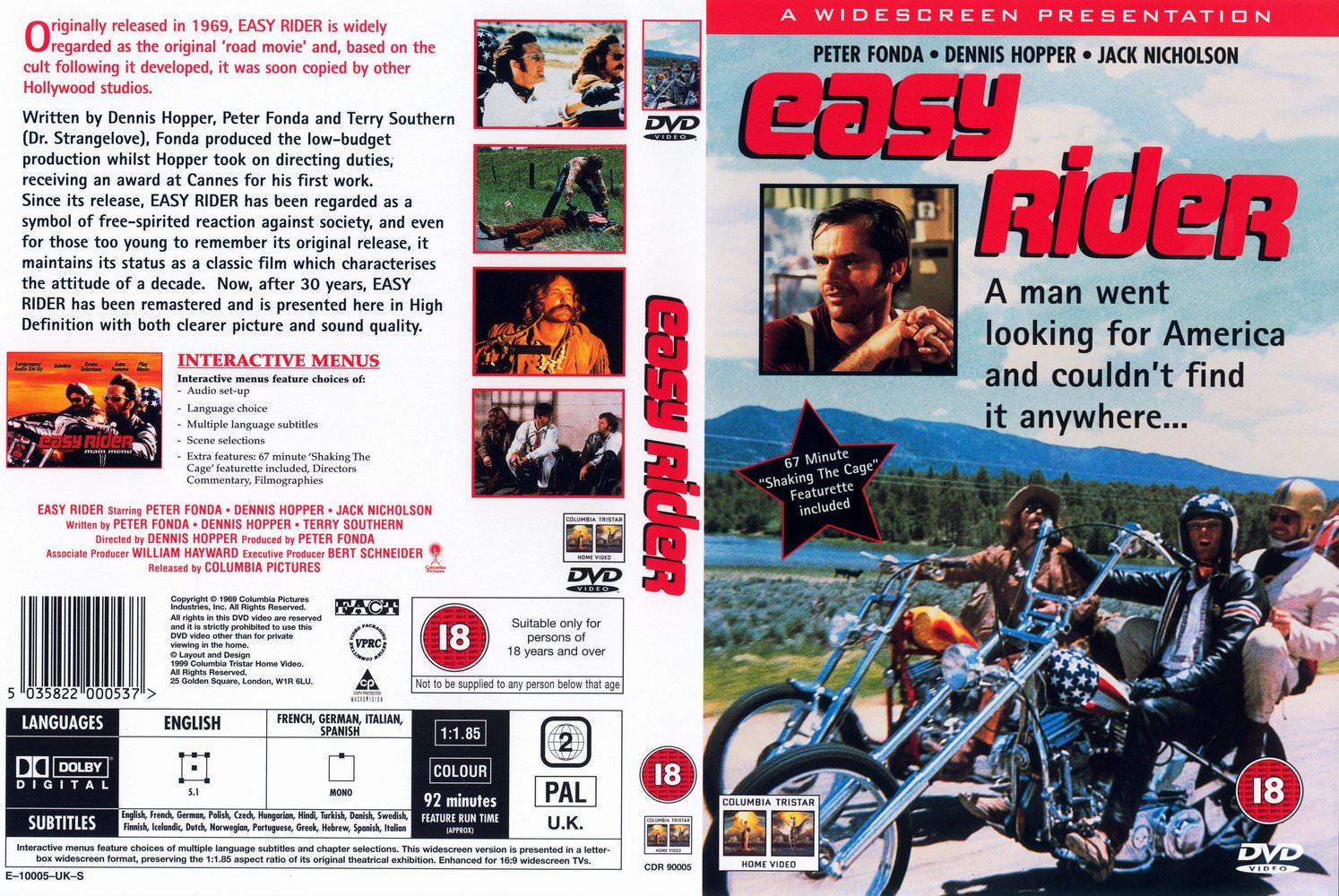 Two counterculture bikers travel from Los Angeles to New Orleans in search of America.
More here.
21. The Way Back (I) (2010)
Directed by Peter Weir. Stars: Jim Sturgess, Ed Harris, Colin Farrell .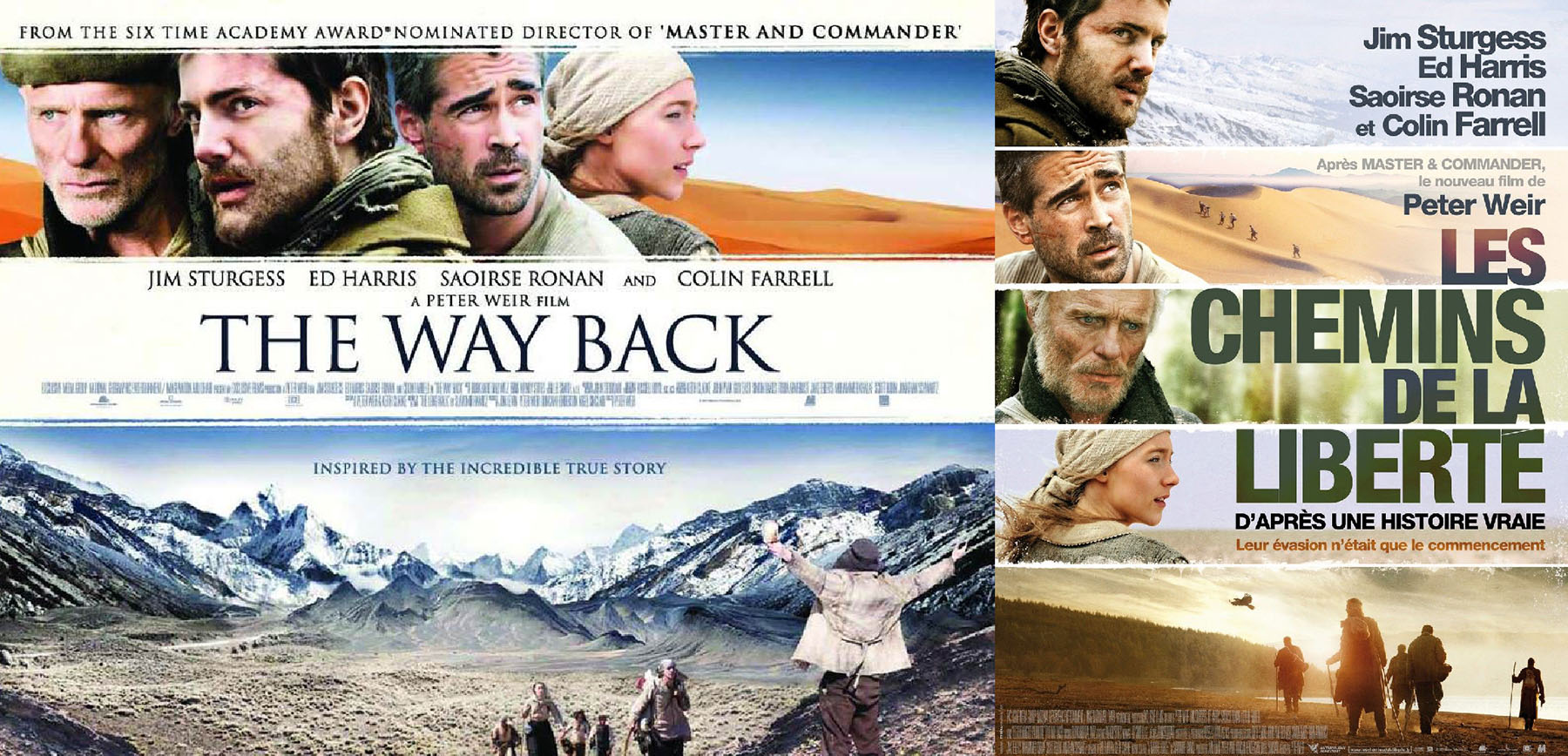 Siberian gulag escapees travel 4,000 miles by foot to freedom in India.
22. Vicky Cristina Barcelona (2008)
Directed by Woody Allen. Stars: Rebecca Hall, Scarlett Johansson, Javier Bardem.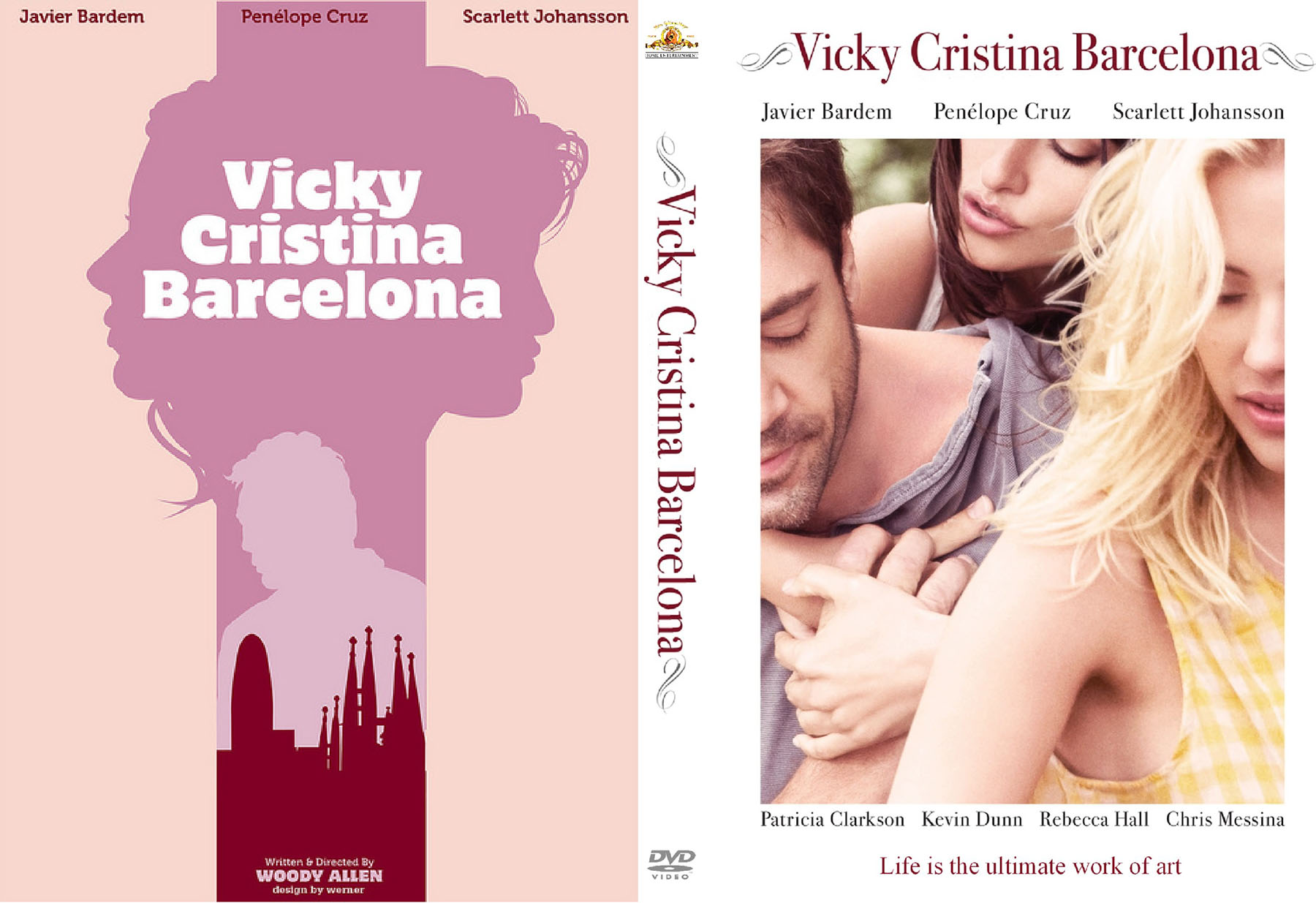 Two girlfriends on a summer holiday in Spain become enamoured with the same painter, unaware that his ex-wife, with whom he has a tempestuous relationship, is about to re-enter the picture.
More here.
23. The Way (2010)
Directed by Emilio Estevez. Stars: Martin Sheen, Emilio Estevez, Deborah Kara Unger, Yorick van Wageningen.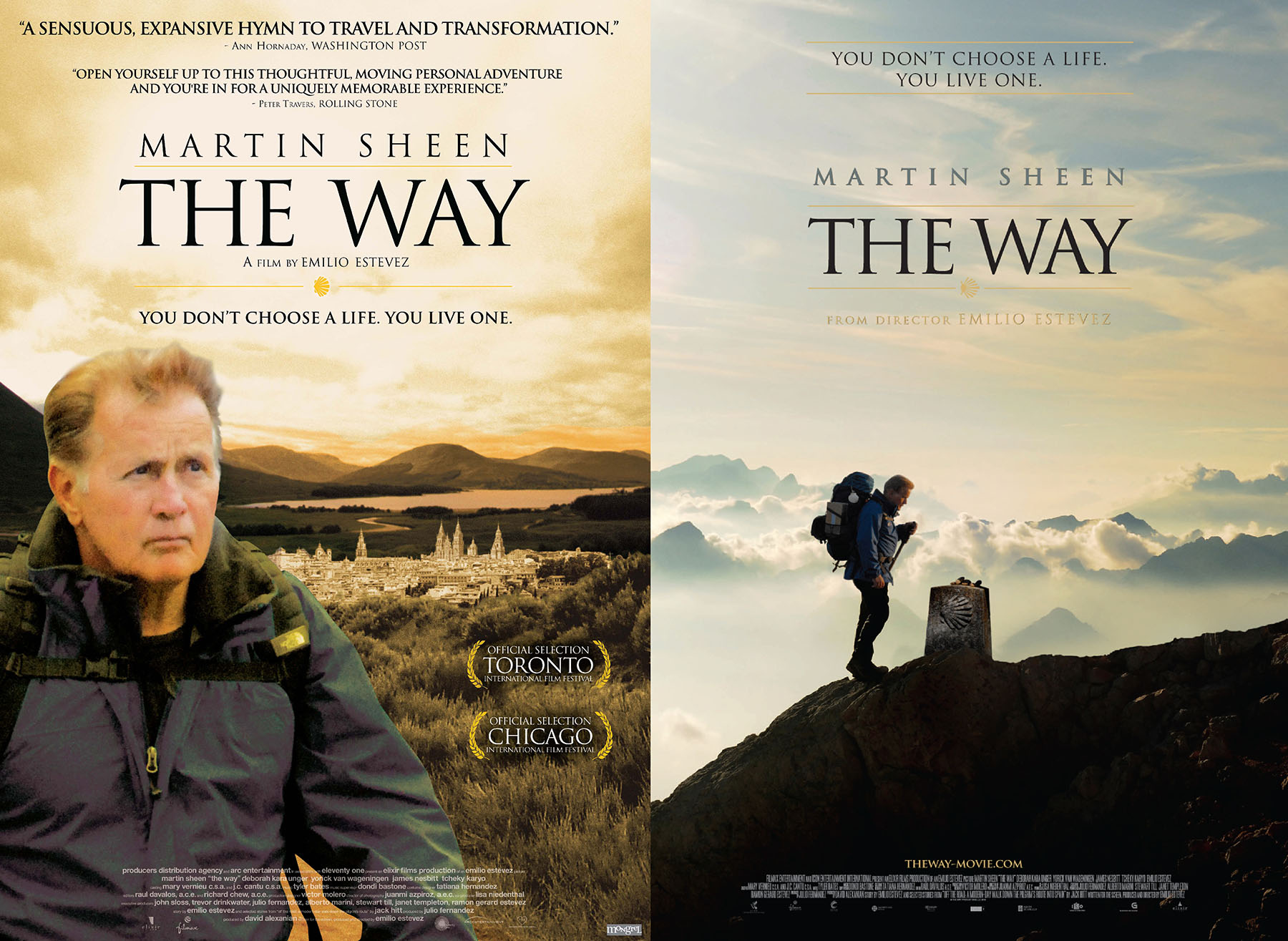 A father heads overseas to recover the body of his estranged son who died while traveling the "El camino de Santiago," and decides to take the pilgrimage himself.
24. Wild (2014)
Directed by Jean-Marc Vallée. Stars: Reese Witherspoon, Laura Dern, Gaby Hoffmann, Michiel Huisman.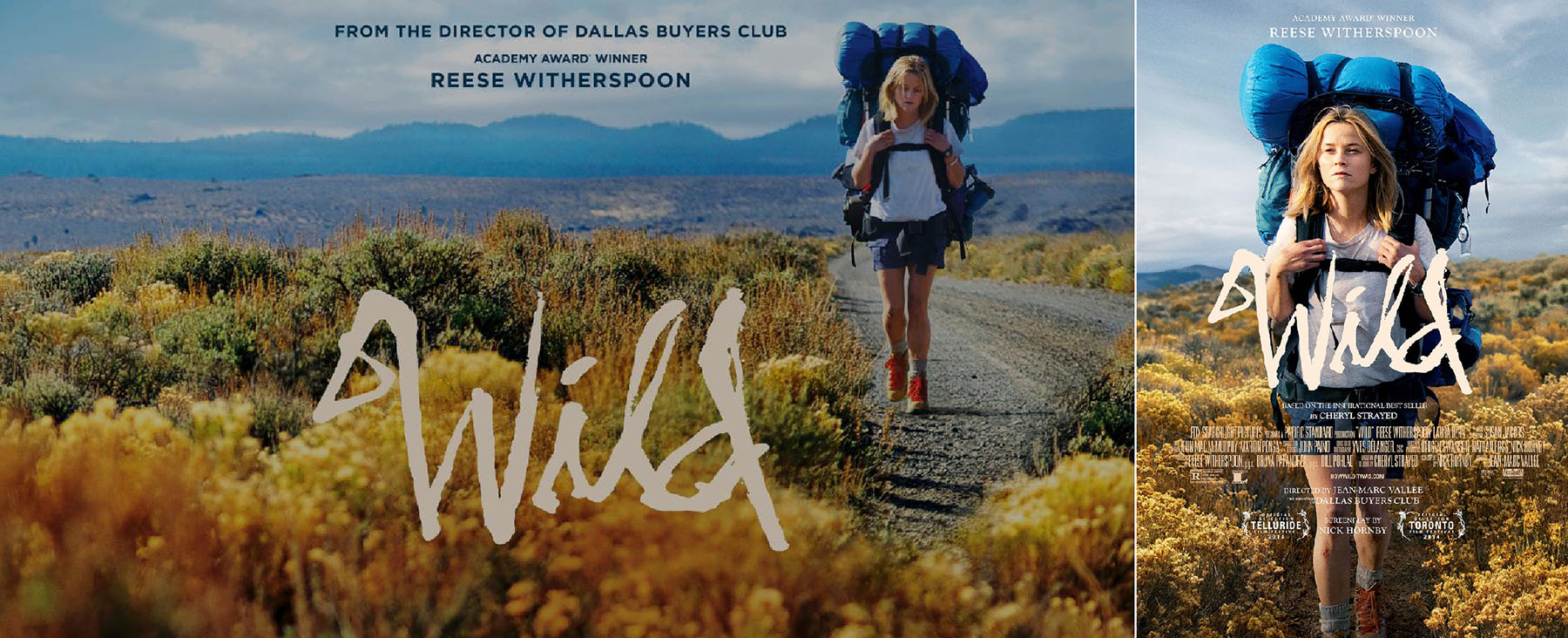 A chronicle of one woman's 1,100-mile solo hike undertaken as a way to recover from a recent personal tragedy.
More here.
25. One Week (2008)
Directed by Michael McGowan. Stars: Joshua Jackson, Peter Spence, Marc Strange, Gage Munroe.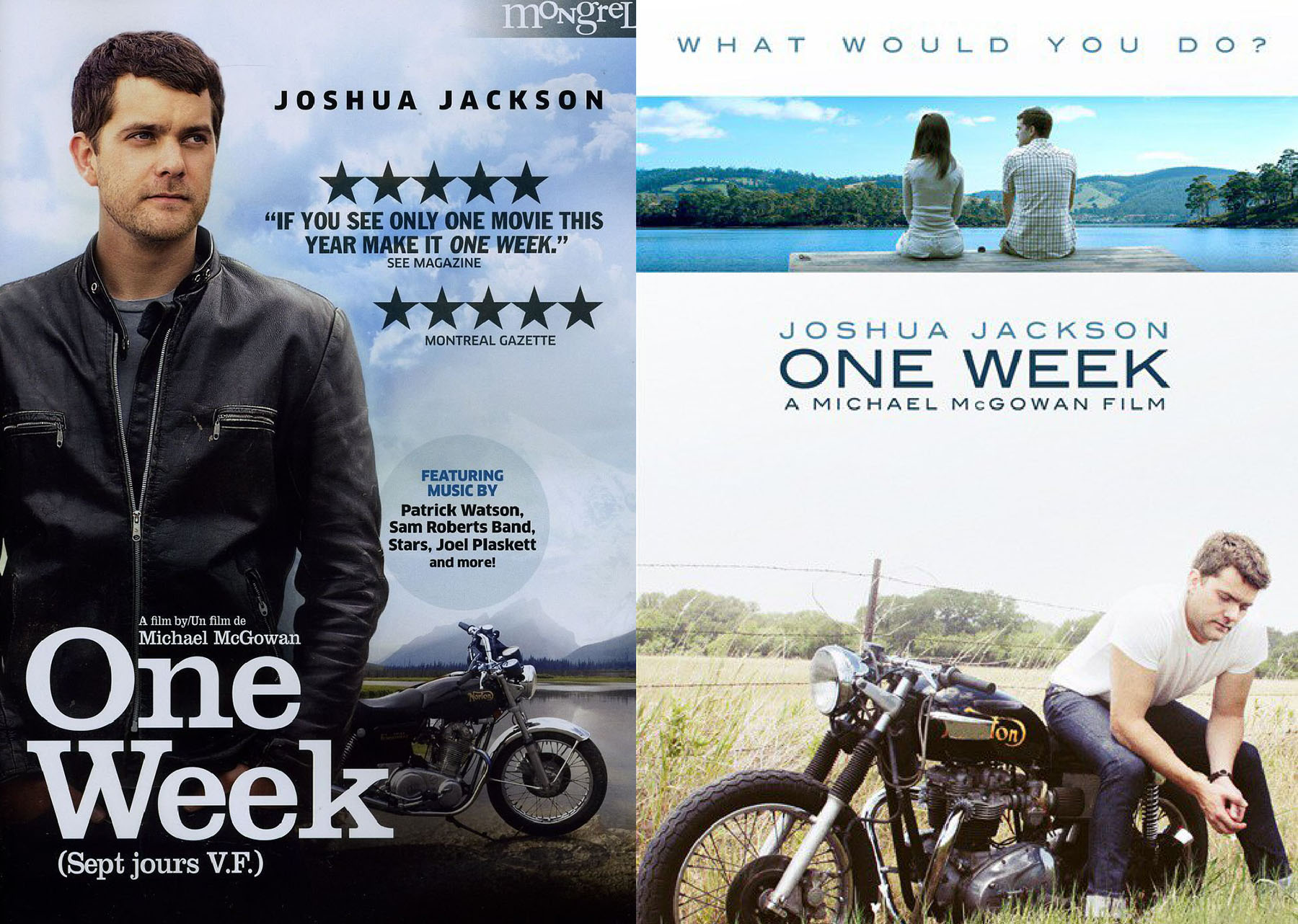 Chronicles the motorcycle trip of Ben Tyler as he rides from Toronto to Tofino, British Columbia. Ben stops at landmarks that are both iconic and idiosyncratic on his quest to find meaning in his life.
26. Tracks (2013)
Directed by John Curran. Stars: Mia Wasikowska, Adam Driver, Lily Pearl, Philip Dodd.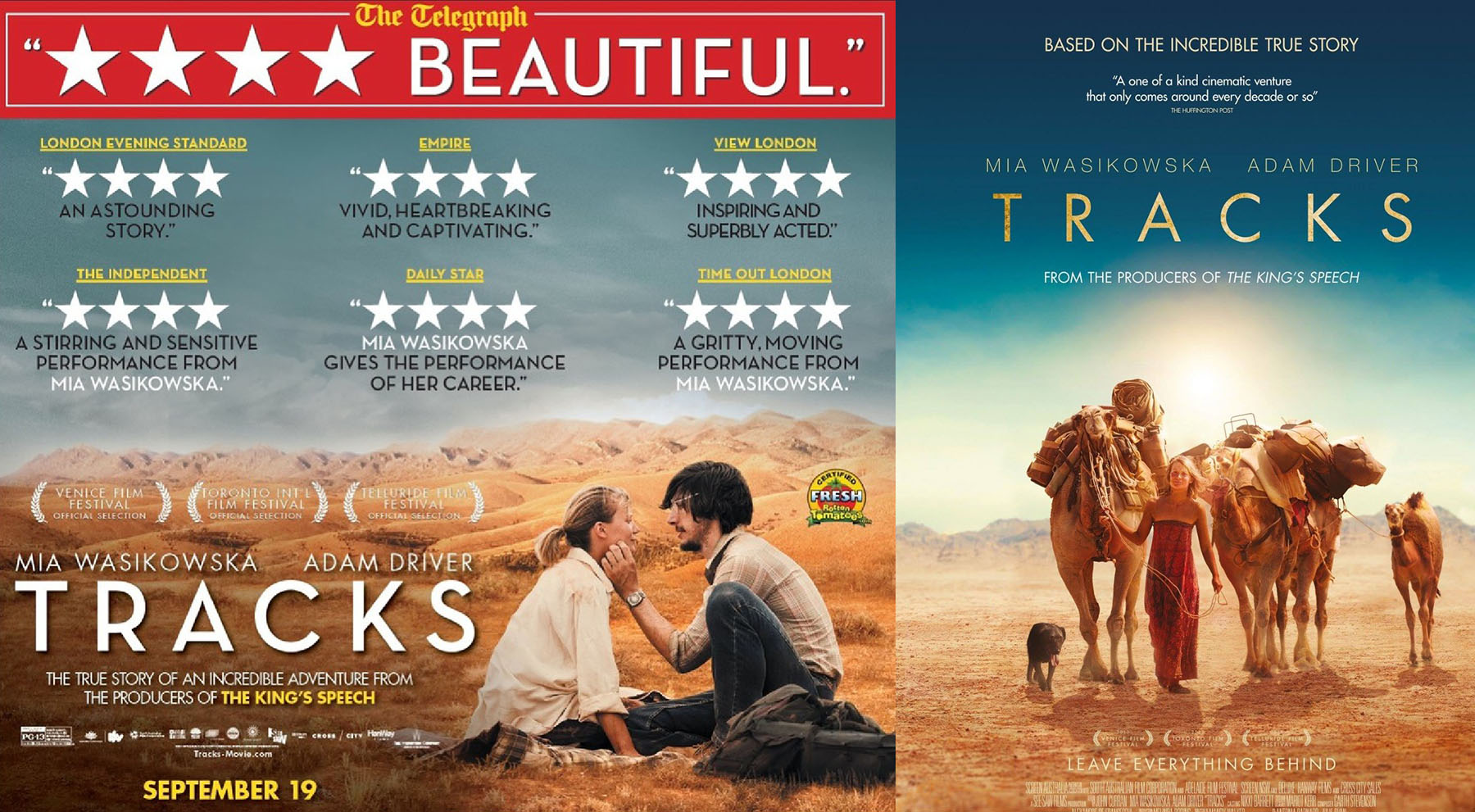 A young woman goes on a 1,700-mile trek across the deserts of West Australia with four camels and her faithful dog
27. Out of Africa (1985)
Directed by Sydney Pollack. Stars: Meryl Streep, Robert Redford, Klaus Maria Brandauer, Michael Kitchen.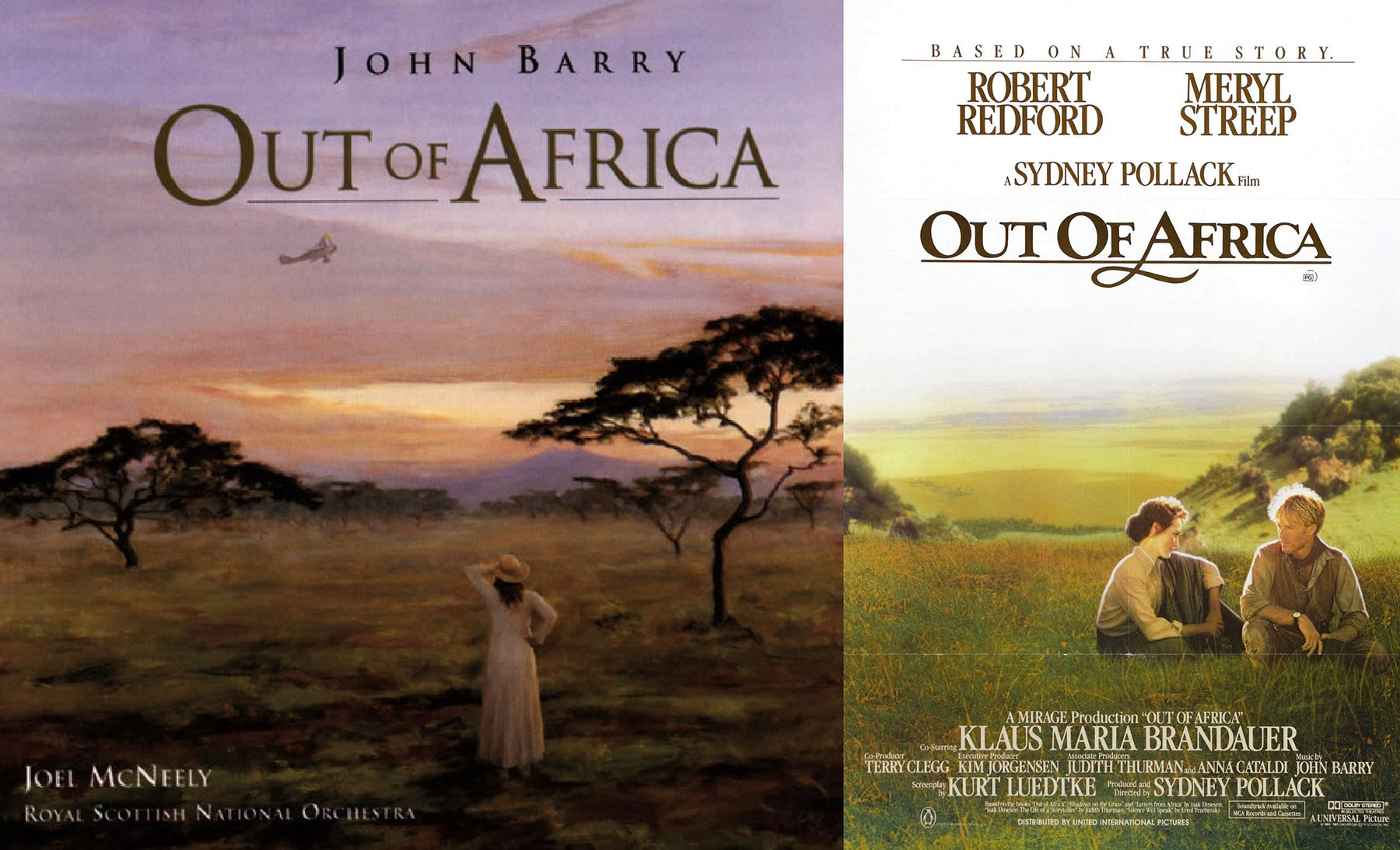 In 20th-century colonial Kenya, a Danish baroness/plantation owner has a passionate love affair with a free-spirited big-game hunter.
More here.
Hope everyone loved this collection. Please do comment if you have questions, recommendations, suggestions or feedbacks.Would be happy to respond.