Srinagar, Jammu & Kashmir, India
Srinagar is the summer capital (while Jammu is the winter capital) of the Indian state of Jammu and Kashmir and the largest city in the Kashmir region.The first thing that comes into mind with Srinagar is the beauty and charm of Dal Lake that defines most of Srinagar.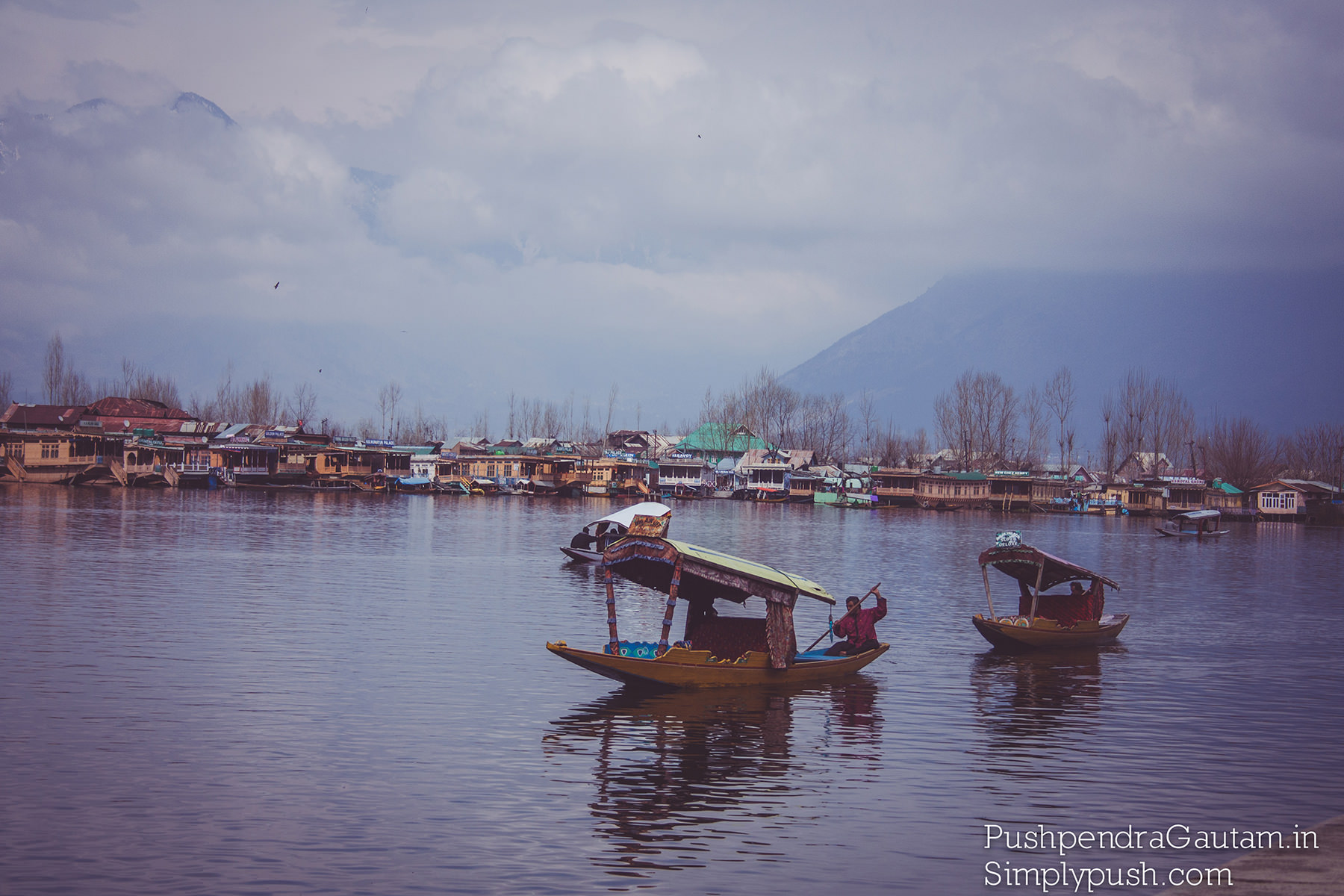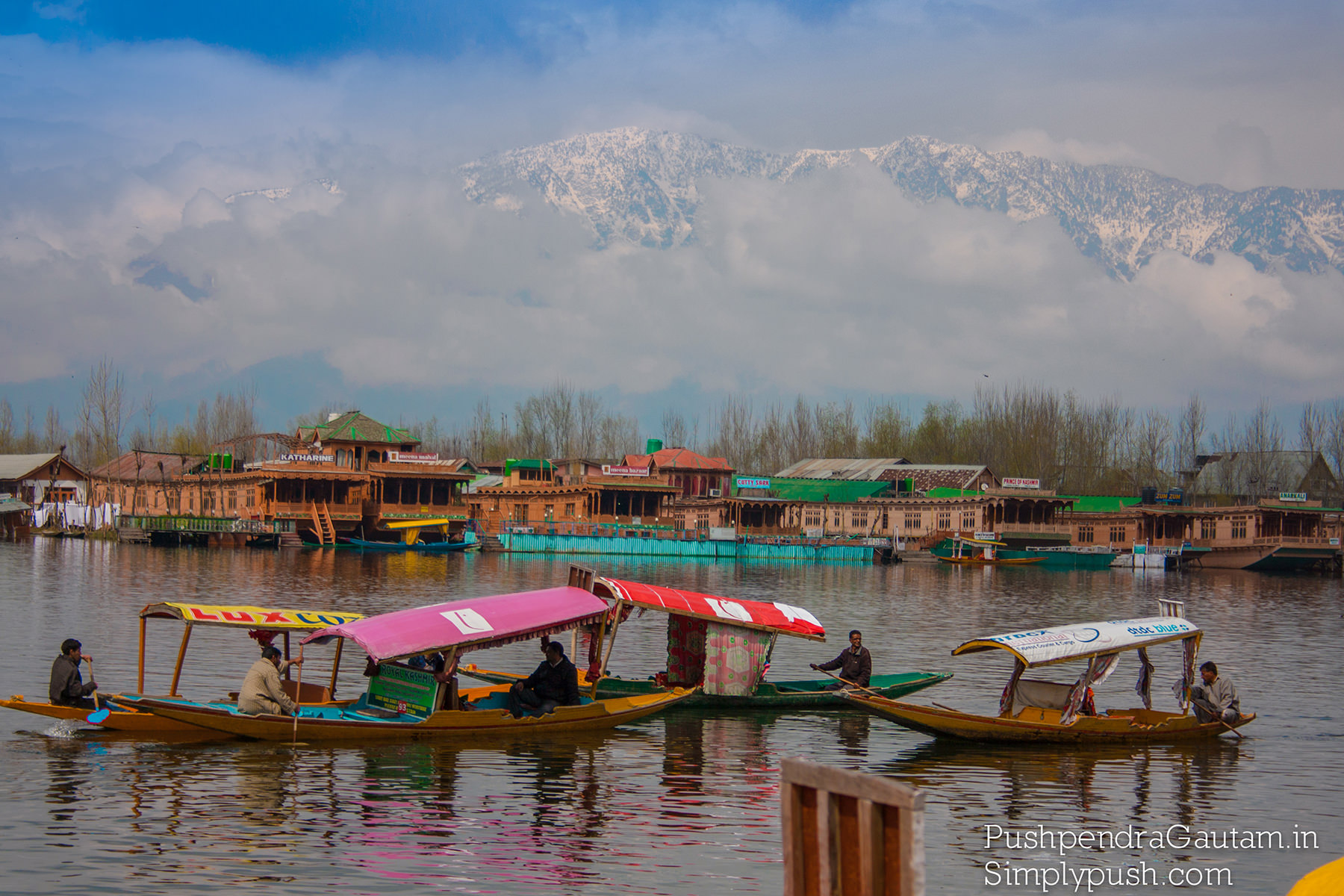 Spread over 15km around, Dal Lake is Srinagar's jewel, a vast, mirror-flat sheet of water reflecting the carved wooden balconies of the houseboats and the misty peaks of the Pir Panjal mountains. Scenic views of the lake can be witnessed from the shore line Mughal gardens, such as Shalimar Bagh and Nishat Bagh built during the reign of Mughal Emperor Jahangir & from houseboats cruising along the lake in the colourful shikaras.
During the winter season, the temperature sometimes reaches −11 °C, freezing the lake.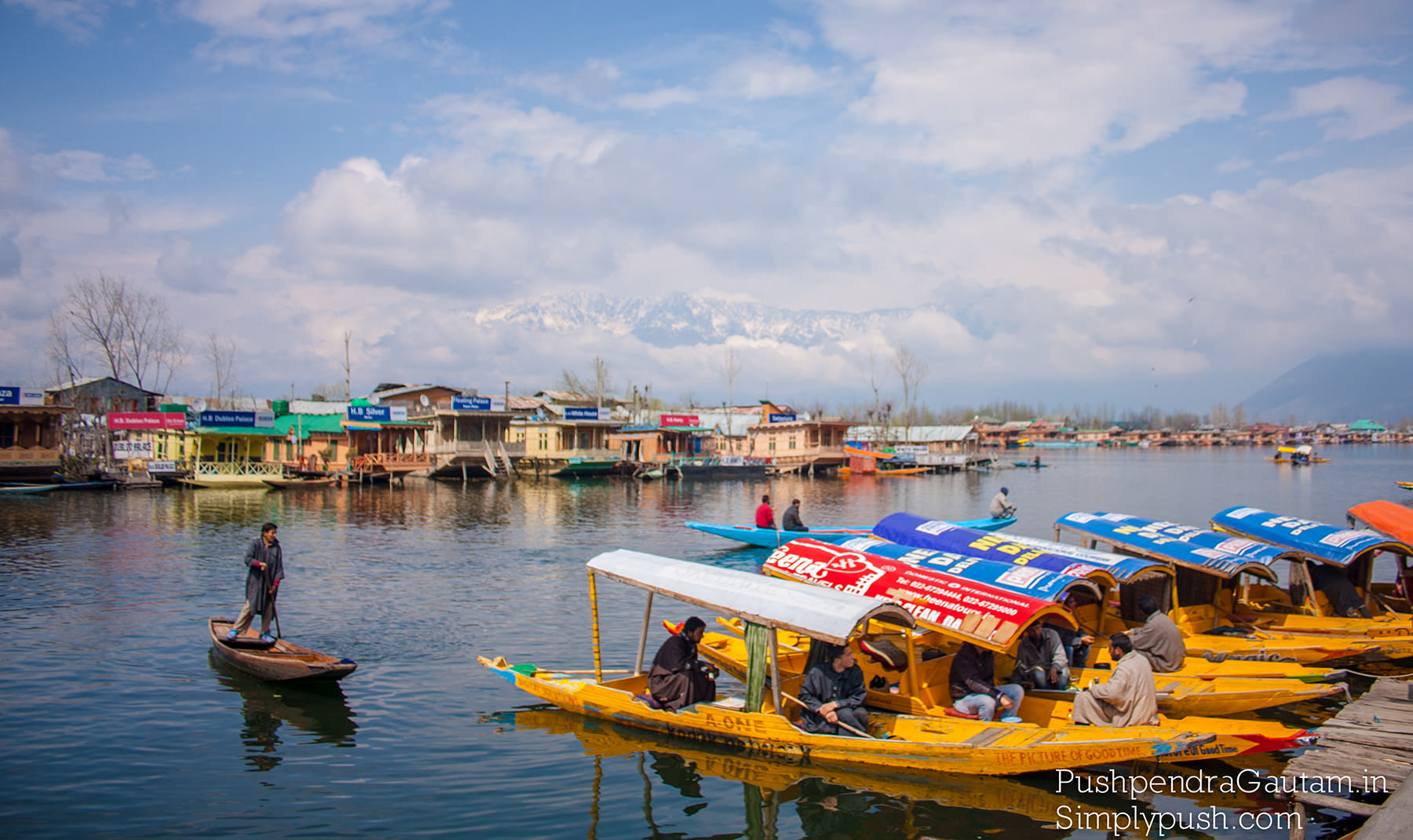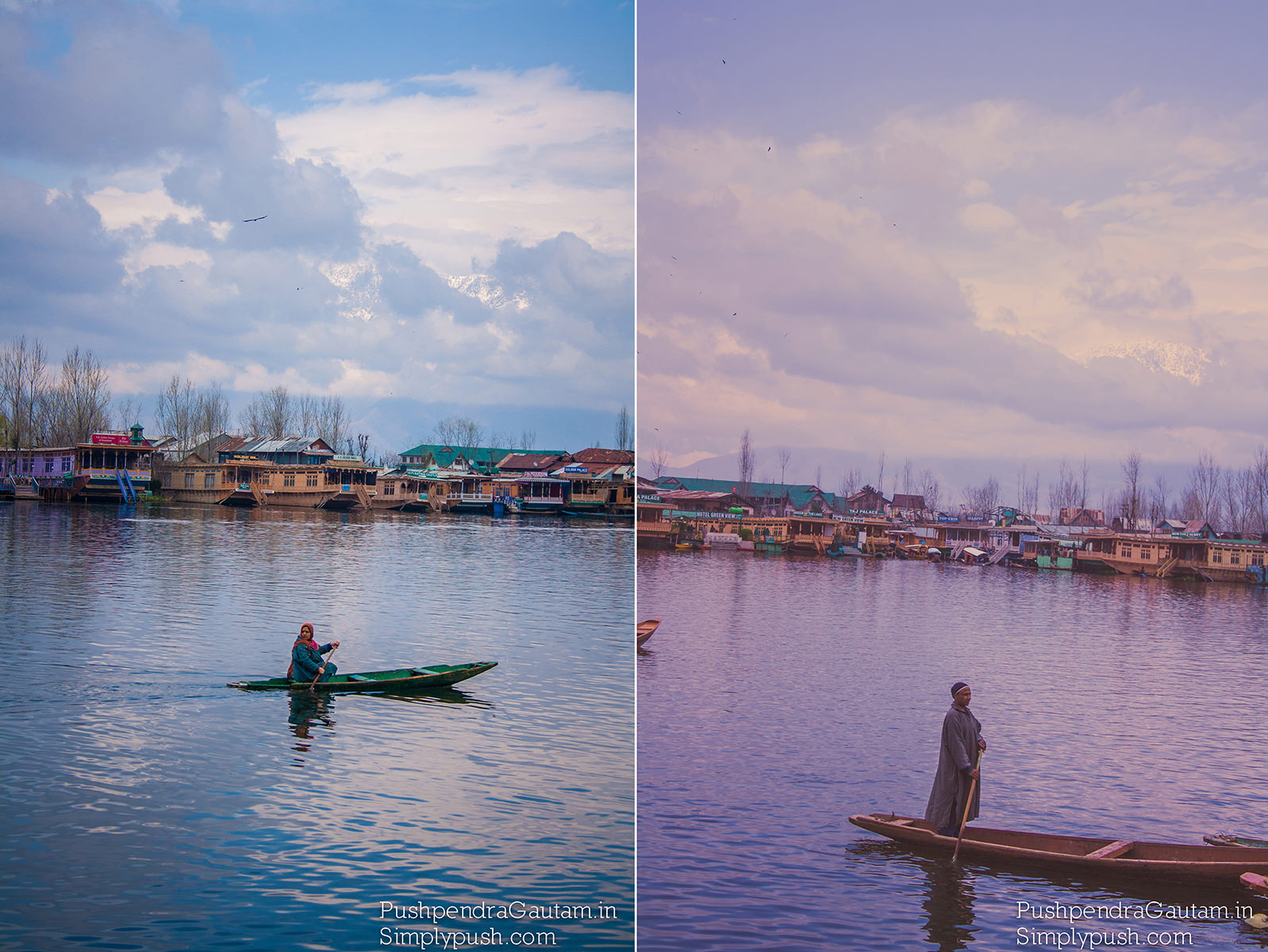 Dal lake is mentioned as Mahasarit in ancient Sanskrit texts. Ancient history records mention that a village named Isabar to the east of Dal Lake was the residence of goddess Durga.This place was known as Sureshwari on the bank of the lake, which was sourced by a spring called the Satadhara.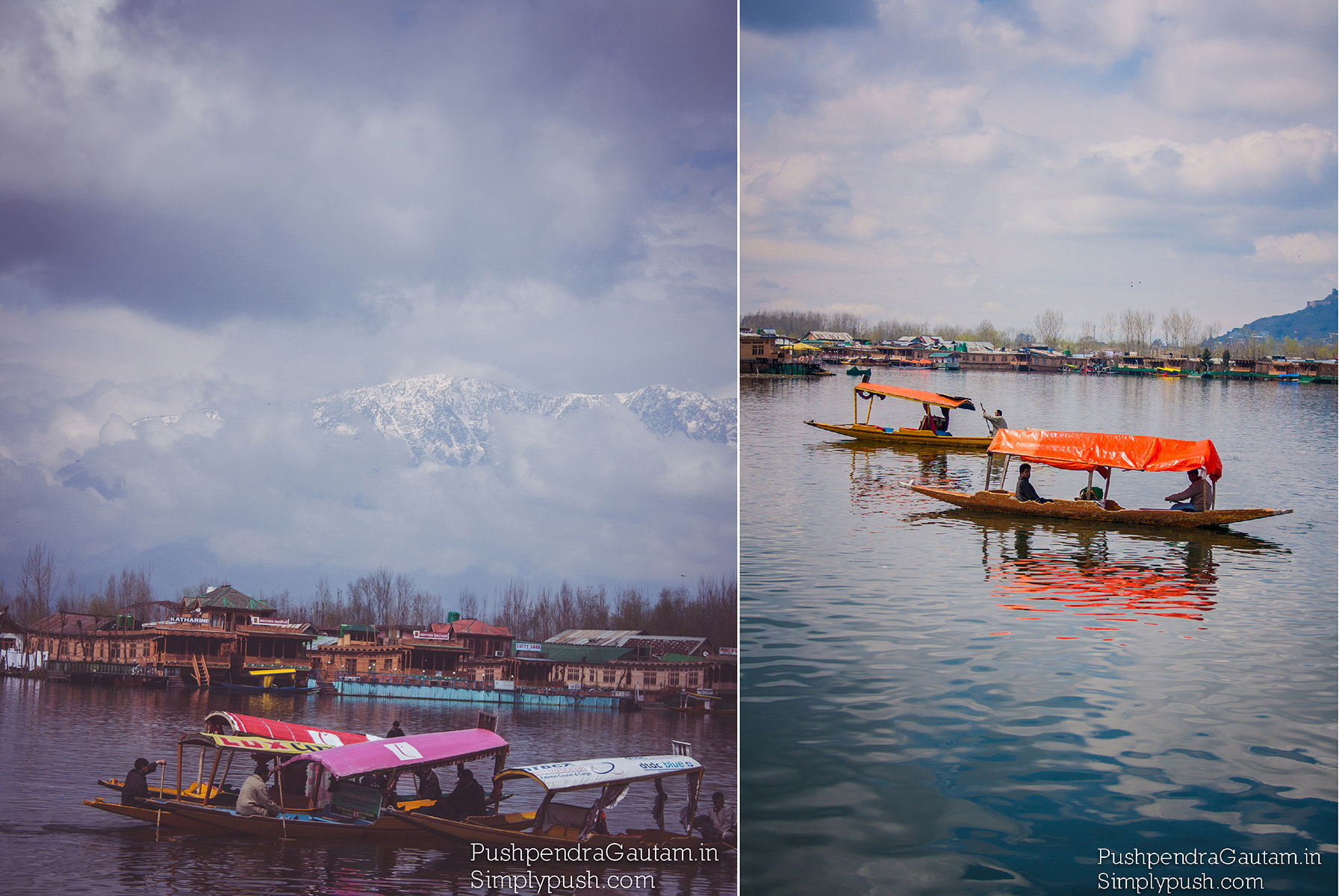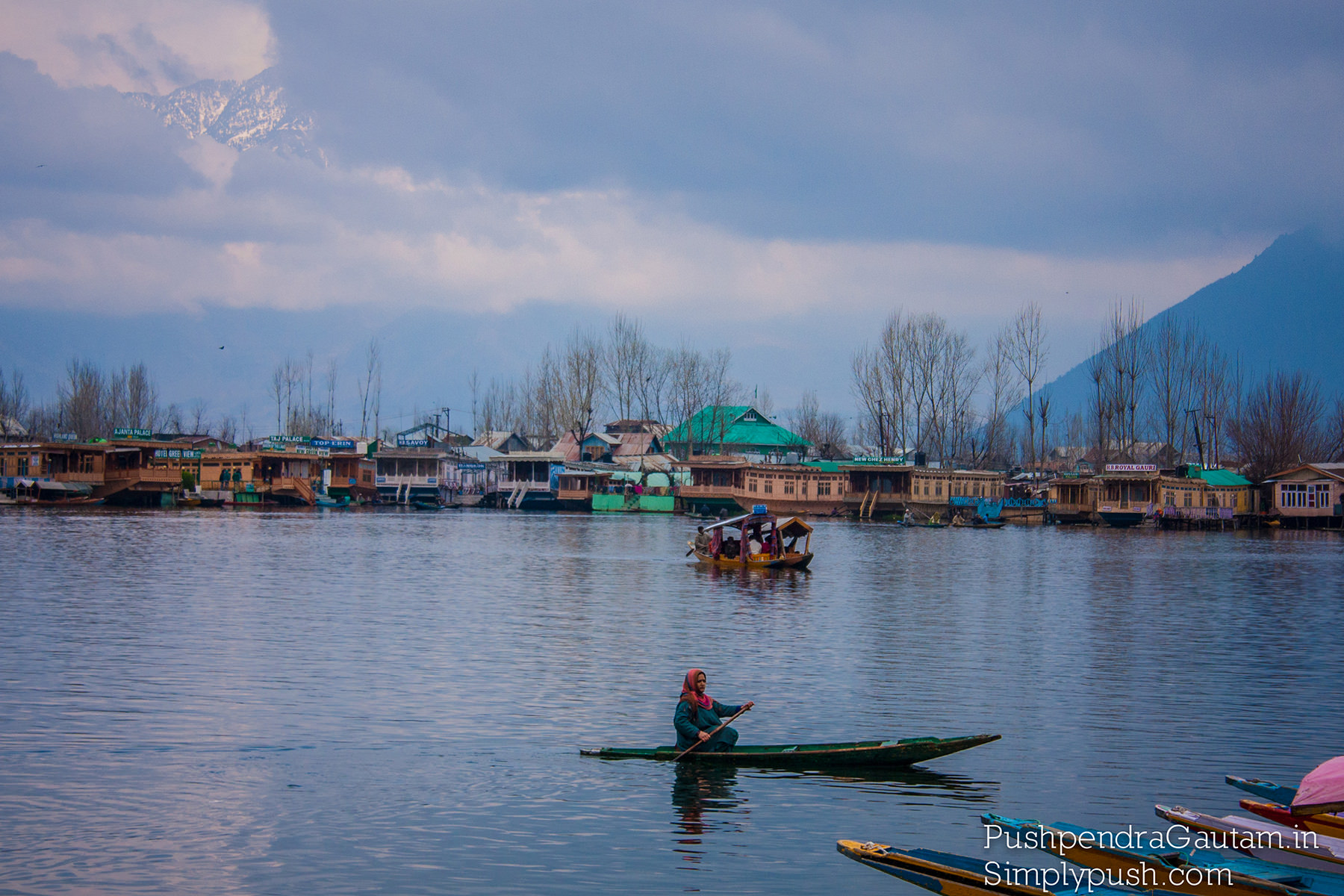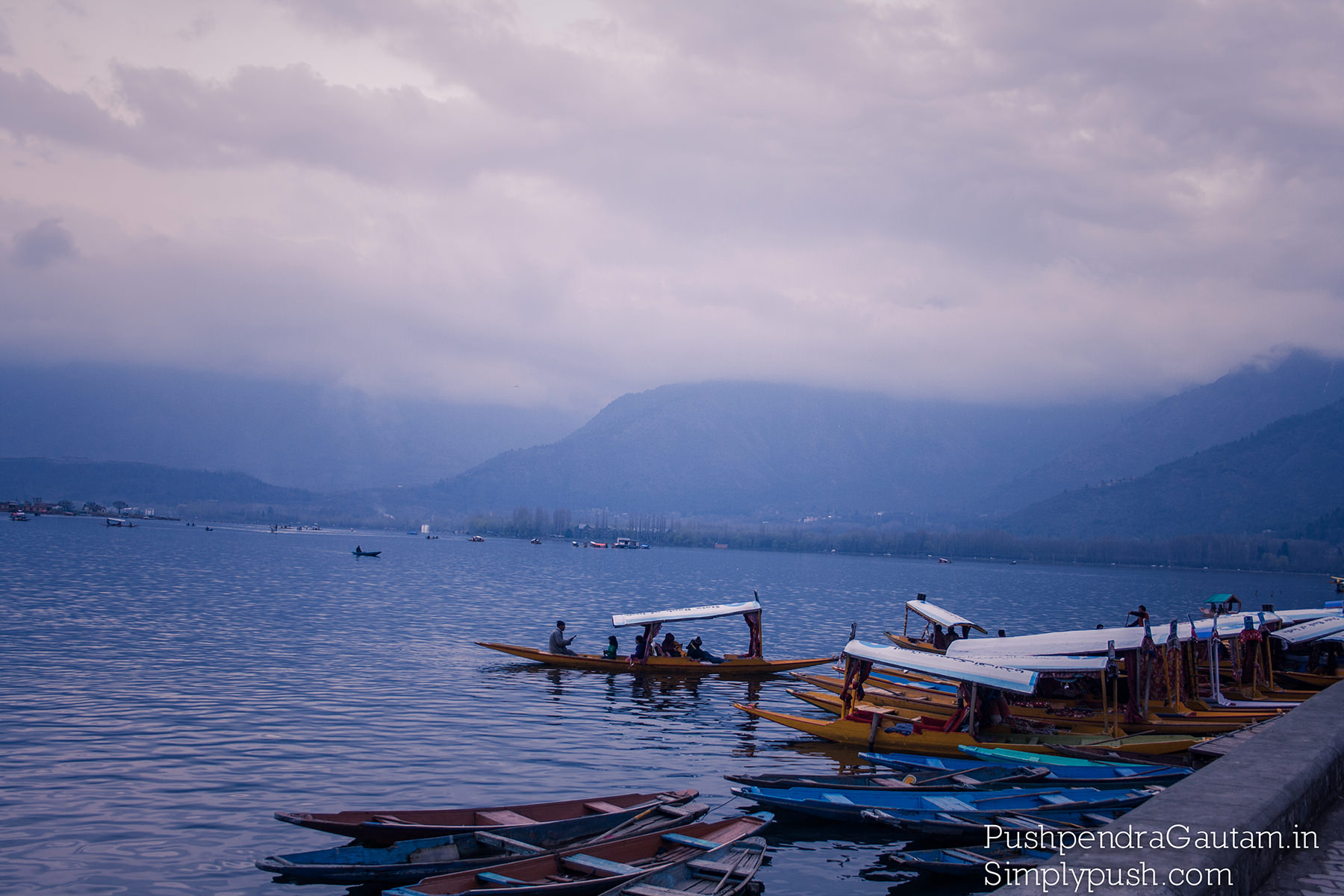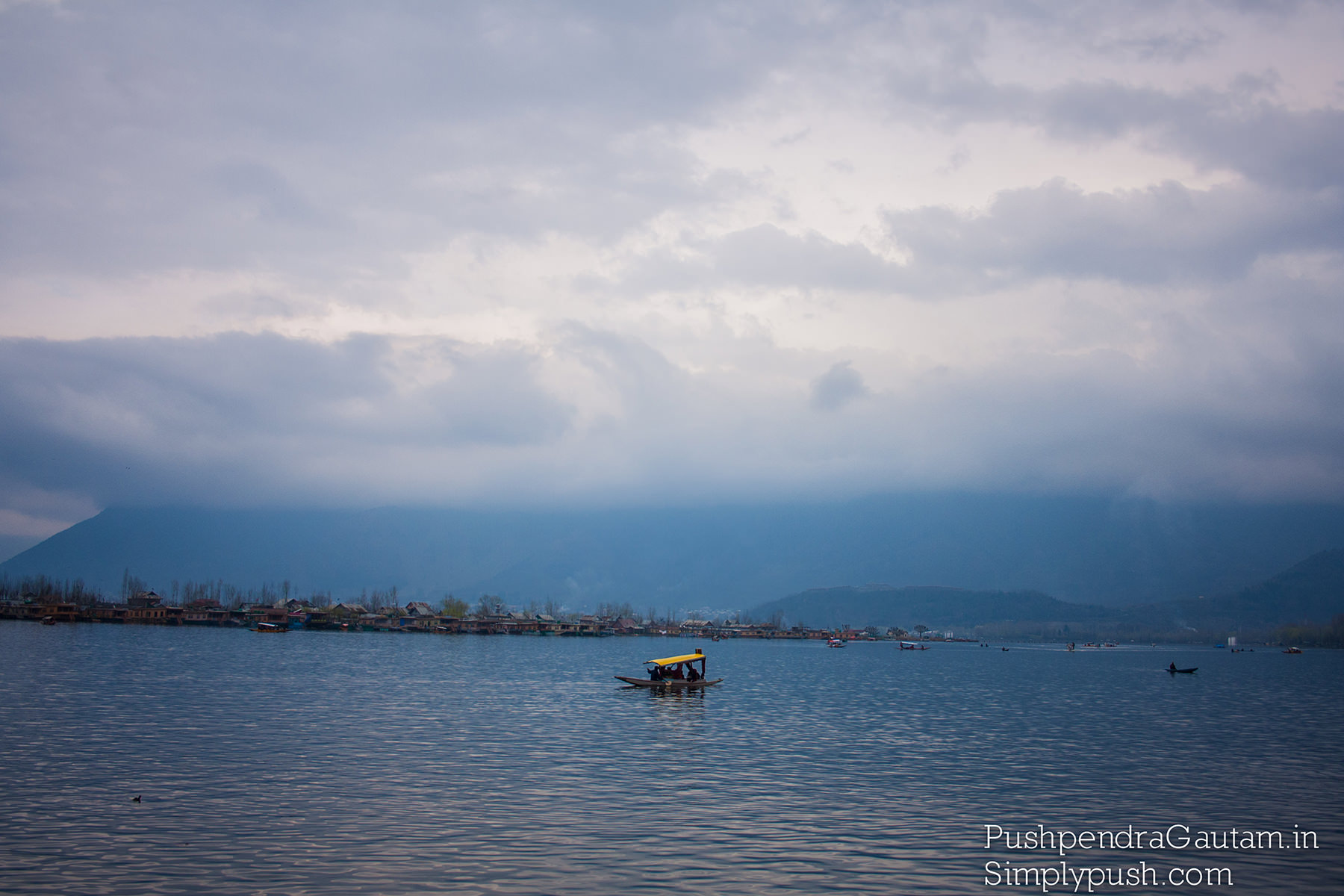 How to Get in : You can take a train to Jammu and take a cab/bus from Jammu to Srinagar. Alternatively you can also take a cab/bus from Jammu to Banihal and then from Banihal to Srinagar you can travel by Train (where you'll witness the best train journey in India).
Alternatively, you can fly directly to Srinagar.If you travel by train, you'll be able to exprience the below scenic route :) Below are the pics from the journey (Blog on the train trip here)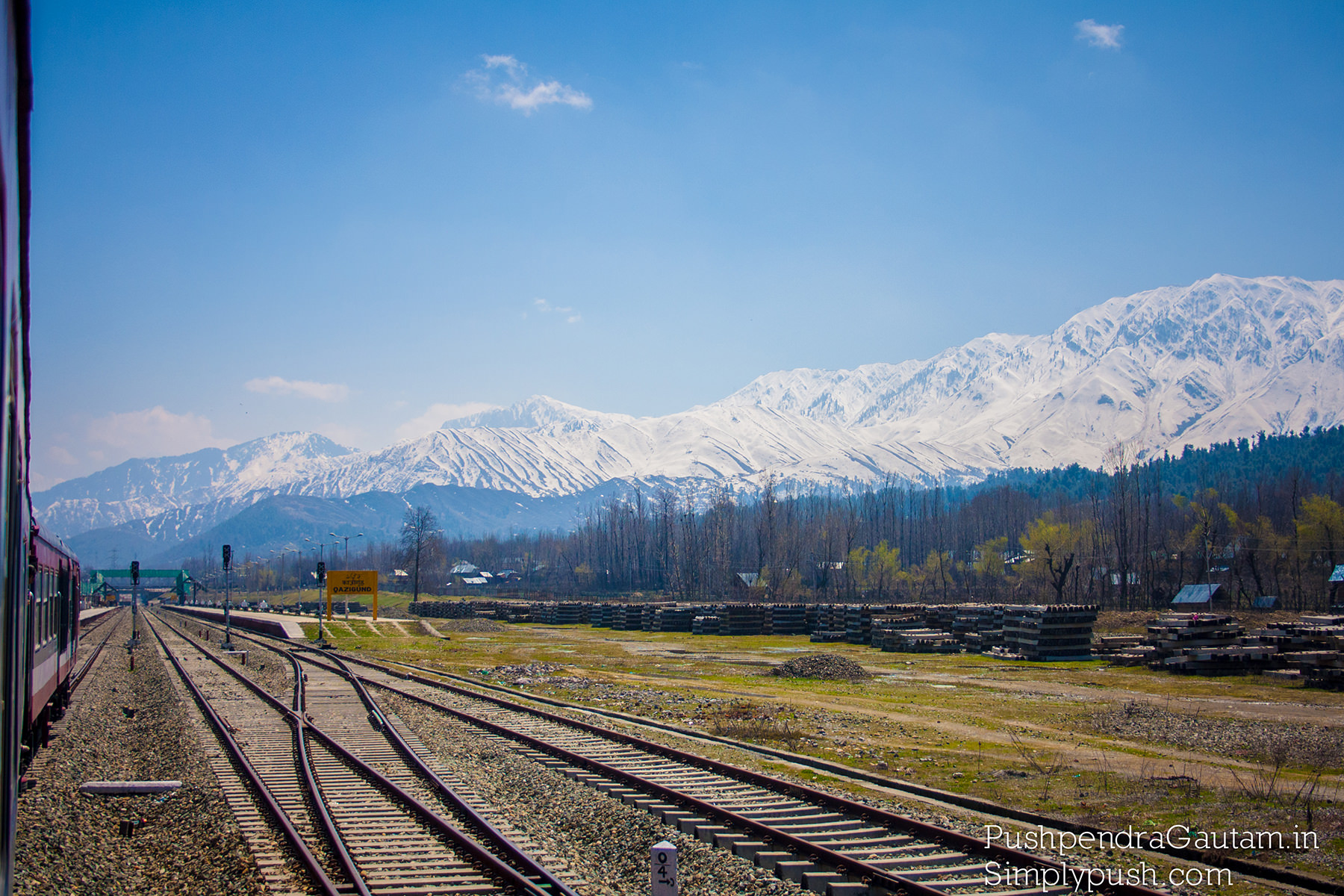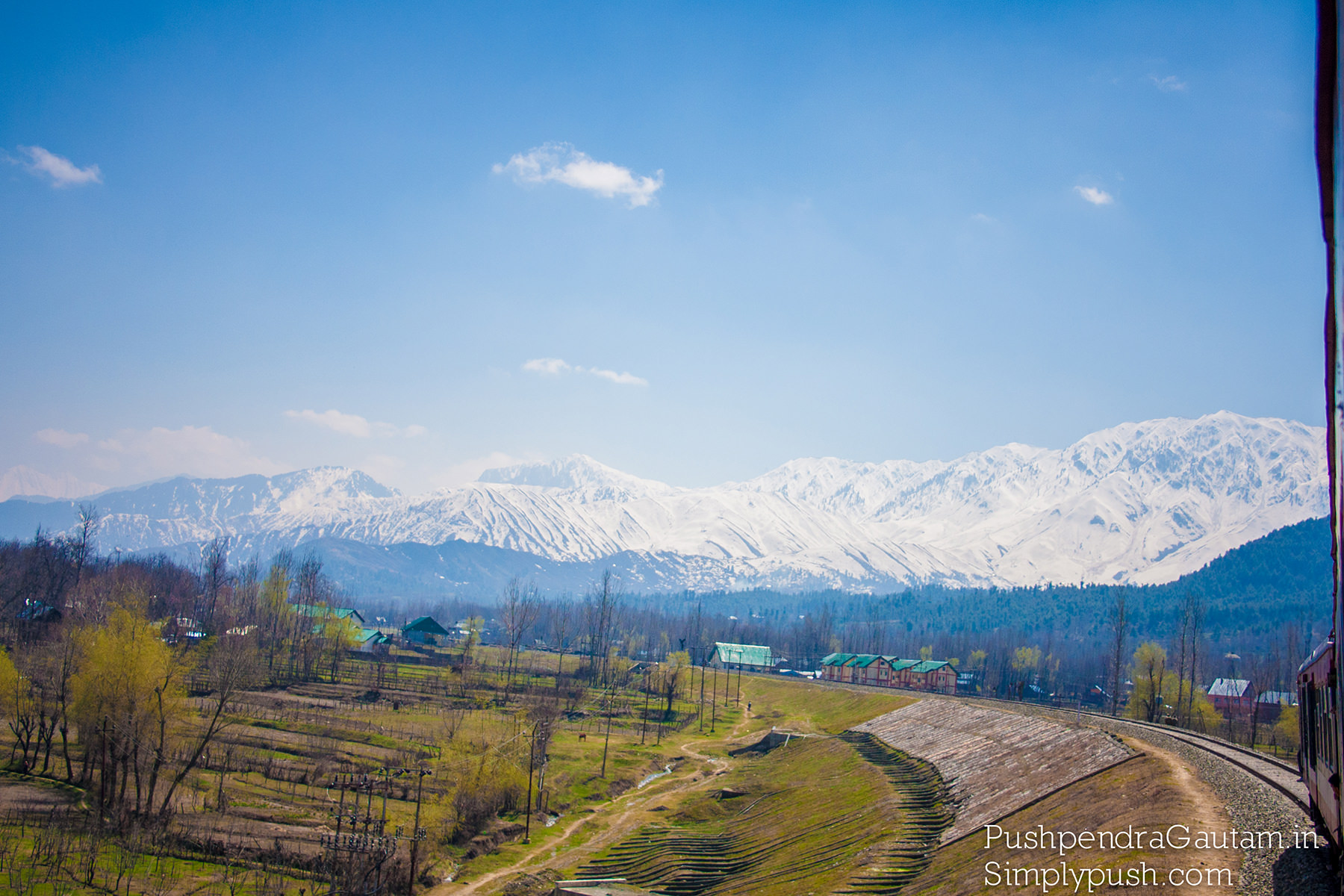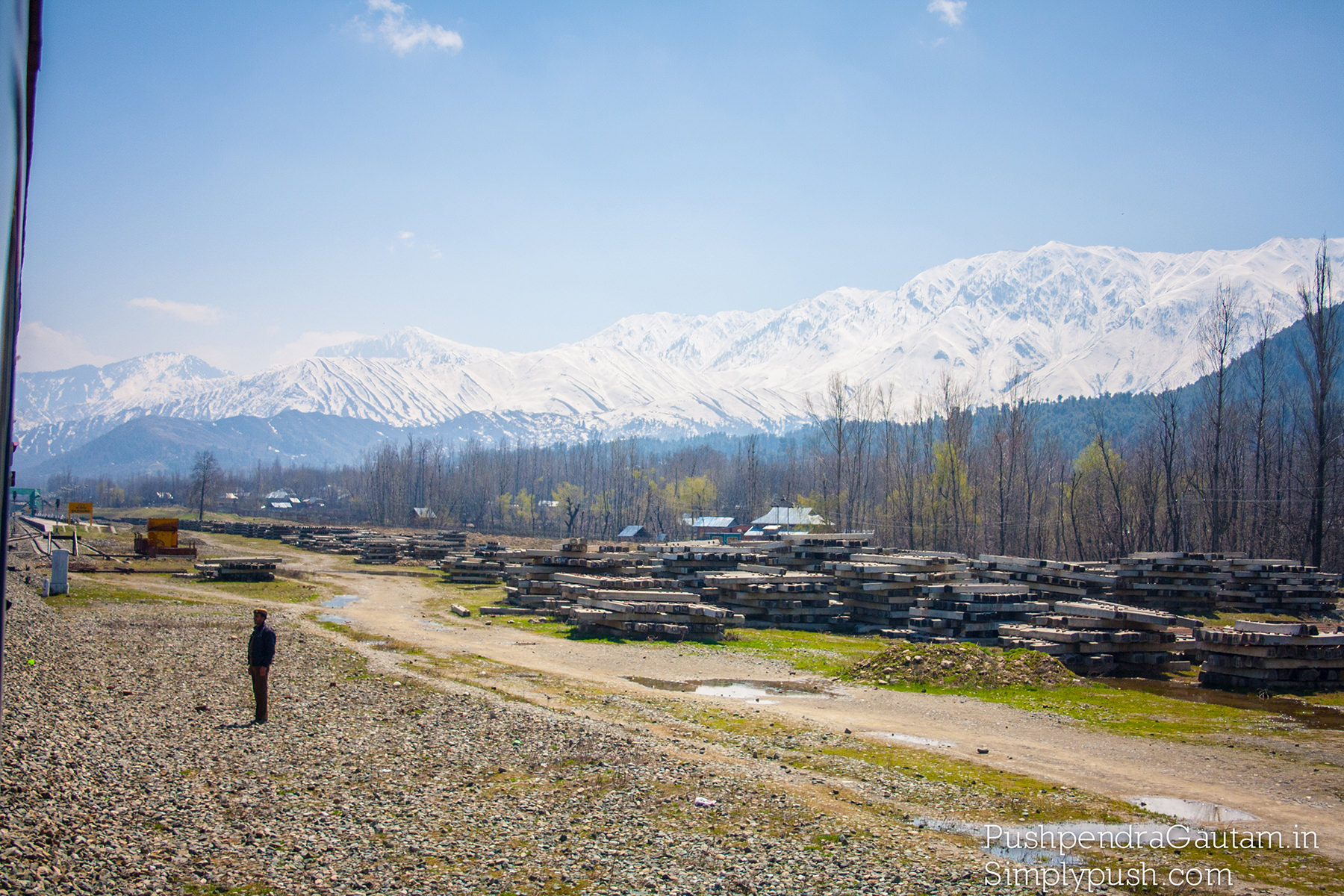 Important
1. Only Post paid sim cards work in Jammu & Kashmir.Pre Paid won't work here.
2. A Taxi to the town usually costs Rs 300 or even less on sharing basis. A taxi to Gulmarg costs Rs. 1500-2000.
3. A Shikara ride & Houseboat stay(at Dal Lake) is recommended. Stay in a houseboat in Dal Lake is one of the most amazing experience Srinagar has to offer.Depending upon the season and Month , prices for one night stay will vary from Rs 1000-5000. The houseboats do not float free around the lake, but are anchored off-shore. Each houseboat usually has 2-5 bedrooms plus bath, dining room, living room, upper deck.
4. Houseboats on Nagin lake are upscale and more expensive but are much more beautiful, and the Nagin lake location is serene.
5. This beautiful city is famous for its shawls (Pashmina). You can also enjoy the House Boats, dry fruits, lakes and picturesque gardens.
How to reach By Road: Typical time from Jammu-Srinagar is 11-12 hours while Srinagar-Jammu 9-10 hours (without any traffic congestion). It is always advisable to keep margin of 4-5 hours while traveling in mountainious regions.
By train Srinagar has its own Railway station. But you can travel till Banihal. Banihal to Jammu is around 6 hours.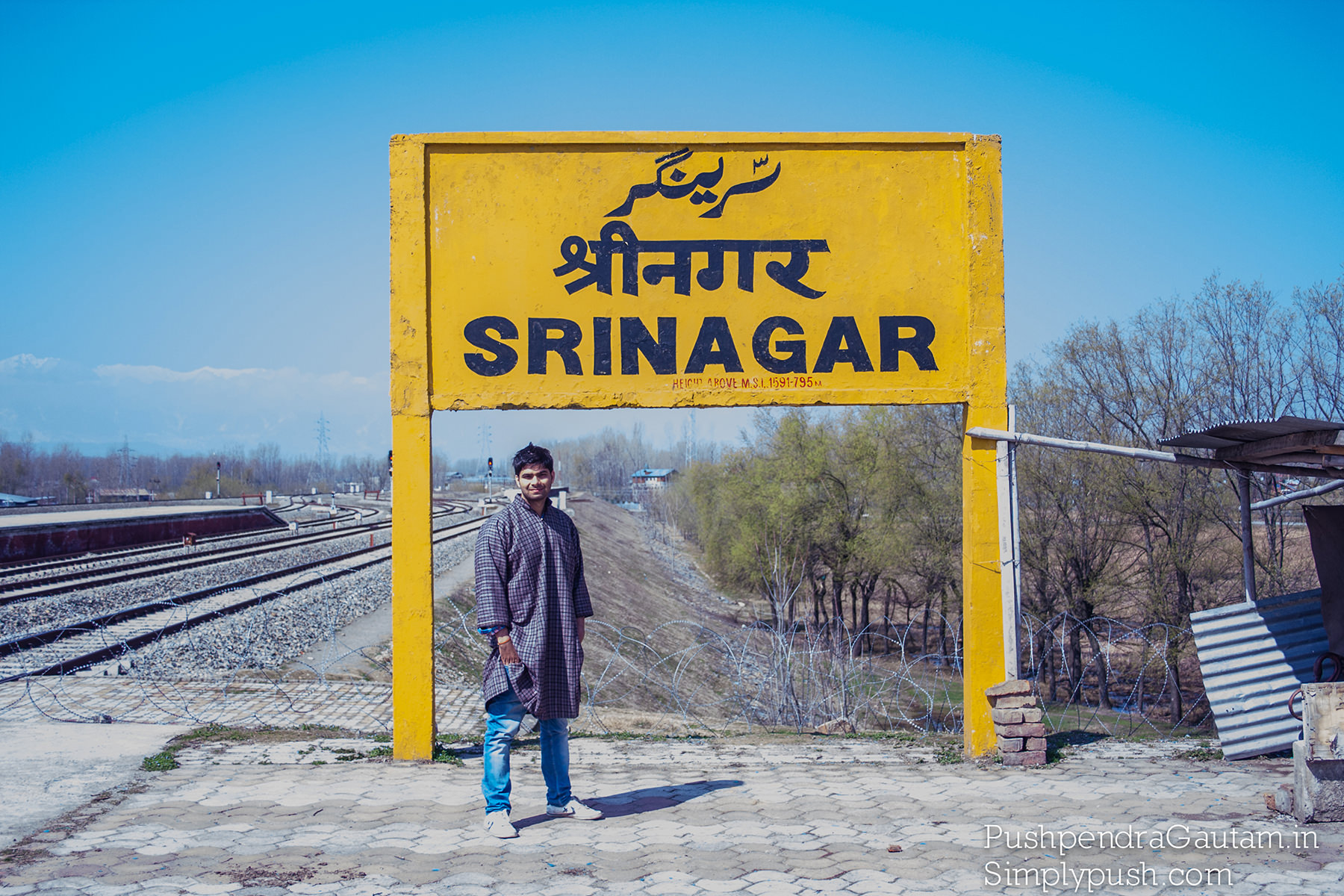 People The people are one of the most hospitable and welcoming after Ladakh. Kashmiri Kahwa and dry fruits are must when you visit here. Dry frutis (Almonds) you can find here in around 200Rs/Kg as well.
Below are few of must places to visit in Srinagar.

1.Dal Lake

2. Mughal Gardens

3. Pari Mahal : A several hundred years old garden overlooking the Dal lake.

4. Nishant Bagh : This bagh(Garden) was designed in 1633 AD by Asaf Khan, brother of Nur Jehan.Situated on the banks of the Dal Lake, with the Zabarwan Mountains as its backdrop, this 'garden of bliss' commands a magnificent view of the lake and the snow capped Pir Panjal mountain range which stands far away to the west of the valley

5. Shalimar Bagh : The Mughal garden in front of the Dal lake built by Emperor Jahangir.

6. Shankaracharya Temple is situated on the top of the Srinagar city. It looks as if Lord Shiva is looking after the people under his umbrella. More popular amongst Buddhists, this temple has rich heritage and much revered place to visit.

7. Few more gardens include Chashmashahi garden & Nehru garden.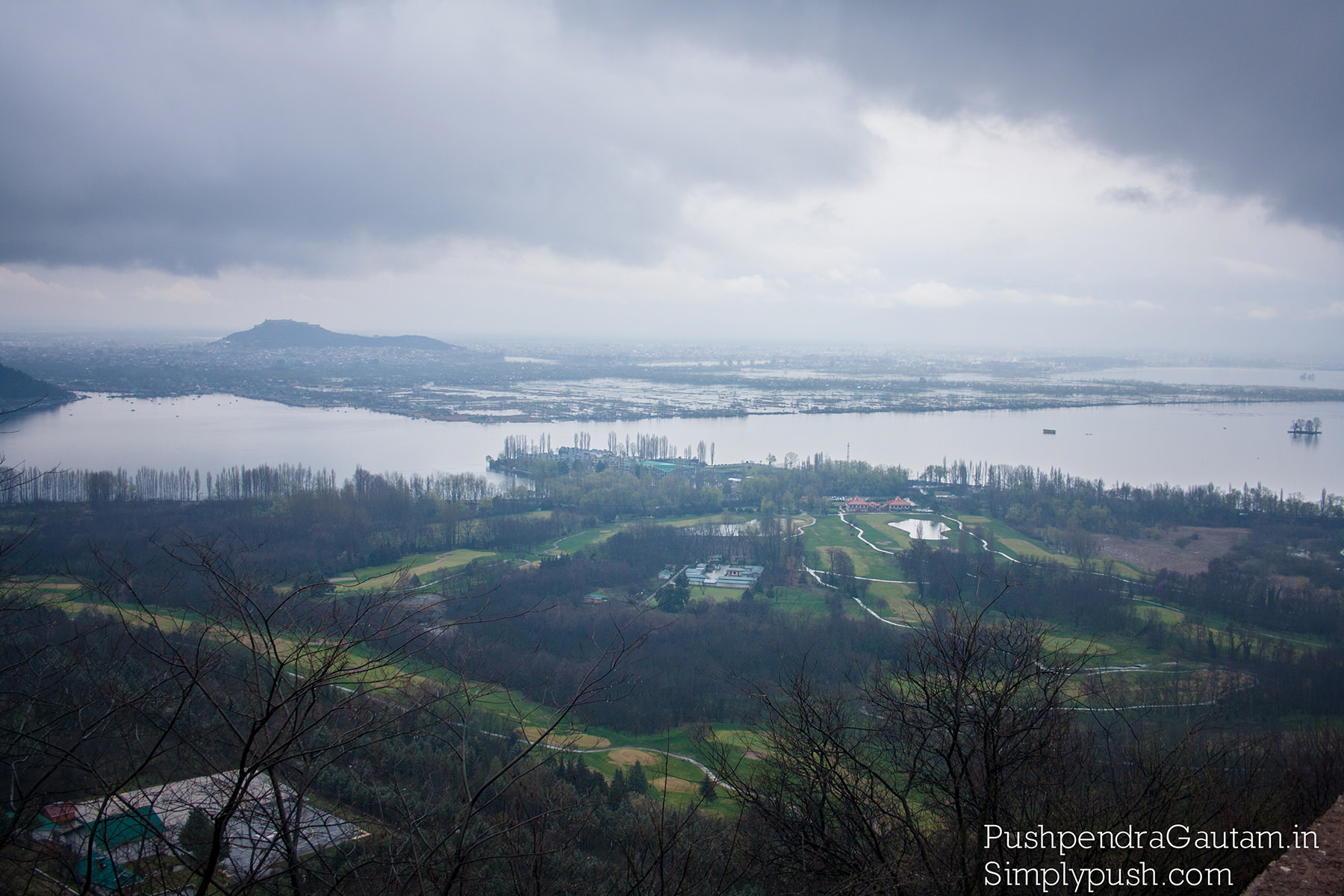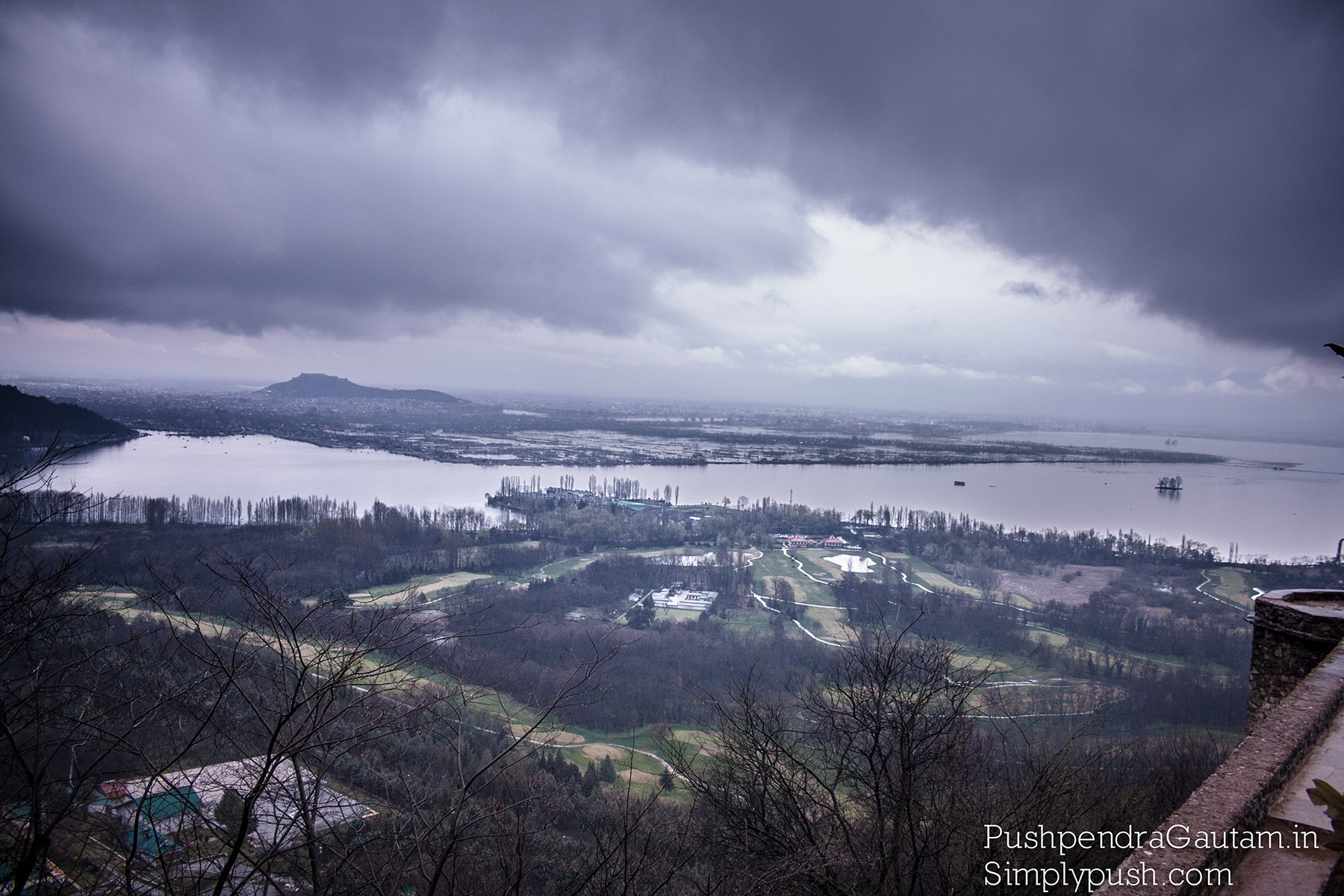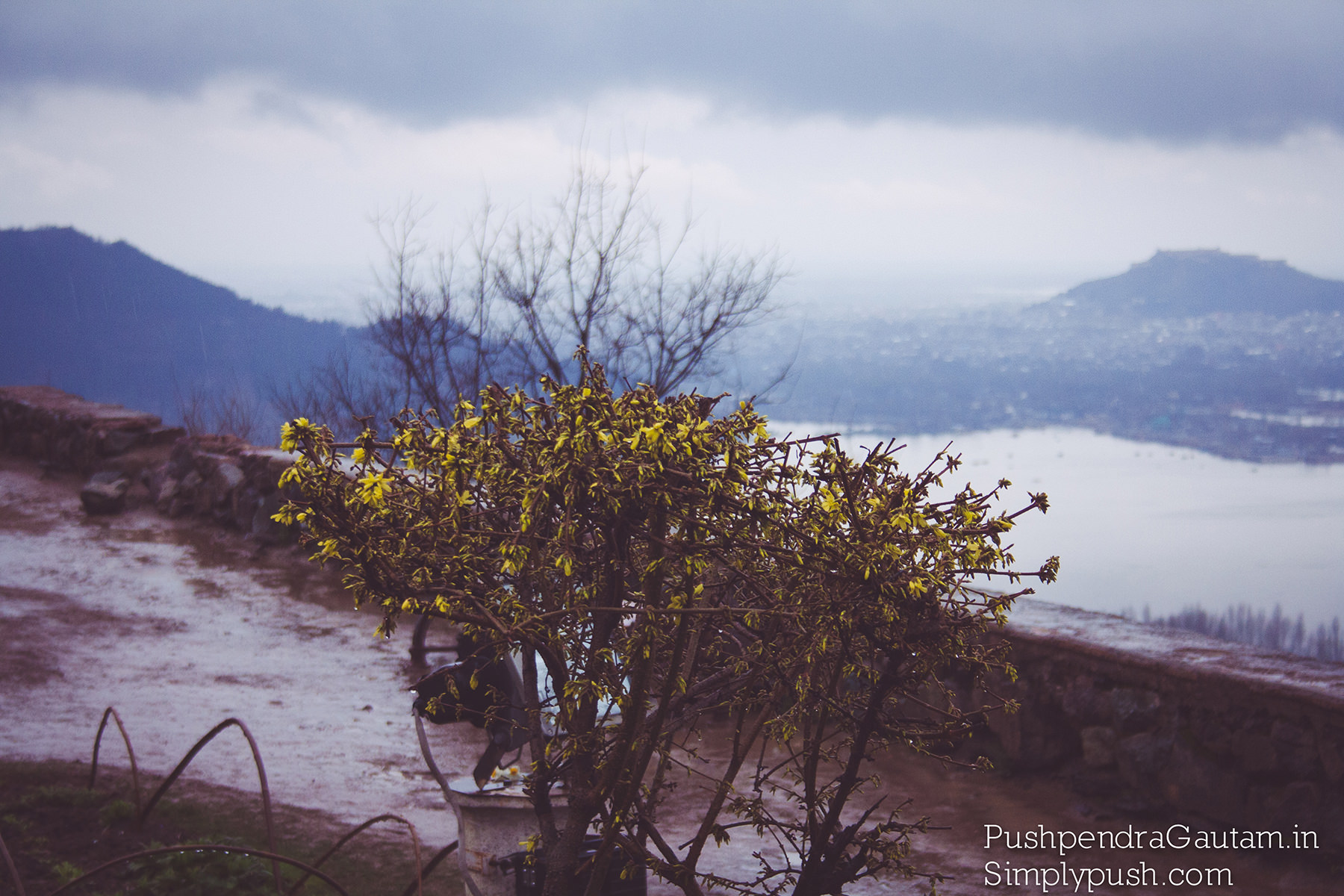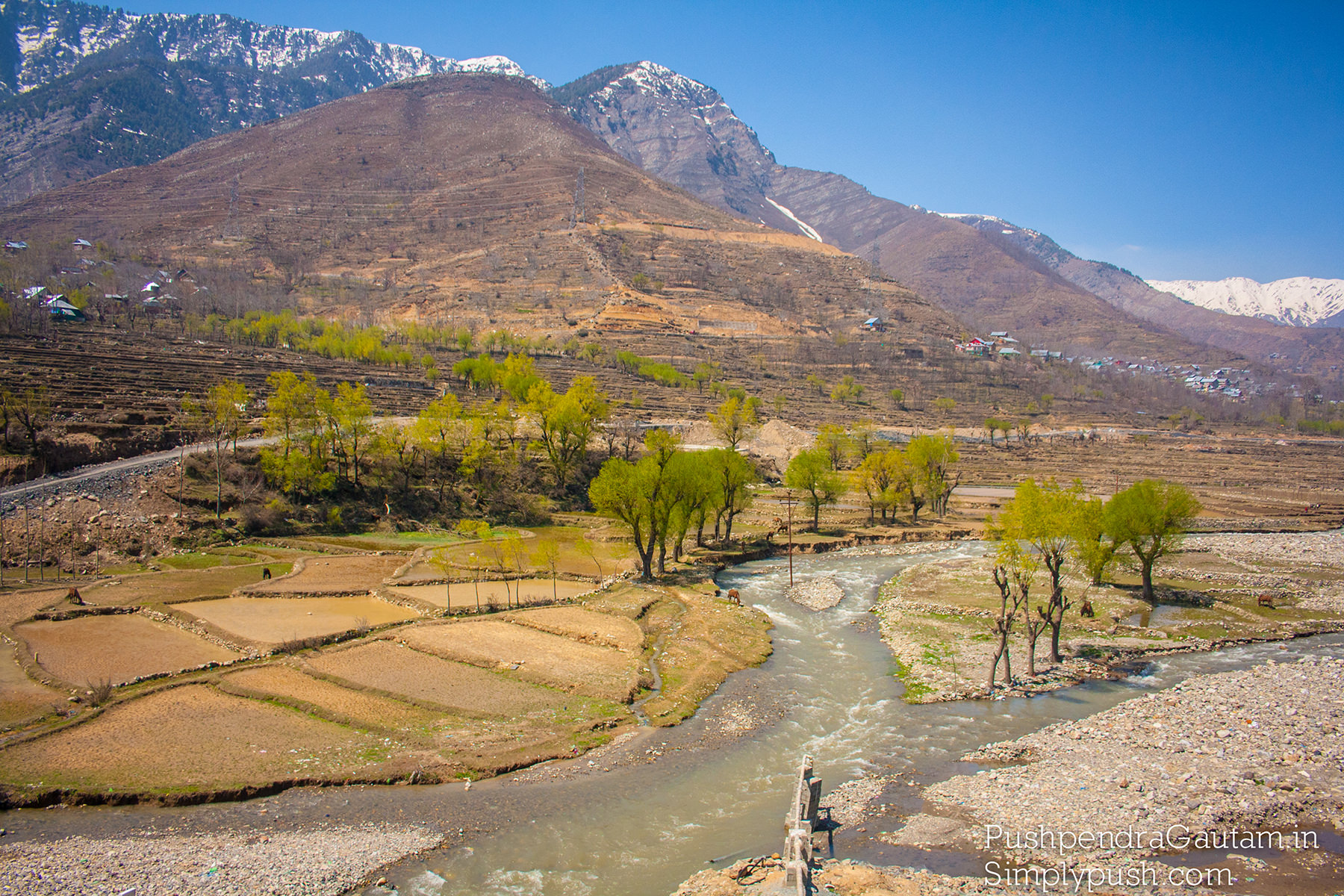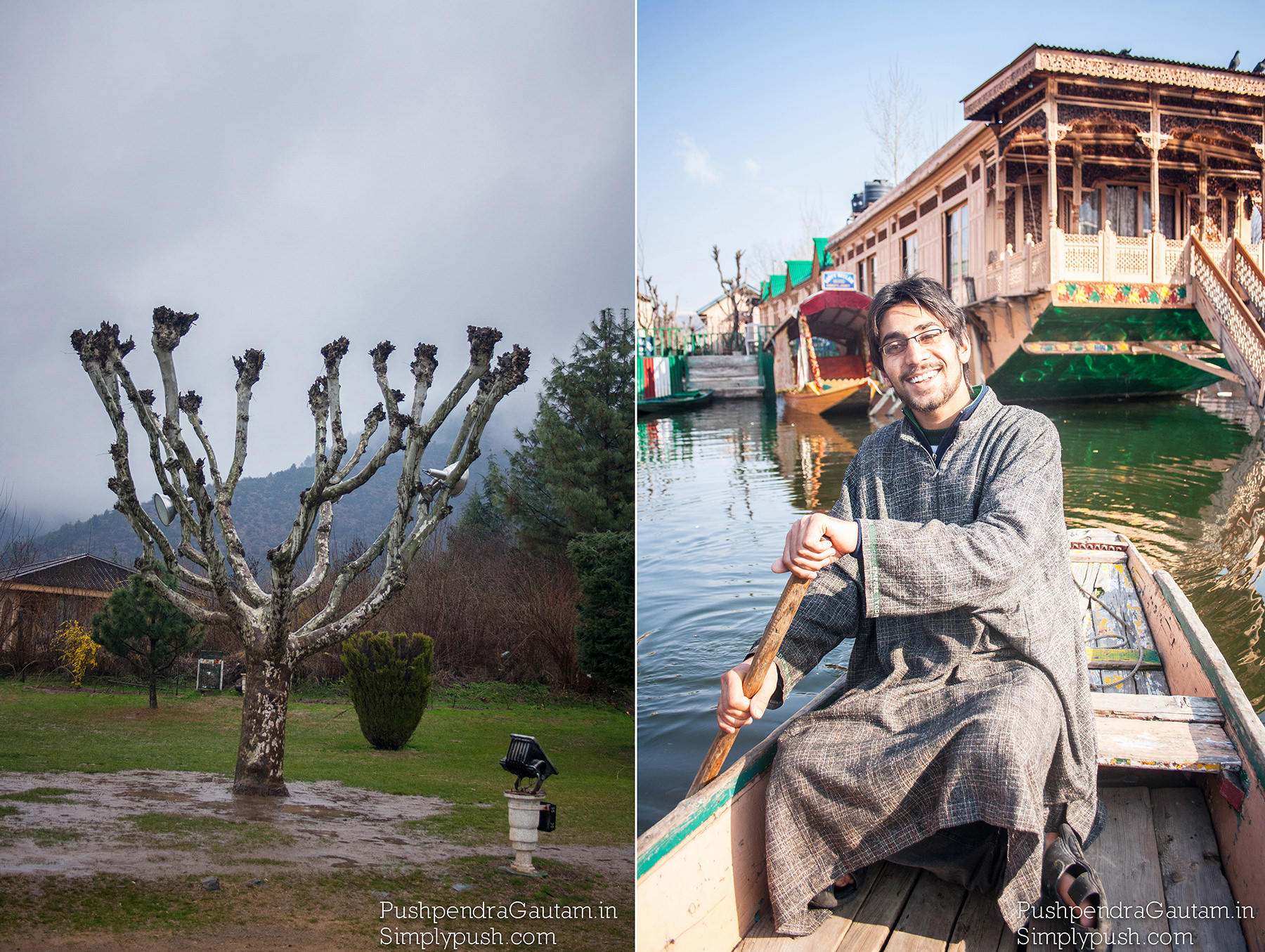 In Map : Srinagar Places to Visit



       
   In Map : In & Around Srinagar 


       
Hope everyone loved this collection. Please do comment if you have questions, recommendations, suggestions or feedbacks.Would be happy to respond.