Bike Trip : Leh Ladakh renting guide
Bike trip in Leh Ladakh is one of a lifetime adventure in itself. It is one adventure that I would recommend to each and every one of us (at-least once). I get a lot of queries on bike trips and how's and don't for the trip. Would like to address them through a blog-post. Here I go !!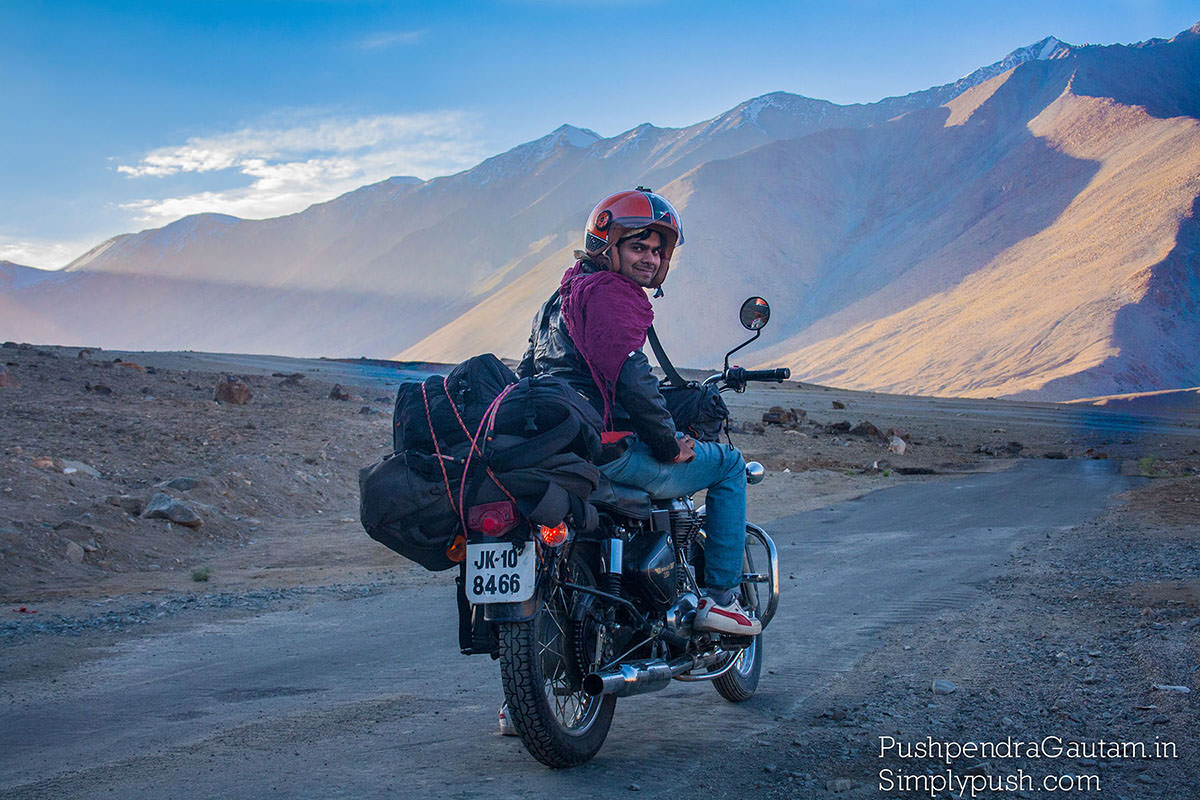 1. Can I Rent Bike in Leh – Ladakh region? How to do that?
Yes, you can of-course rent bikes in Leh. The main market and almost in every small market ( and Fort Road) you will see lot of shops that rent bikes in Leh. The price would range between Rs.800- 2000, depending upon the model, condition, power and make of the bike.
Once you check the bike and do a test ride , you can always see which one is comfortable and you would like to have for your journey. You will have to submit your ID card for safety purpose (and you'll get it back once you return the bike).
Would recommend going in person and checking out the bikes. There are lot of shops. And going early in the morning or one night in advance will make you get the bike you want( people generally return by end of the day so it will be easy for you also to make choices).
2. Are outside rented bikes allowed in Leh – Ladakh region?
Since 2014, bikes bikes rented outside Leh are not allowed for sightseeing purposes inside Ladakh (much like outside Leh taxis) except some places such as Tso Moriri, Tso Kar lakes (which can be done while going to Manali from Leh).
Personal/ Private bikes are completely allowed and as per the rules and it has to be either on your name or on your family member's name. For someone else's bike. It is recommended to carry a valid NOC from the bike's owner.
You can use the outside rented bike to reach Leh but then for going to Pangong Tso and Nubra Valley, you will need to rent bike in Leh only.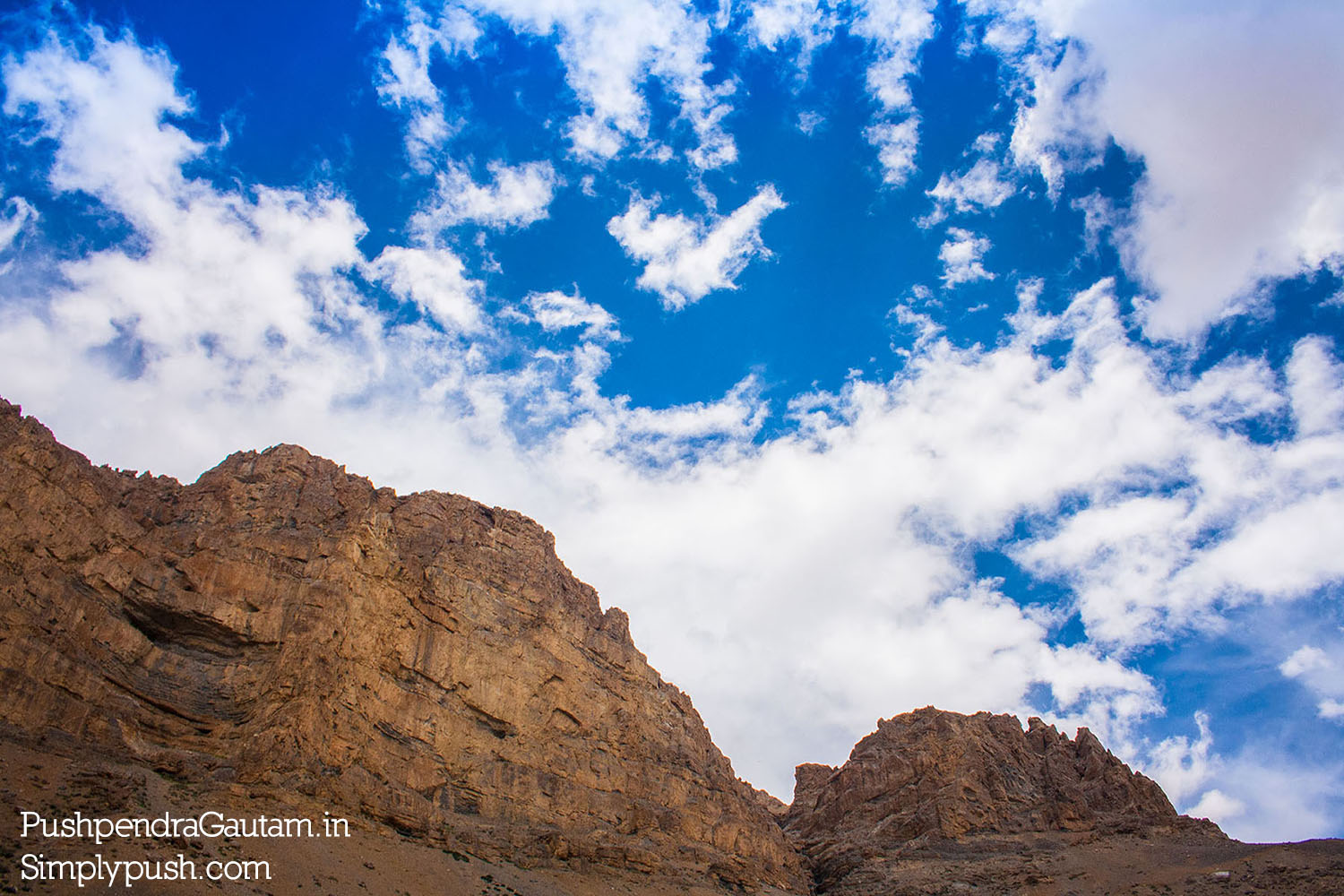 3. Can I rent a bike in Leh and drop in Manali or Srinagar or vice-versa?
This is going to be a costly option. You will have to pay around 15K as bike's security deposit(returnable once you return the bike). There is also a charge if you're planning to ride one way and dropping it once you reach.
This will be like Rent for Bike (for x days) + Petrol + One time security deposit + Bike return charge (if doing only one way journey) . This can cost around 30K and above itself.
I'll recommend that you plan ,based upon your pocket and number of days and convenience,. My suggestion is that unless you are a hard core biker and cannot live up without the passion of biking or riding in Leh, it is not that wise to spend that much money just for the pickup of bike from Leh or Manali or Srinagar.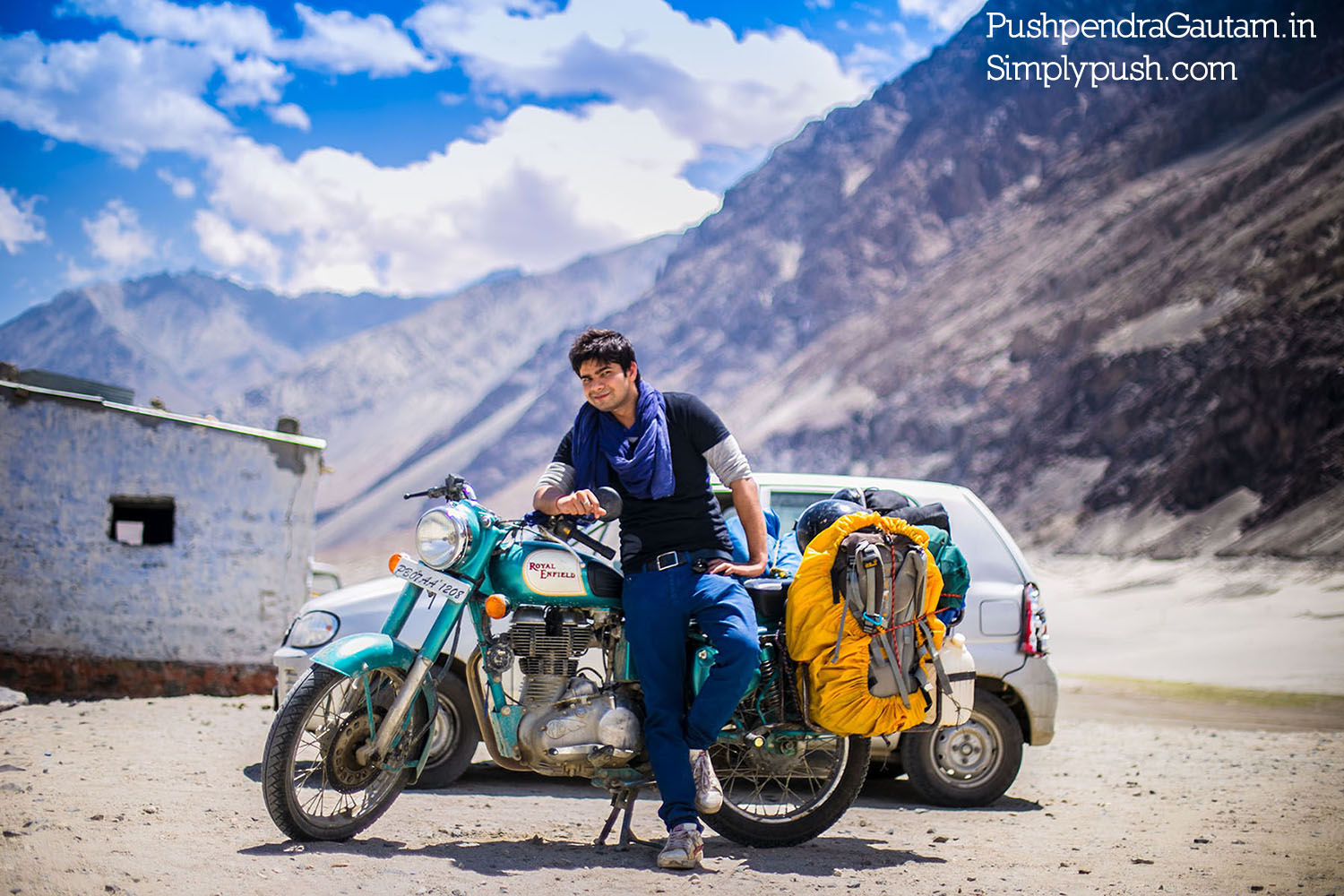 4. Can I do Leh – Ladakh trip on bike with pillion?
Yes, of course. But there are some points to consider as well.
1. During your Leh-Manali-Leh route you will come across many "No Man's land". There is a possibility that your bike runs out of fuel/ gets punctured/ clutch breaks down (or anything else that makes your bike not function ). Riding in a team will help you out in that scenario or you can also carry backup equipment's and emergency numbers of mechanics and people from the nearby city.
2. You will be riding/ traveling for almost 24+ hours and on a average of 7-8 hrs per day for leh trip, it is very important that you as well as your pillion are comfortable with such long rides together. Also please make up your mind and see that you do not complain about such long distances of travel. There would be a situation where you will not see any people on the way to leh and you should be well equipped mentally for the same. So, endurance and passion levels has to be high.
3. You should also carry as light luggage as possible or just enough to complete the trip. While riding within Ladakh to places like Pangong Tso or Nubra Valley, better drop all the unnecessary luggage at the hotel/guest house store room in Leh itself to shed more load for some days at least.
4. For 2 riders at-least 150-180 cc bike is a must so that the other person does not need to get down at every other steep turn or rough patch which (will be in abundance) and then you asking him/her to run after bike on such high altitude.
5. Last but not the least, you have all the skills of maintaining the balance of bike on slippery roads, gushing water crossings, slush stretches, control on curves as your pillion moves, etc.. with a pillion sitting at your back with all that luggage. Also in case the 1st rider gets tired, see if the pillion can drive the bike as well.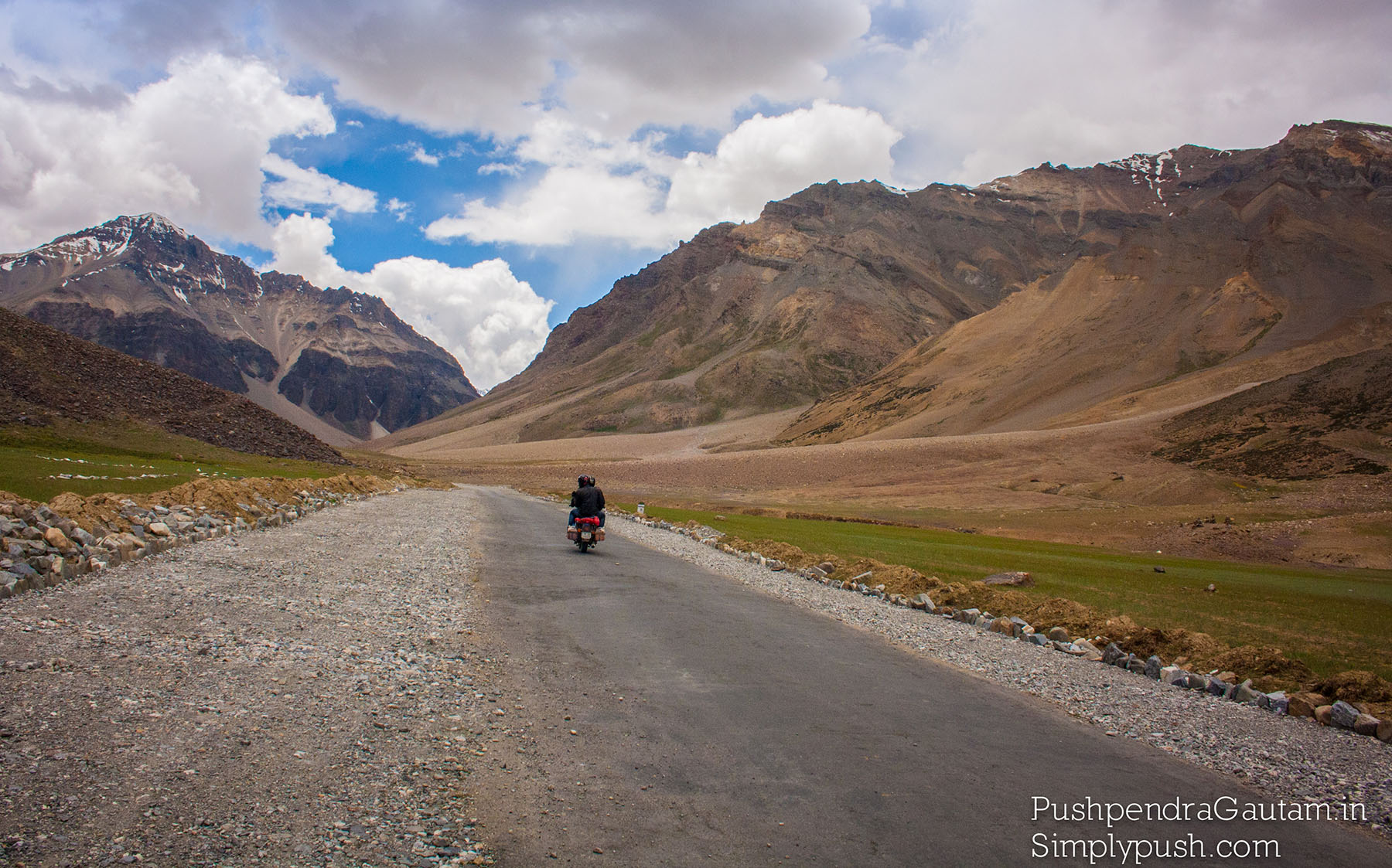 5. Can I use low powered Bike for Leh – Ladakh trip?
Yes you can. For a single rider even 100cc bikes are enough. Although its advisable to have more powerful bikes to have more power to have much more comfort at times (where there are water-streams or rough roads).
Even 100cc or 110cc or 125cc, will be able to do a bike trip to Leh – Ladakh and many people have done in the past as well. But, it won't be that easy always and there will be places where it might or will struggle where it will be required to push manually, especially I believe if you get stuck in some water crossing or in slush stretches.

I hope above set of tips will help you prepare much more well for your Leh – Ladakh trip on bike and I've been able to answer most of the questions. Please do comment if you have questions, suggestions or feedbacks.Happy to respond.
---