ITINERARY FOR LEH LADAKH
L eh Ladakh is a travellers and photographers paradise when it comes to landscape beauty and travel experience. It's a perfect mix of nomadic travel along with cultural and natural beautiful experiences.You can plan your trip to Leh-Ladakh and in a budget that fits your pocket by renting bikes too .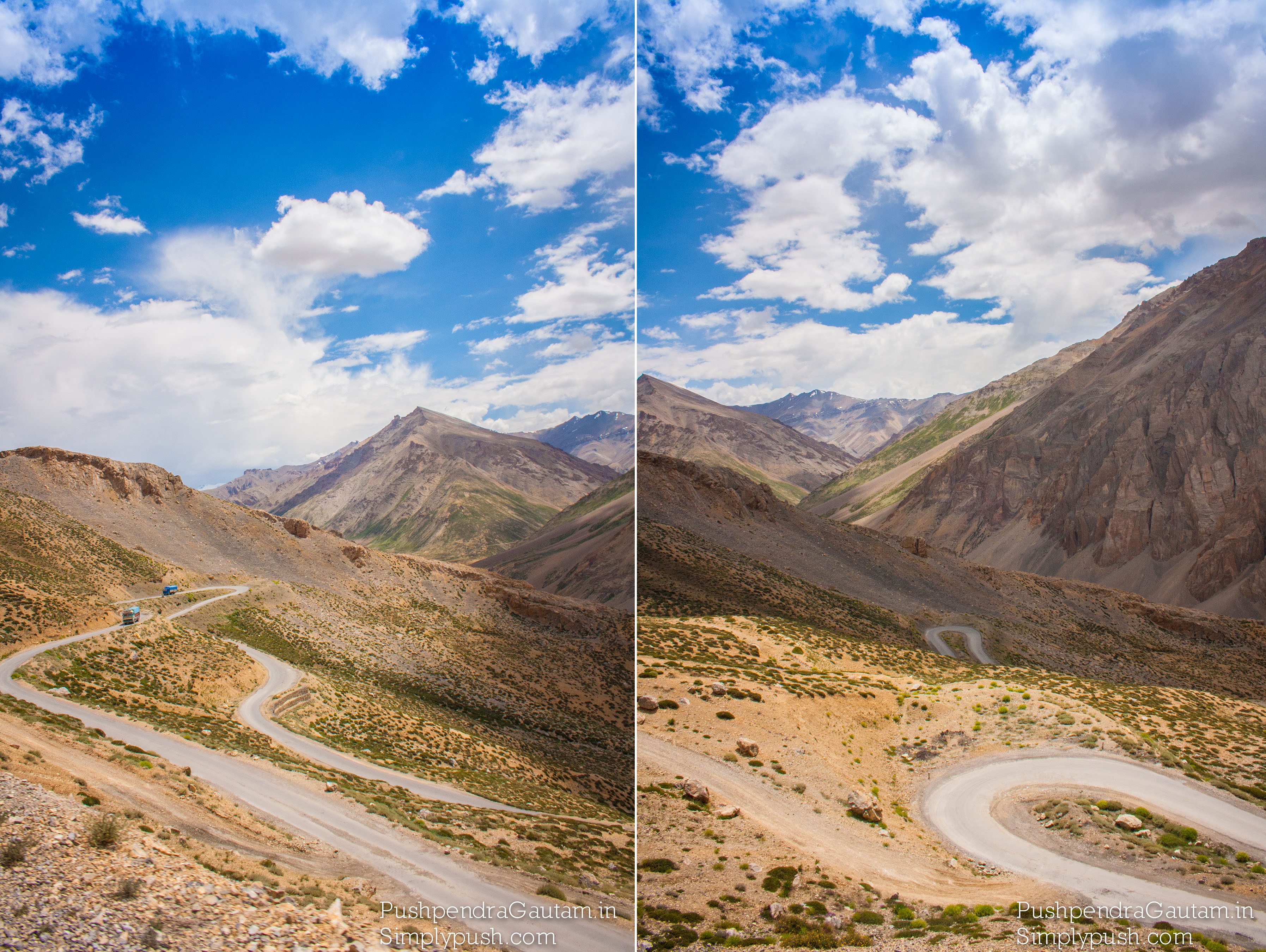 Loops at Manali-Leh highway
---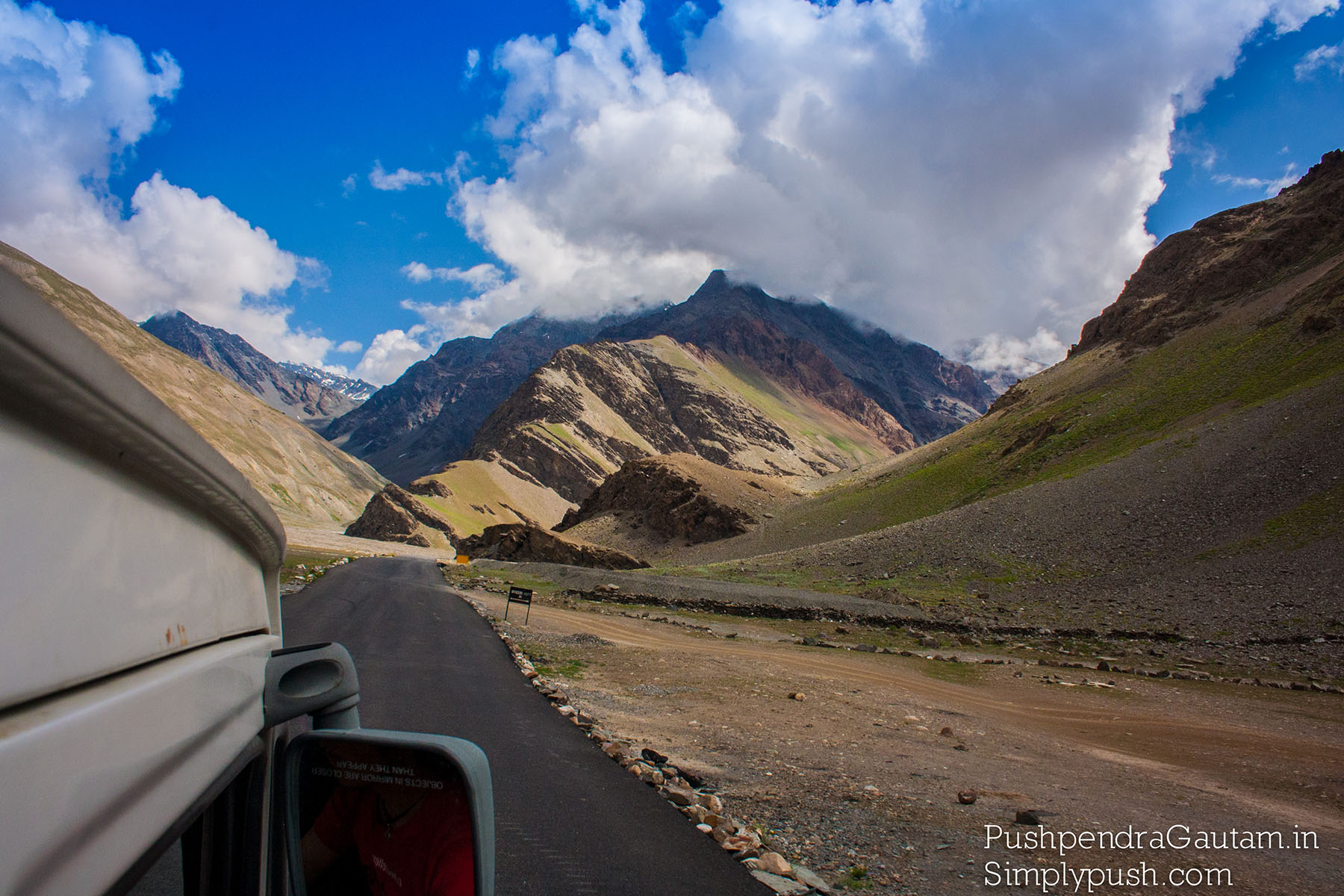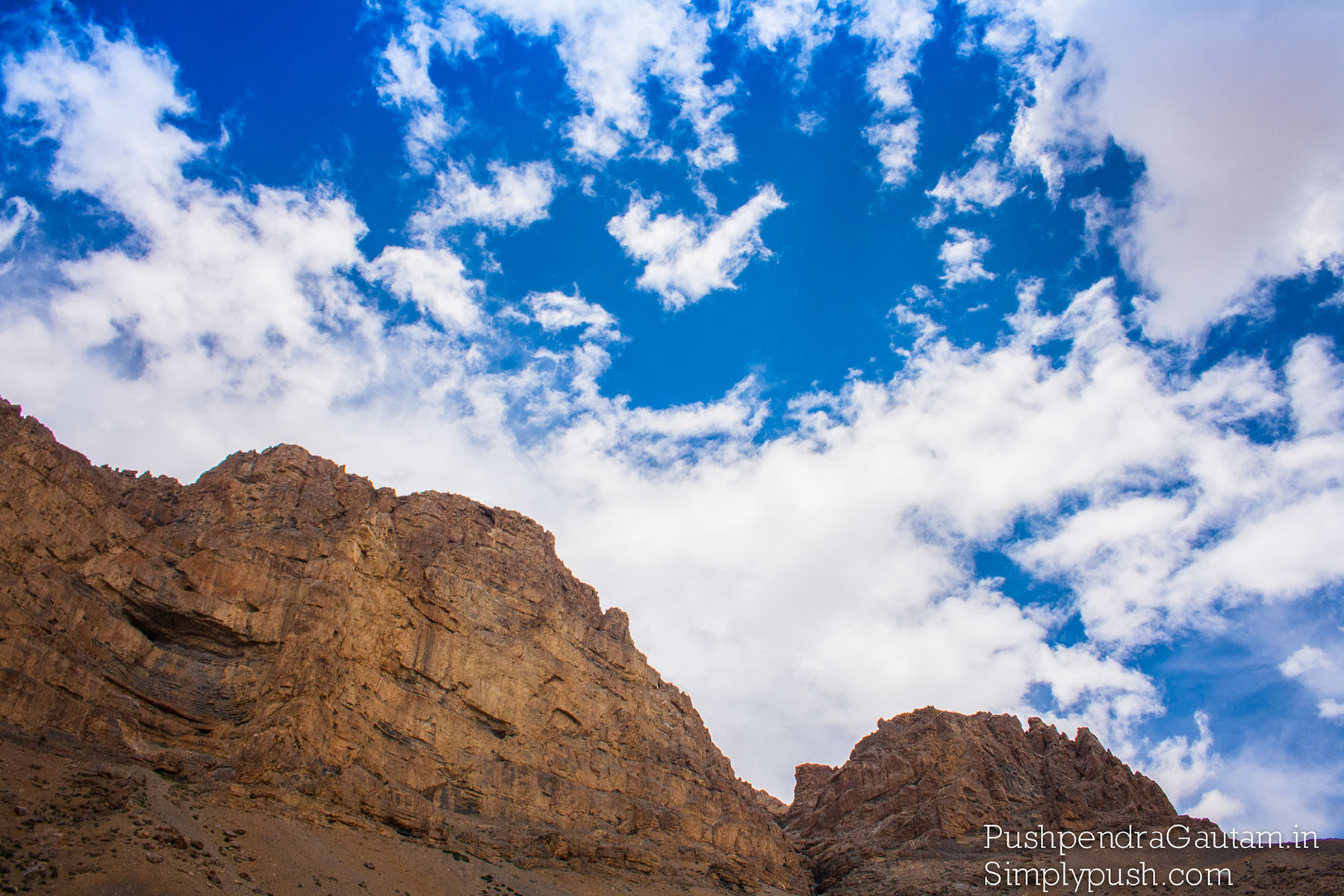 ---
Many travellers are smitten by its beauty and they return back again and again to experience it in different seasons and in different times.
It is one of those places where the journey is more beautiful than the destination. Blue skies, crystal clear lakes and brown mountains and the fresh air everything feels so special.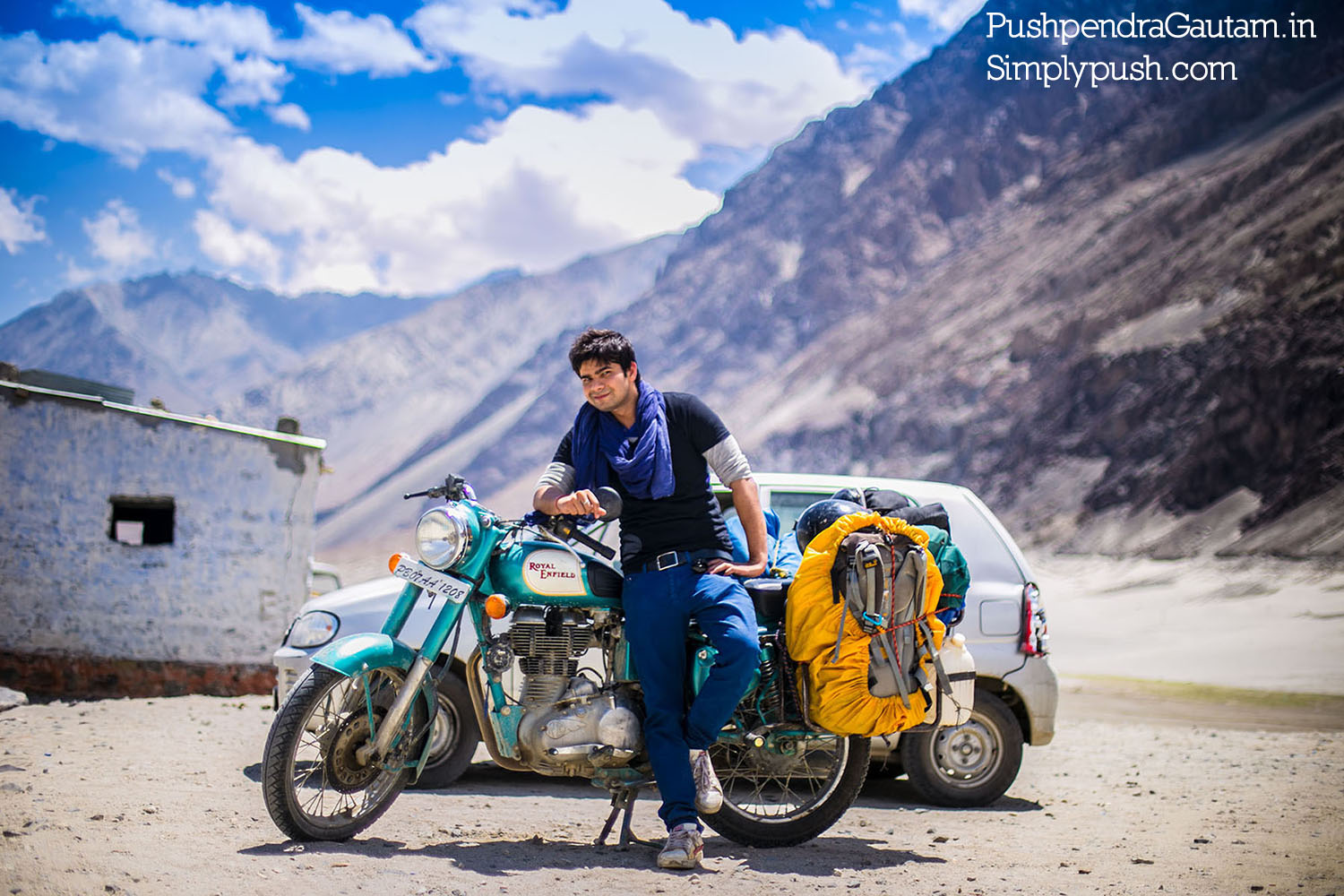 ---
There are 2 routes to visit Leh- Ladakh as below and many travellers travel from one route and prefer returning from the other route.
1. Srinagar- Leh Route (415 Kms)


Pros
1. This route opens in May 1st week- Nov end depending upon snowfall.You can stop overnight at either Dras or Kargil, which are 140km and 200km from Srinagar respectively.
2. The roads are well maintained, the ascent is gradual—chances of mountain sickness considerably reduce—and there are beautiful villages on the way.
3. Body easily gets acclimatized due to gradually traveling from lower altitude to higher altitude and hence less issues due to AMS (Acute mountain sickess).
4. More scenic than the other route.
5.Save one day if you plan to go back via Leh- Manali route and you can visit Tso Moriri and Tso Kar Lakes together.
6. It is also possible to drive from Srinagar to Leh in a day. But you will need a very early start, an experienced driver and plenty of energy to sit through the drive.

2. Manali-Leh Route (482 Kms)




Pros
1.This route opens around may mid and and remains motorable till October. The climb here is steep, the roads crumbly, and landslides are a real threat.
2. AMS can be an issue due to moving to higher altitude in a shorter time.
3. If you're looking for adventure try halting overnight at Jispa, about 140km from Manali.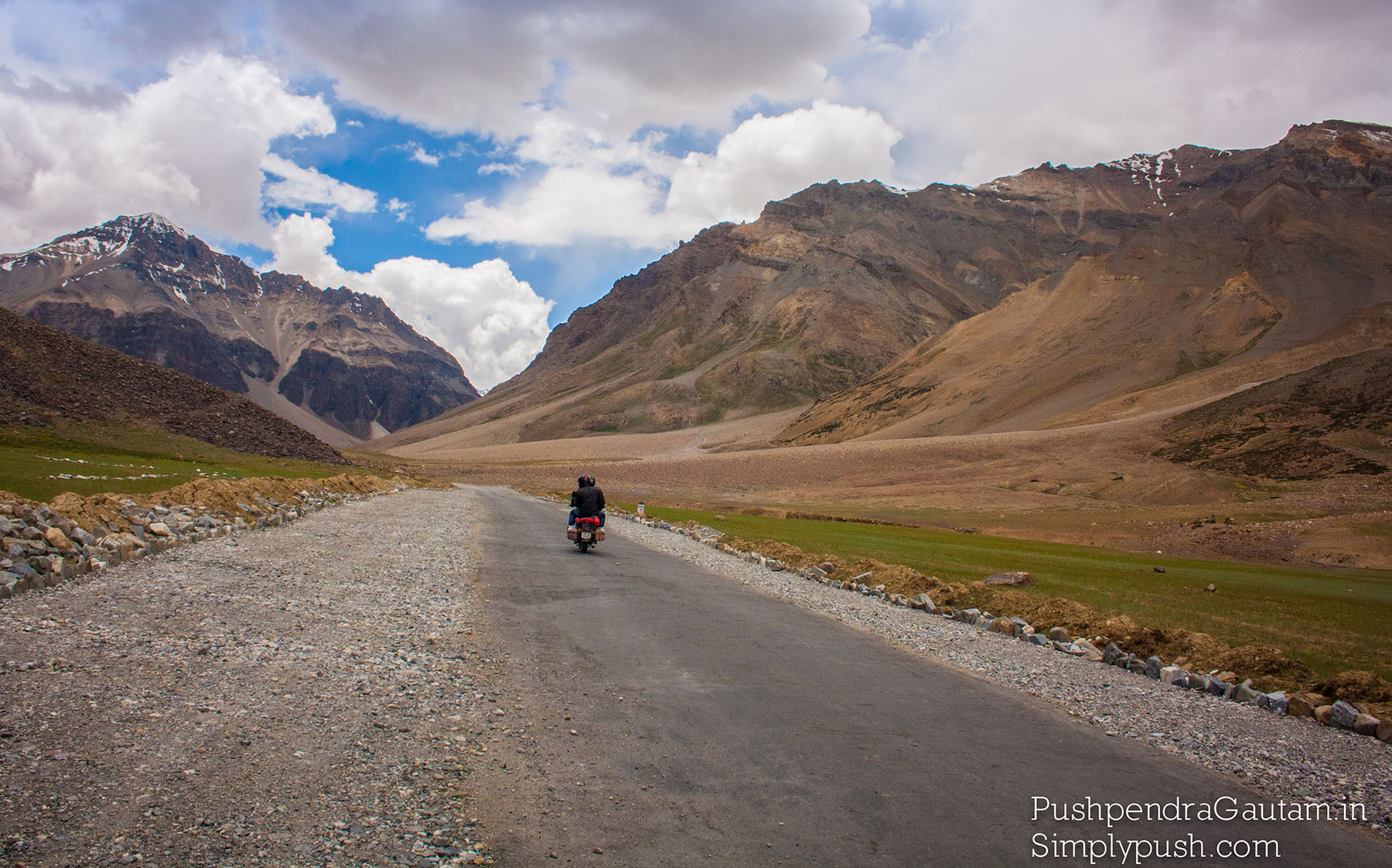 ---
Below is the common itinerary

Day 1. Delhi – Jammu /Srinagar ( 1 day)


You can take a train from Delhi-Jammu and then a flight or taxi from Jammu to Srinagar.
Banihal-Srinagar there is a railway line and hence you can take a train too.




Day 2. | Srinagar – Sonamarg – Zozi La – Drass – Kargil ( 8-9 hours).


You can halt at Kargil for the night and can plan lunch at Drass which is in en-route.




Day 3. | Kargil – Lamayuru – Leh, (9-11 hours hours).


You will reach Leh by night and you can vsit Gurudwara Pather Sahib, Magnetic Hill, Maitrey, and Lamayuru Moanstery onyour way.




Day 4. | Leh Local Sighseeing




Day 5. | Leh – Khardung La – Diskit – Hunder (6-8 hours)


Visit Nubra Valley, Diskit Monastry , Khardung La (highest motorable pass on the way) and stay overnight at Hunder / Diskit

Hunder is famous for bacterian camel and sand dunes.




Day 6. | Hunder / Diskit – Sumur – Panamik – Sumur – Khardung La – Leh (8-10 hours)


Sumur monastery and hot water springs at Panamik.




Day 7. | Leh – Hemis Monastery – Pangong Tso Lake (6-8 hours)


Cover either of Hemis, Thicksey and Shey on the go towards Pangong Tso

Overnight stay at Pangong Tso lake area or Spangmik or Lukung .




Day 8. | Pangong Tso Lake – Thicksey Monastery – Shey Palace – Leh (6-8 hours)


Cover either of Hemis, Thicksey and Shey on return to Leh




Day 9. | Rest in Leh / Travel to Sham Valley


Sham Valley include Alchi, Likir, Basgo Palace, Magnetic Hills, Confluence at Nimmu, Gurudwara Pather Sahib




Day 10. | Leh – Tso Moriri via Chumathang (8-9 hours)


See Karzok Monastery & stay at Karzok or Tso Moriri




Day 11. | Tso Moriri – Tso Kar – Debring (Manali – Leh Highway starts) – Moore Plains – Pang / Sarchu (12-13 hours)


Overnight at Sarchu or Pang




Day 12. | Pang / Sarchu – Baralacha La – Keylong – Rohtang Pass – Manali (12-13 hours)


Visit Suraj Tal, Deepak Tal and welcome to Manali in the evening.




Day 13. | Manali – Delhi (13-14 hours)


Take a Bus or drive back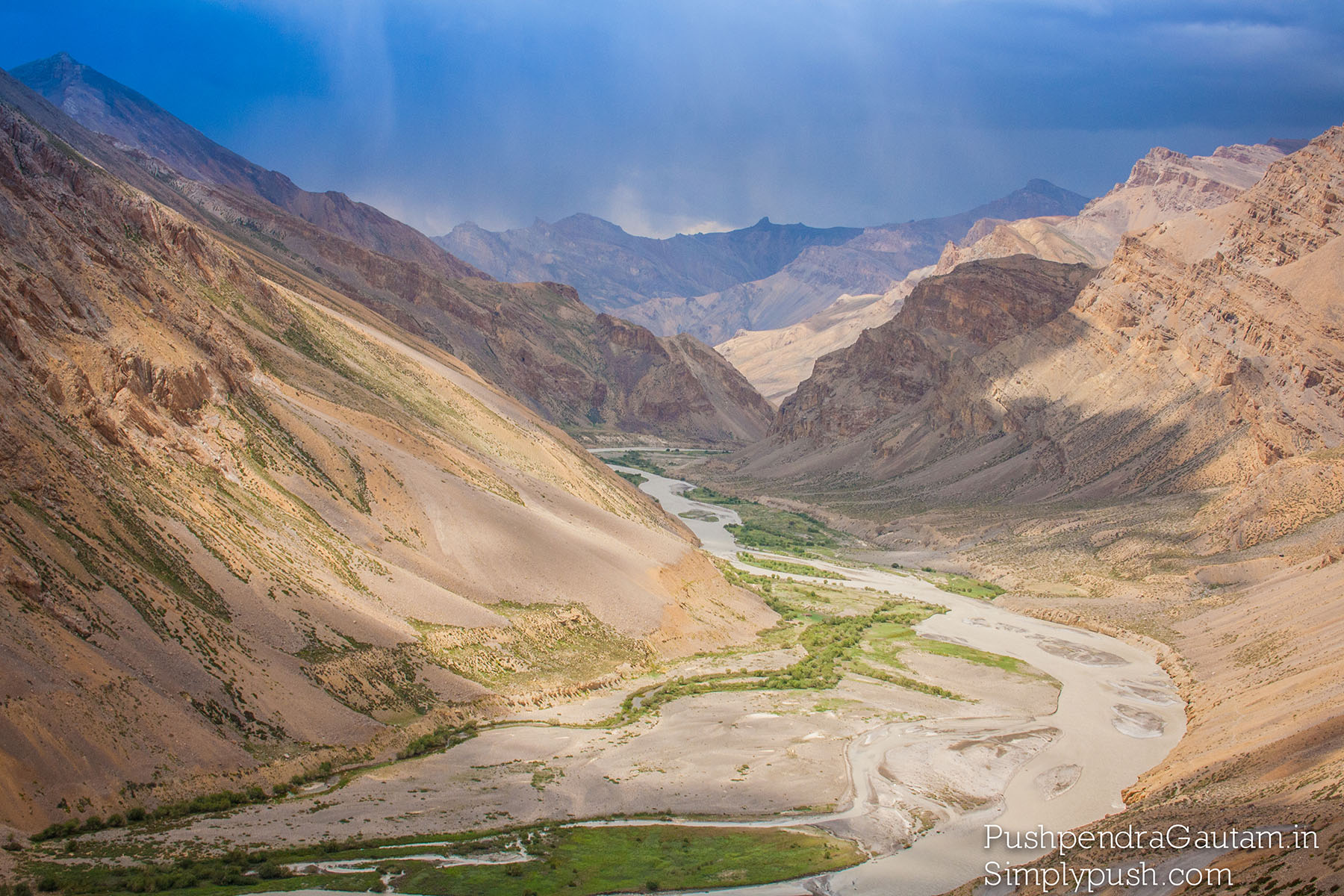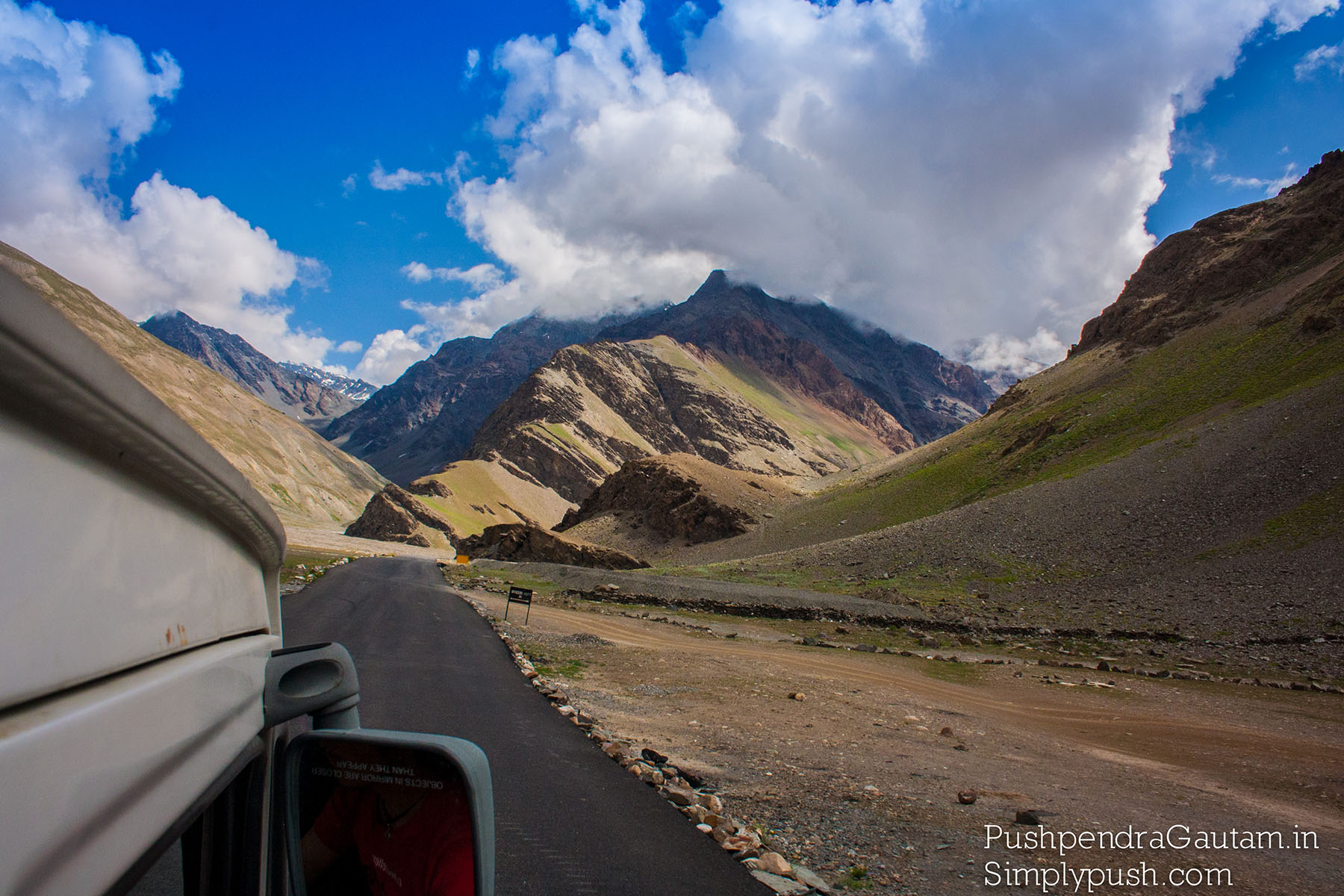 ---
Things to Consider while travelling to Ladakh
1. Consider travelling to Ladakh during April/May or August/September. Because these months are just before and after the peak season. During these times, crowd will be low yet hotels will be fully functional with great amenities. You can even bargain and get a room for cheaper rates.
2. Prepaid SIM cards don't work well in Leh, but postpaid do (Airtel, Aircel and BSNL are your best options). The main market in Leh city also has multiple STD booths.
3. Food is the best thing in Ladakh. You should never miss to enjoy the local food. Don't forget to try noodle soup, butter tea and especially momos.
4. It is very advisable to carry cash with you. You can't predict running into a ATM to take cash.
5. Keep all your valuables safe. Always be hydrated, since air is thin oxygen levels might be low at Ladakh. So keeping yourself hydrated gives you more energy to enjoy your travel and help you to be free from any unnecessary medical expenses.
6. Remember to take spare batteries for your camera, as the altitude and cold will drain them out quicker.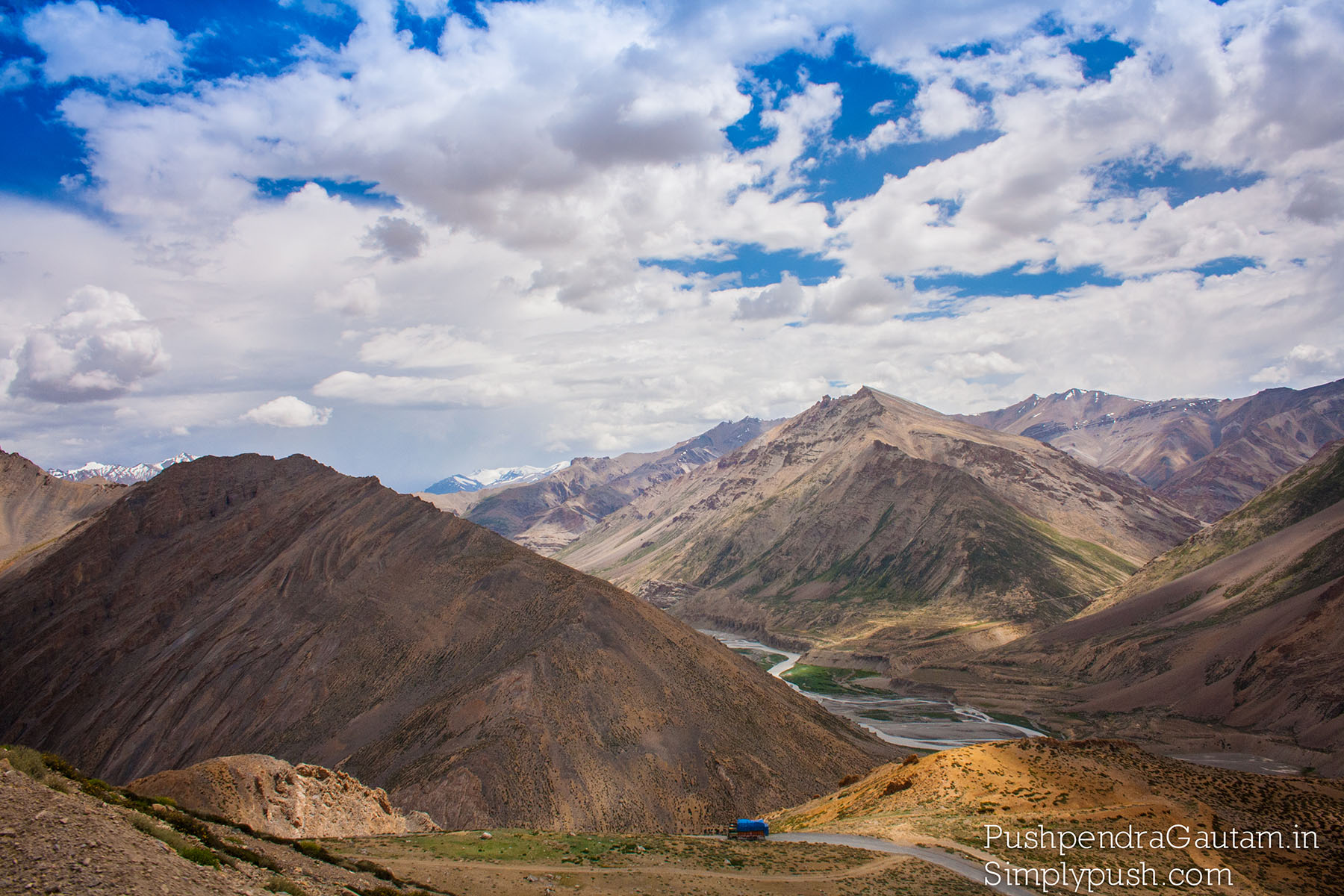 Truck on Leh-Manali route, Leh-Ladakh
---
Most importantly, don't try to do too much in too little time. Ladakh is not a place that you see in a hurry. So have you been on Leh-Ladakh ?
And tell me more about your experiences in the comments below !
---
For more travel inspiration, join my journey on Facebook,Instagram and Twitter. and subscribe to my Newsletter .
---
Also see : How to plan a trip to Leh-Ladakh
Also see : How to Plan a Trip to Spiti Valley
Share the wanderlust